If you love gingerbread desserts as much as I do, you've got to try this recipe for Gingerbread Cake and my Classic Gingerbread Recipe.
You're Going To Love These Two Gingerbread Desserts
What's better than one classic gingerbread dessert? Two amazing gingerbread desserts: Gingerbread Meringues and Gingerbread Cookie Bars!
This Christmas season, I've teamed up with McCormick to bring you these easy, fun gingerbread dessert recipes to show that two recipes are 'Twice as Nice' with double the flavor!
The Gingerbread Meringues are light and crisp cookies with a slightly chewy center and loaded with gingerbread flavor.
The Gingerbread Cookie Bars are perfectly moist and chewy with a generous, festive cream cheese frosting on top.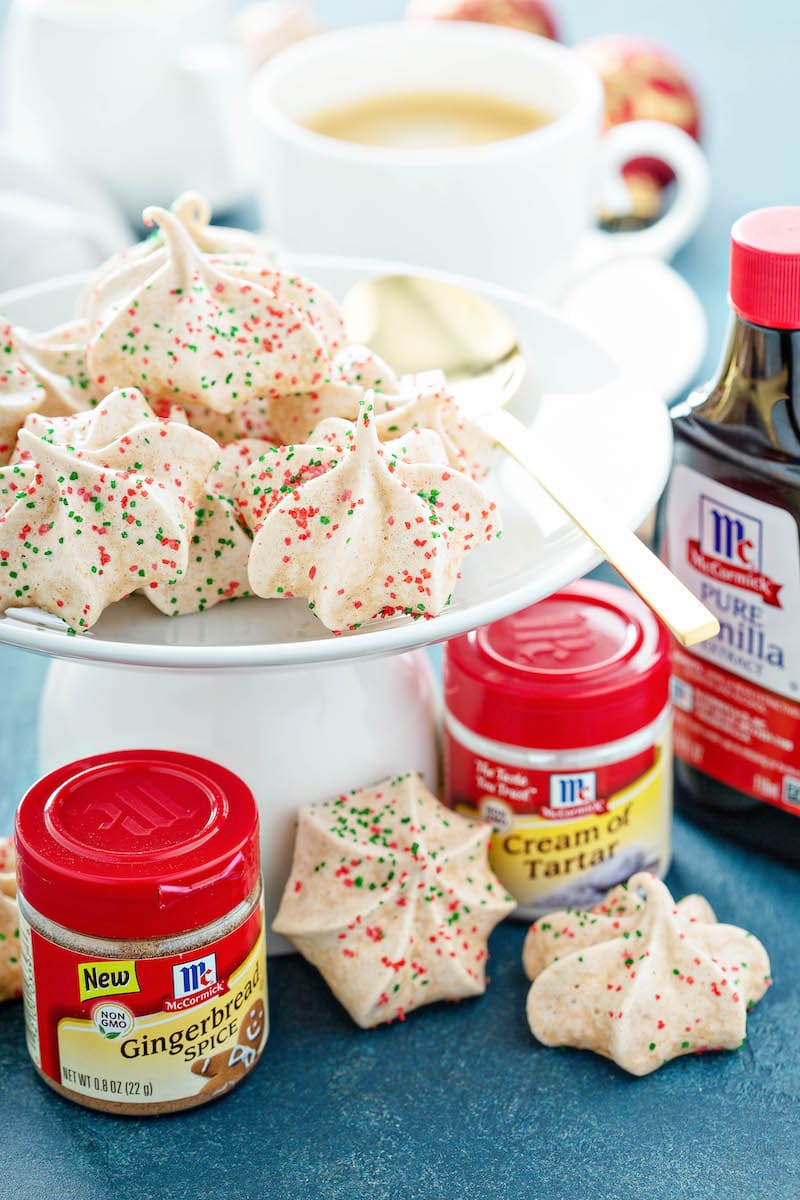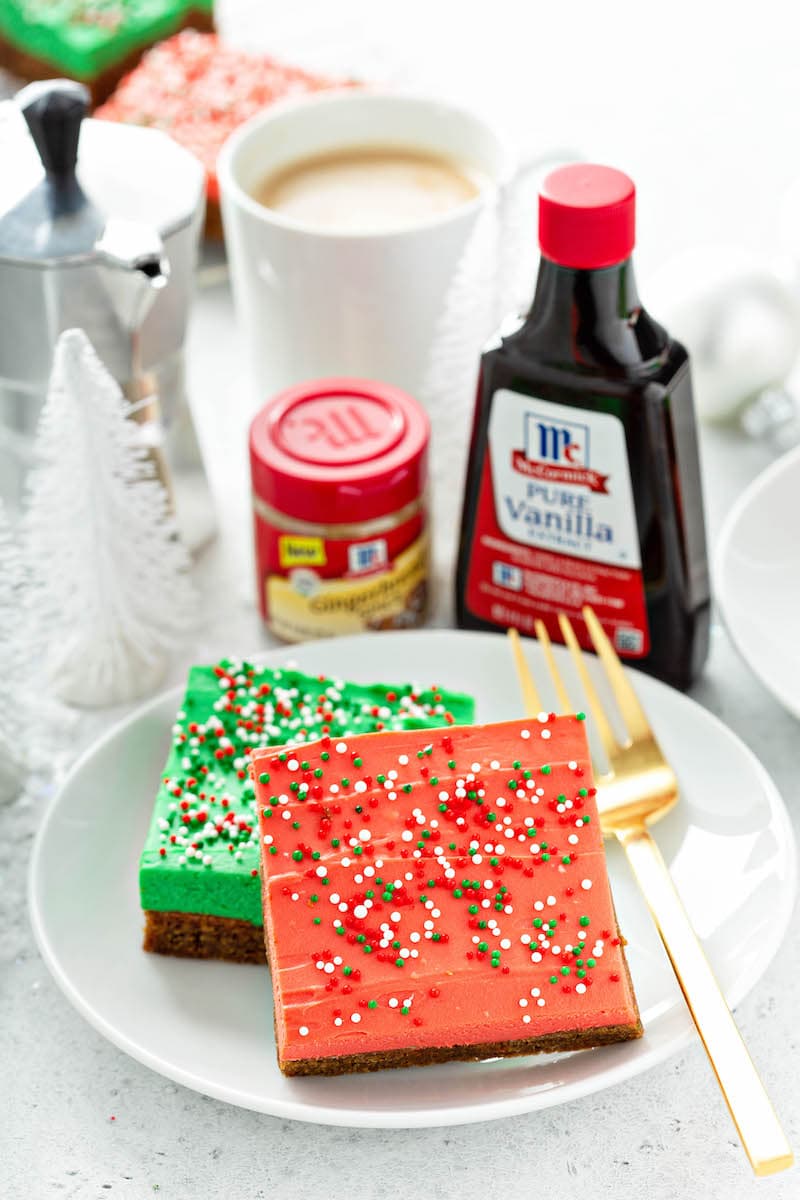 These Gingerbread Desserts Are Perfect For Christmas
Everyone always has a favorite gingerbread cookie recipe — mine are Gingerdoodles, but it's also nice to add something new to the dessert table each year and these two recipes are giving Gingerdoodles a run for their money.
These "twice as nice" gingerbread recipes pair perfectly to share a plate together and let their Gingerbread flavor shine.
Gingerbread is one of those quintessential flavors and aromas that bring the holidays to life during the Christmas season.
It is a flavor that my family makes over and over again during the month of December and we miss desperately the rest of the year!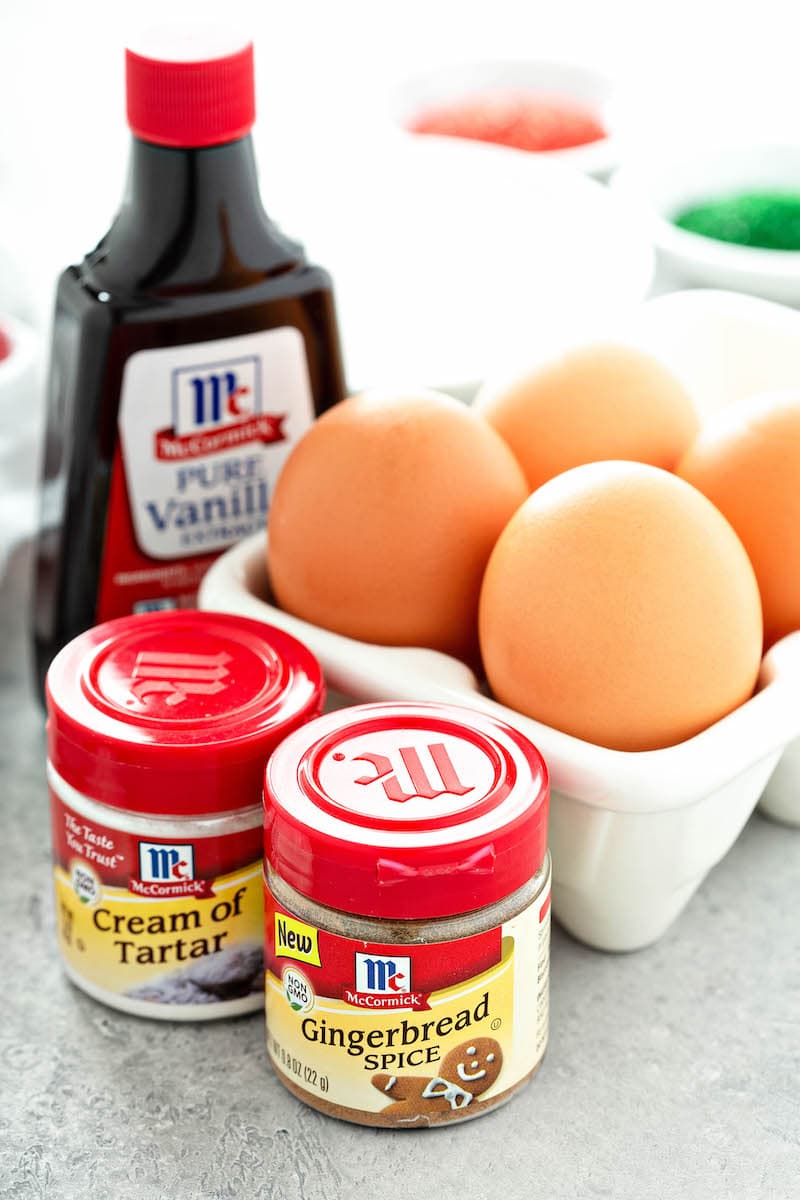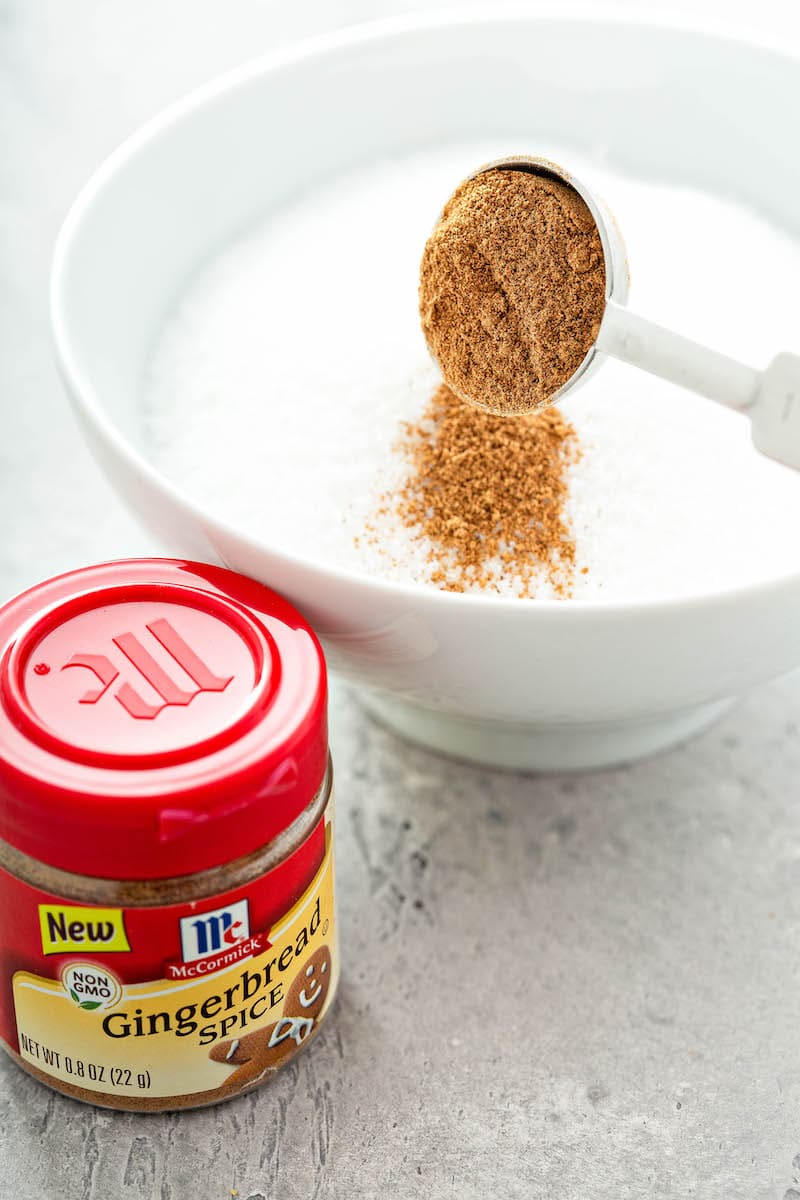 What Is The Best Type Of Gingerbread Spice To Use For These Dessert Recipes?
In both the Gingerbread Meringues and Gingerbread Cookie Bars, I used McCormicks Gingerbread Spice and
McCormick Pure Vanilla Extract to flavor them.
McCormick Gingerbread Spice is a non-GMO, aromatic blend of ginger, cinnamon, allspice and nutmeg.
It's so much easier and cost-effective to only have to buy one little jar that is already perfectly mixed and ready to go!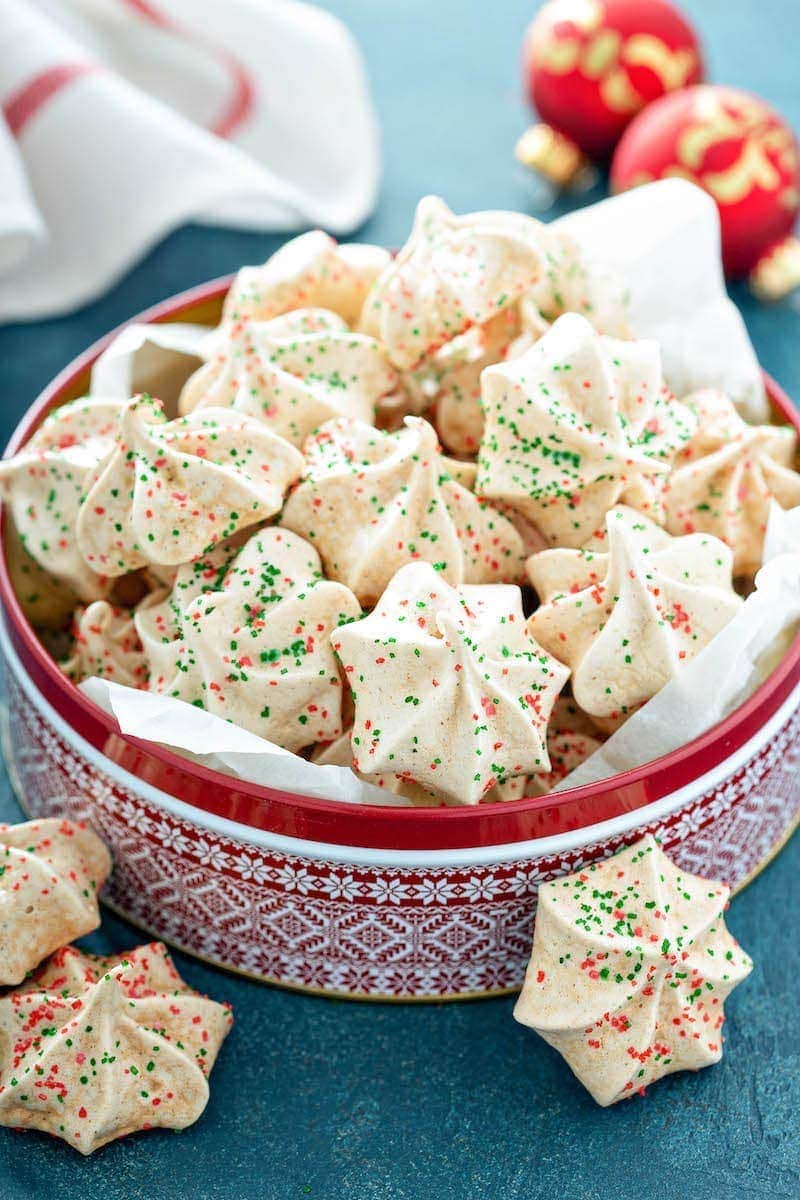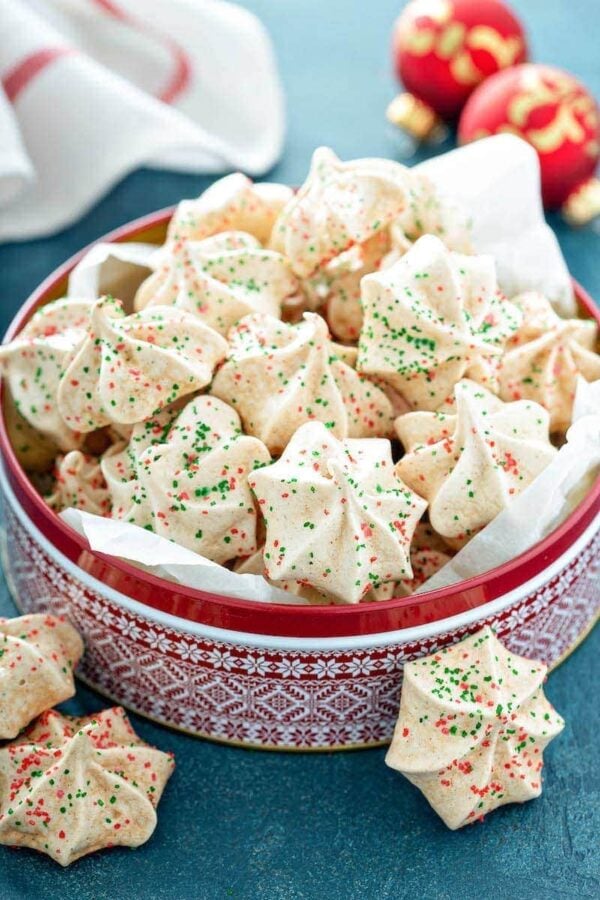 How To Make Gingerbread Meringues
These Gingerbread Meringues are very easy to make and only use a handful of ingredients.
Whip your egg whites into stiff peaks, add your spices and then pipe them into kisses with a large closed star tip.
Sprinkle on some festive red and green sprinkles and into the oven they go!
We bake them for about 35 minutes at 275°F, just until the outsides are nice and crisp and the insides are still a little chewy.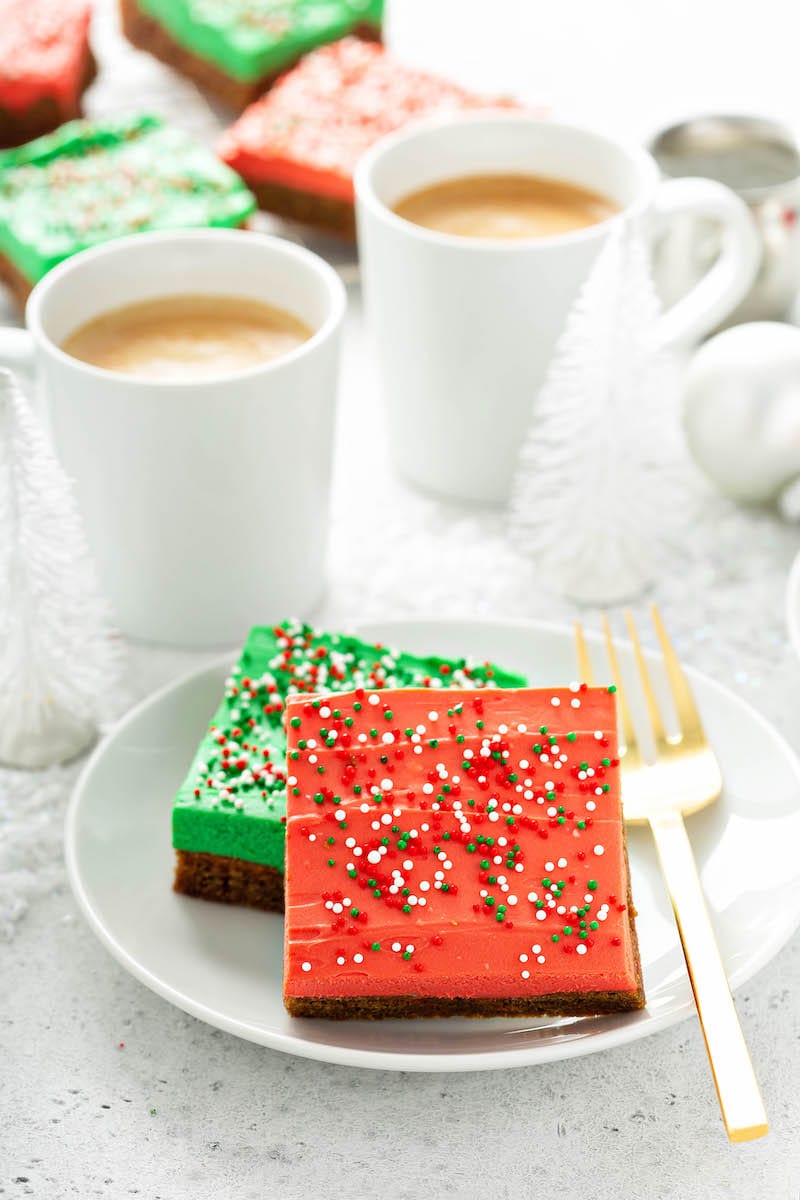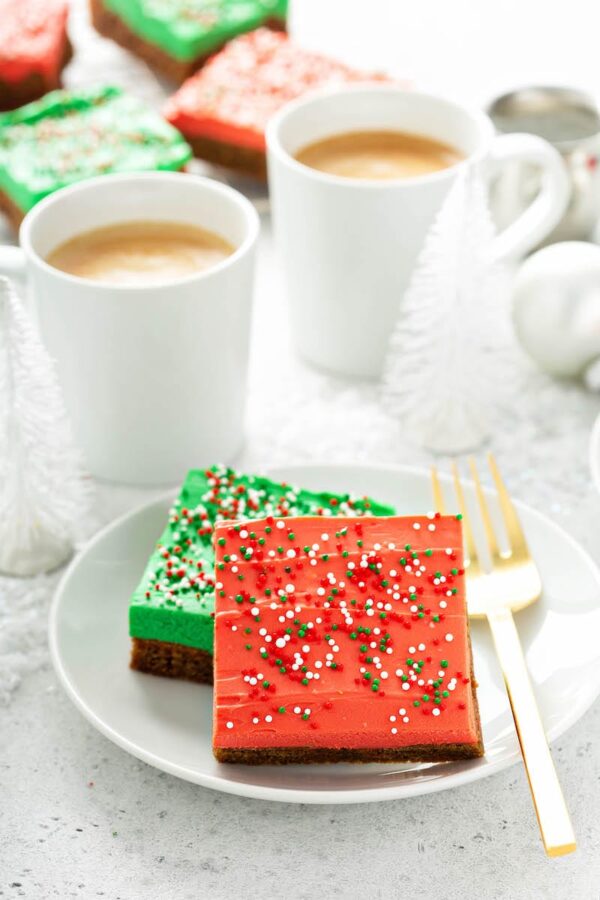 The Gingerbread Cookie Bars require a little more work, but boy are they worth it!
The base for the cookie bars is loaded with brown sugar, molasses and McCormick Gingerbread Spice.
The bars are moist and chewy and have the perfect texture when combined with the fluffy cream cheese frosting on top.
You can dye the frosting any color with McCormick Assorted Food Colors or leave it white and just add festive Christmas sprinkles.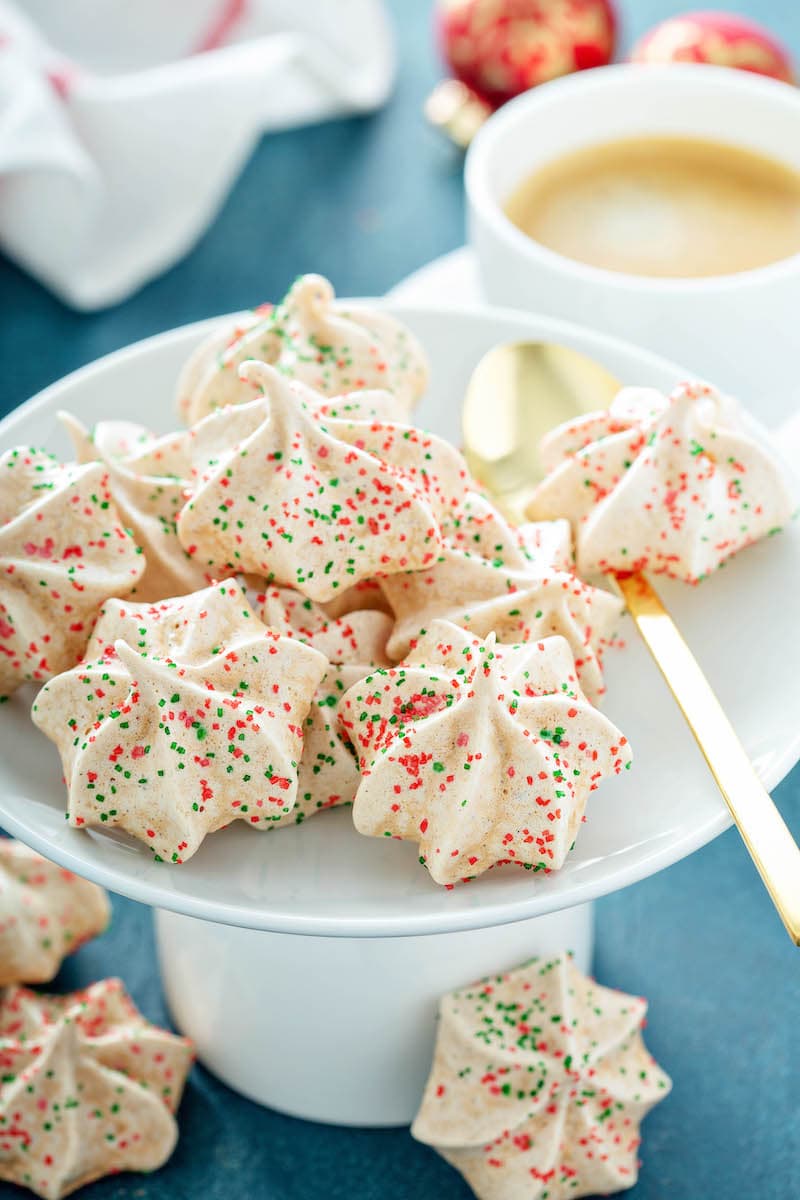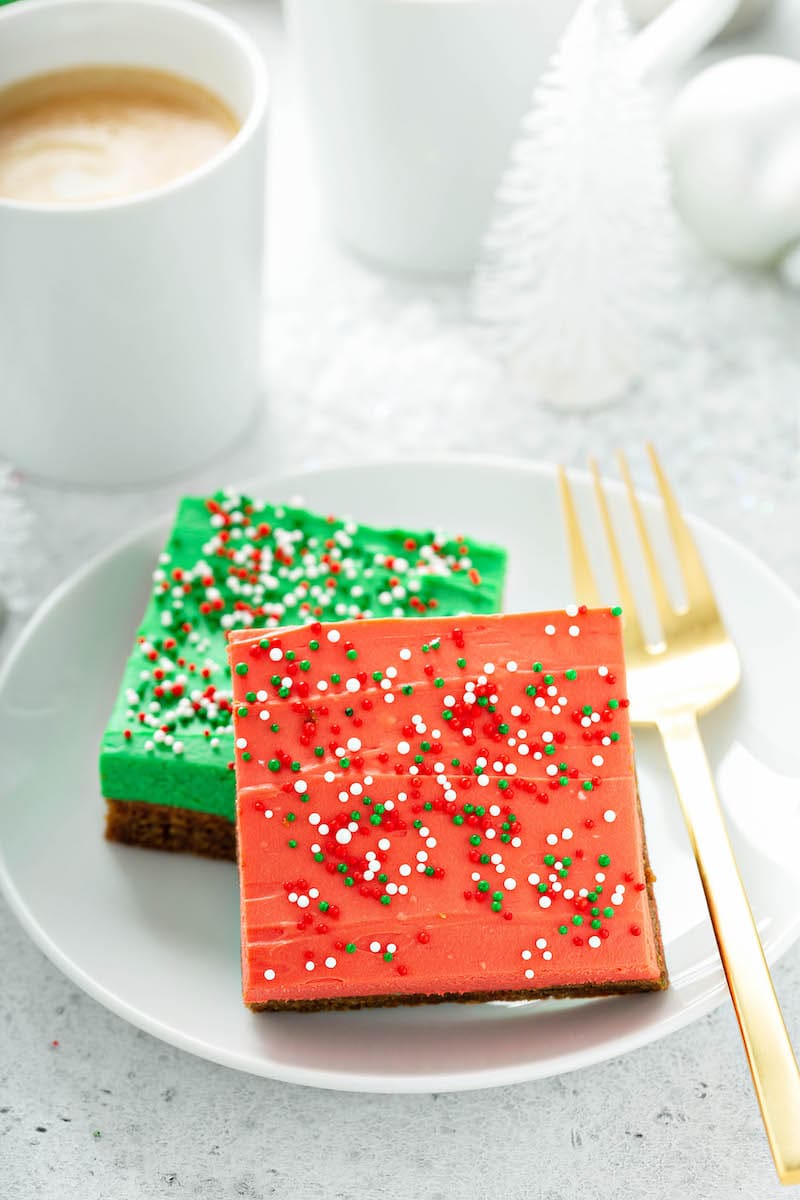 It's impossible for me to pick a favorite between these Gingerbread Meringues and Gingerbread Cookie Bars.
However, I am excited for you to try both and report back which one you think is the better gingerbread flavored treat!
Yield:
42
meringue cookies
Gingerbread Meringues
Gingerbread Meringue Cookies with crisp outsides and soft chewy centers!
Instructions
Preheat oven to 275°F. Line 2 large baking sheets with parchment paper, set aside. Stir together the gingerbread spice and sugar, set aside. 

Beat the egg whites until foamy. Add the salt, cream of tartar, and vanilla and continue beating. Gradually sprinkle in the sugar mixture while continuing to whip into stiff peaks.

Spoon the mixture into a large pastry bag fitted with a 1/2-inch closed star tip and pipe out "kisses," leaving 1-inch spaces. Sprinkle with red/green sugar if desired.

Bake for 35 minutes in the preheated oven, then turn off oven and leave for 10 minutes, or until they peel off of the sheet without resistance. 

Cool on wire racks, then store any leftovers in an airtight container at room temperature.
Nutrition
Serving:
1
,
Calories:
21
kcal
,
Carbohydrates:
5
g
,
Sodium:
9
mg
,
Sugar:
5
g
Yield:
15
large cookie bars
Chewy, spiced Gingerbread Cookie Bars with a sweet cream cheese icing!
Instructions
Preheat oven to 350°F. Grease a 9x13-inch baking pan. Set aside.

In a medium bowl, whisk together flour, gingerbread spice, baking powder, baking soda, and salt. Set aside. 

In a large bowl, beat butter, brown sugar and molasses together until creamy. Mix in eggs and vanilla extract, until well combined.

Add flour mixture and mix until thoroughly combined. Transfer dough into prepared baking pan and press into an even layer.

Bake in the preheated oven until a toothpick inserted into the center comes out clean, 35 to 40 minutes. Let cool completely. 
Cream Cheese Frosting:
In a large bowl cream butter and cream cheese until smooth. Beat in milk, vanilla extract and food coloring on low speed until combined.

Then whisk in powdered sugar - beating on high until frosting is smooth. Spread frosting on top of bars and cut into slices. Sprinkle with Christmas sprinkles, if desired. 
Nutrition
Serving:
1
bar
,
Calories:
459
kcal
,
Carbohydrates:
80
g
,
Protein:
4
g
,
Fat:
15
g
,
Saturated Fat:
9
g
,
Polyunsaturated Fat:
5
g
,
Cholesterol:
63
mg
,
Sodium:
267
mg
,
Sugar:
65
g
This post may contain affiliate links. Read my disclosure policy.