Pink Champagne Cupcakes are perfect for Mother's Day or a bridal shower, with almost two cups of sparkling rosé, you can taste the champagne in every bite!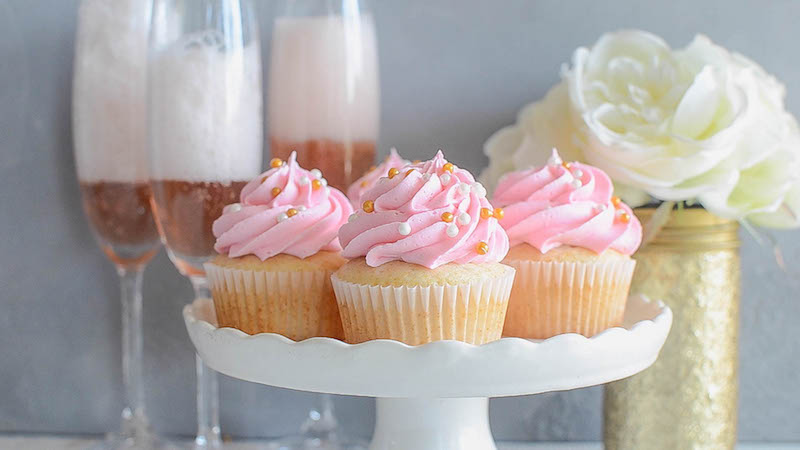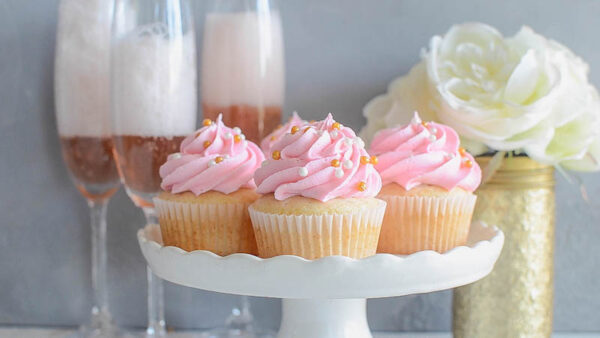 Pink Champagne Cupcakes are exactly what I want for Mother's Day this year. Well, I would also take a week long vacation by myself on a deserted beach with endless calorie free piña coladas.
Oh and buckets of Rosé, reruns of all my favorite old tv shows and a really nice hammock. And a bathing suit that makes me look like a super model…and sunscreen that never lets me burn but also gives me the perfect tan.
I feel like I might be asking for too much.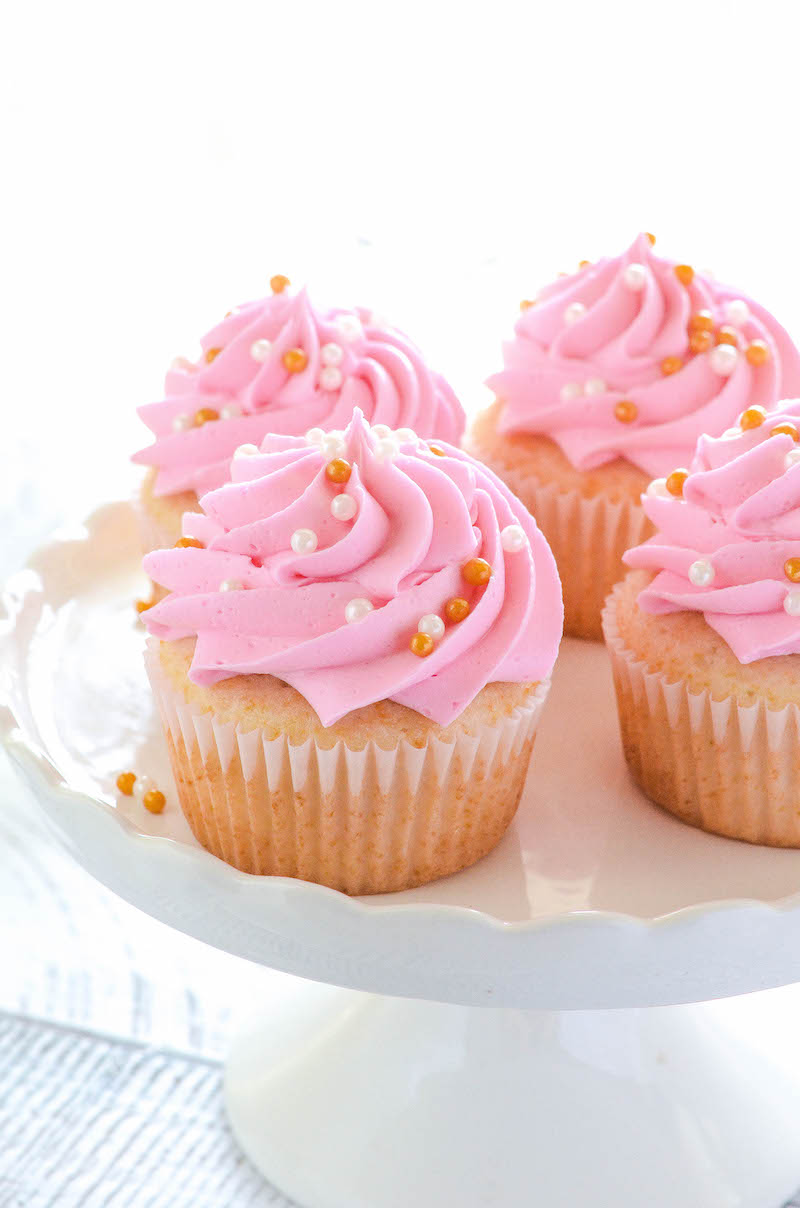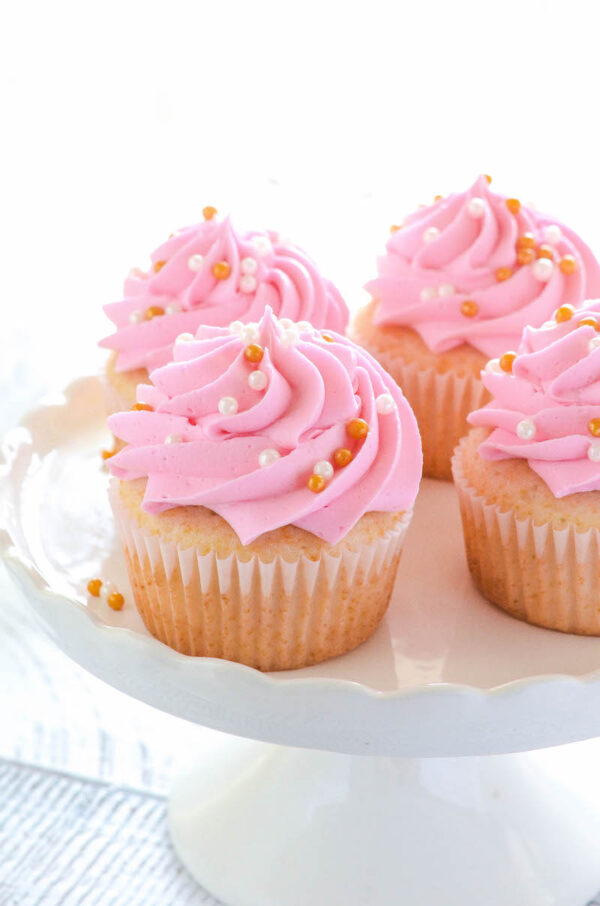 In all seriousness, this is my third mother's day that I get to celebrate as a Mom and I'm really so very thankful. Most moms look at mother's day as a day they should be celebrated and pampered.
And I won't lie, it's nice to have a day that you are recognized for all we do for our kiddos. However, for me it's a day where I remember how desperately I wanted to be a mom.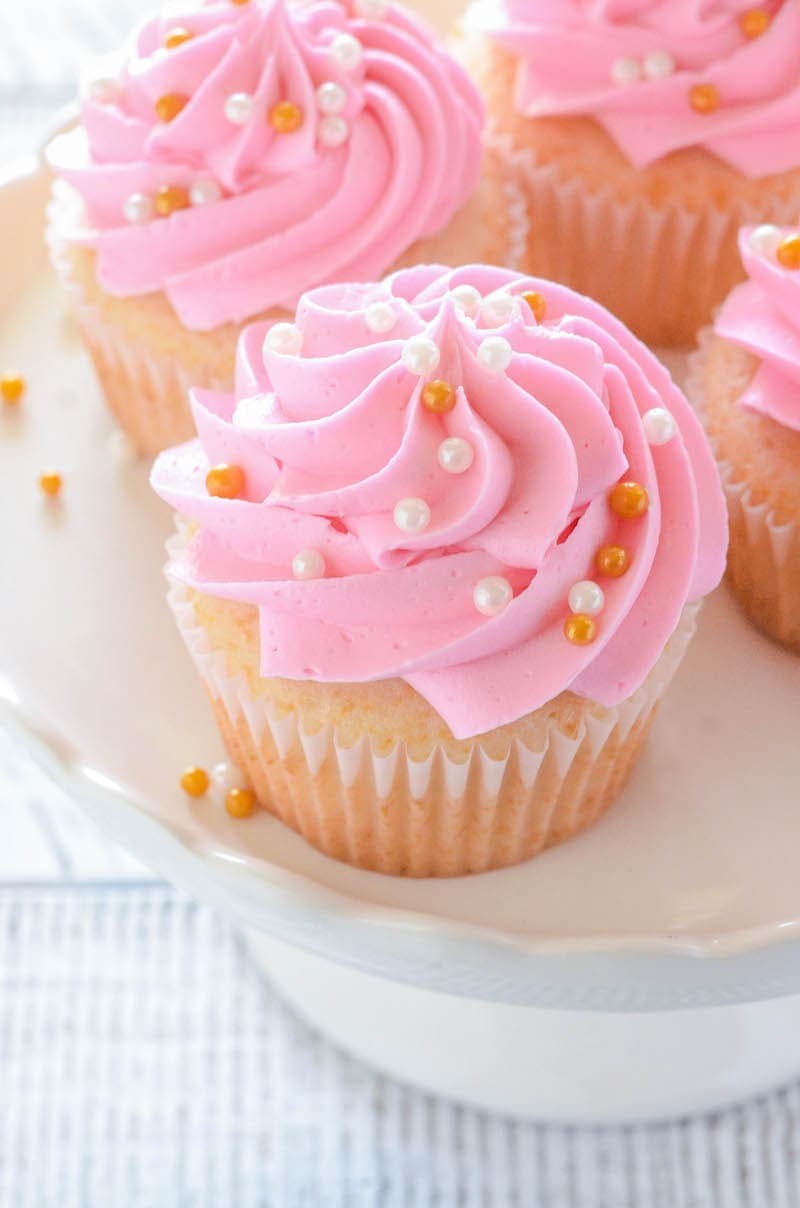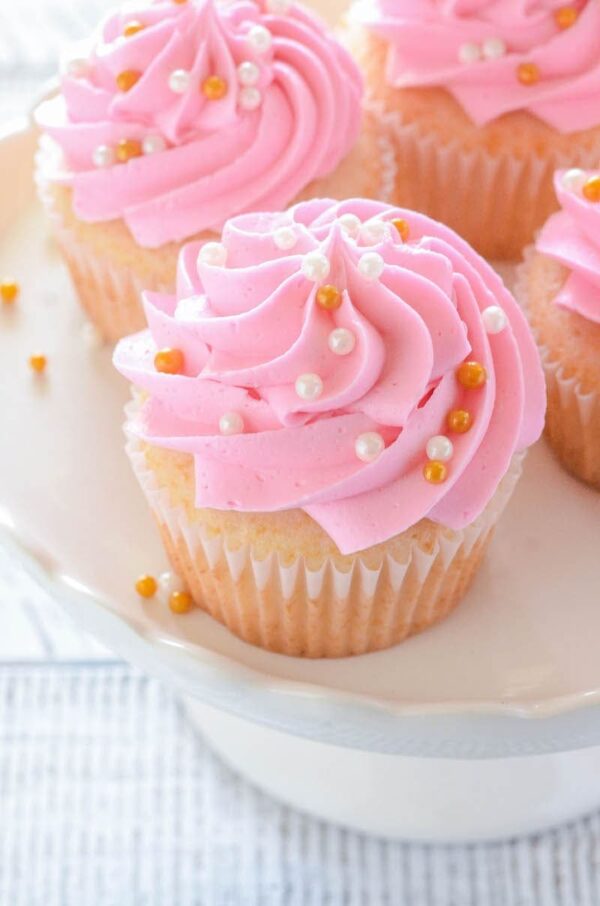 The feelings of how much we hoped and prayed for our two little miracle baby girls is still fresh in my heart and the immense relief when they were finally here and healthy.
I spent many a mother's day hiding my tears because I wanted nothing more than to be a mom. So on Sunday, I will be spending it being so very thankful for Lyla and Ellie. They make our life so much better.
Oh, and I will be eating cupcakes too.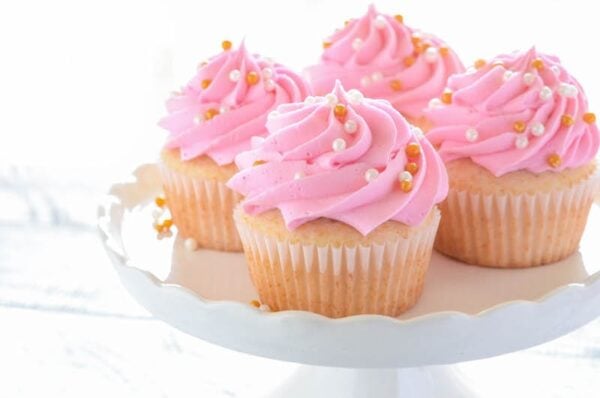 These Pink Champagne Cupcakes are quite possibly my new favorite cupcake and I think they might wind up being your new favorite too.
I used a box white cake mix (shout out to the mamas out there who like to keep it easy!) and switched it up a bit by adding over a cup of sparkling rosé (pink champagne).
The frosting is a traditional american buttercream, but I added about 4 tablespoons of sparkling rosé to it as well. Each bite is filled with that bubbly sweet flavor!
I made a video showing how easy this recipe is to make. I hope you all have an amazing Mother's Day spent with your families and all the wonderful women in your lives.
I also hope you eat all the cupcakes.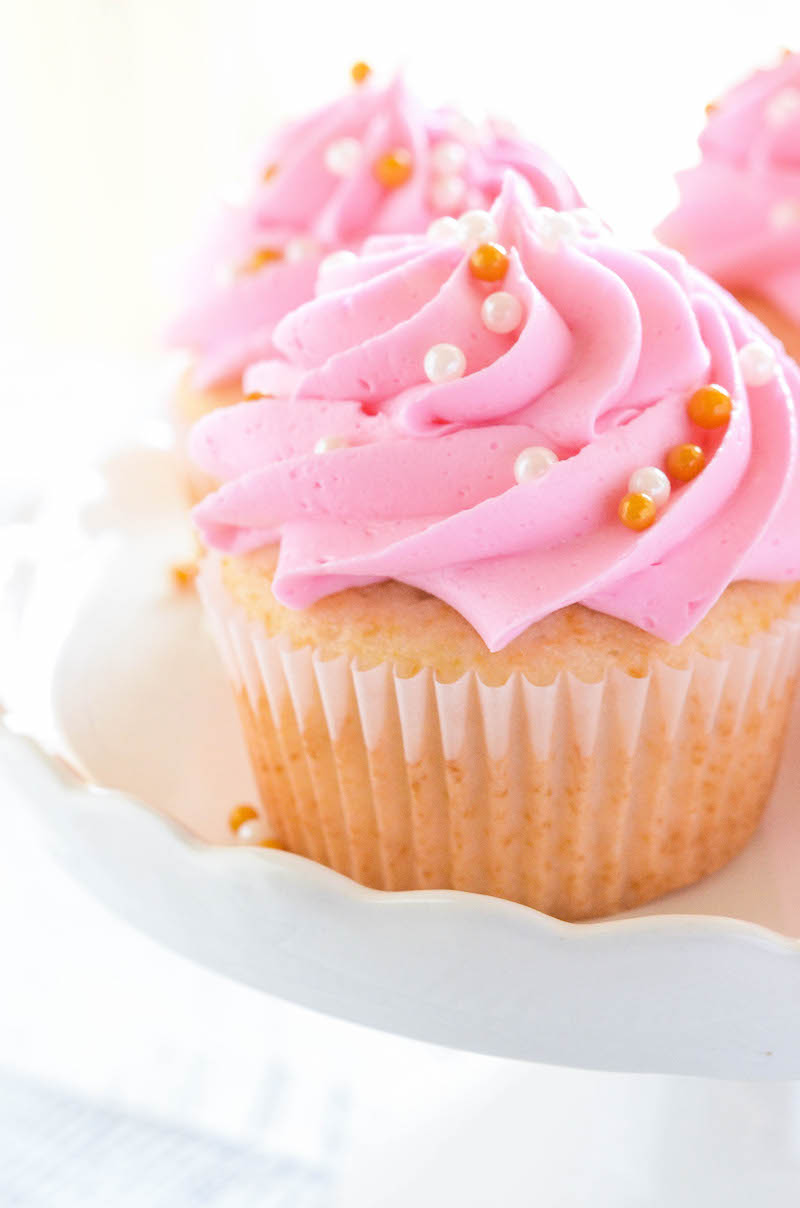 FULL RECIPE:
I developed this recipe for Dixie Crystals, head on over for the full printable recipe: Pink Champagne Cupcakes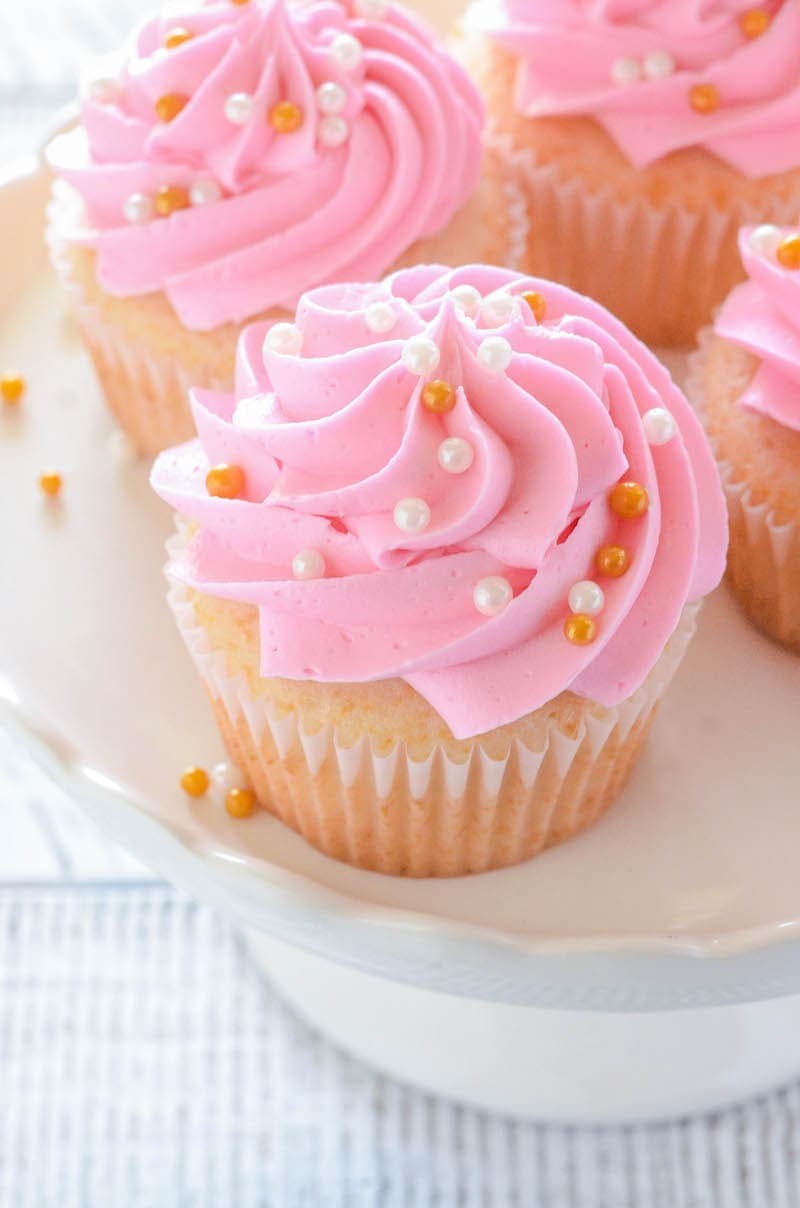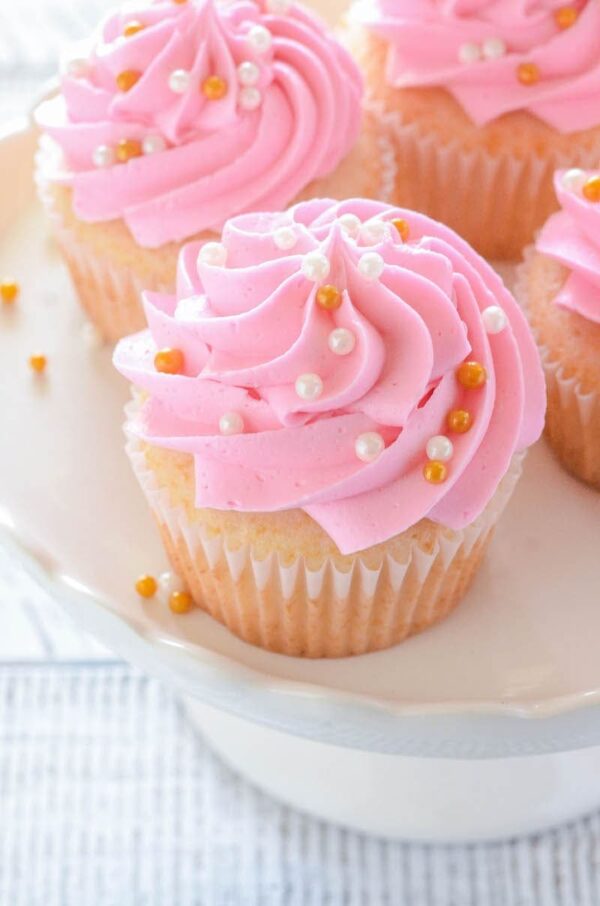 This post may contain affiliate links. Read my disclosure policy.