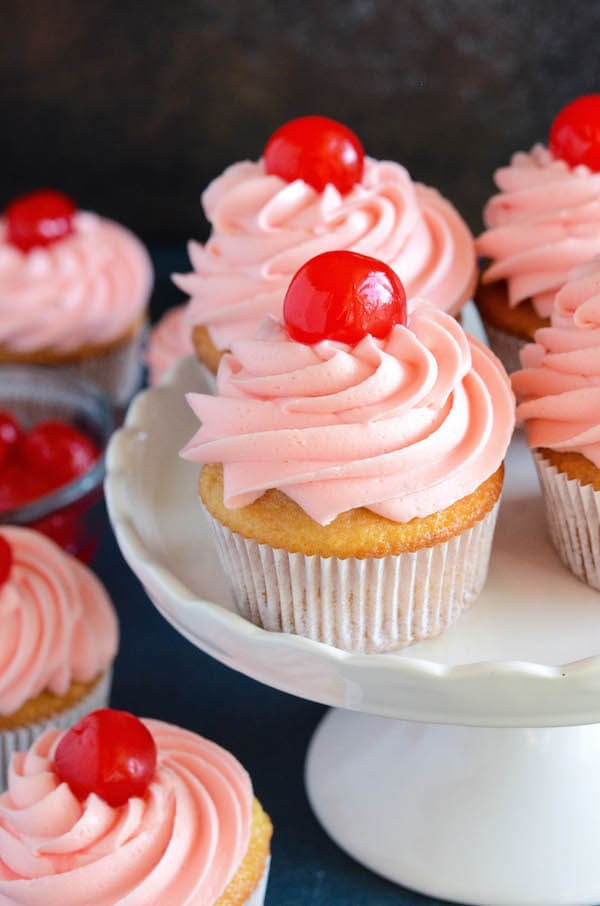 Today is a Monday, but I promise it is going to be a good day. I made you my new favorite bright pink happy cupcakes — Maraschino Cherry Cupcakes!
Perfect sweet vanilla and almond scented cupcakes are filled with bites of red maraschino cherries and topped with a gorgeous bright pink maraschino cherry frosting.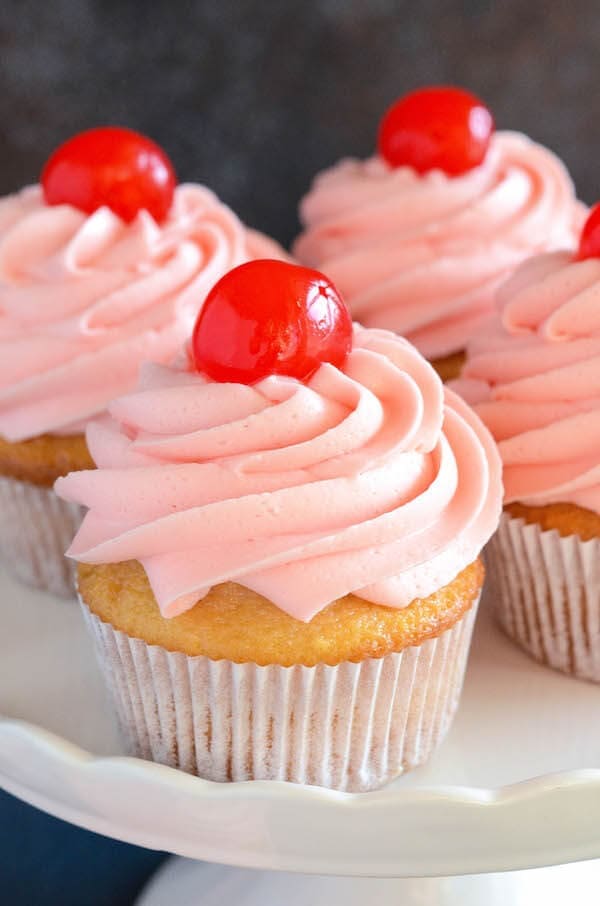 These cupcakes were a glorious self serving dessert. Jorge absolutely HATES cherries. The girls and I happen to LOVE cherries.
So the last time he headed out of town for work, I got busy in the kitchen and whipped up a batch of these adorable pink cupcakes. I have an affinity for desserts made with fruit that look this cute!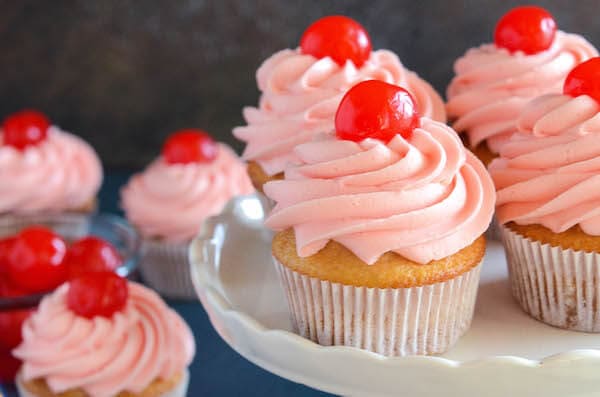 You should have seen Ellie & Lyla's faces when they came downstairs from nap and saw these babies sitting on the counter. Instant smiles!
Wish I had thought to grab a camera when they started digging in, but I was way to busy making sure they didn't stain the couch (or the dog) with the maraschino buttercream.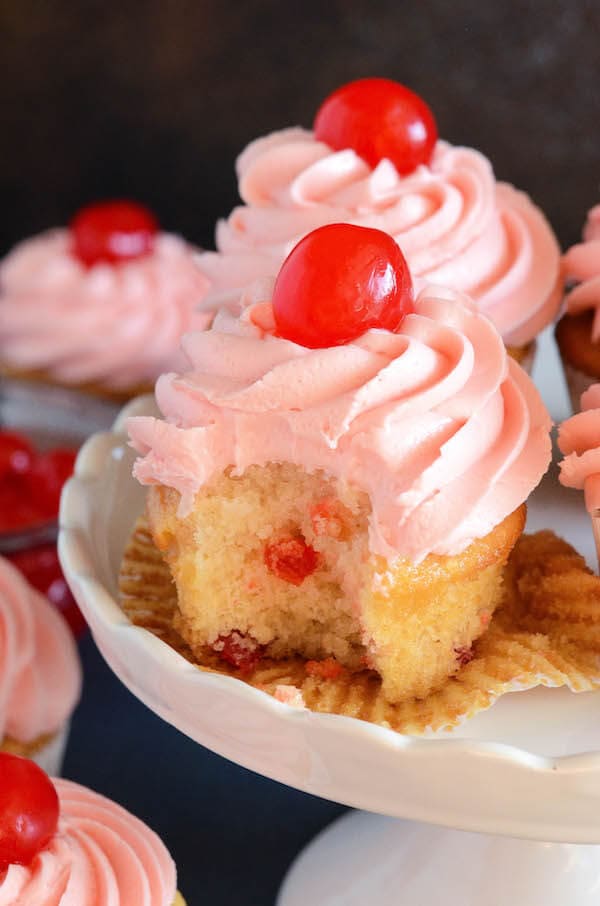 The base for these cupcakes is a moist vanilla and almond scented cupcake that is stuffed with chopped maraschino cherries.
It's one of my favorite scratch cupcake recipes because it requires no butter. I can quickly whip up the batter by hand in just a few minutes.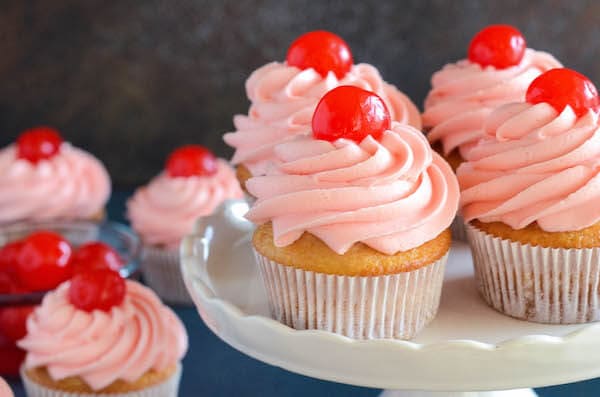 I have been wanting to make a maraschino cherry buttercream for a long time. I love maraschino cherries and everything made with grenadine (the juice in a jar of maraschino cherries).
This buttercream has a whole half a cup of grenadine in it! It also has a little almond extract in it, which you can't skip to have the perfect flavor.
Maraschino cherries are actually made by flavoring them with almond, so the almond extract helps to elevate the over all flavor of the buttercream to be more "maraschino-y".
It's a super sweet frosting, but if pairs perfectly with the cupcakes. Just make sure to not pipe on too much frosting or it can become overwhelming.
Head on over to Dixie Crystals for the full RECIPE: Maraschino Cherry Cupcake
This post may contain affiliate links. Read my disclosure policy.