Skip takeout and make this quick Teriyaki Shrimp Stir Fry! A 20-minute dinner made with fresh veggies and a homemade teriyaki sauce, no marinating needed!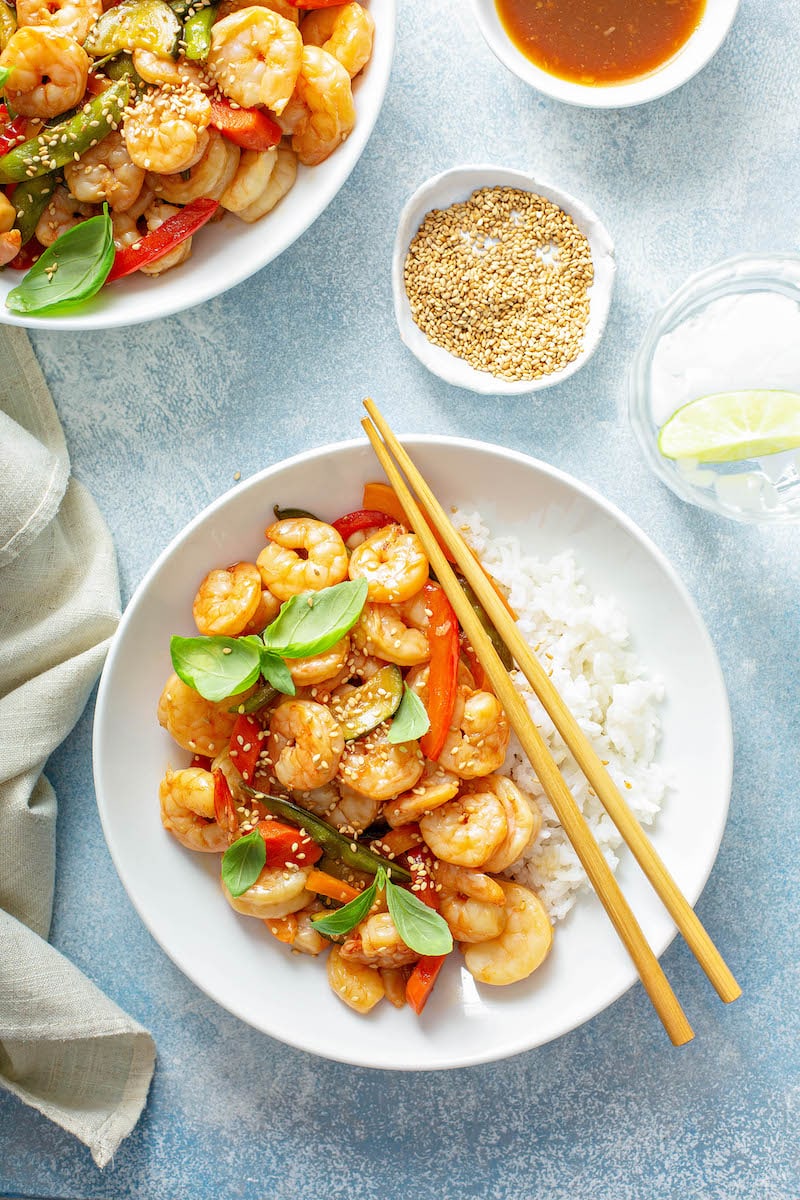 I love love love takeout night. It's one of my favorite nights of the week as a Mom.
Someone else is in charge of dinner and all I have to do is throw away the containers.
But on Monday, our favorite local Asian takeout restaurant is closed.
And just like Chick Fil A on a Sunday, guess what we are craving on Mondays? Teriyaki Shrimp Stir Fry.
So I have been working on my own recipe for it and I finally nailed it! Plus, it takes only 20 minutes total!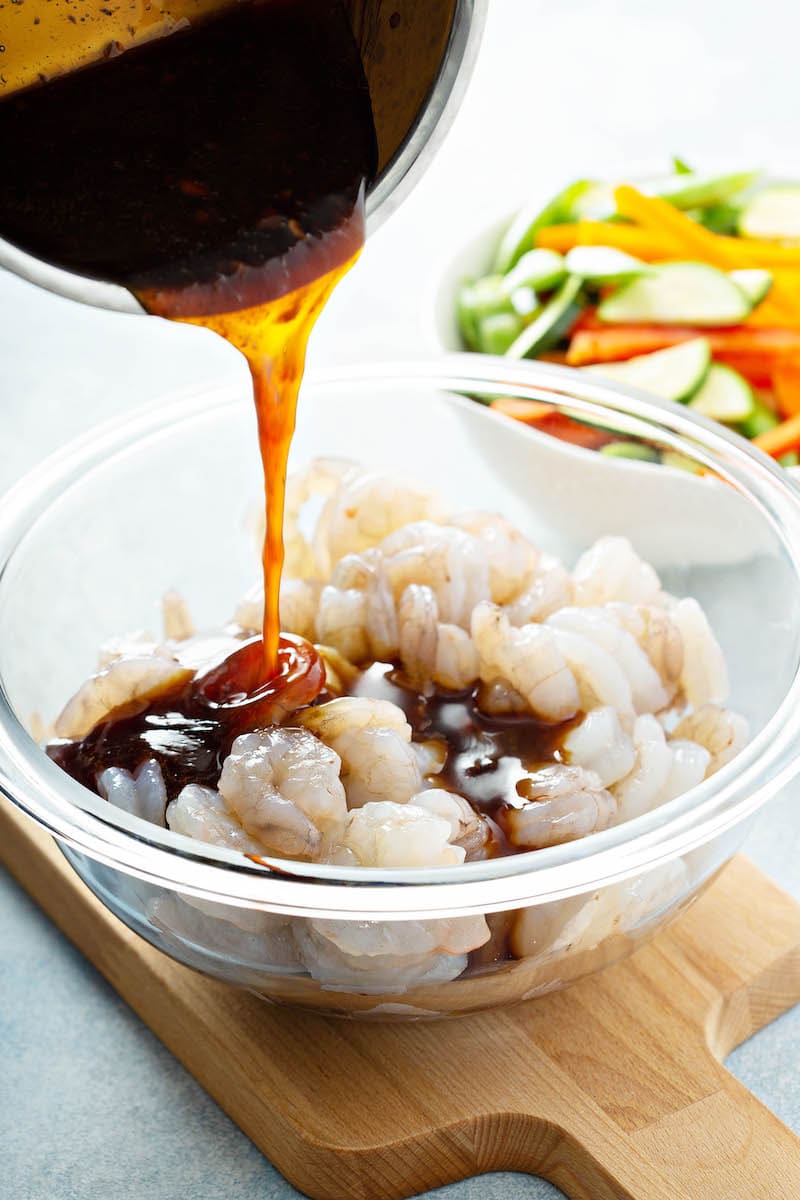 Homemade Teriyaki Sauce
Whipping up a homemade teriyaki sauce is super easy, I promise. Plus you are able to control the ingredients!
My version has cornstarch, rice wine vinegar, low sodium soy sauce, brown sugar, honey, garlic and fresh ginger.
You can cut back on the amount of sugar by cutting back on the brown sugar and honey if you are watching your sugar intake.
And if you are like my husband, you can add a little sriracha to add a little heat.
It transforms your Teriyaki sauce into a whole new sauce making it sweet & spicy!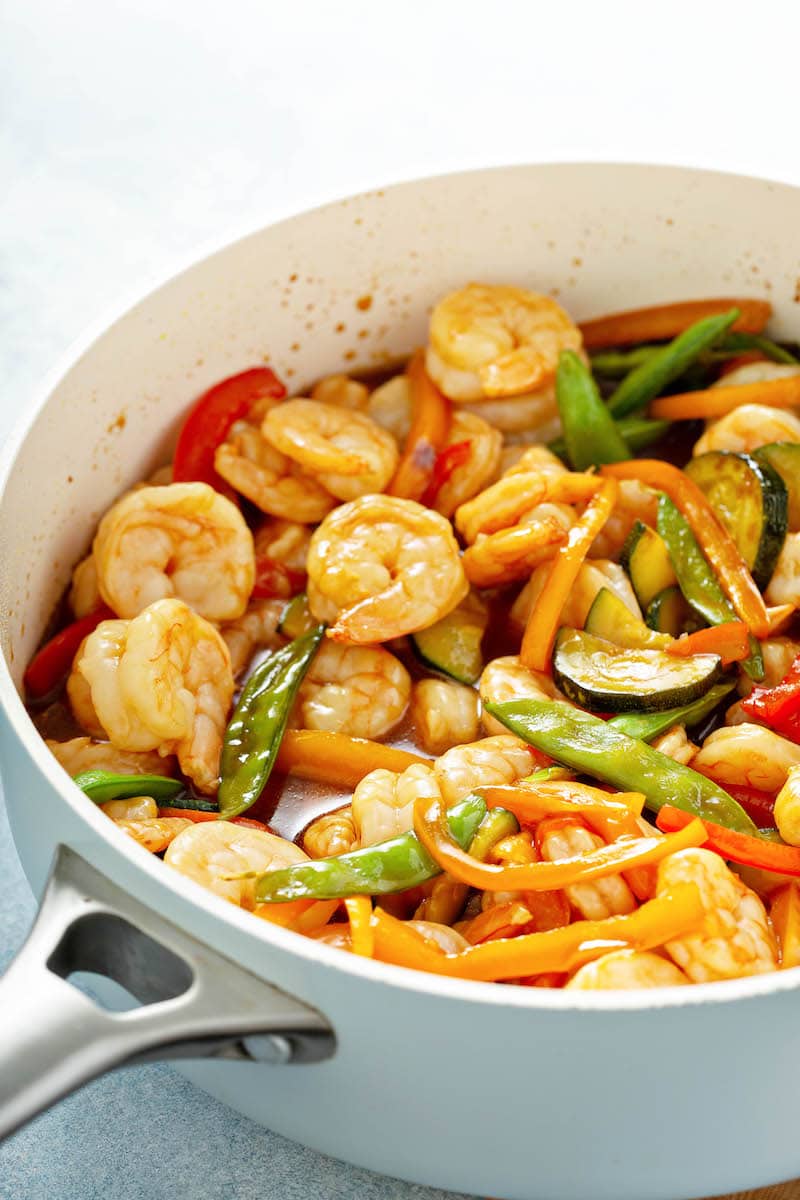 Which stir fry vegetables should I use?
There are a ton of vegetables out there you can use in a stir fry recipe and no wrong choices!
For this Teriyaki Shrimp Stir Fry, I often use a combination of sliced rainbow bell peppers, snap peas and sliced zucchini.
Other great stir fry vegetables you can use are bok choy, bean sprouts, broccoli, carrots, sweet onions, asparagus and mushrooms.
Whatever vegetables you choose, I highly recommend they be fresh and you slice them into as equal of size slices as possible.
That way, you hopefully won't overcook any of the vegetables and they will all remain crisp-tender.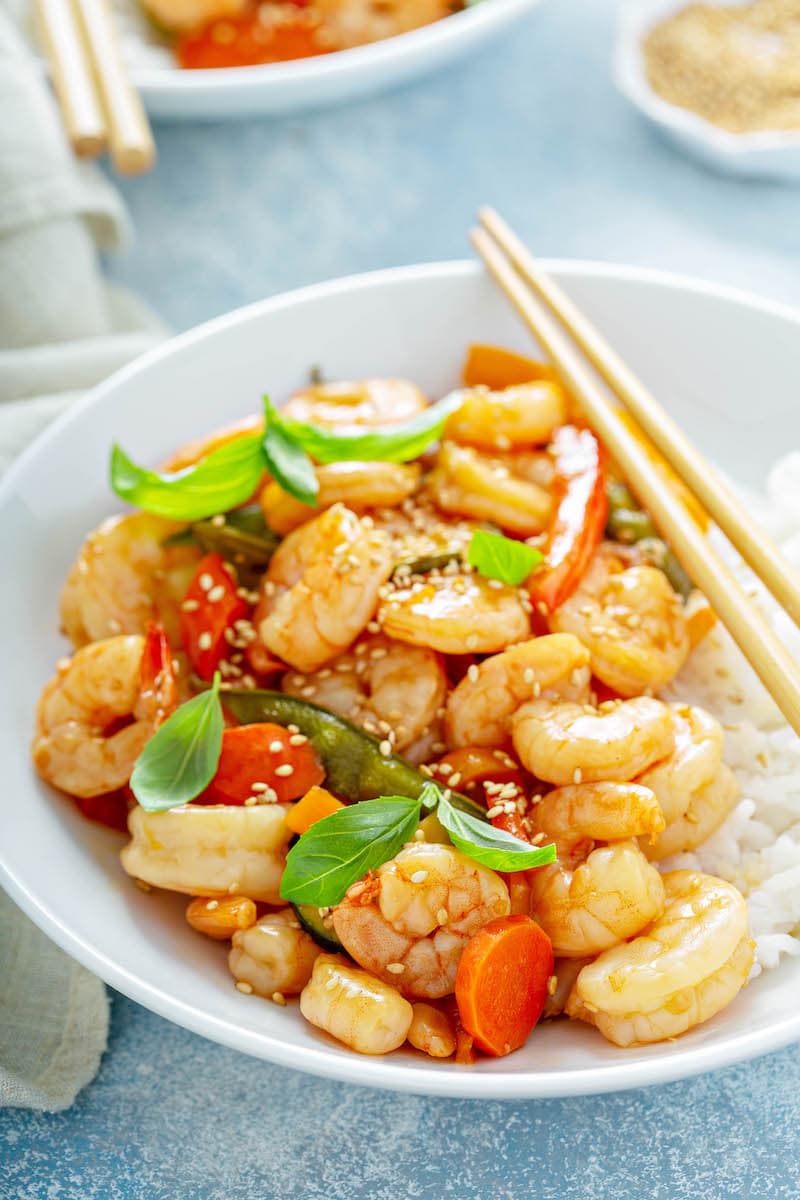 This homemade teriyaki sauce recipe can be made ahead and stored in an airtight container for up to a week.
Or, you can also freeze it and have it ready to go whenever you need it.
However, it comes together so quickly — just 10 minutes to whip it up! — that it's really not necessary to make it ahead.
I am sharing it with shrimp, however you can use it with any protein you prefer (I recommend chicken or tofu) or over just veggies for a vegetable stir fry!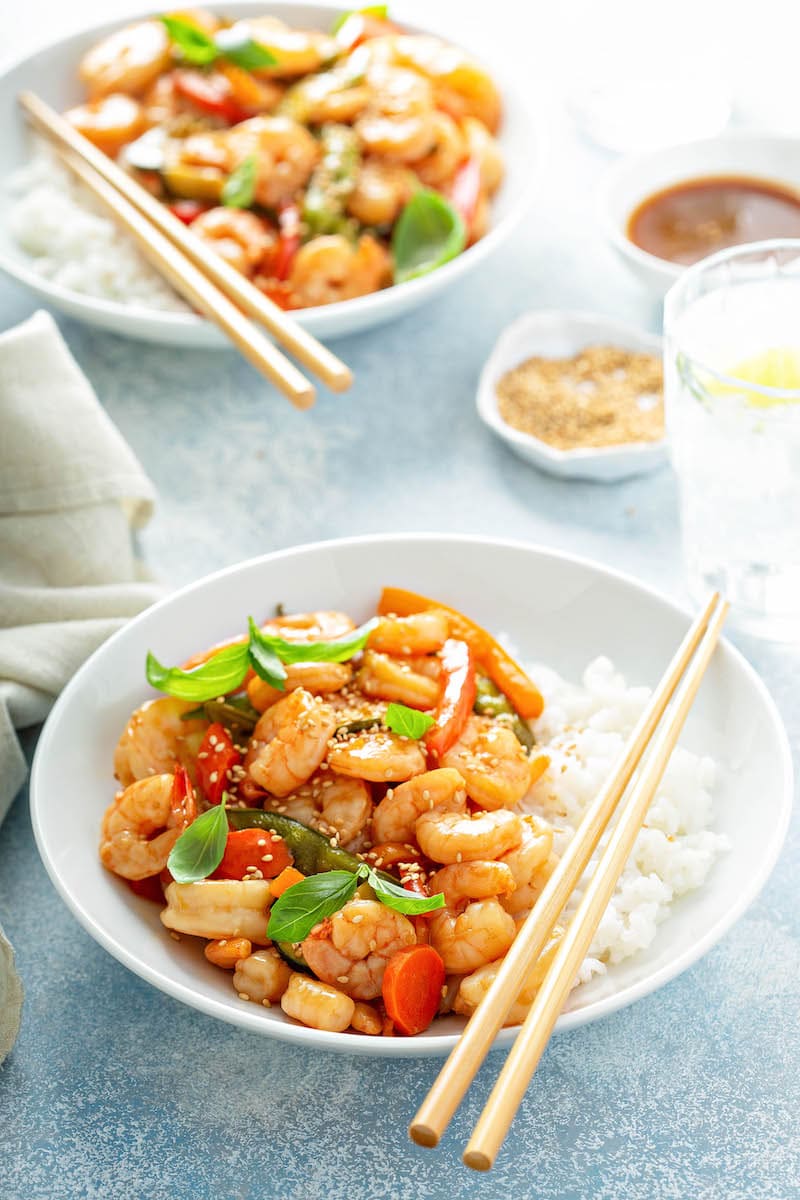 This quick 20 minute Teriyaki Shrimp Stir Fry is as delicious as it is easy to make.
By swapping up the proteins or the vegetables (read all the different options above), you can totally make it your own!
Serve this stir fry over rice or double the veggies and serve it all by itself for a healthy dinner option.
Head on over to Dixie Crystals for the full recipe I developed for them!
FULL RECIPE: Teriyaki Shrimp Stir Fry
This post may contain affiliate links. Read my disclosure policy.