Green beans are a mild, tender, and versatile veggie that's easy to cook, especially with this collection of The Best Green Bean Recipes! Each one is a fresh, flavorful favorite the whole family will love.
How to Cook Everyone's Favorite Green Veggie
What can you do with green beans, besides a quick blanch? Turns out, they're good in a ton of different recipes. Classic green bean casserole is always a hit, but let's not stop there: you can also roast them, air-fry them, and so much more.  
So check out these recipes. Each one is a fun, tasty, wholesome way to cook with green beans, with plenty of flavor. Even picky eaters won't be able to resist!
What Are the Health Benefits of Green Beans?
There are lots of health benefits packed into this humble veggie. Green beans are low in calories and high in fiber, making them a great choice for anyone looking to improve digestion and stick to a calorie limit.
Green beans also provide nutrients like vitamin C, folate, calcium, magnesium – and lots more. That's a ton of healthy nutrition in one place, and with a fresh, light taste that you can use in many different dishes.
Do You Need to Prep Green Beans?
Yes, if you use fresh green beans you'll need to do a little prep work, but not much. While older green bean varieties used to have tough strings that had to be removed before cooking, modern green bean varieties don't. You will need to wash the green beans, and cut or snap off the stem end. From there, use them whole or snap/cut them into smaller pieces.
10 Green Bean Recipes You've Got to Try!
---
The Best Green Bean Recipes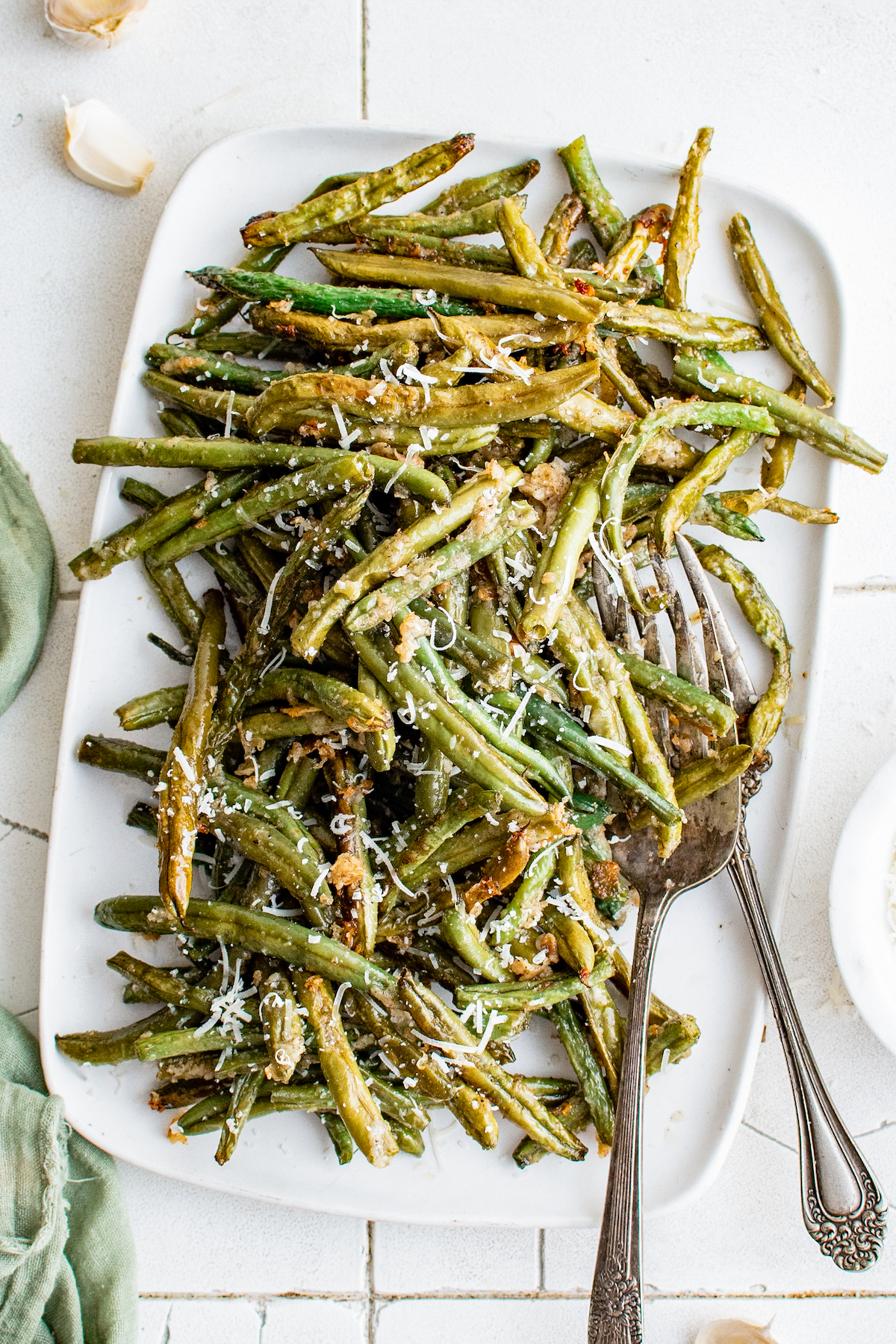 Roasted Green Beans with Parmesan
Easy? Check. Bold and zesty? Double check! These tender Roasted Green Beans with Parmesan are a simple side with complex flavor, thanks to the dry heat of roasting. With my trick of adding melted butter at the end, they make an addictive addition to your dinner menu.
Get The Recipe
Best Green Bean Casserole From Scratch
This green bean casserole is one of my family's favorite Thanksgiving side dish recipes. If you read all the 5-star reviews, you'll find that this is also a reader favorite as well! Made from scratch with a creamy homemade cream of mushroom sauce, you won't be able to resist this dish!
Get The Recipe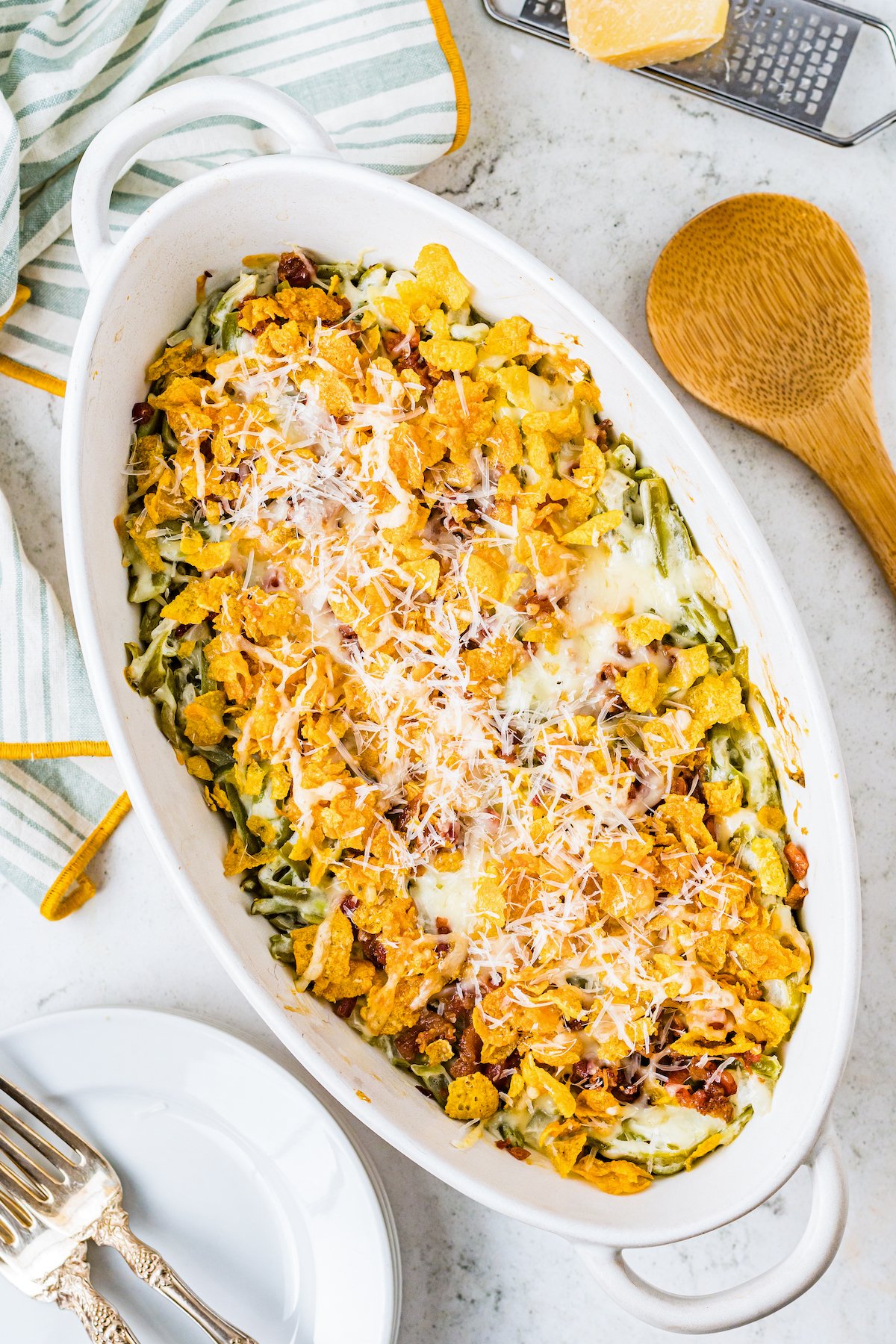 Cheesy Creamed Green Beans
A retro favorite, this dish features green beans in a homemade sour cream sauce, topped with cheese and a layer of cornflakes for crunch. Everyone will ask for seconds from this yummy casserole side.
Get The Recipe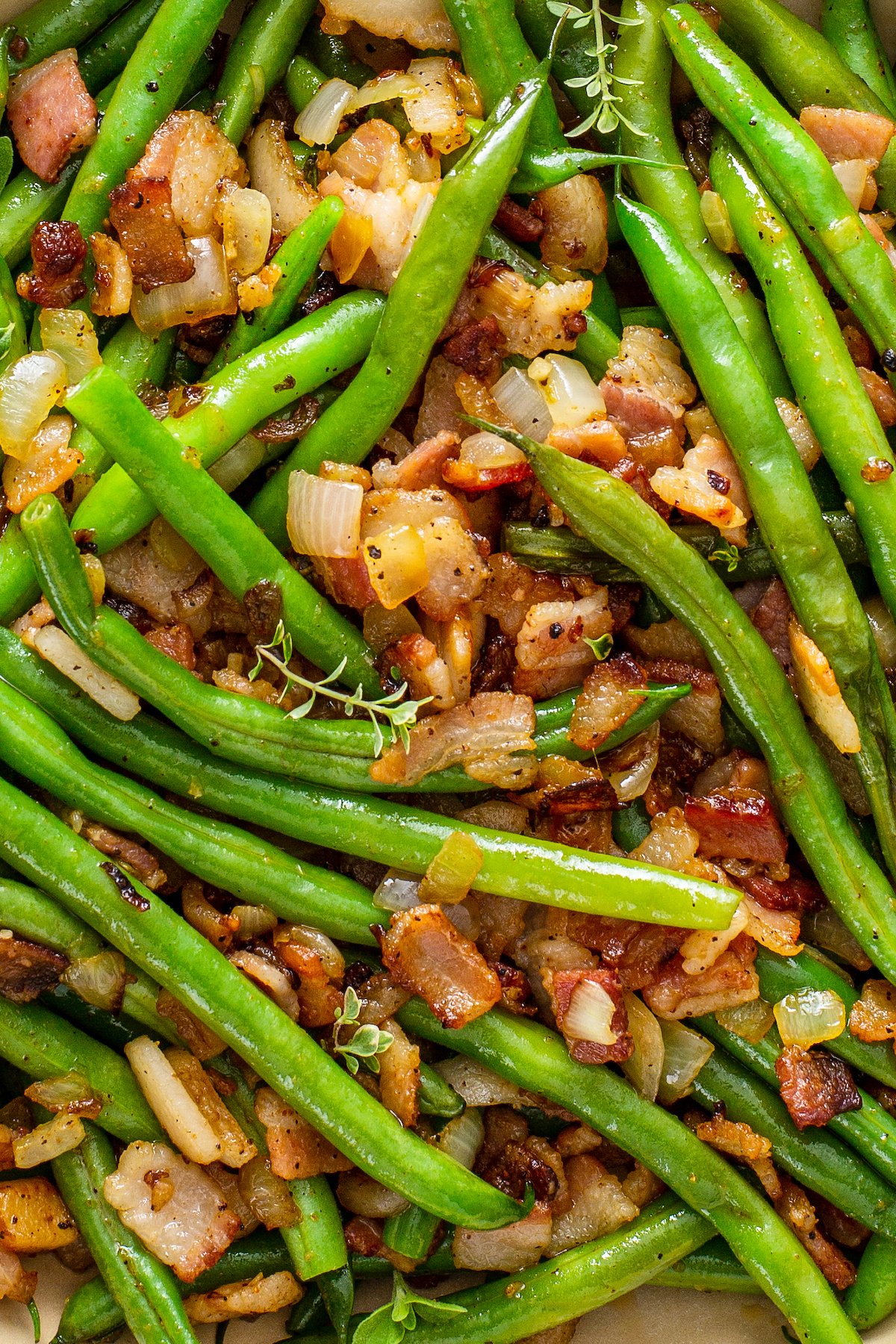 The Best Sautéed Green Beans with Bacon
Fresh sauteed green beans are cooked until perfectly tender, but still bright and colorful. The addition of onion and real bacon bits puts them over the top! You'll love these garlicky green beans, gently spiced with Cajun seasoning.
Get The Recipe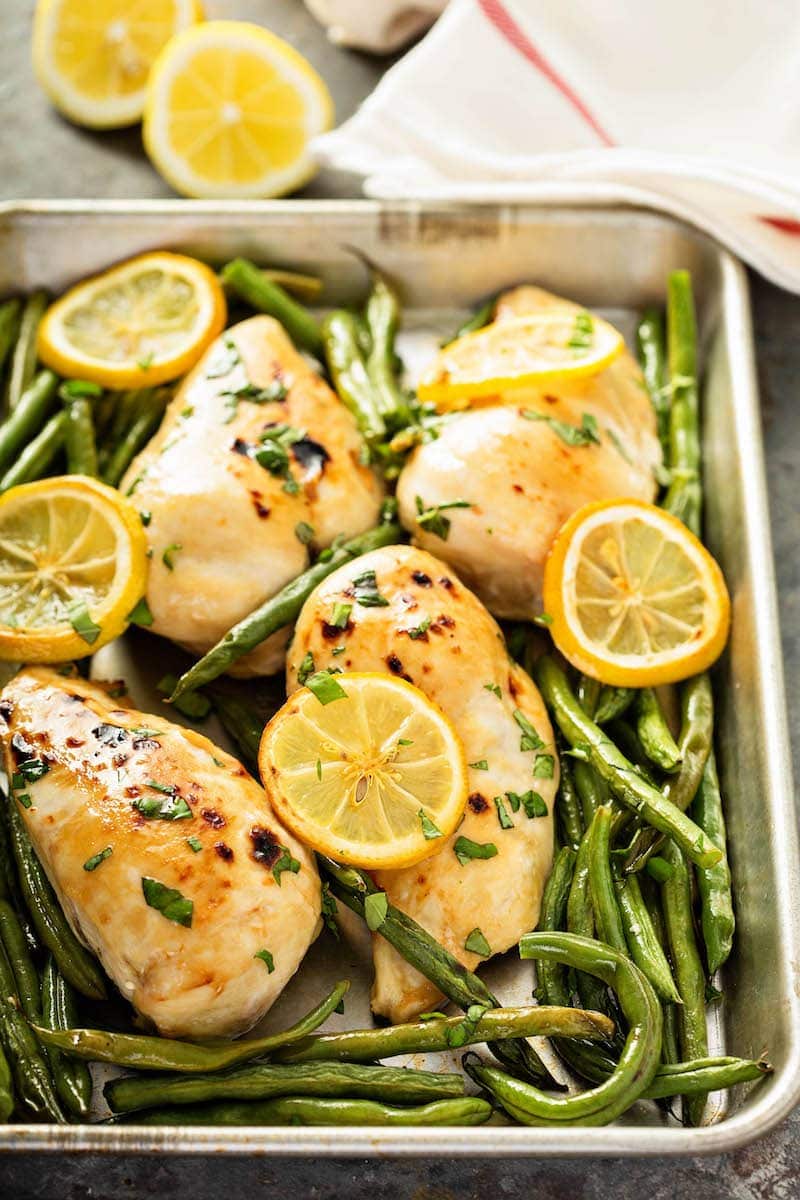 Lemon Chicken Sheet Pan Dinner
This Lemon Chicken Sheet Pan Dinner with green beans is loaded with fresh herbs and bright citrus flavor. It is our favorite super easy weeknight meal that is ready in 30 minutes for a quick dinner!
Get The Recipe
Easy Green Bean Casserole
This easy Green Bean Casserole is the old-school version that you probably had every year growing up – made with cream of mushroom, canned green beans, and French's french-fried onions. It comes together in a snap and delivers that classic taste and texture.
Get The Recipe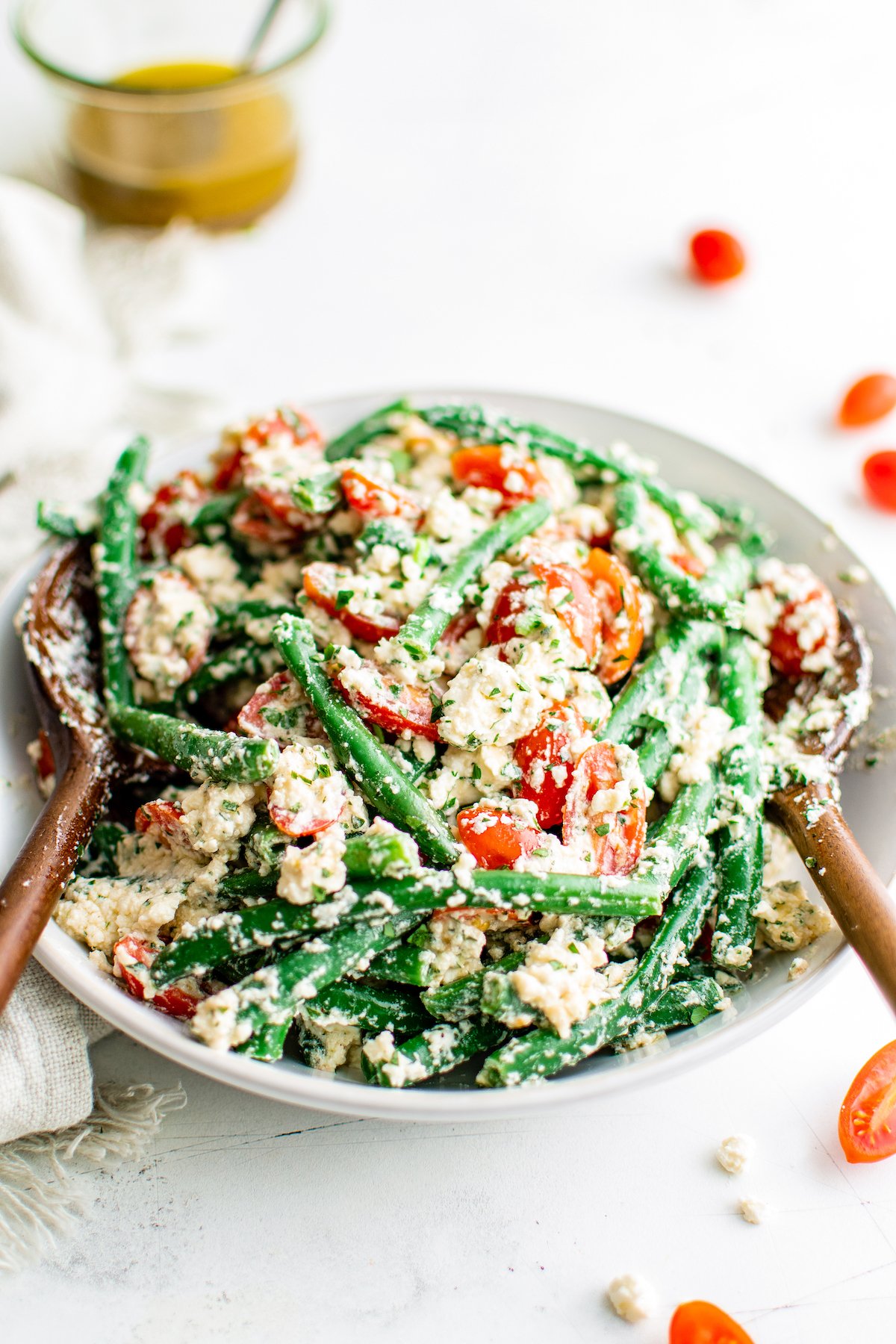 Green Bean Salad
Green beans play well in lots of recipes, but you might not have seen them starring in a salad like this before! But with fresh, crisp-tender green beans, juicy tomatoes, and feta, I guarantee you this won't be the last time. Once you try this fresh, flavorful salad, you'll want to make it again and again.
Get The Recipe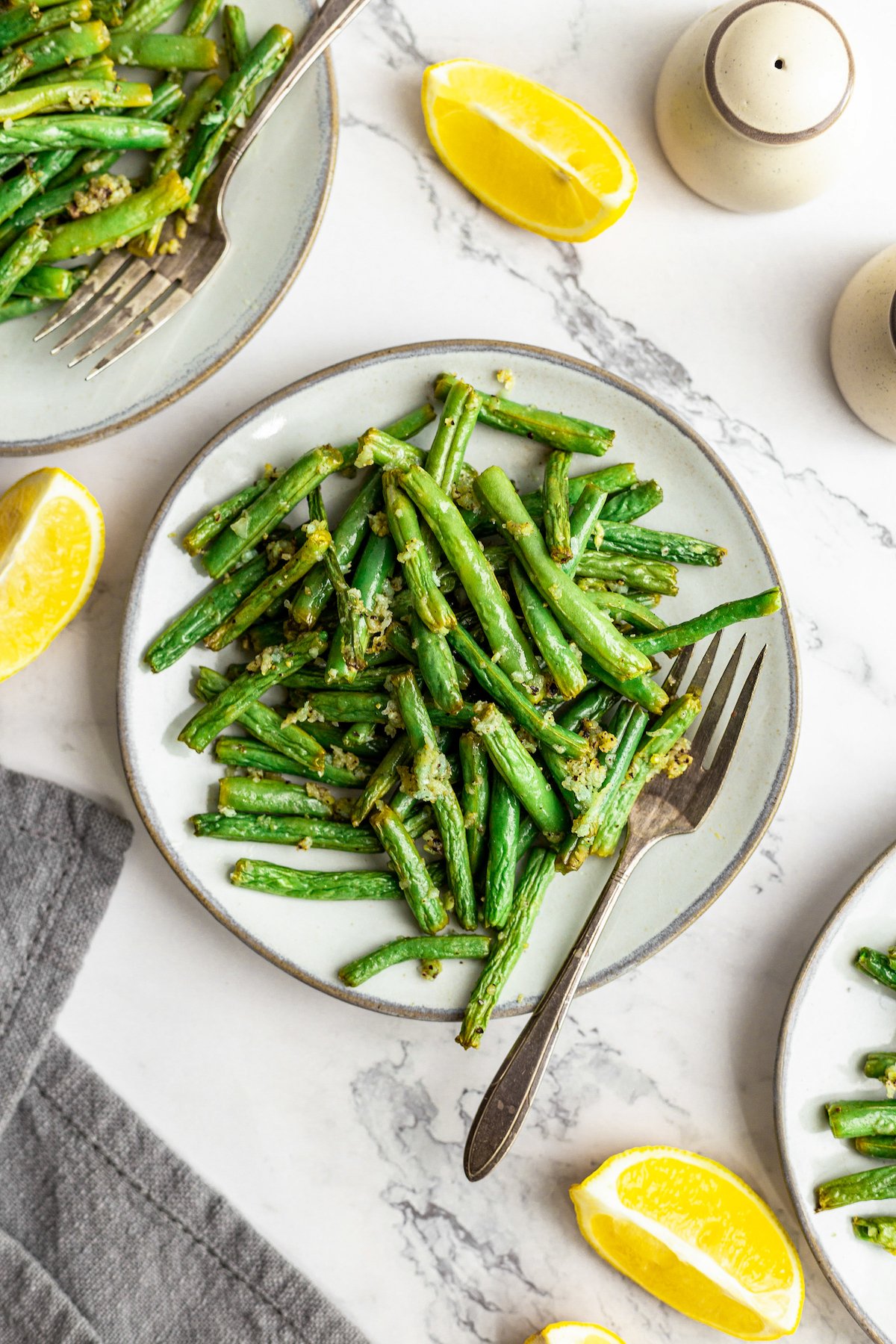 Air Fryer Green Beans
Is there anything the air fryer can't do? That may be debatable, but the deliciousness of Air Fryer Green Beans is a proven fact. With a light seasoning of garlic and lemon, these fresh and roasty green beans are quick, tasty, and super easy to make.
Get The Recipe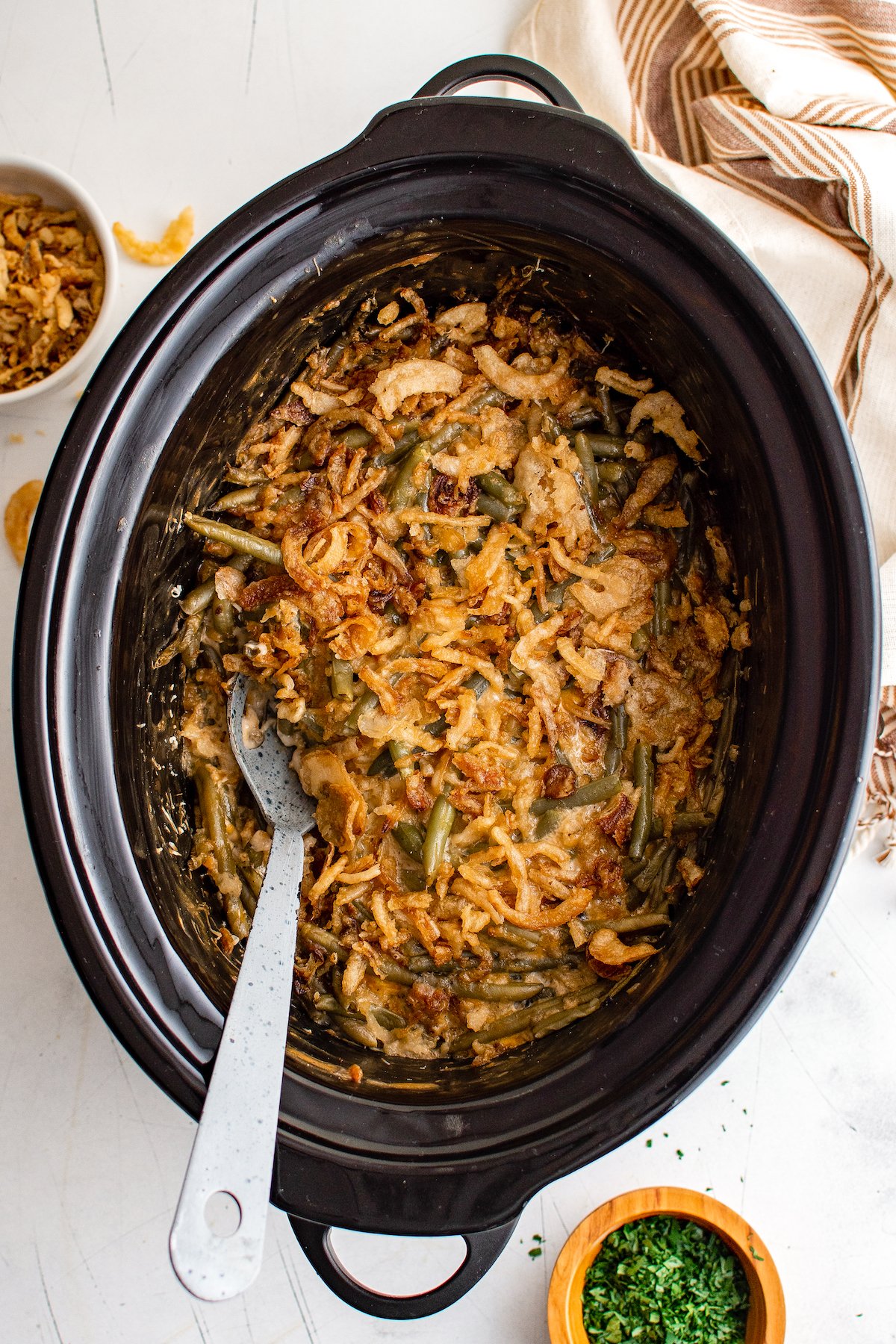 Crock Pot Green Bean Casserole
Who needs the oven when you can use your trusty Crockpot? Make everyone's favorite holiday side in your slow cooker, and see how easy it is to prep, transport, warm, and most of all – enjoy. This easy version features a cheesy onion topping for even more flavor.
Get The Recipe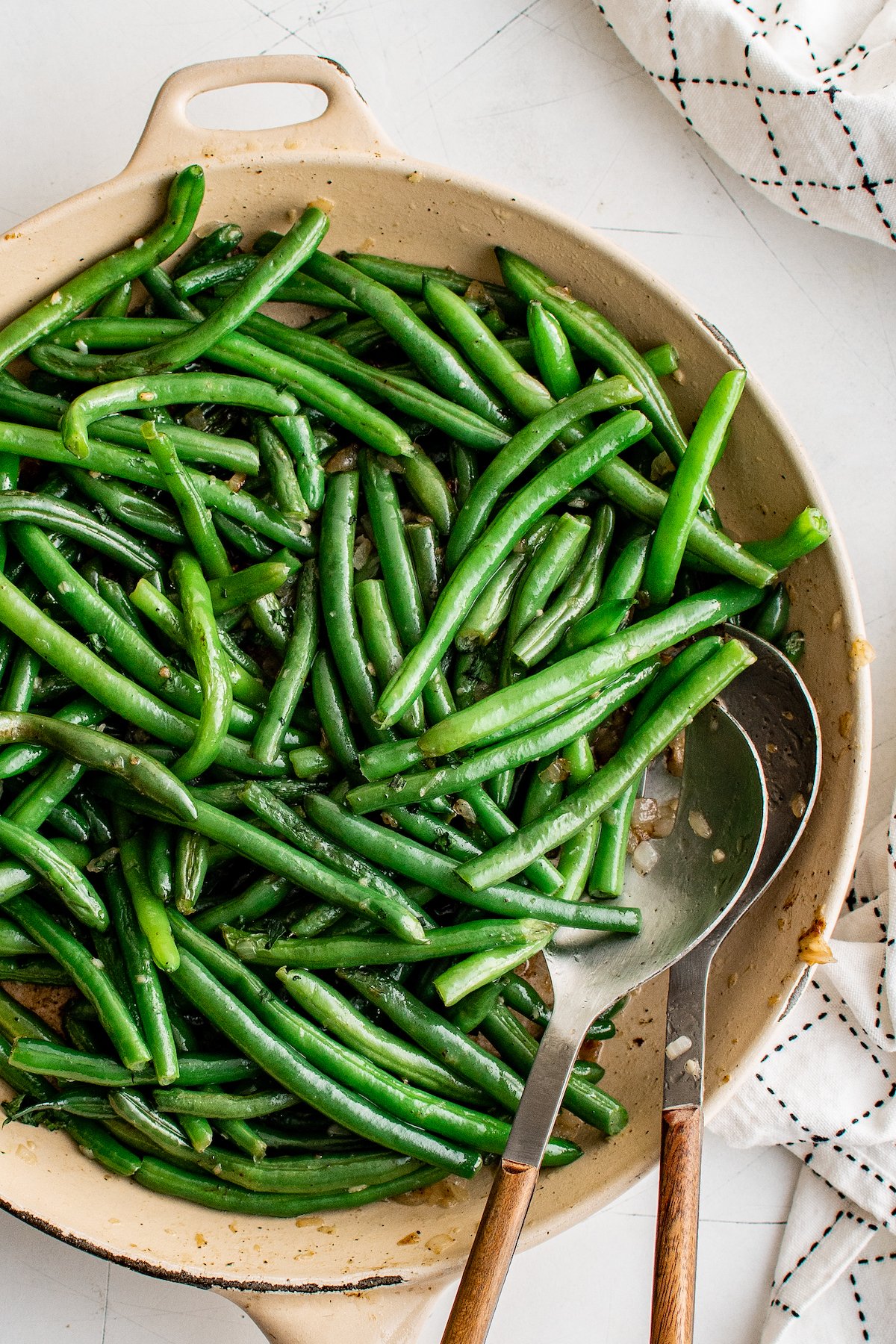 Sautéed Green Beans with Garlic
Make perfect Sautéed Green Beans every time, with this perfectly customizable recipe. Crisp-tender green beans are blanched (or not, it's up to you!) and then sautéed in lots of butter, onion, and garlic.
Get The Recipe
This post may contain affiliate links. Read my disclosure policy.