4-Ingredient Key Lime Pie Frozen Yogurt is a snap to make, and so refreshing! Served with graham cracker topping and fresh lime slices, it's the ultimate hot weather treat.
Ultra-Creamy Frozen Yogurt with a Key Lime Twist!
Lime desserts really hit the spot sometimes, and in the indescribable Florida summer heat, I would say they're not optional. They're indispensable! So I was really excited to try making this key lime pie frozen yogurt. Once it was ready, I scooped some into a dish, but y'all know me. It wasn't enough. Graham cracker topping? That was a little better, but something was still missing…fresh lime slices? Okay, now we're talking!
This easy, homemade frozen yogurt is a fantastic summer treat not only because of the coolness and flavor, but also because it requires no heat, and barely any mixing. If you're dealing with any of this heat, you know that's a godsend. It truly tastes like a freshly-made, frozen key lime pie. Can't beat that, right?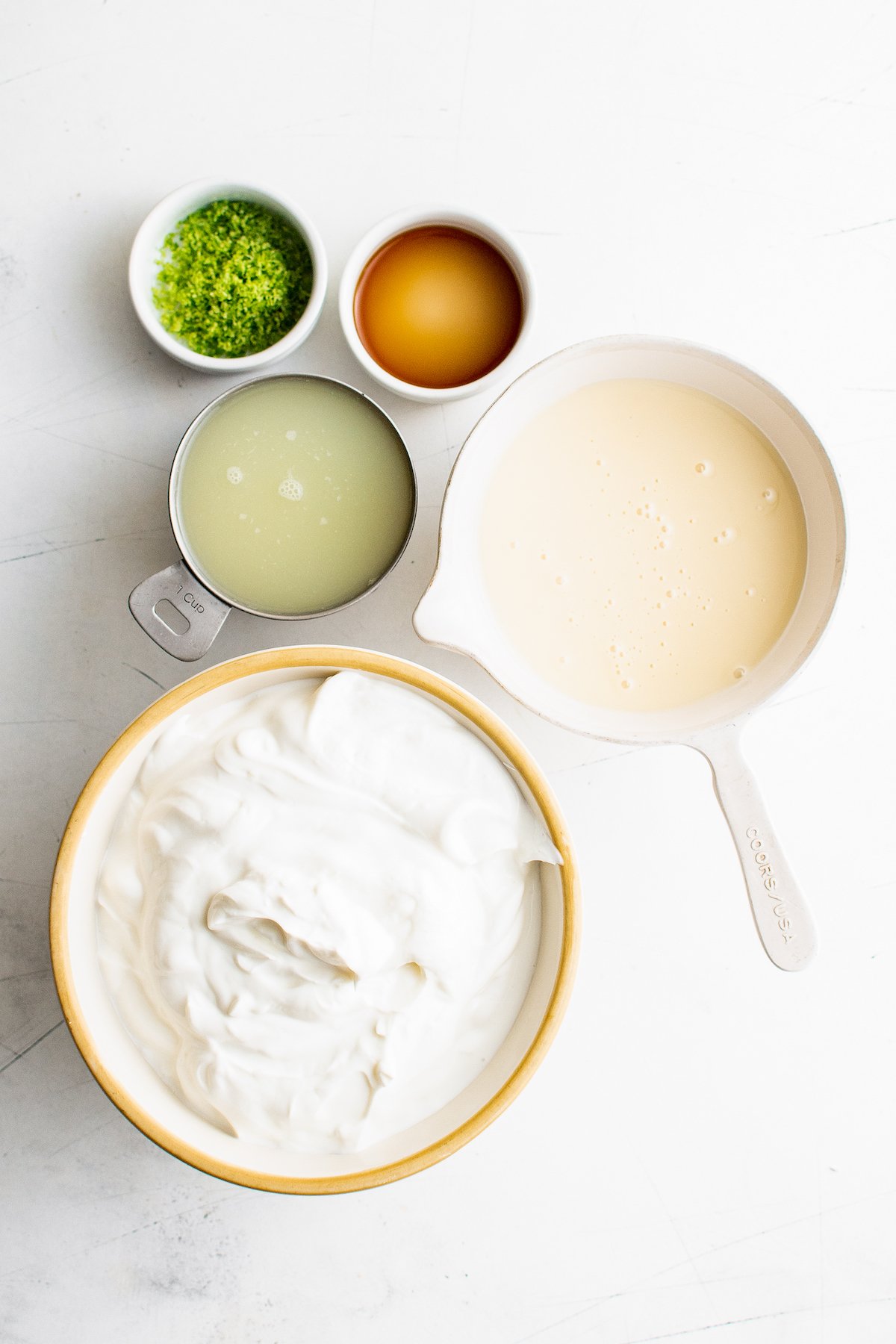 The List of Ingredients
There are also only four ingredients (besides toppings) to make your own key lime pie frozen yogurt, which is great if you're looking for something simple to throw together. Here's what you will need:
Low-Fat Plain Yogurt: Or full-fat, if you prefer.
Sweetened Condensed Milk: I opted for fat-free sweetened condensed milk, to keep this recipe light, but regular would work as well.
Vanilla: A little bit of pure vanilla extract, to give it that scrumptious dessert taste.
Lime: You'll need both the lime juice and some lime zest.
Optional Toppings: Graham cracker crumbs, lime slices or wedges, whipped cream, etc.
What Is Special About Key Limes?
Key limes are prized for their unique flavor – they have an intense, tropical, almost floral taste that regular limes don't. And while they're more flavorful, key limes are also less acidic than regular limes, which can make them seem "sweeter." Perfect for pie, and frozen yogurt too.
Can I Substitute Limes for Key Limes?
Sure! Fresh key limes may not be available, or maybe you have a bag of regular Persian limes to use up. Either way, your recipe will still taste awesome if you use ordinary grocery store limes.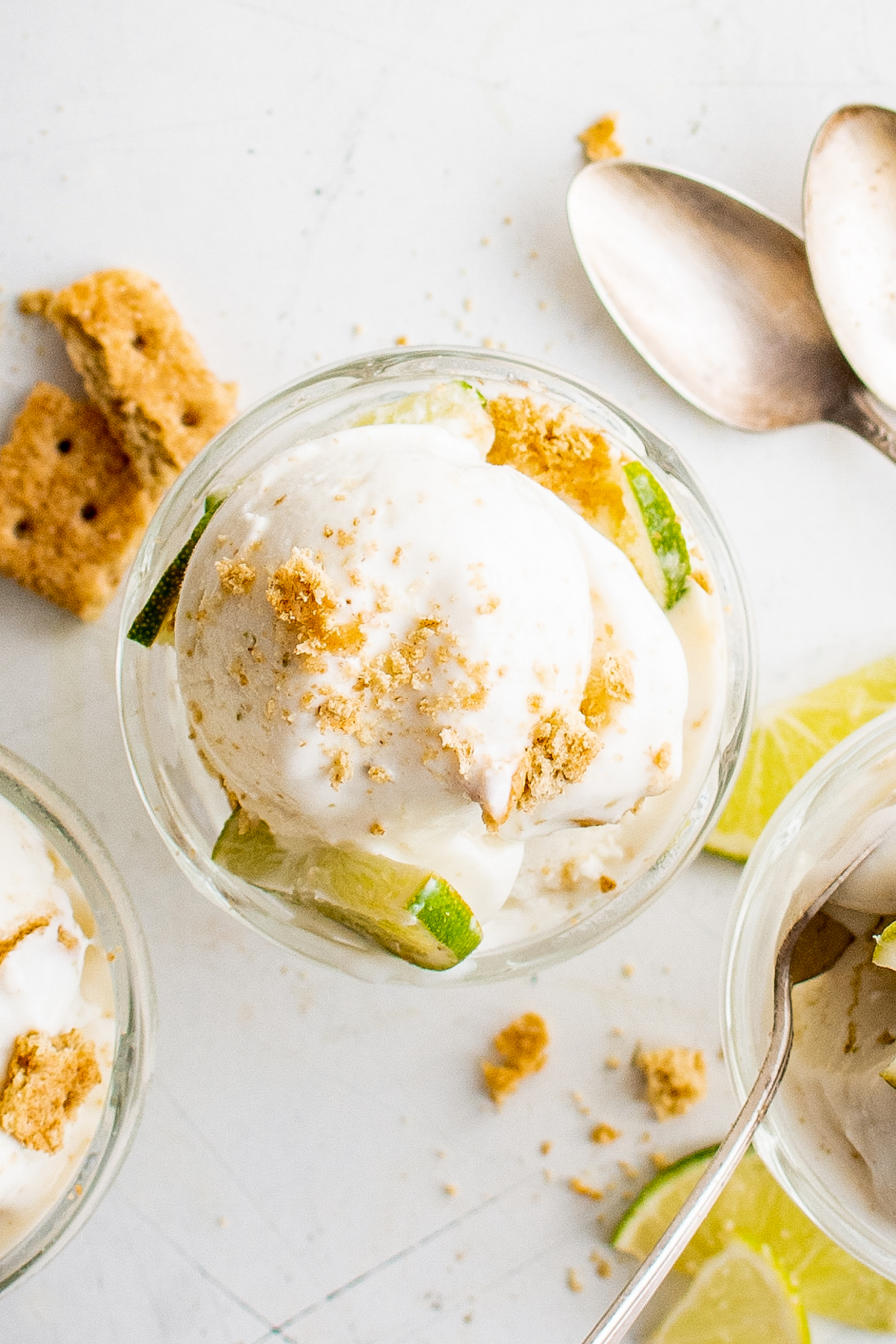 How to Make It
For this recipe, you really only have to mix the ingredients and let your ice cream maker do the rest. (No ice cream maker? See the Tips section below!)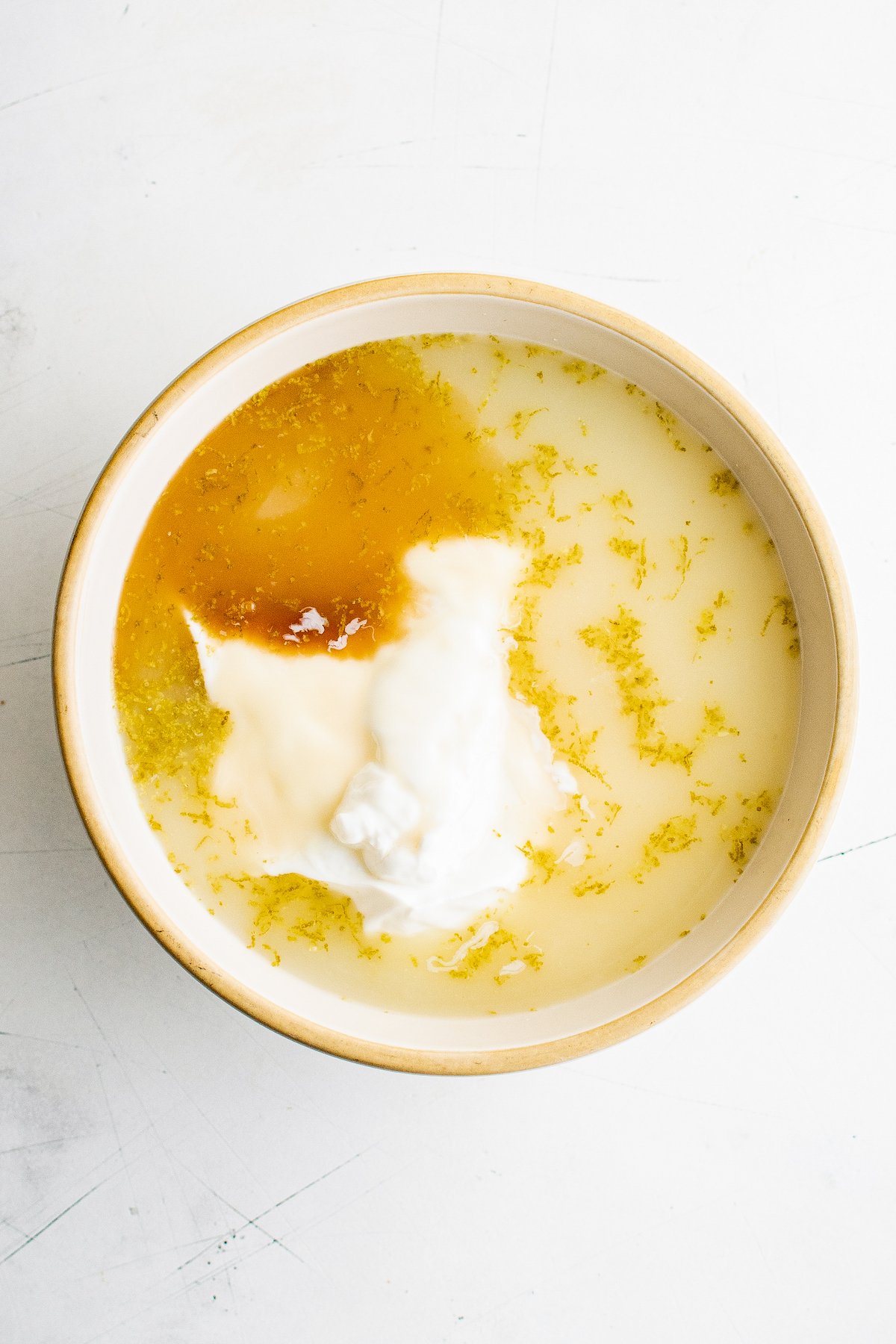 Make the Frozen Yogurt Mixture. In a large bowl, use a spoon or whisk to blend all of the ingredients together.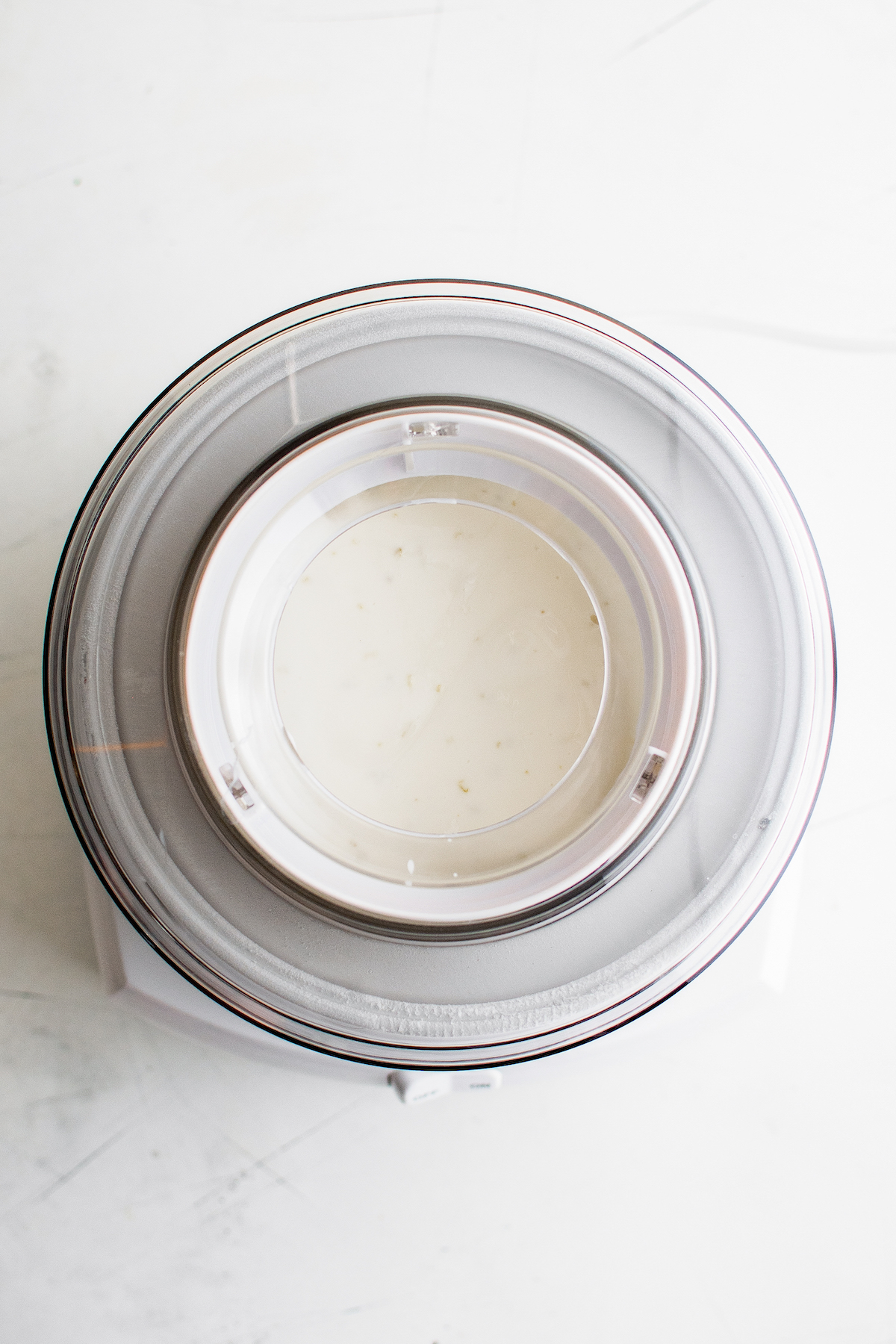 Freeze. Pour the mixture into your ice cream maker and freeze it, according to the manufacturer's instructions.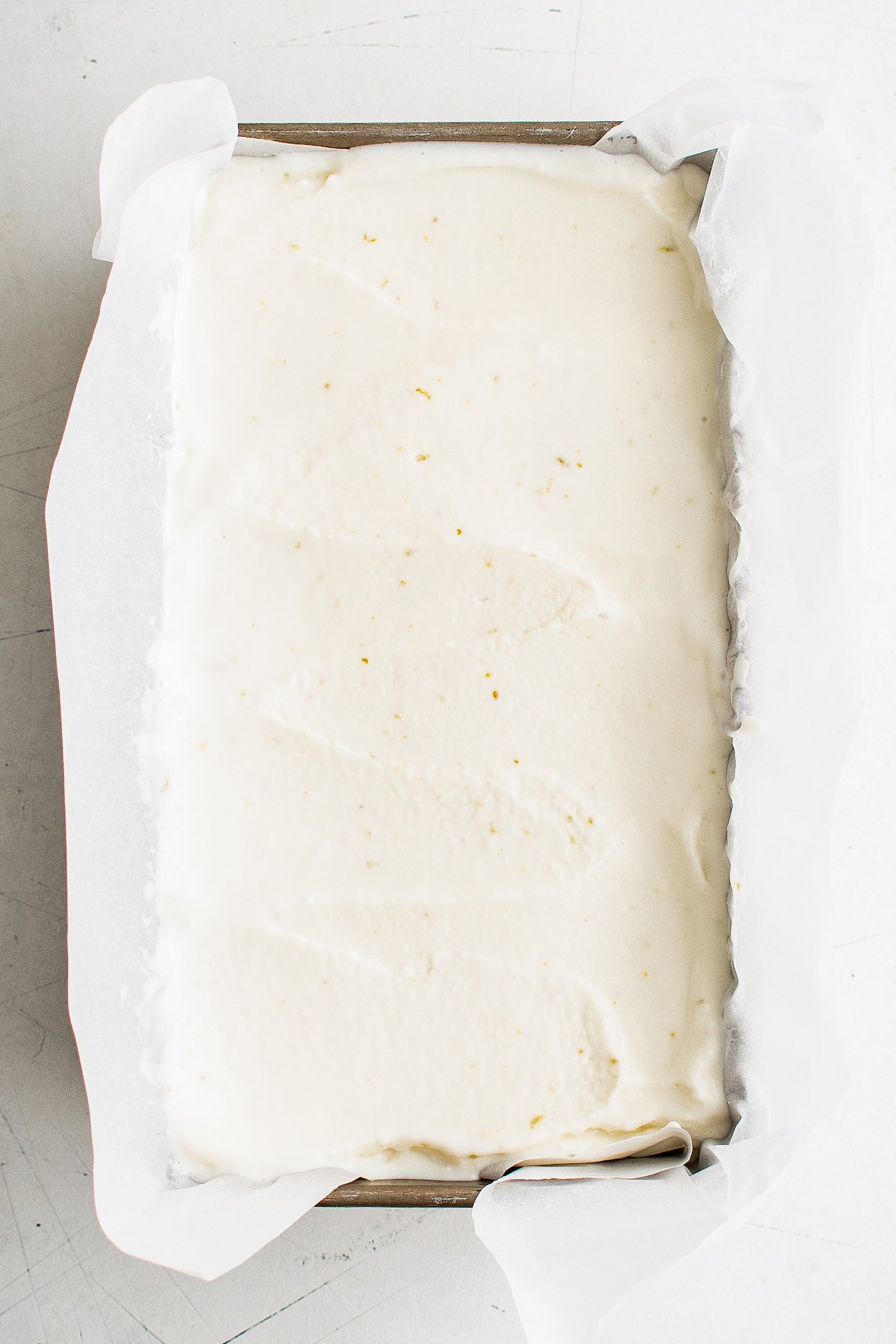 Serve or Freeze Longer. At this point, you can serve the frozen yogurt soft-serve style, or scoop it into an airtight container and place it in your freezer until it's firmer.
Enjoy! When you do serve your key lime pie frozen yogurt, remember to top it with graham cracker crumbs and whipped cream. Yum!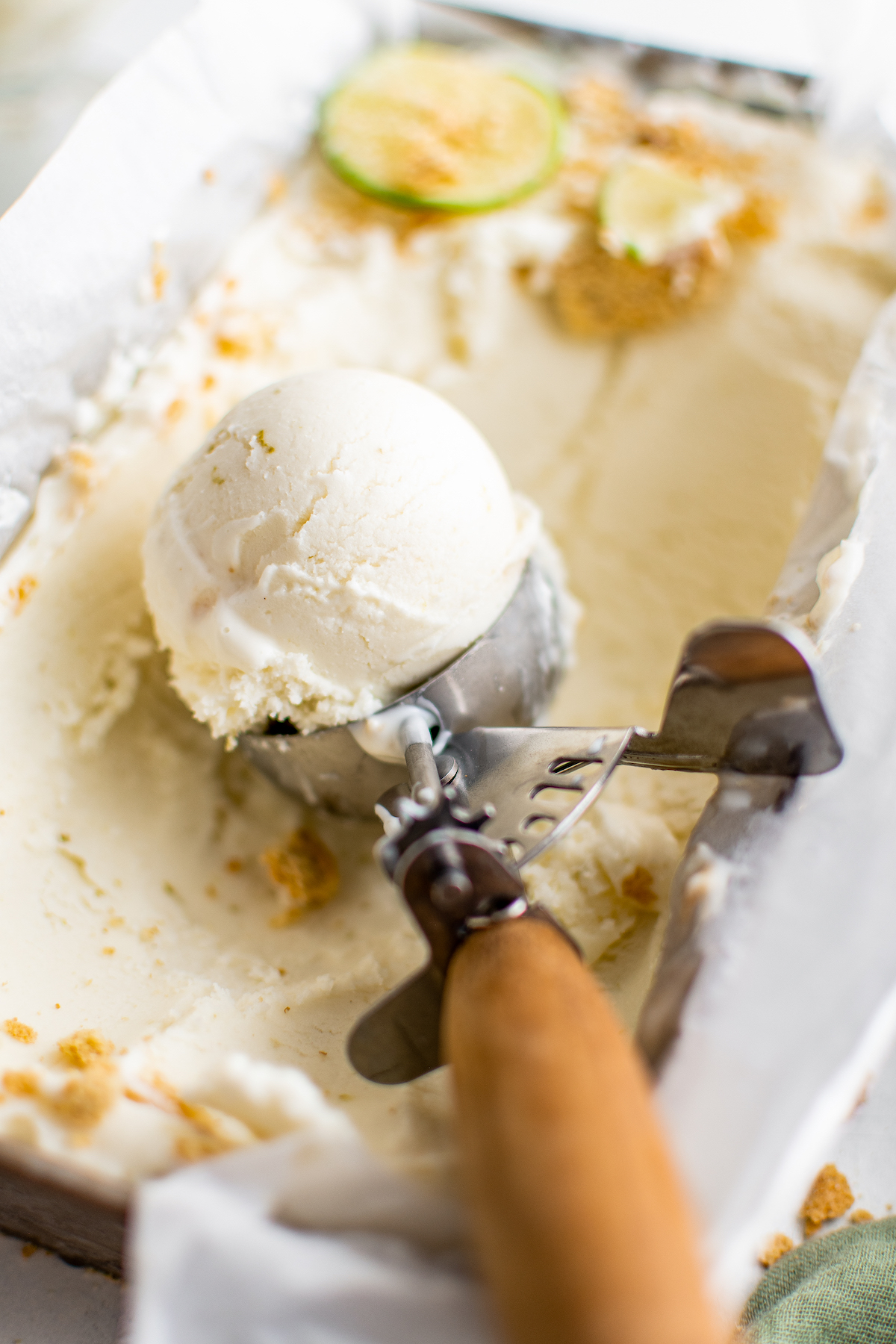 Tips and Variations
No Ice Cream Maker: While this recipe does call for an ice cream mixer, you can also make it without one. The texture may be slightly different. To do this, beat the ingredients together for several minutes, and then pour into a shallow dish. Cover and freeze, stirring thoroughly every half hour or so to keep it creamy. Once it reaches an ice-cream-like consistency, serve it up!
Avoid Greek Yogurt: Some recipes do use Greek yogurt to make frozen yogurt, but I find that regular yogurt is a little less "chalky."
White Chocolate Key Lime Pie: Add a sprinkle of white chocolate chips to the frozen yogurt, either in it while it freezes, or on top for a garnish.
Coconut Key Lime Pie: Coconut shreds are a dream here! For a really coconut-forward taste, use vegan condensed milk made with coconut, instead of traditional condensed milk.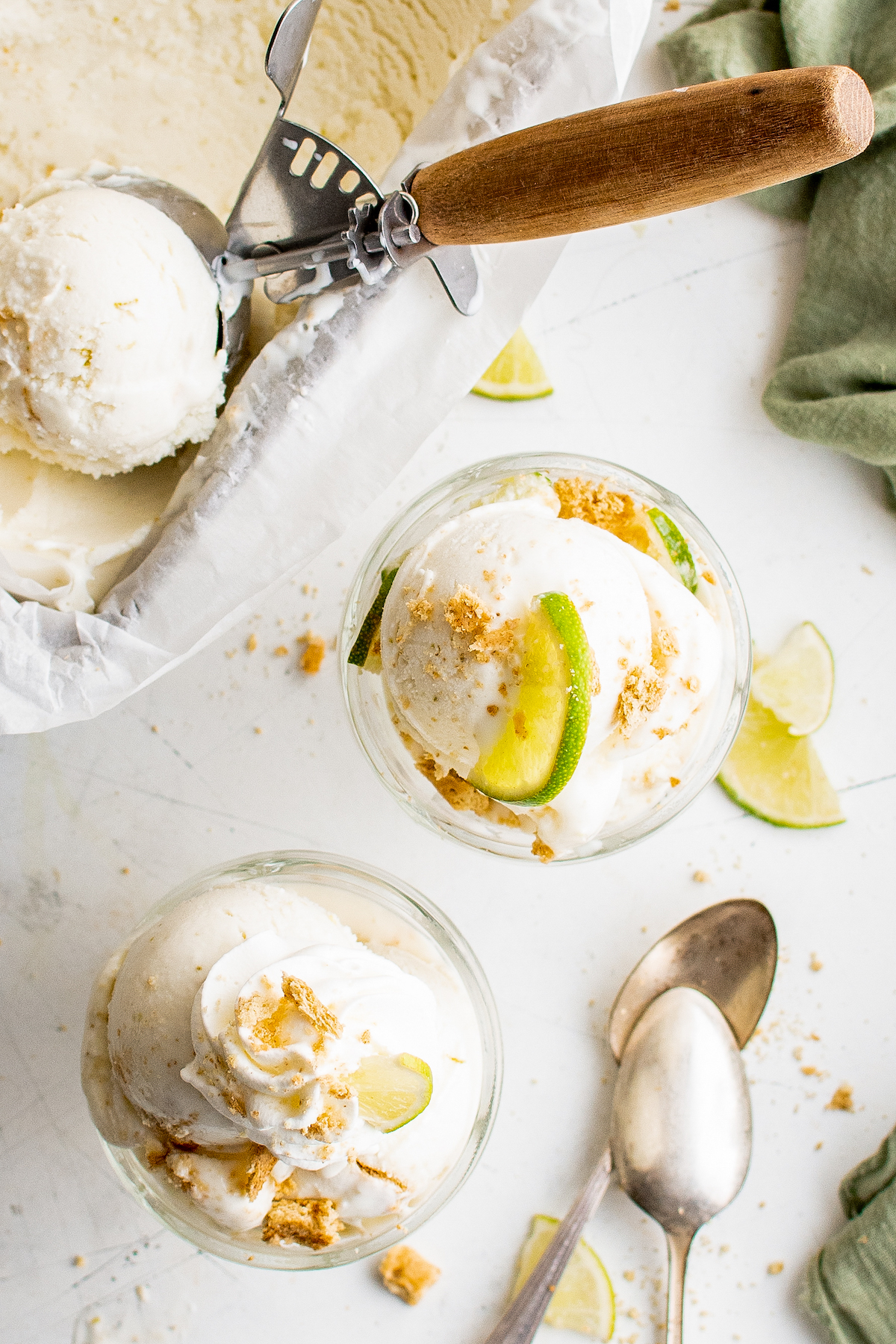 How to Store This Frozen Yogurt
Store this in your freezer, packed into a freezer-safe, airtight container. It should keep for up to 3 months.
If it is frozen too hard to scoop, just let it sit at room temperature for 5 minutes or so. 
Homemade Key Lime Pie Frozen Yogurt
This Homemade Key Lime Pie Frozen Yogurt recipe is so good and easy to make. Top the frozen yogurt with graham crackers and whipped cream to get a true frozen key lime pie flavor! Yum!
Ingredients
32

oz

plain vanilla yogurt

14

oz

can sweetened condensed milk

1

teaspoon

vanilla extract

1

cup

fresh lime juice

zest of 1 lime
Optional Add-Ins/Toppings
Graham Crackers

,

broken into small pieces

Whip Cream
Instructions
Mix all ingredients together, until well combined.

Freeze in

ice cream maker

according to manufacturers instructions. Serve as soft serve or transfer into an airtight container and freeze until solid.

Serve topped with graham cracker crumbs and whipped cream.
Notes
Ice Cream Maker: While this recipe does call for an ice cream mixer, if you incorporate the ingredients completely and then freeze in an airtight container, it will also turn into delicious frozen yogurt. The ice cream maker just helps it to be lighter in texture. Storage: Store this in your freezer, packed into a freezer-safe, airtight container. It should keep for up to 3 months.
Nutrition
Serving:
1
,
Calories:
298
kcal
,
Carbohydrates:
48
g
,
Protein:
11
g
,
Fat:
8
g
,
Saturated Fat:
5
g
,
Polyunsaturated Fat:
2
g
,
Cholesterol:
30
mg
,
Sodium:
165
mg
,
Sugar:
45
g
Categories:
More Refreshing Summer Desserts
This post may contain affiliate links. Read my disclosure policy.