February 1, 2018
Red Velvet Cream Cheese Bundt Cake
Red Velvet Cream Cheese Bundt Cake: this moist red velvet bundt cake is swirled with a sweet cream cheese filling and topped with a whipped cream cheese frosting!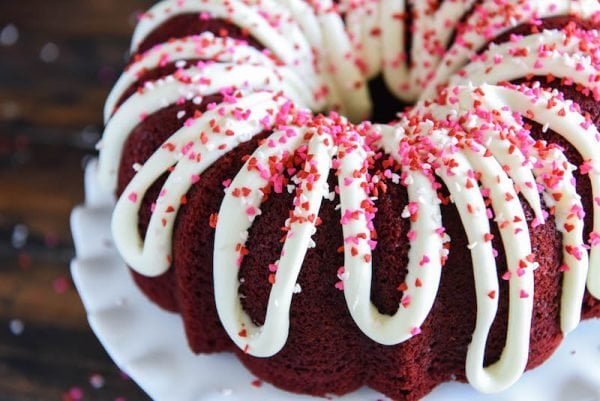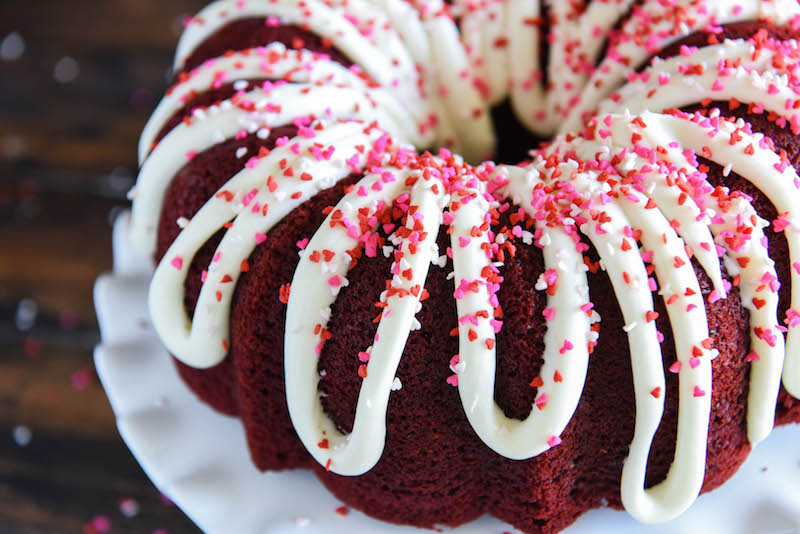 Valentine's Day is almost here and for all you red velvet fans, I thought it was about time we had a Red Velvet Cream Cheese Bundt Cake recipe! So here we are, with one gorgeous bundt.
My mother doesn't like red velvet cake. If she wasn't such a good Nana, I would probably disown her. (Just kidding Mom, please still babysit for me.)
I don't understand what she doesn't like about it. She loves chocolate and cream cheese frosting…and red velvet is just a light chocolate cake. I think it's all in her head.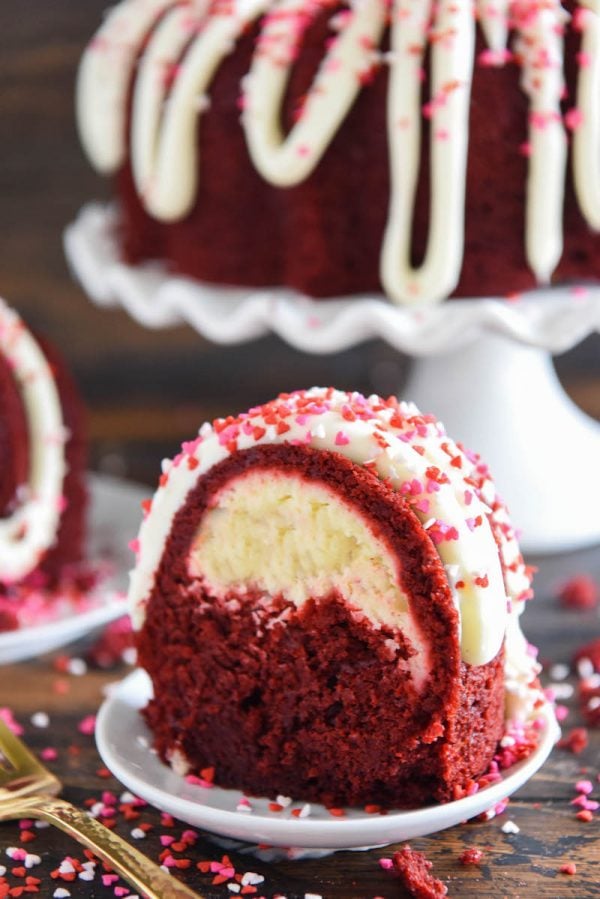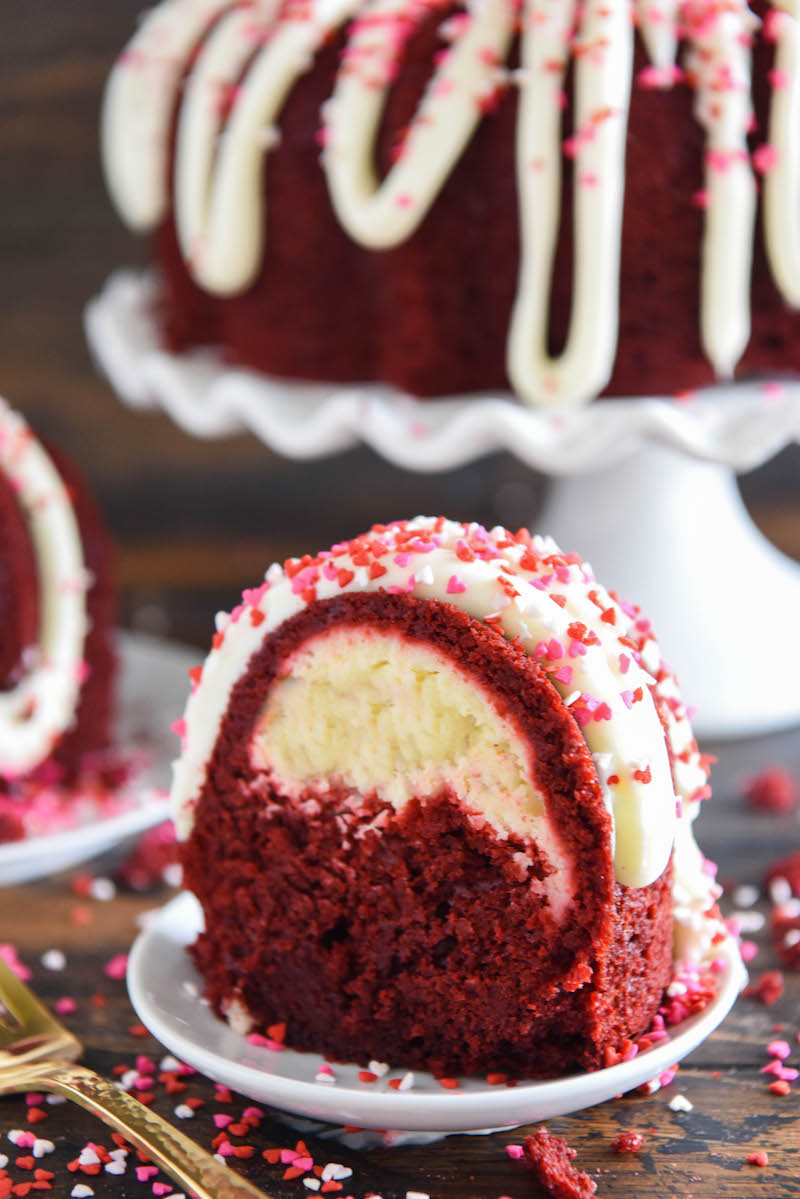 Either way, y'all know how I feel about red velvet. If you are new around here, check out a few of my past red velvet creations like…
Red Velvet Dream Cake — Red Velvet Mug Cake — Red Velvet White Chocolate Chip Cookies — Red Velvet Macarons — Red Velvet Truffles — Marbled Red Velvet Cheesecake Brownies
Yup. It's pretty obvious how I feel about EVERYTHING Red Velvet! For Valentine's Day I am planning on trying out red velvet pancakes to make for breakfast.
I think the girls would get a major kick out of red heart shaped pancakes. Bonus: I would get to eat any leftovers. 😉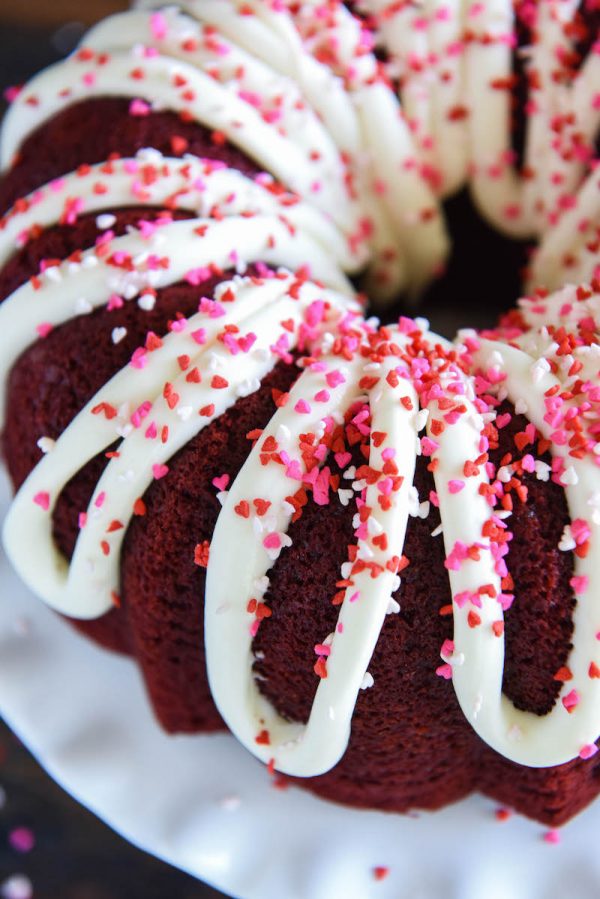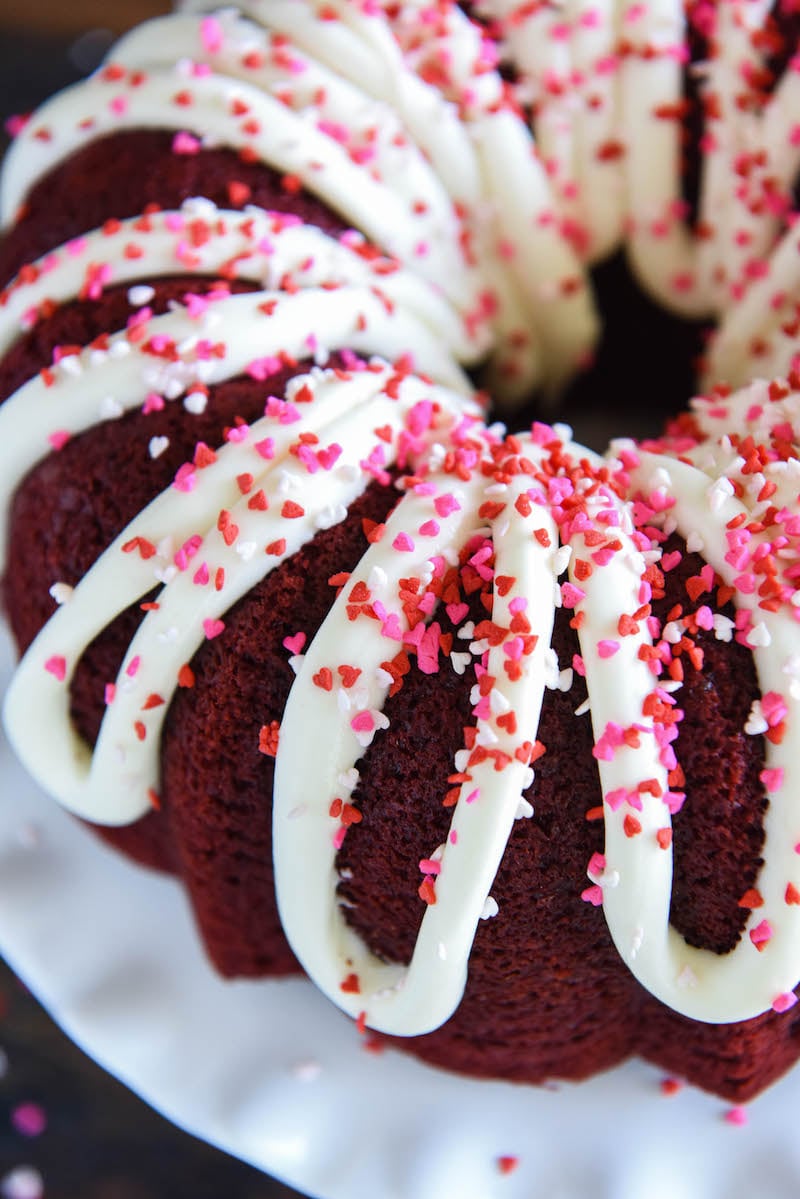 I decorated the cake for Valentine's Day, but it would also be an adorable bundt cake or July 4th – just tint the icing drizzled on top blue. Then you would have a red cake, blue icing and a white center when you cut into it!
Also, an important tip, make sure you color your cake with a very concentrated red food coloring to avoid a sour after taste. I use red gel food coloring or wilton red icing coloring (found on amazon or at walmart or michaels!).
Head on over to Dixie Crystals for the full recipe I developed for them!
RECIPE: Red Velvet Cream Cheese Bundt Cake