Red Velvet Cream Cheese Bundt Cake
Red Velvet Cream Cheese Bundt Cake: this moist red velvet bundt cake is swirled with a sweet cream cheese filling and topped with a whipped cream cheese frosting!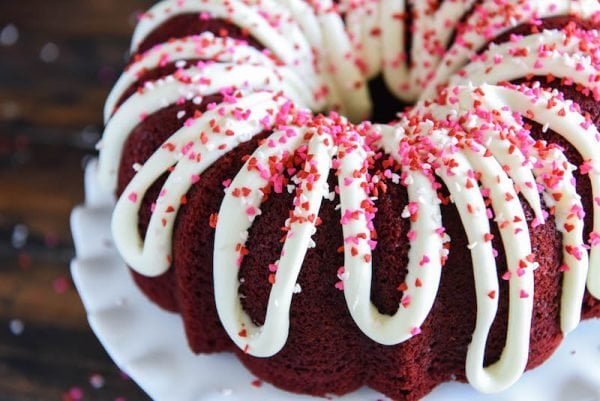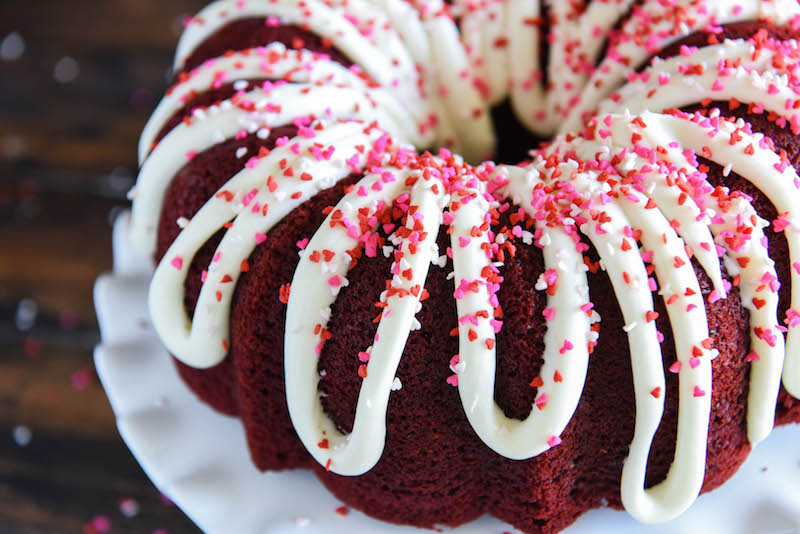 Valentine's Day is almost here and I have something special for all you red velvet fans!
I thought it was about time we had a Red Velvet Cream Cheese Bundt Cake recipe! So here we are, with one gorgeous bundt.
My mother doesn't like red velvet cake. If she wasn't such a good Nana, I would probably disown her. (Just kidding Mom, please still babysit for me.)
I don't understand what she doesn't like about it. It's one of my favorite cake flavors!
She loves chocolate and cream cheese frosting…and red velvet is just a light chocolate cake with cream cheese frosting. I think it's all in her head.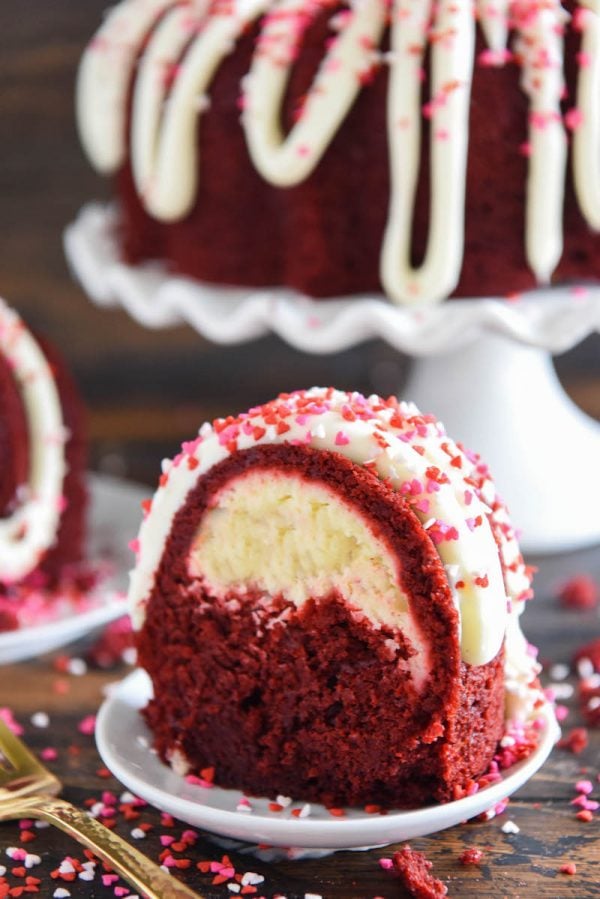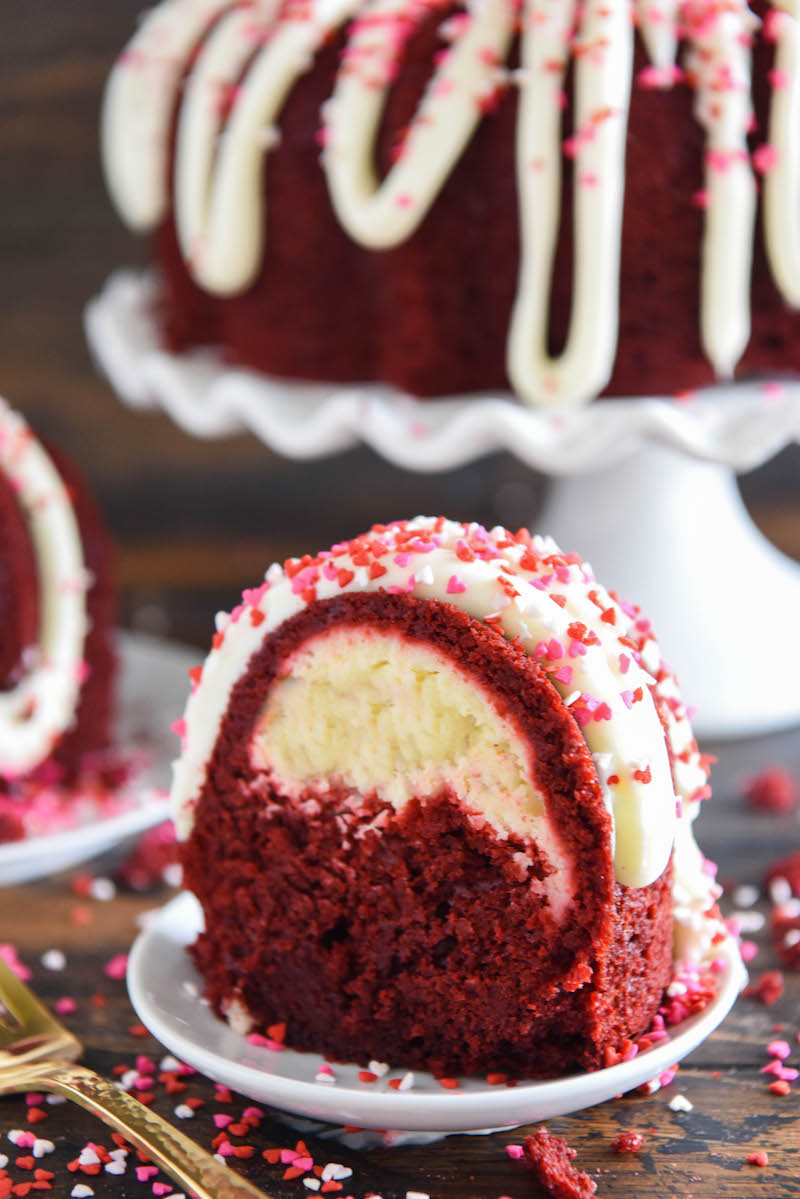 Either way, y'all know how I feel about red velvet cake. LOVE is an understatement.
If you are new around here, check out a few of my past red velvet creations like…
Red Velvet Dream Cake — Red Velvet Mug Cake — Red Velvet White Chocolate Chip Cookies — Red Velvet Macarons — Red Velvet Truffles — Marbled Red Velvet Cheesecake Brownies
Yup. It's pretty obvious how I feel about EVERYTHING Red Velvet!
For Valentine's Day I am planning on trying out red velvet pancakes for breakfast.
I think the girls would get a major kick out of red heart shaped pancakes. Bonus: I would get to eat any leftovers. 😉
Hopefully the recipe turns out good and I will be back here sharing it with all of you soon!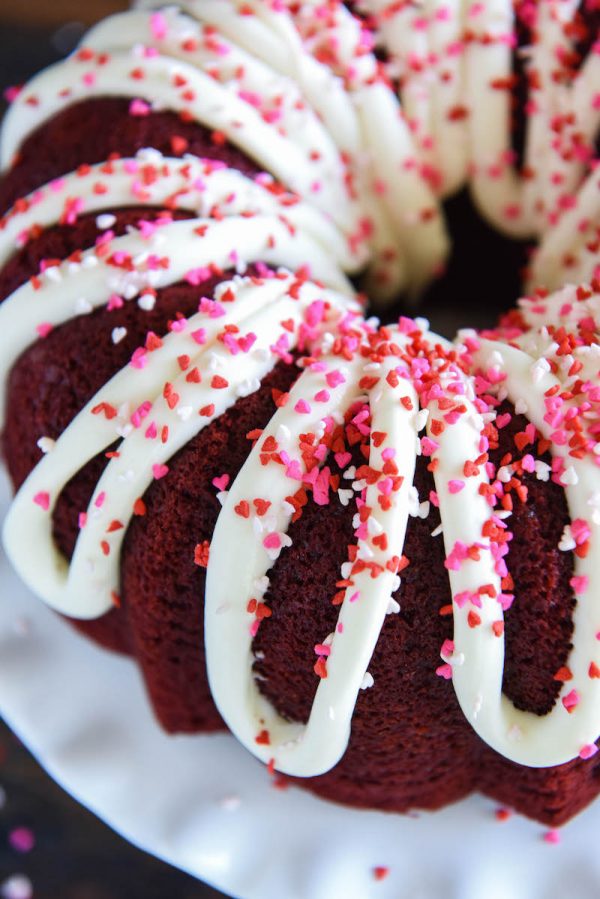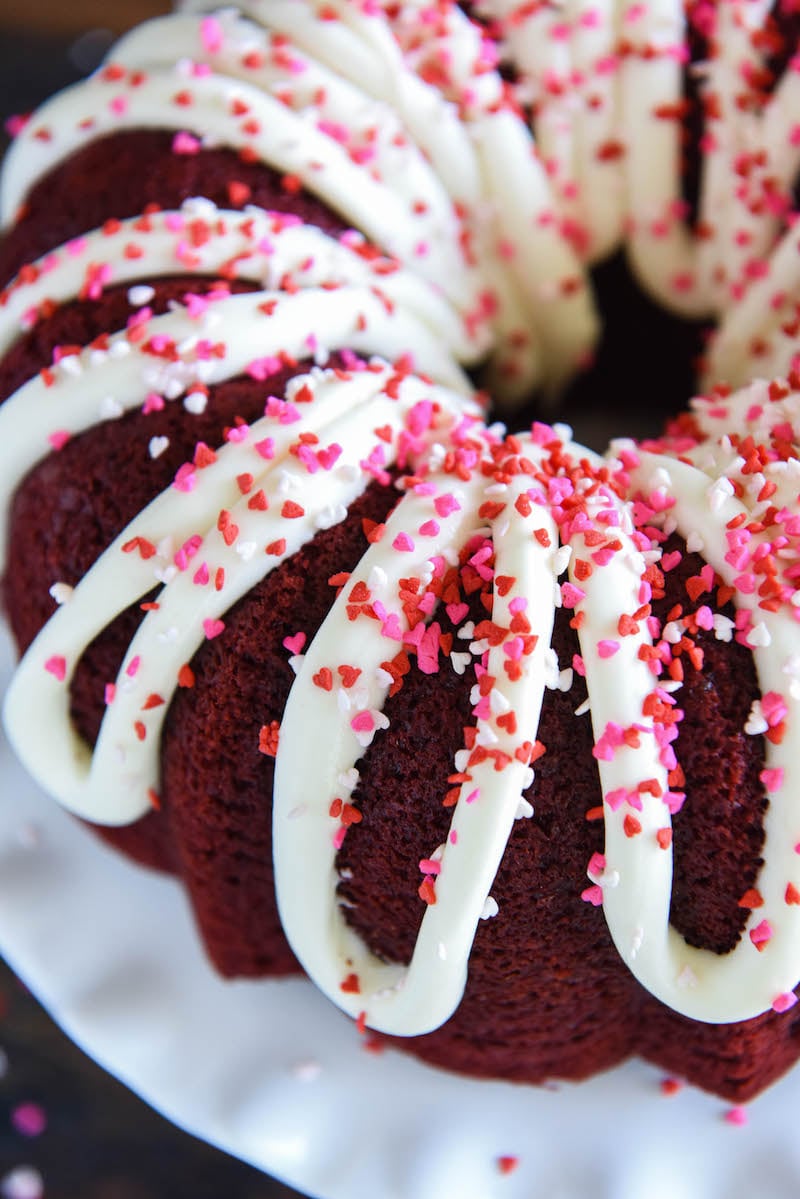 I decorated the cake for Valentine's Day, but it would also be an adorable bundt cake or July 4th!
You could tint the icing drizzled on top blue. Then you would have a red cake, blue icing and a white center when you cut into it!
And you could top it with sparklers for extra pizazz like I did these Red, White & Blue Sparkler Cupcakes.
Also, an important tip, make sure you color your cake with a very concentrated red food coloring to avoid a sour after taste.
I use red gel food coloring or wilton red icing coloring (found on amazon or at walmart or michaels!).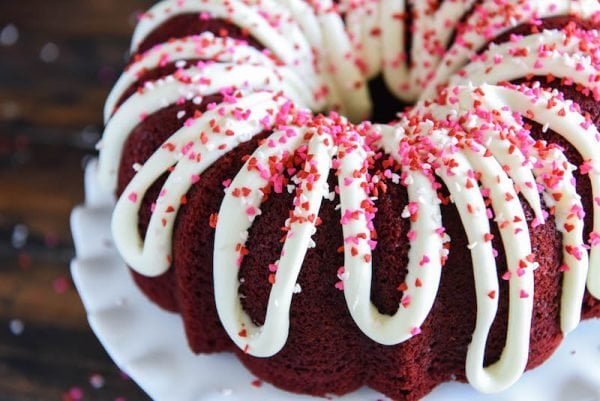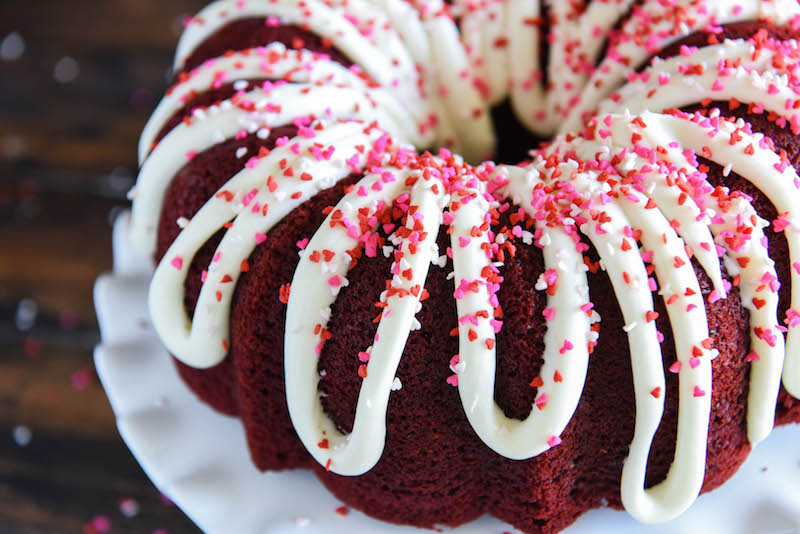 Head on over to Dixie Crystals for the full recipe I developed for them!
Similar recipes I think you will love: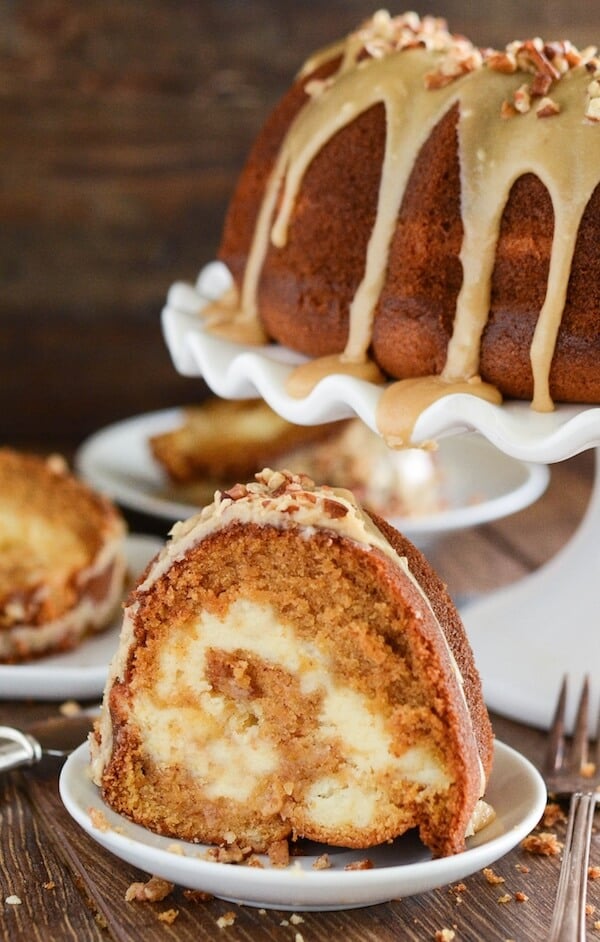 Sweet Potato Cream Cheese Bundt Cake