If you love red velvet desserts as much as I do, you should also try these Red Velvet Macarons and my Red Velvet White Chocolate Chip Cookies!
Last week Beryl was breathing down Jacksonville's neck…and the locals were FREAKING out. If you turned on the news it was all day coverage of the storms increasing wind speeds and proximity to the coast. I have made it through many a hurricane and tropical storm and while I wasn't looking forward to loosing power, I knew unless some freaky thing happened, Jorge and I would make it out just fine.
But then I got a call from my Mom and she managed to get my feathers a little ruffled. She reminded me of tropical storms in Houston that had ended badly for some…and how we lost power for days…and had to shower in complete darkness. After our phone call, the news started reporting it was almost a full blown hurricane and only 40 miles off the coast. Jorge eventually caved and told me it was time to go to Walmart and buy some Chef Boyardee ::shudder:: and batteries, just in case. Then the skies darkened, the rain began pouring down, and the wind started howling around the house…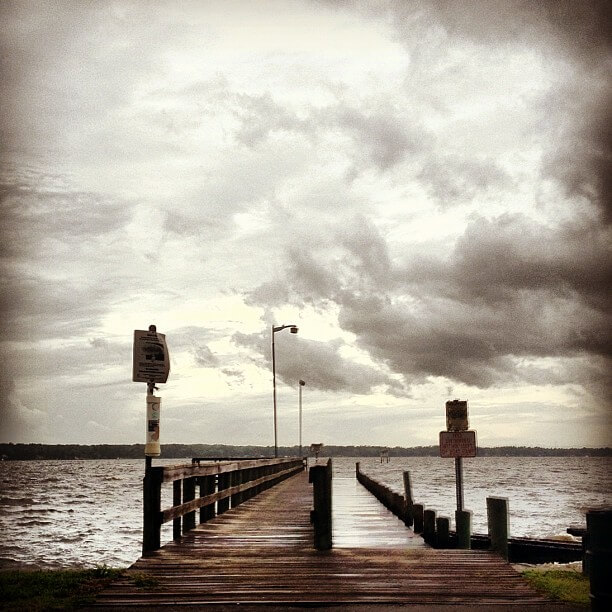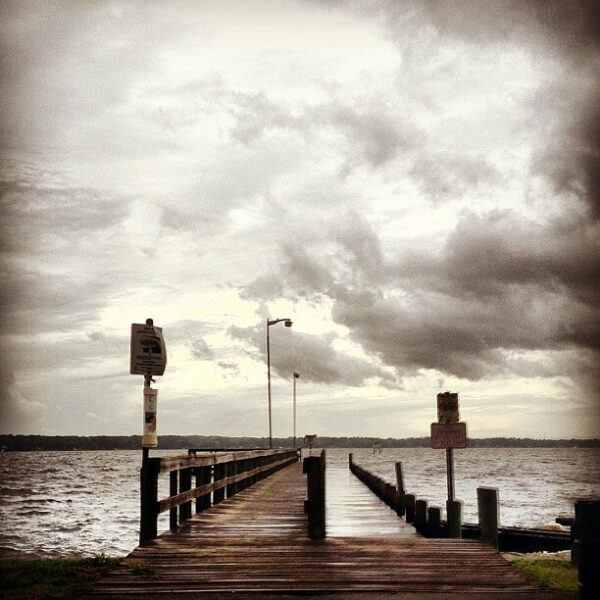 And I fell asleep on the couch watching The Client List –judge away, I seriously just can't stop watching. I woke up the next morning to a few leaves blown around the yard and people posting pictures of their lawn chairs being blown over on Facebook. We didn't loose power, we had zero damage and I slept through the whole danged thing.
After such a "horrifying" ordeal, I just had to ease our souls with cookies. ;-) I had little to nothing left in the fridge (don't want to do a big shopping trip before possibly losing power for days!), but I did find a box of red velvet cake mix in the dark corners of my pantry. Thus the crinkle cookies were destined to be. I am sure these are the traditional We Survived a Tropical Storm Feast! Well, actually we had Chicken & Waffles from Metro Diner for breakfast…but these were the perfect post storm lunch!
These showstopping Red Velvet Crinkle Cookies from boxed cake mix will quickly become one of your favorite cookies. They literally take 5 minutes to put together, and they're decadently chewy and soft.
Ingredients
6

tablespoons

butter

,

melted and cooled

2

large eggs

18.25

oz

box red velvet cake mix

½

cup

powdered sugar
Instructions
Preheat oven to 375°F and line two cookie sheets with a silicon mat or parchment paper. Place powdered sugar in a shallow bowl and set aside.

In a large bowl, combine butter, eggs and red velvet cake mix until there are no large lumps left.

Roll dough into 1 inch balls (about 1 tablespoon worth of dough) and coat in powdered sugar. Place on cookie sheets, leaving about 2 inches for spreading.

Bake for 8-10 minutes, or until the tops have cracked and the tops look set (the centers will still be gooey). Let sit for 5 minutes and then transfer to a cooling rack.

Serve warm (over Bluebell vanilla ice cream!) or store in an airtight container for up to 5 days.
Nutrition
Serving:
2
cookies
,
Calories:
301
kcal
,
Carbohydrates:
25
g
,
Protein:
4
g
,
Fat:
21
g
,
Saturated Fat:
13
g
,
Polyunsaturated Fat:
7
g
,
Cholesterol:
111
mg
,
Sodium:
245
mg
,
Sugar:
19
g
Categories:
This post may contain affiliate links. Read my disclosure policy.