ANDES MINT COOKIES: soft dark chocolate cookies are frosted with mint buttercream frosting and topped with Andes Mints to create the best mint cookie, ever!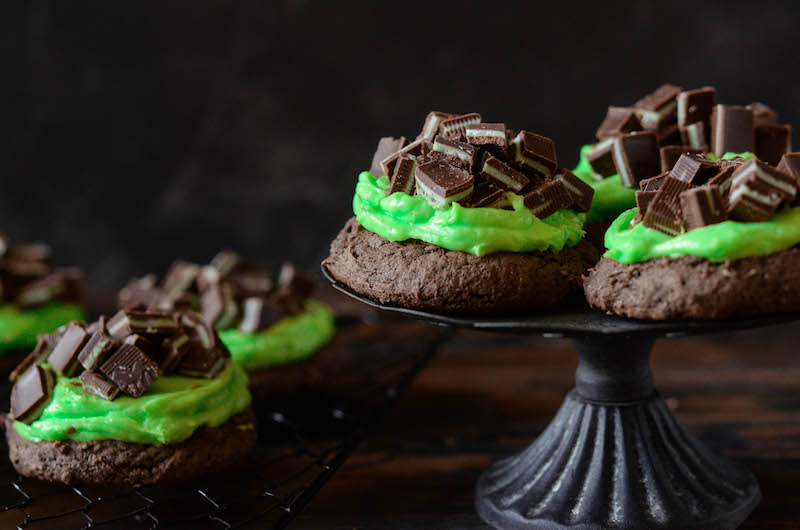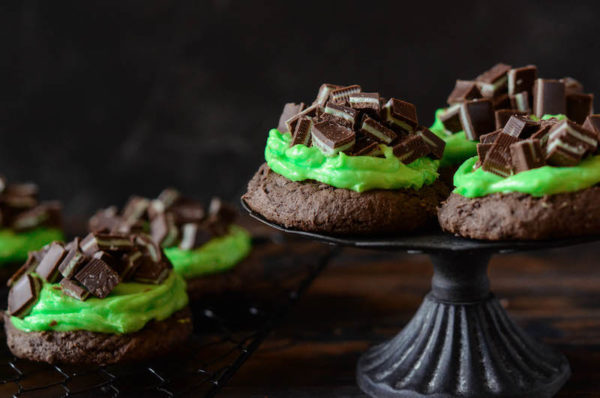 Look at how big these gorgeously green Andes Mint Cookies are! I have been in love with everything chocolate and mint lately, it's just so refreshing.
While I am on the all Fall, all the time train…it's still almost 100 degrees out here in Florida. So cooling mint desserts are more than welcome.
All my mint lovers, don't miss the Ultimate Mint Brownies I made last week!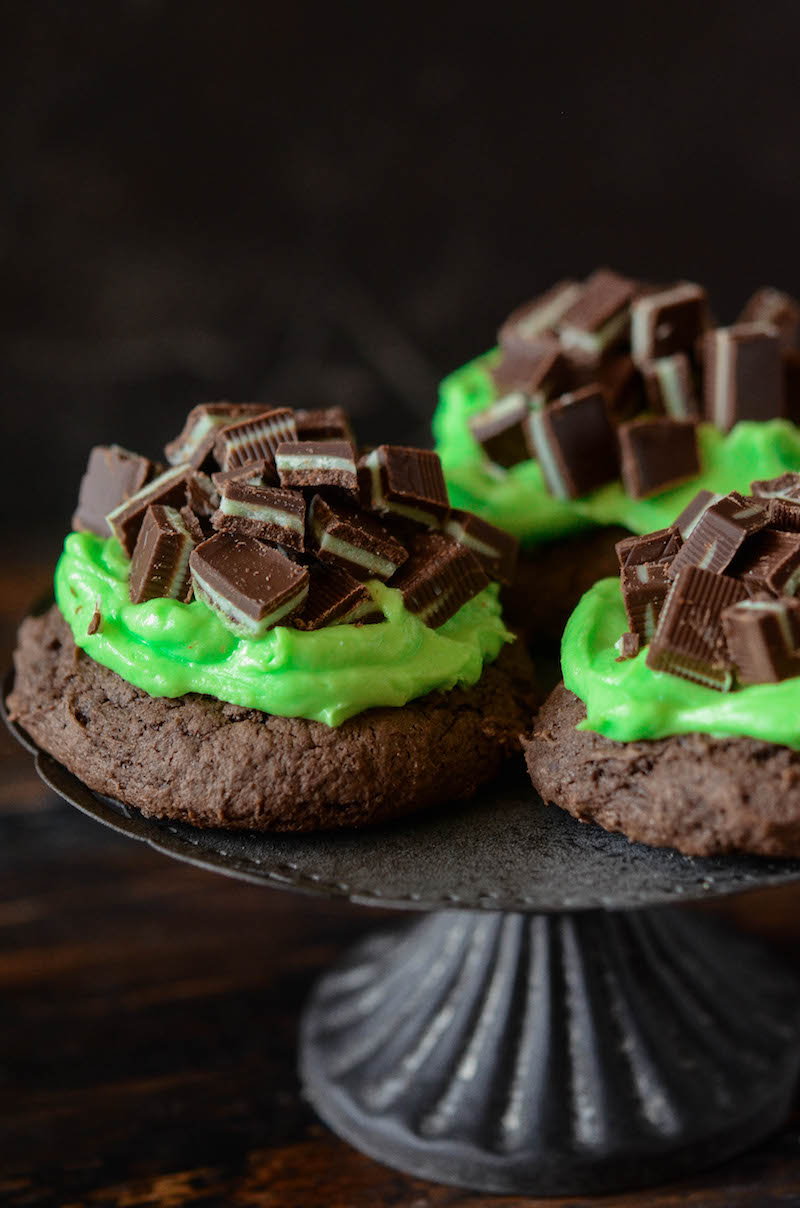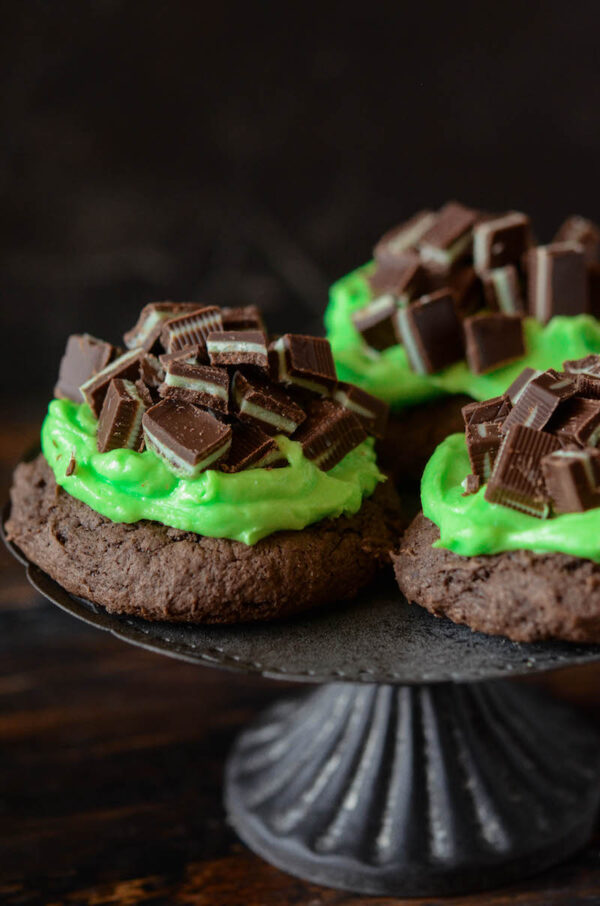 The girls were massive fans of these cookies. I think it was because of the mint green buttercream frosting.
They take after their Nana with their LOVE for frosting. Those girls would seriously rather have a bowl of frosting instead of a cupcake!
Lyla ate the cookies in layers, first the andes mints, then the frosting and finally the cookie. I, of course, just ate them as quickly as I could. ;-)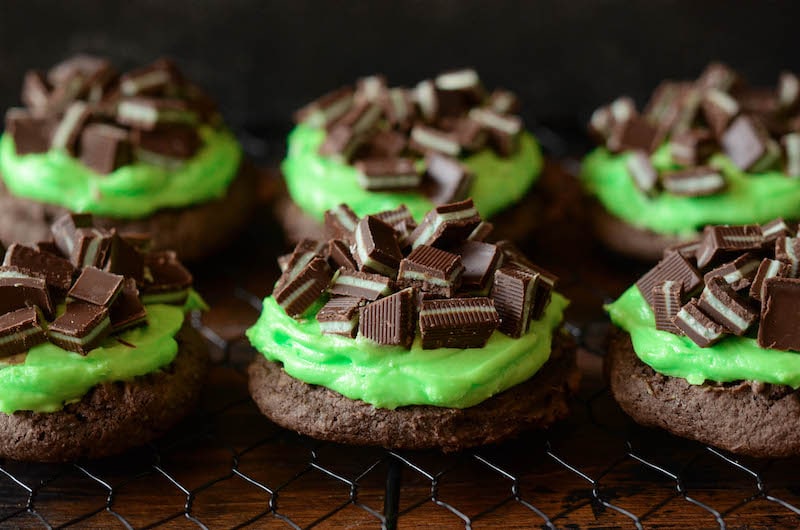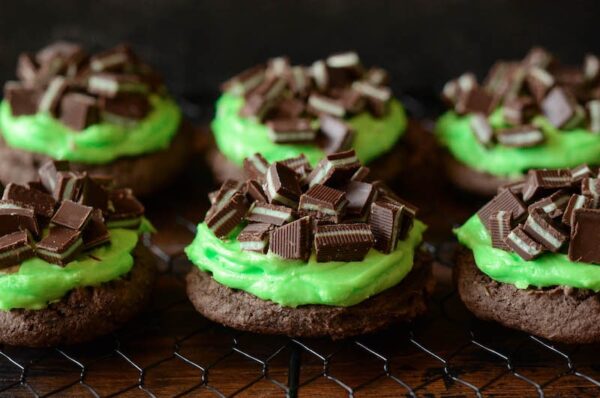 I started with a quick dark chocolate cookie base that makes a soft tender cookie. They are great on their own, but then I whipped up a batch of mint buttercream.
If you aren't a fan of a ton of mint, you can skip the mint extract in the buttercream. Then, the only mint in the cookies would come from the chopped andes mints on top.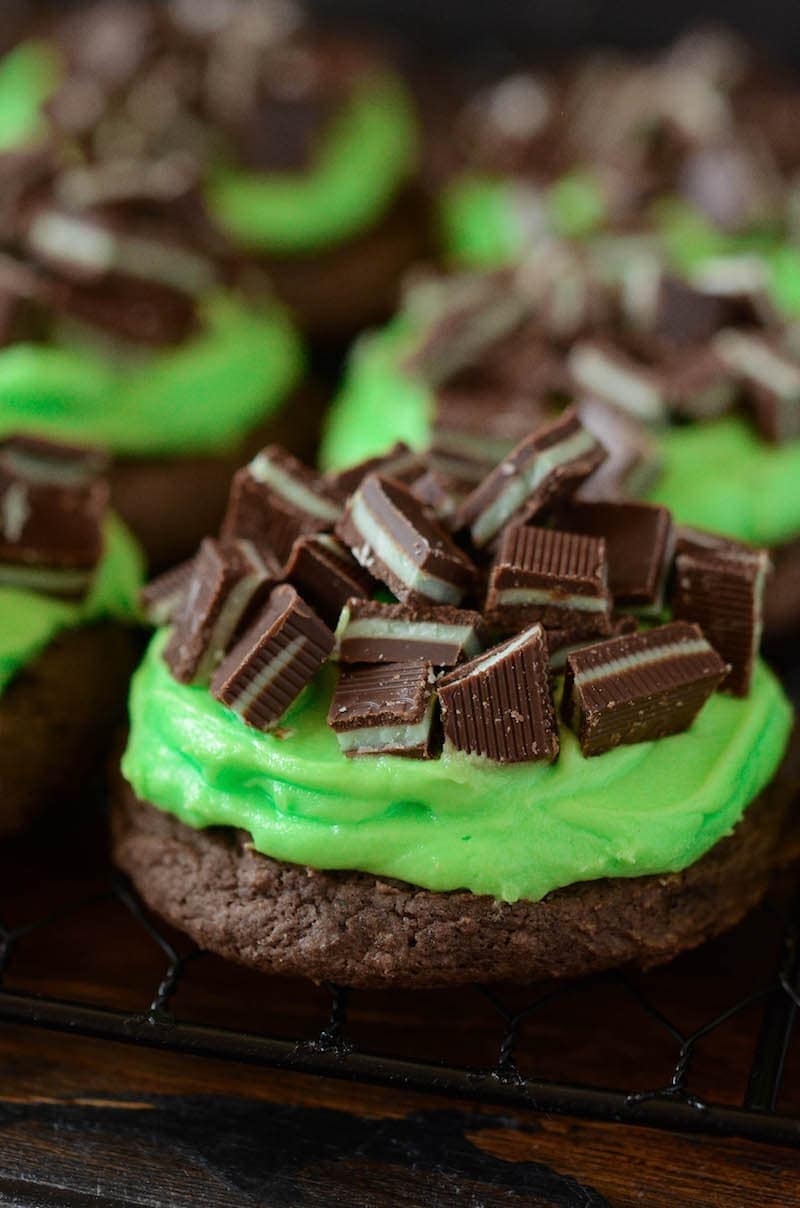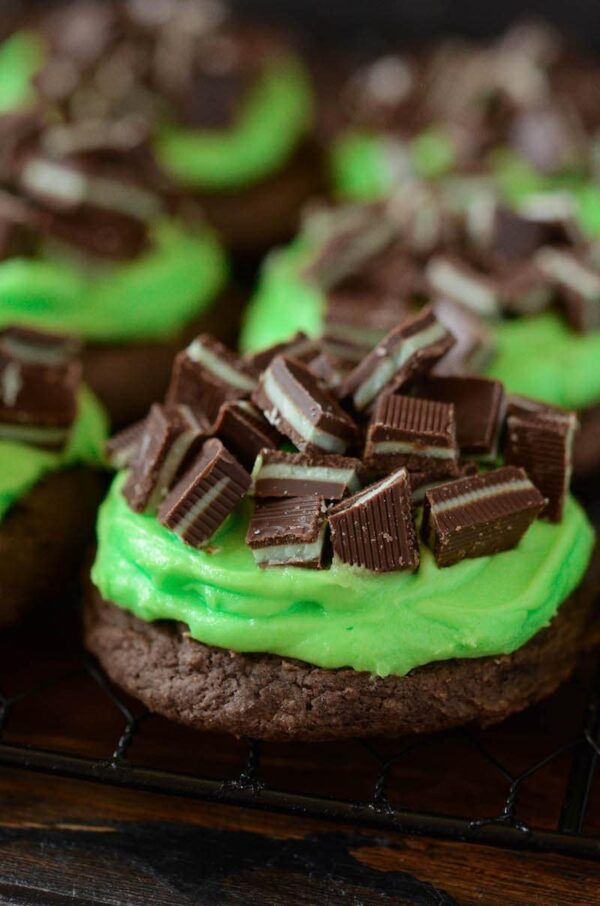 But, personally, I think the little extra mint in the buttercream brings it all together into one cohesive delicious bite!
These Andes Mint Cookies store great in an airtight container for up to 3 days. You can also store them in the fridge for longer, 7 days max, if needed. They are best fresh though!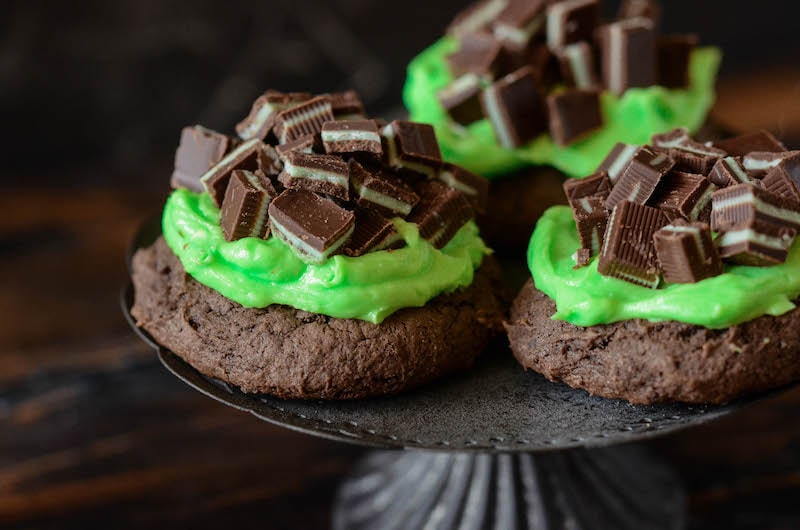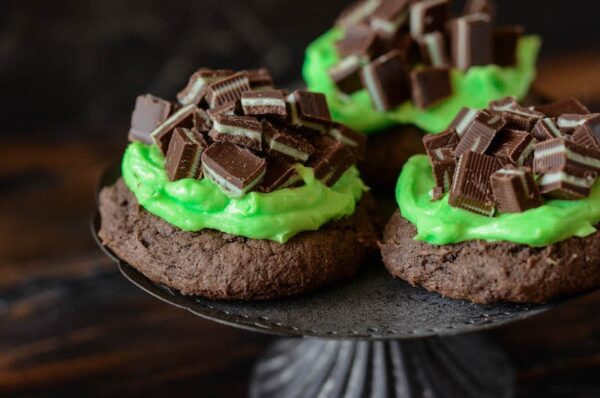 Head on over to Dixie Crystals for the recipe, for these Andes Mint Cookies, that I developed for them!
RECIPE: Andes Mint Cookies
This post may contain affiliate links. Read my disclosure policy.