These extra chewy Butterscotch Blondies with a crackly top are made with browned butter for an added depth of flavor and are loaded with butterscotch chips.
Blondies are one of my favorite desserts, especially when they are made with brown butter.
If you go ahead and also add a handful of butterscotch chips, I may just eat the entire pan!
The brown sugar blondies, with the hint of nuttiness from the browned butter and hidden bites of butterscotch combine so well.
The flavor of these Butterscotch Blondies is perfectly balanced and each bite is extra chewy.
I dare you to make them and try to just eat one!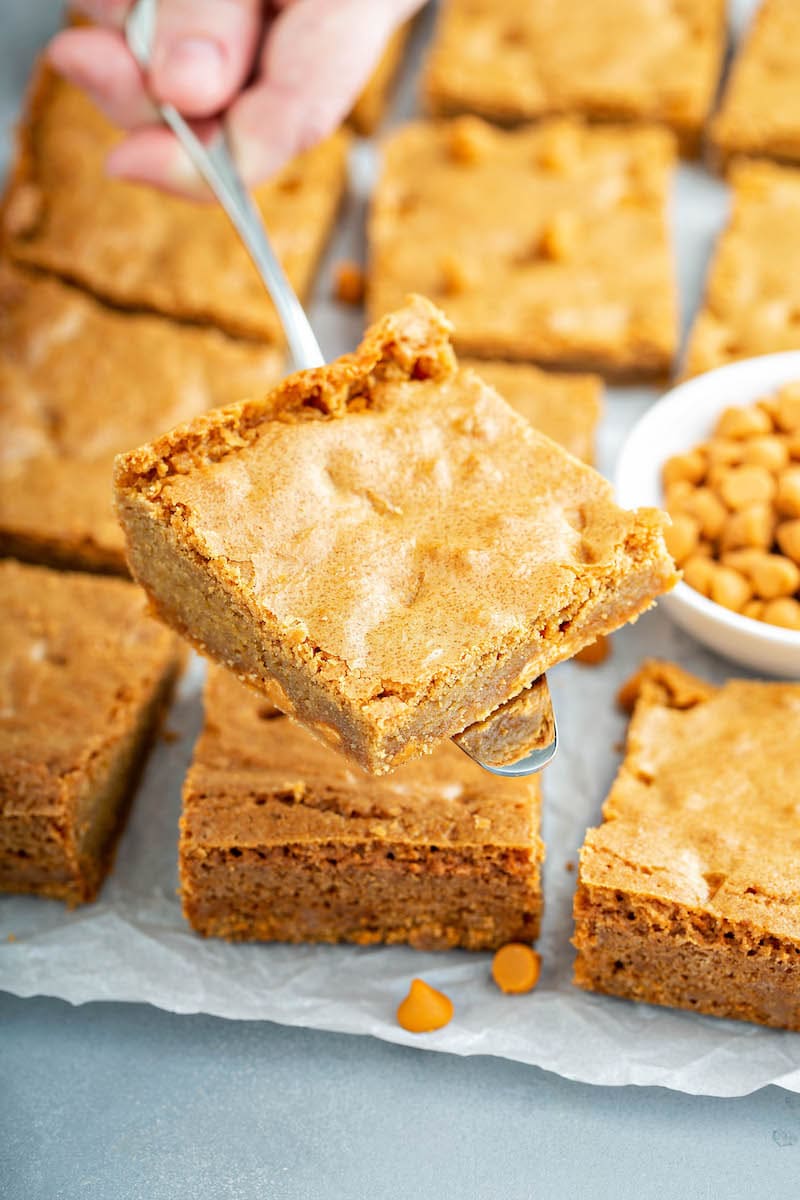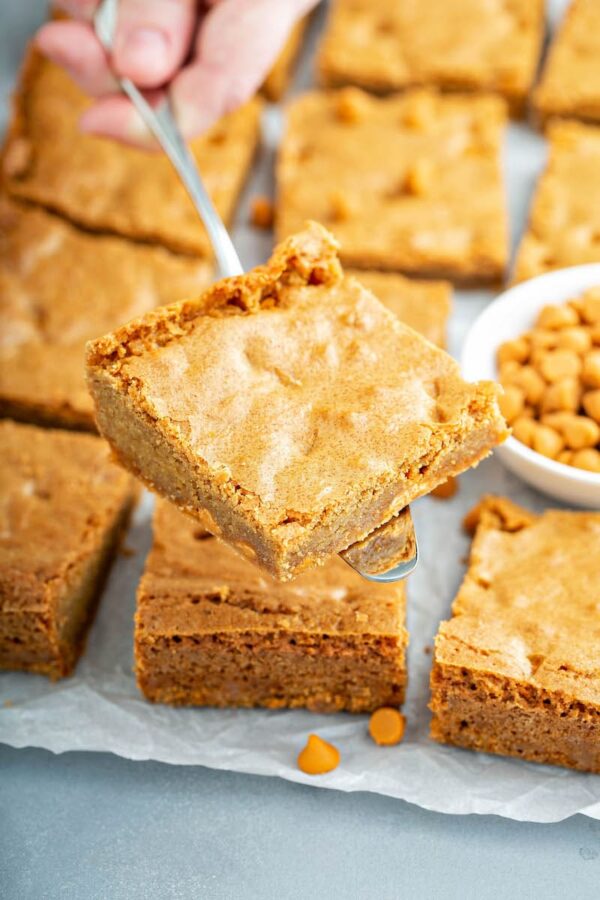 Brown Butter
If I am making blondies, you can always expect me to start with some gorgeously browned butter.
Brown butter adds a depth of flavor with an almost nutty quality to an otherwise nut free dessert.
And while you might be thinking, oh I don't like nuts, browned butter also doesn't really taste like a nut either.
Confused? Me too. It's hard to describe, but I promise you it makes a world of difference.
And the best part? It's not an expensive ingredient you have to buy, you make it yourself in minutes with regular butter!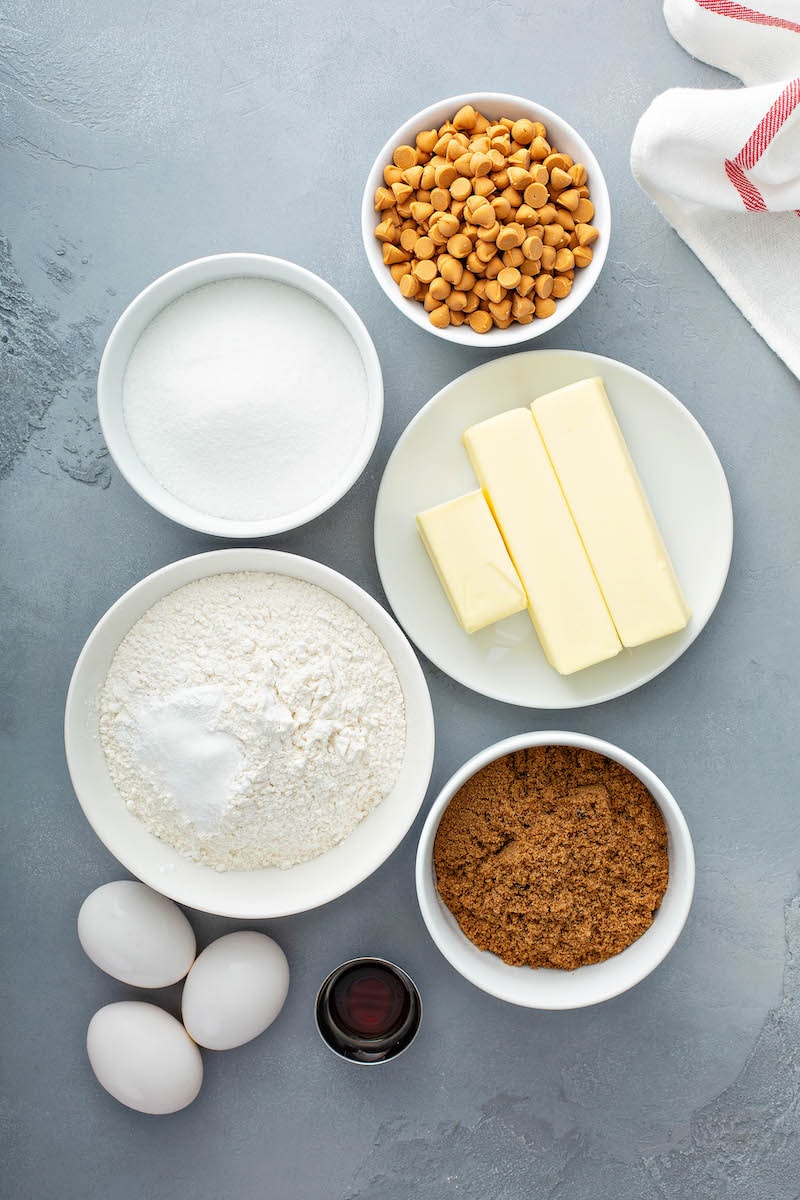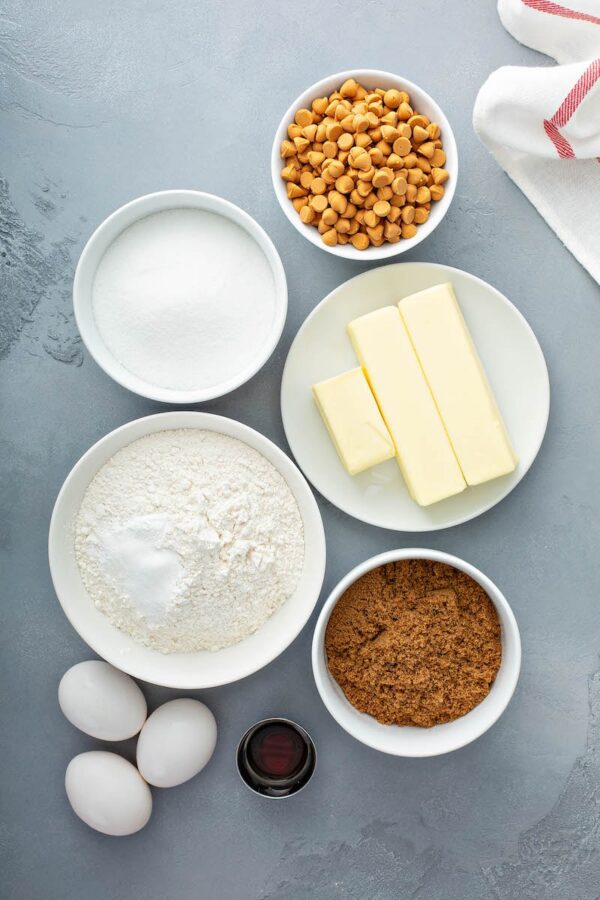 Butterscotch Blondies Ingredients
There are a few other important ingredients for these blondies.
First, brown sugar. It helps to add to the overall butterscotch flavor with the molasses.
I use a light brown sugar, but you can also use dark brown sugar for a deeper final flavor.
And butterscotch chips — a must for butterscotch blondies!
You will find these in the baking aisle next to the chocolate chips.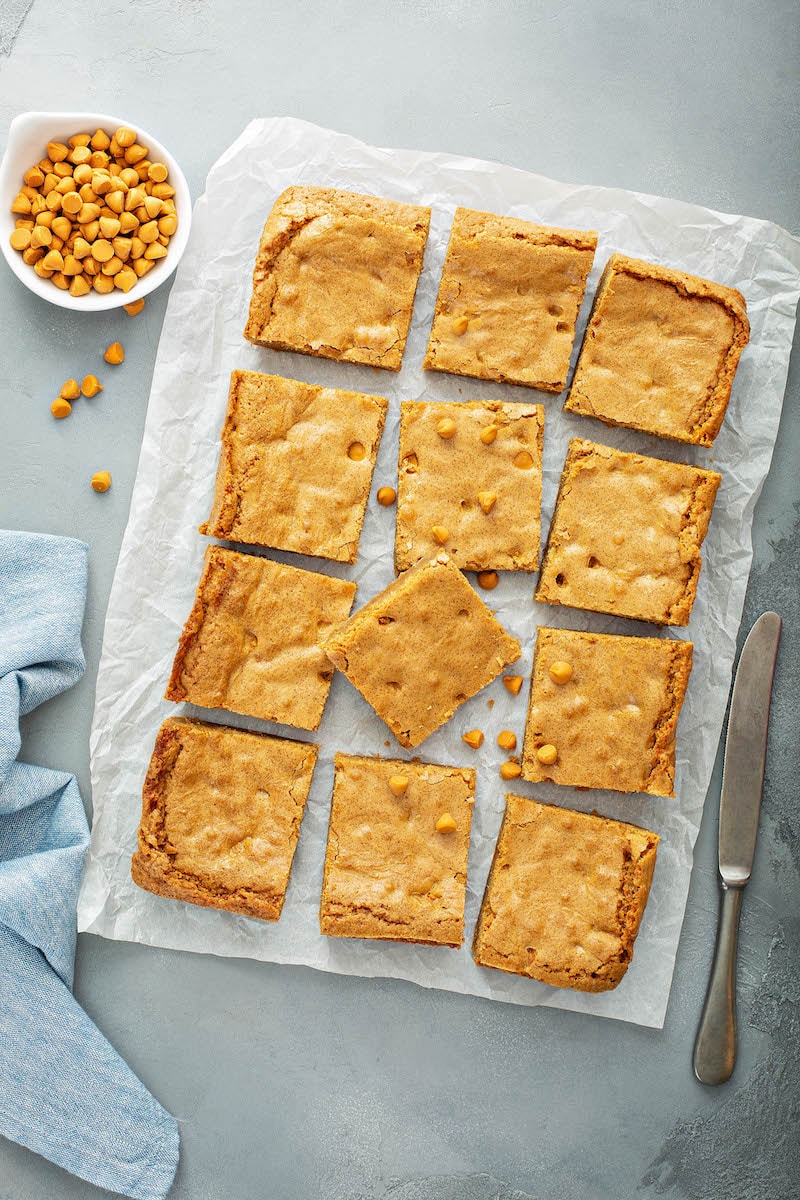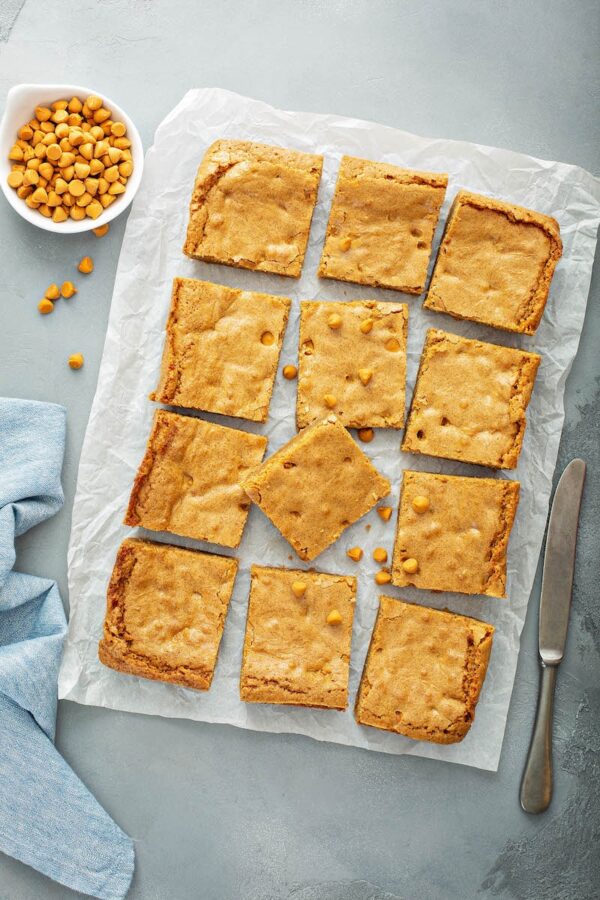 Make these a few days ahead!
You can absolutely make these butterscotch blondies a few days ahead of an event.
Here are a couple tips on keeping them fresh and chewy:
First, an airtight container is most important. A glass dish with a lid or an extra large ziplock bag work great.
To keep them moist, add a slice of bread. And replace the slice of bread every couple of days.
The blondies will use the moisture from the bread and the bread will become stale, but the blondies will stay moist.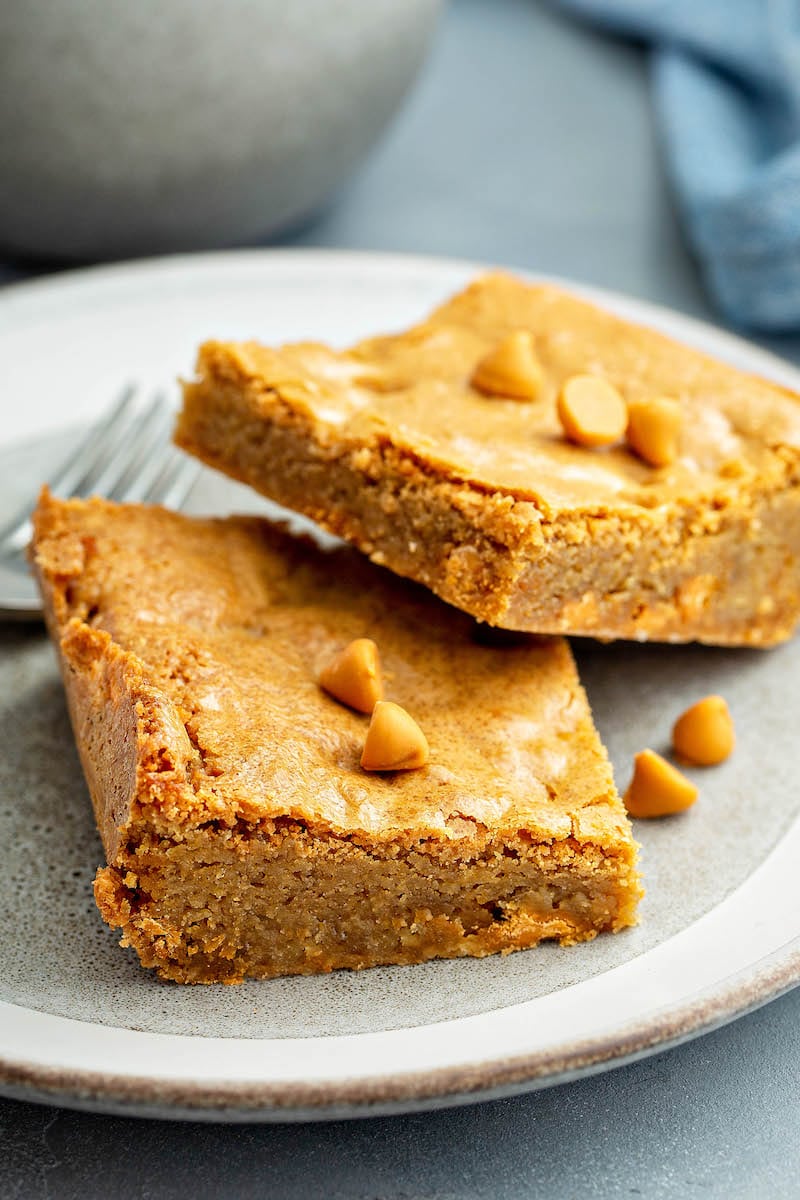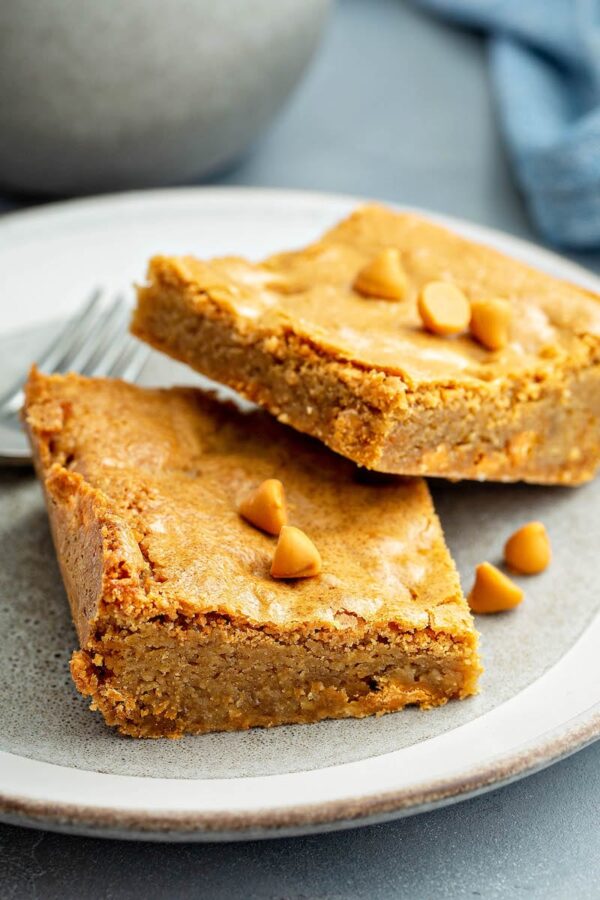 The one warning I will give you, make sure you do not over bake these Butterscotch Blondies.
If you do, they will be very dry. Imagine over cooked brownies — these do the same thing.
So make sure and keep an eye on them and check them as soon as you think they are ready!
Head on over to Dixie Crystals for the full recipe I developed for them!
RECIPE: Butterscotch Blondies
This post may contain affiliate links. Read my disclosure policy.