Coconut Blondies: these blondies are extra chewy with a gorgeous crackly top and loaded with coconut and browned butter for a delicious added depth of flavor!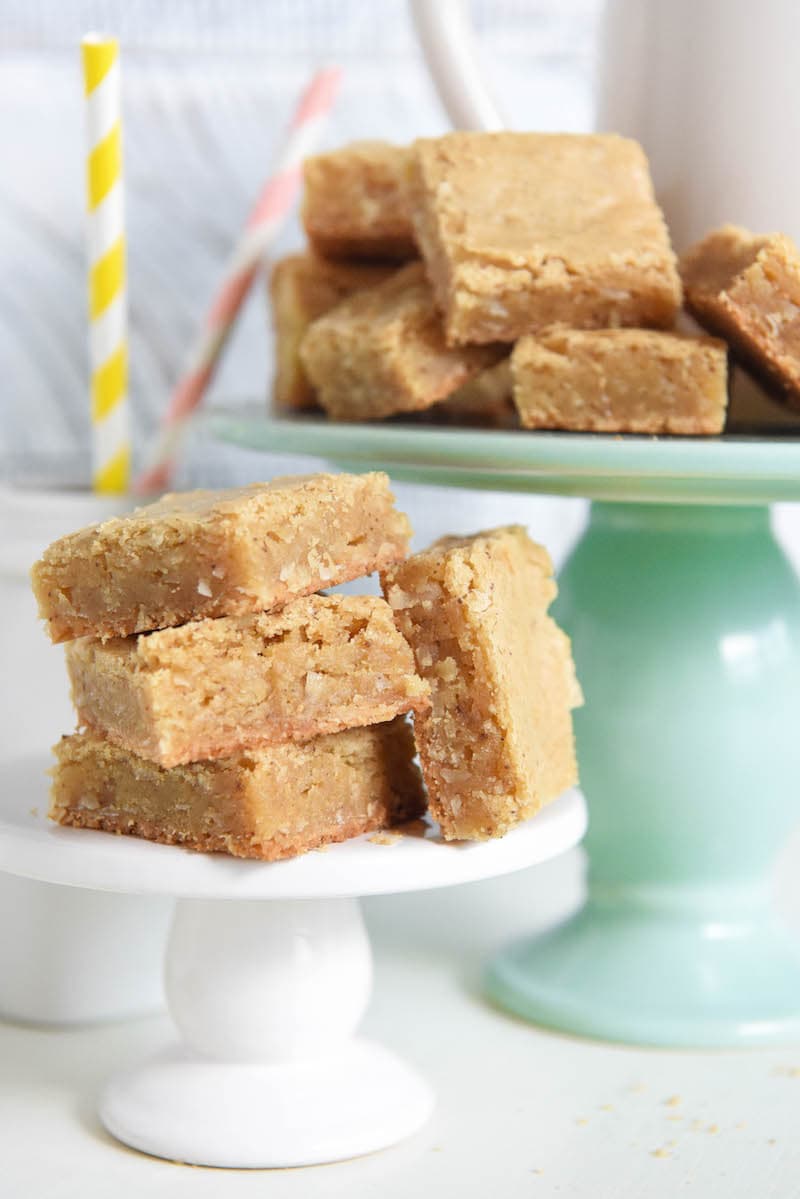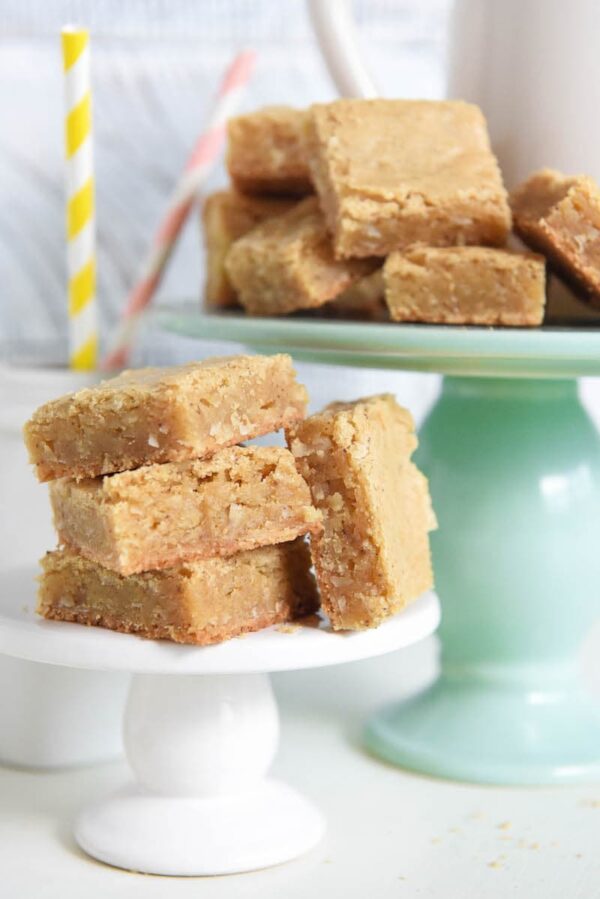 Three of my favorite things are combined into this one dessert: Coconut, Blondies and Browned Butter.
The coconut is a given, y'all know how I feel about coconut. Any dessert with coconut is instantly better in my book.
There are not many blondie recipes on my site even though I love them. Honestly, I don't have a good reason why.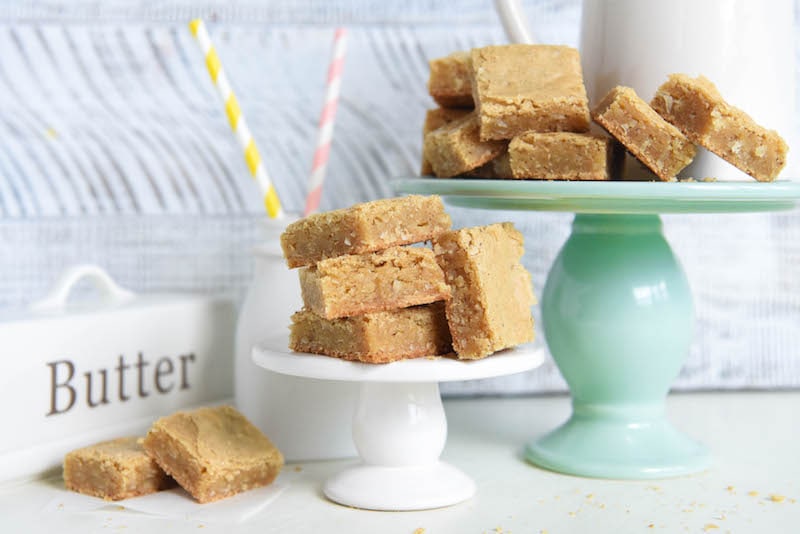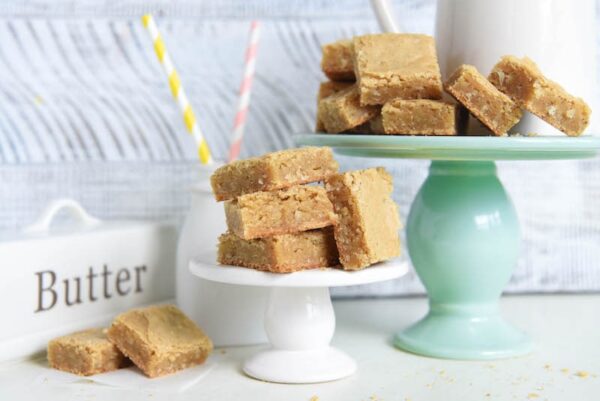 I think it's mainly because when I make blondies, they are always super simple and classic.
I will add m&ms or walnuts, but otherwise I usually don't go wild.
The only addition I ALWAYS make to blondies is starting with browned butter.
In my humble opinion, browned butter in desserts is true liquid gold.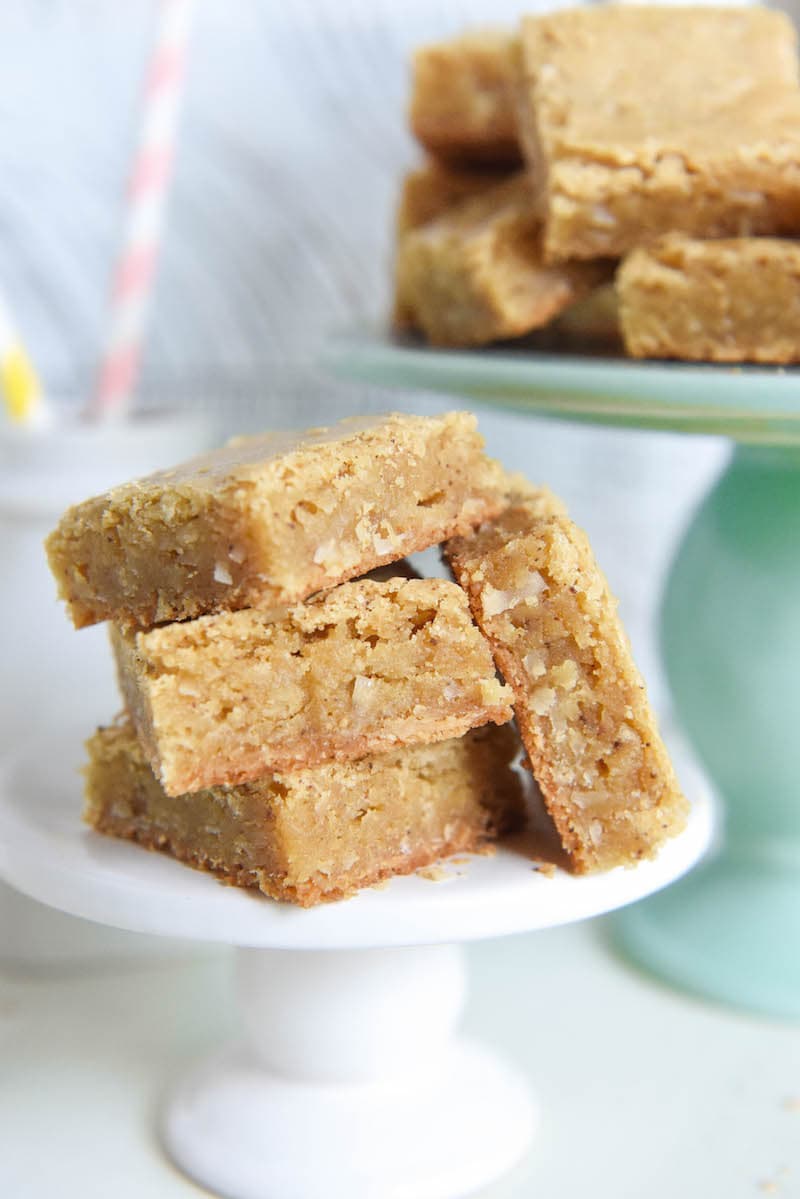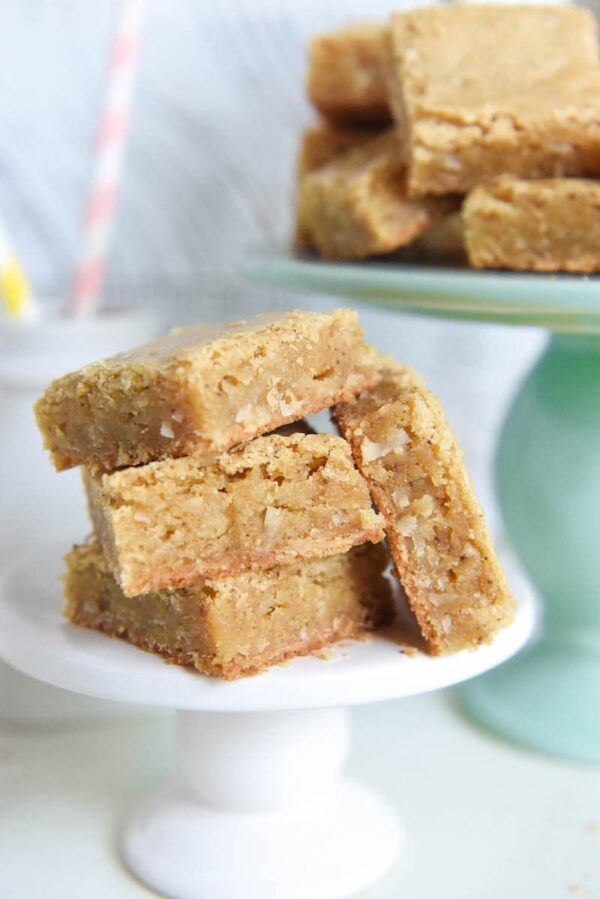 It adds a depth of flavor, an almost nutty quality to an otherwise nut free dessert.
And while you might be thinking, oh I don't like nuts, browned butter also doesn't really taste like a nut either.
Confused? Me too. It's hard to describe, but I promise you it makes a world of difference.
And the best part? It's not an expensive ingredient you have to buy, you make it yourself in minutes with regular butter!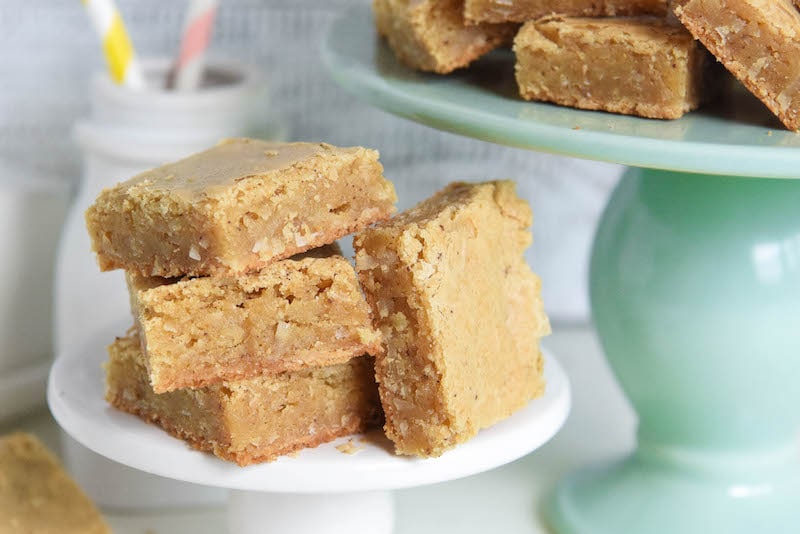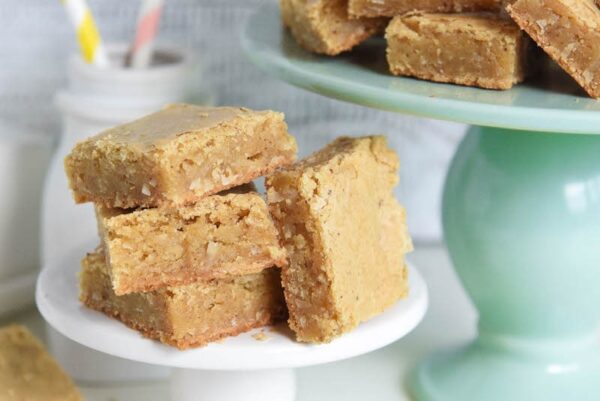 This recipe is a wonderful base recipe you can use and add any flavors you like to it.
You can skip the coconut extract and added shredded coconut — and then you have my favorite classic browned butter blondies.
Or, you can add any other dried fruits, nuts or candies to them for a fun twist.
This recipe is ALWAYS an instant hit with friends and family and it is very easy to make.
I just know you are going to love it and make it again and again and again.
Head on over to Dixie Crystals for the full recipe I developed just for them!
RECIPE: Coconut Blondies
This post may contain affiliate links. Read my disclosure policy.