Chunky Monkey Cookies: soft peanut butter and banana cookies are loaded with chocolate chips and pretzel pieces to create the best sweet and salty cookies ever!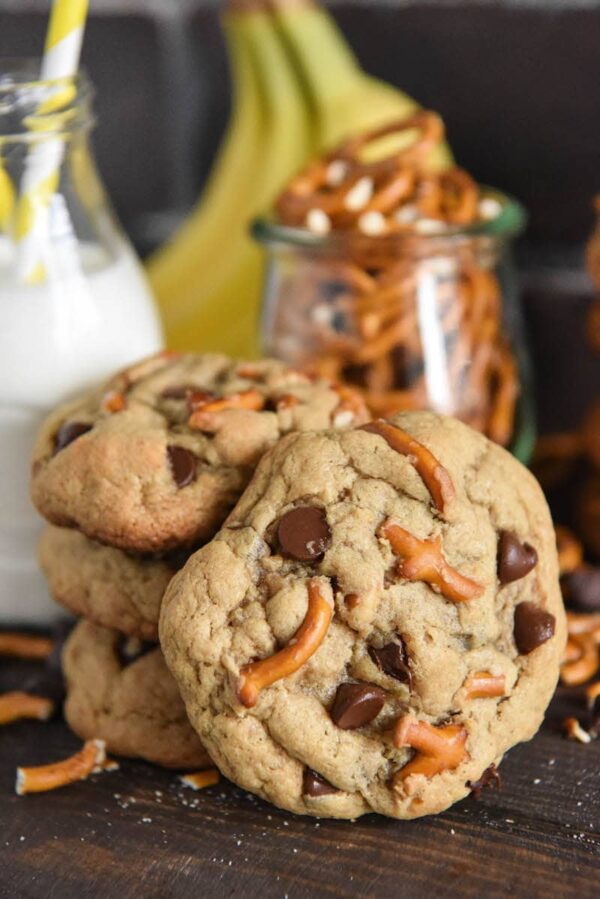 Salty and sweet desserts have been my kryptonite this pregnancy and cookies are always a good idea.
So when I had some bananas that were just a little too soft for us to eat regularly, I knew what I was going to do.
No, not banana bread — even though I make a mean Peanut Butter Banana Chocolate Chip Bread!
And no, not the now famous Nutella Banana Swirl Muffins OR the Coconut Banana Crunch Muffins!
Can you tell how much we love bananas around here?!?!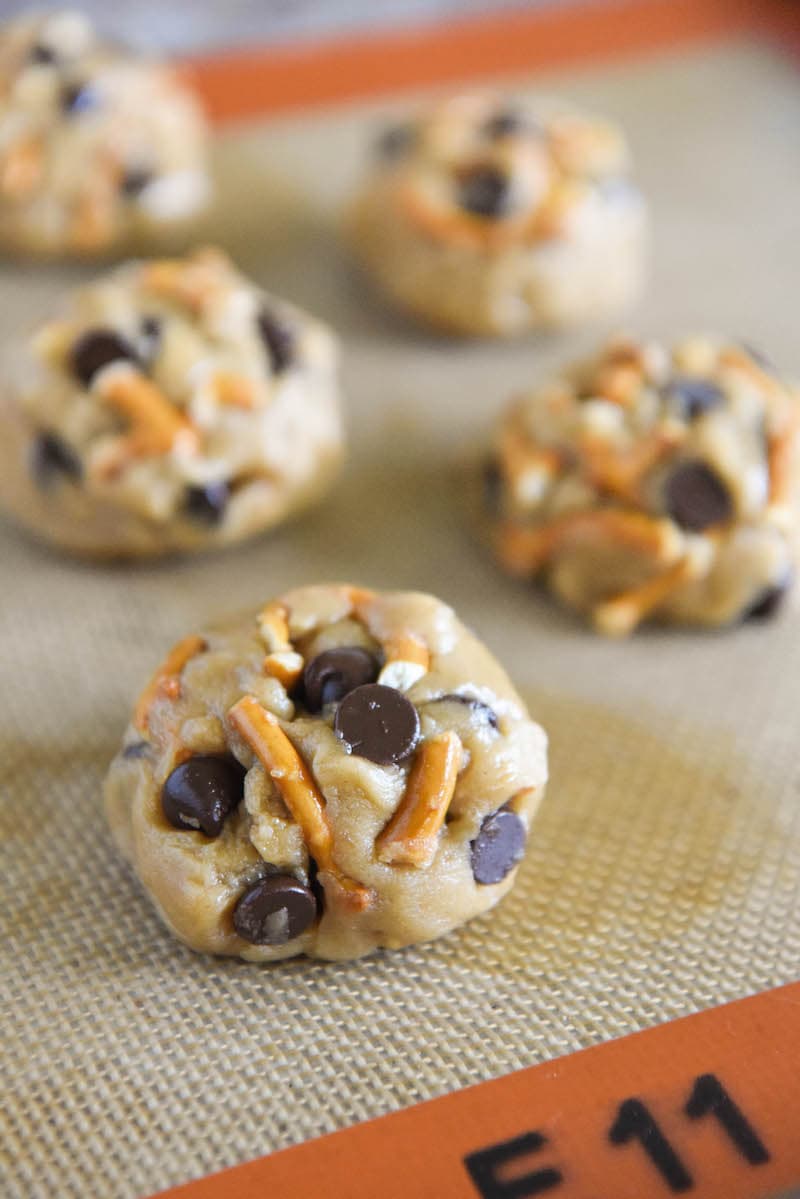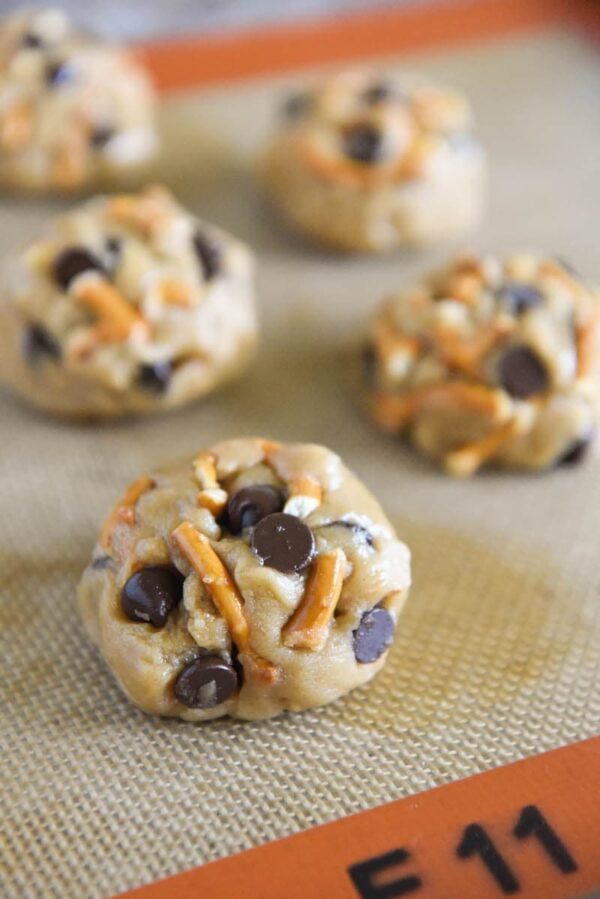 I wanted to make cookies! Specifically Chunky Monkey Cookies – perfect combo of salty and sweet.
We eat so many bananas around these parts and obviously I have a ton of recipes to use up any leftovers.
But I had been craving cookies like crazy, so I knew I had to come up with something different.
I based the dough for these off of my favorite outrageous Reese's Peanut Butter Cup Cookies.
But I cut back on some of the butter in the dough and added banana instead.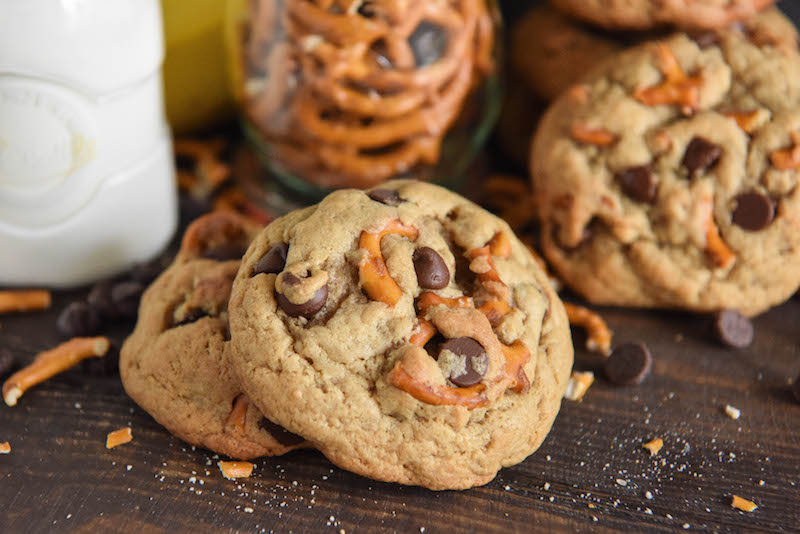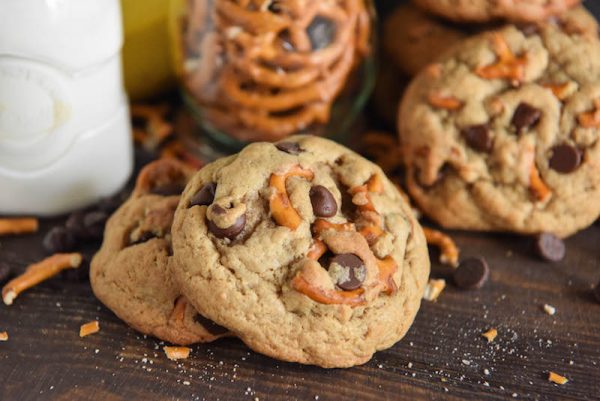 Then I folded in a bunch of semi-sweet chocolate chips and salty pretzel pieces.
Whoa mama, were these good. Delicious straight out of the oven and still soft days later!
But then again, I just love anything that has that salty and sweet combo.
Plus the crunch of the pretzels really give these cookies a little something extra!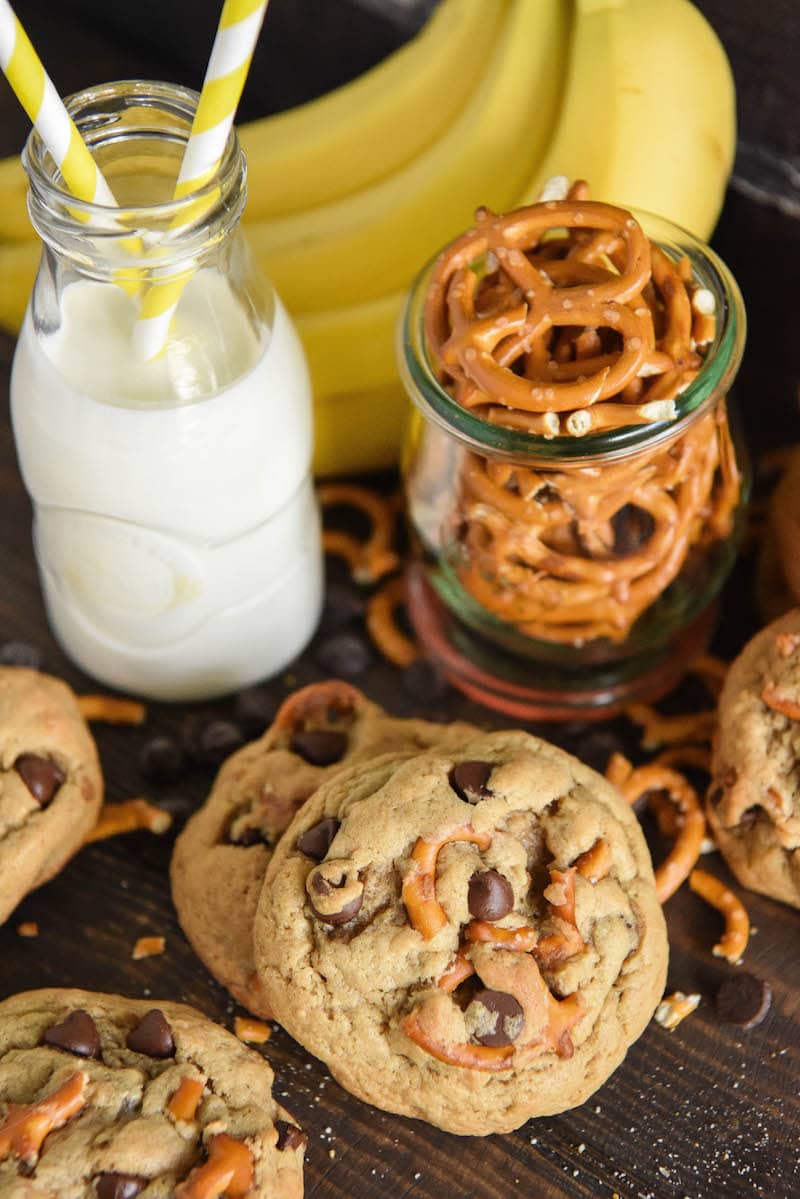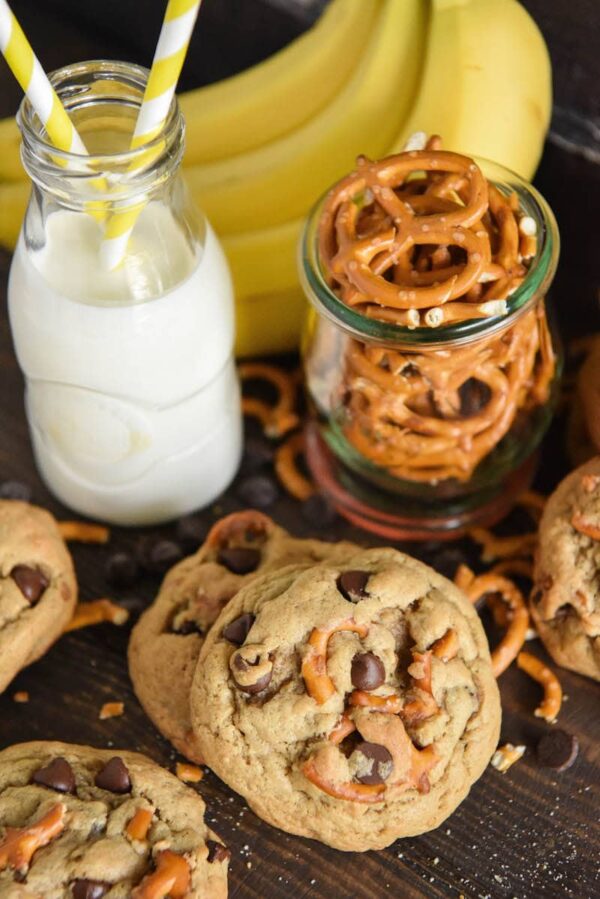 We tore through the first batch of these and the next week I found myself making them again once our bananas went just past their prime.
You don't want to use super soft/ripe bananas, but you can use either fresh bananas or just a little too soft bananas.
Just make sure and mash them up fine no matter what type you use!
I developed this recipe for Dixie Crystals, s op lease head over there for the full recipe!
RECIPE: Chunky Monkey Cookies
This post may contain affiliate links. Read my disclosure policy.