This Coconut Tres Leches Cake has been a favorite family recipe for so many years.
My Mom started making this when I was in elementary school and I can still remember sneaking into the fridge before bed and stealing one last bite.
It's seriously so dang good and very, very easy to make.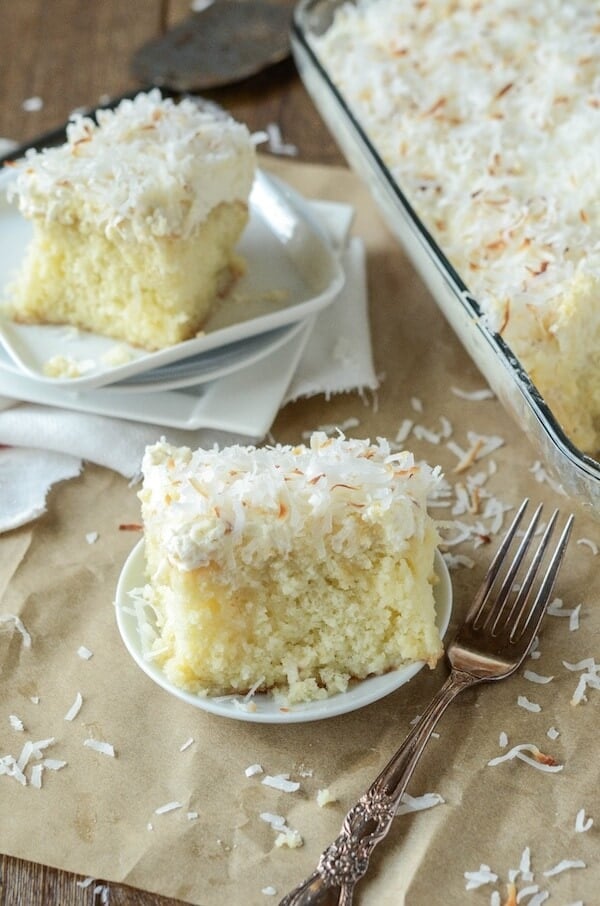 You start with a boxed white cake mix. That's right, this is an easy one to make!
Bake it according to the package directions in a 9×13 dish. Then we can fancy it up!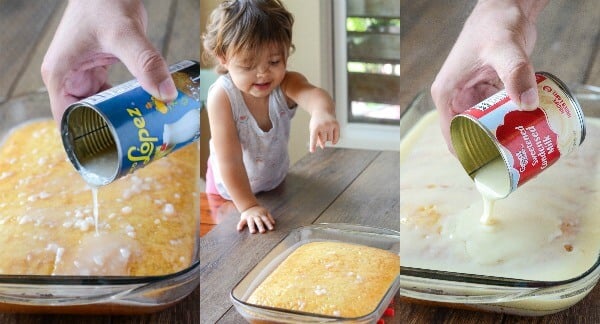 While it's still piping hot, stab the cake with a fork, or a chop stick, and make a ton of holes.
Then slowly pour on a whole can of cream of coconut (like Coco Lopez — not coconut milk!!) and a can of sweetened condensed milk.
It will take about 10 minutes for the cake to soak up all of the liquid, but I promise it will.
As you can see, Lyla was adorably excited about the whole process of topping the cake!
She helped from start to finish and then as soon as I turned my back she had stolen a bite. She's totally my mini me.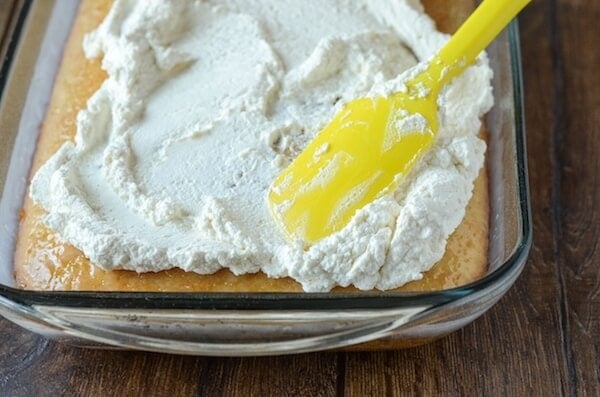 After the liquid soaks in and the cake is chilled, you spread on a nice thick layer of homemade coconut whipped cream.
It only takes a couple of minutes to whip up in your stand mixer and is so worth the effort.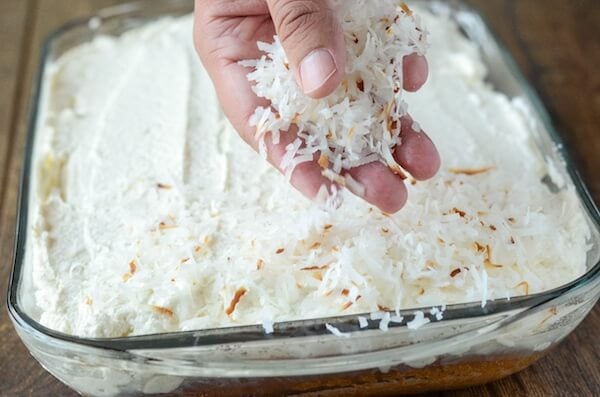 Lastly, you top it with some toasted shredded coconut and chill it in the fridge until you are ready to serve it!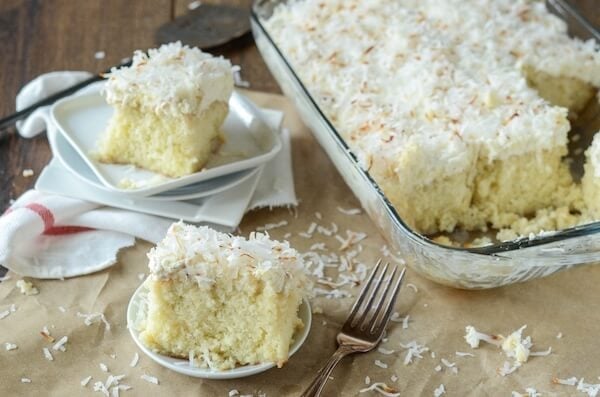 I brought this Coconut Tres Leches Cake to a 4th of July party and it was a massive hit.
Everyone was asking for the recipe and were shocked when I told them it came from a boxed cake mix.
Gotta love easy recipes that have great flavors and are still impressive!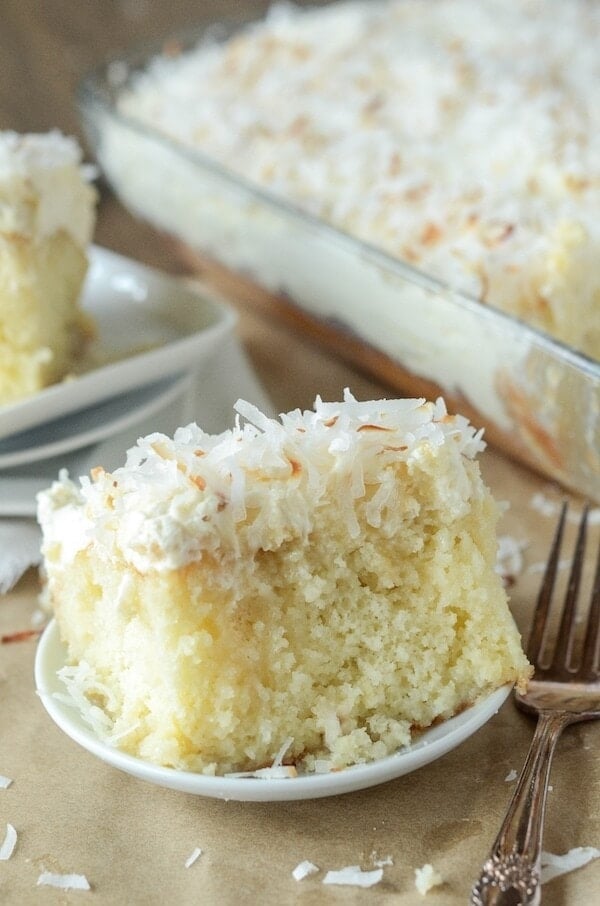 Head on over to Dixie Crystals for the RECIPE: Coconut Tres Leches Cake
This post may contain affiliate links. Read my disclosure policy.