Disney's German Chocolate Cake
Disney's German Chocolate Cake: this famous throwback recipe, for a soft chocolate cake with coconut pecan frosting, was served at Disney World in the 1970's!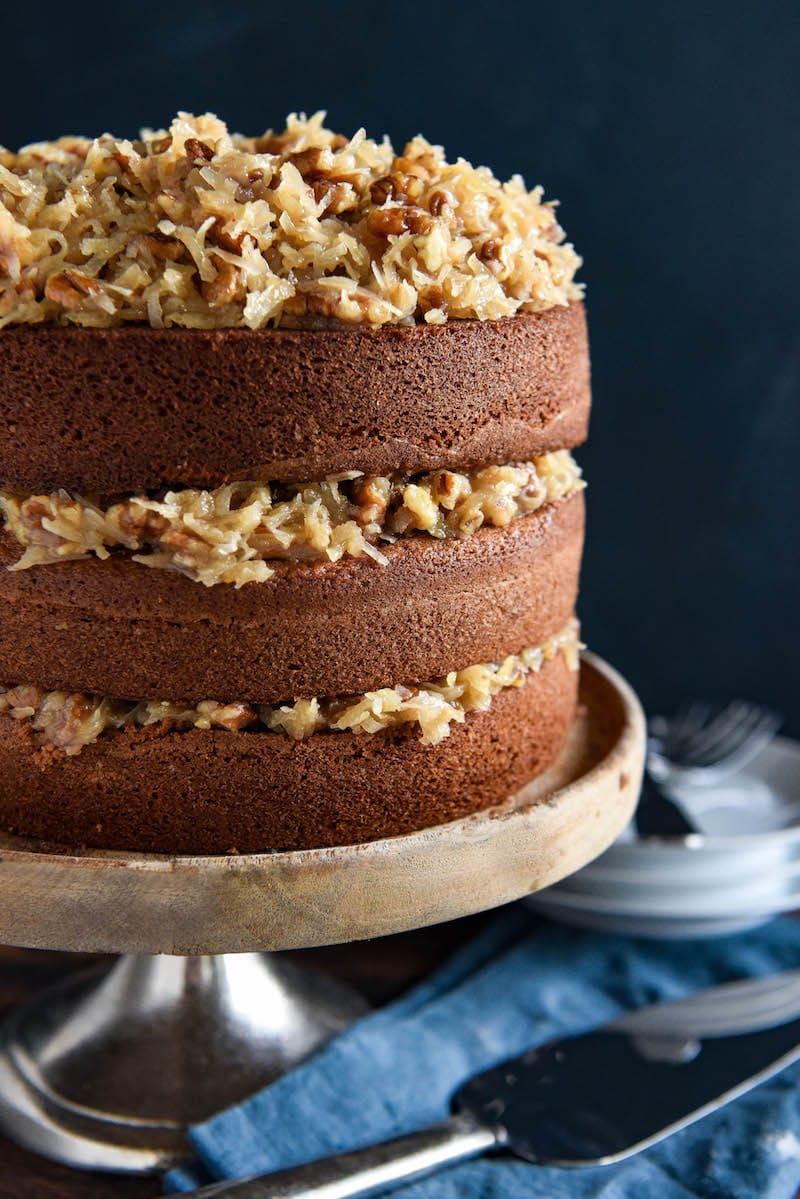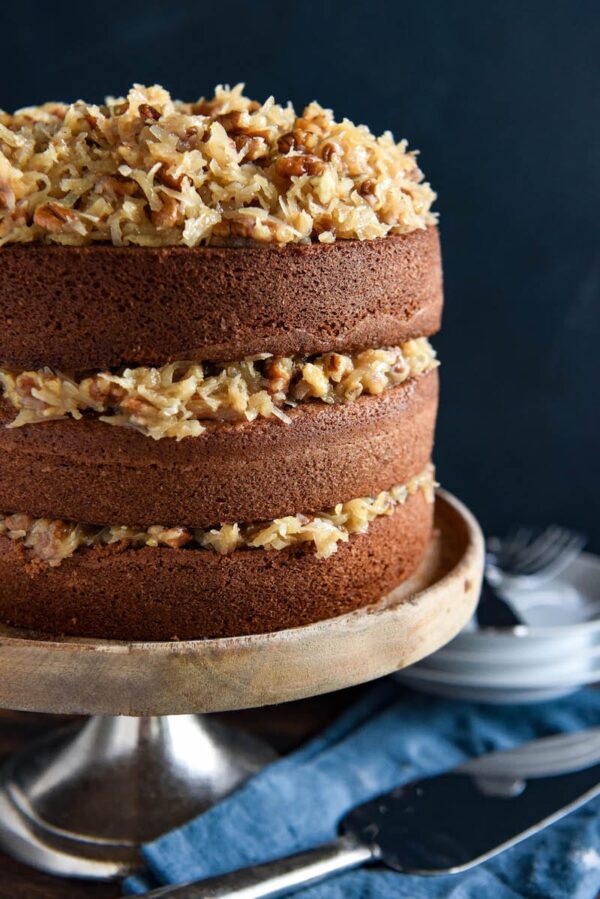 Calling all my German Chocolate Cake fans, this throwback recipe is for you!
I have really been digging these throwback Disney recipes from the 1970's Dixie Crystals cookbook that I recently stumbled upon.
First I made that amazing classic recipe for Disney's Blueberry Muffins and now I couldn't wait to try this cake.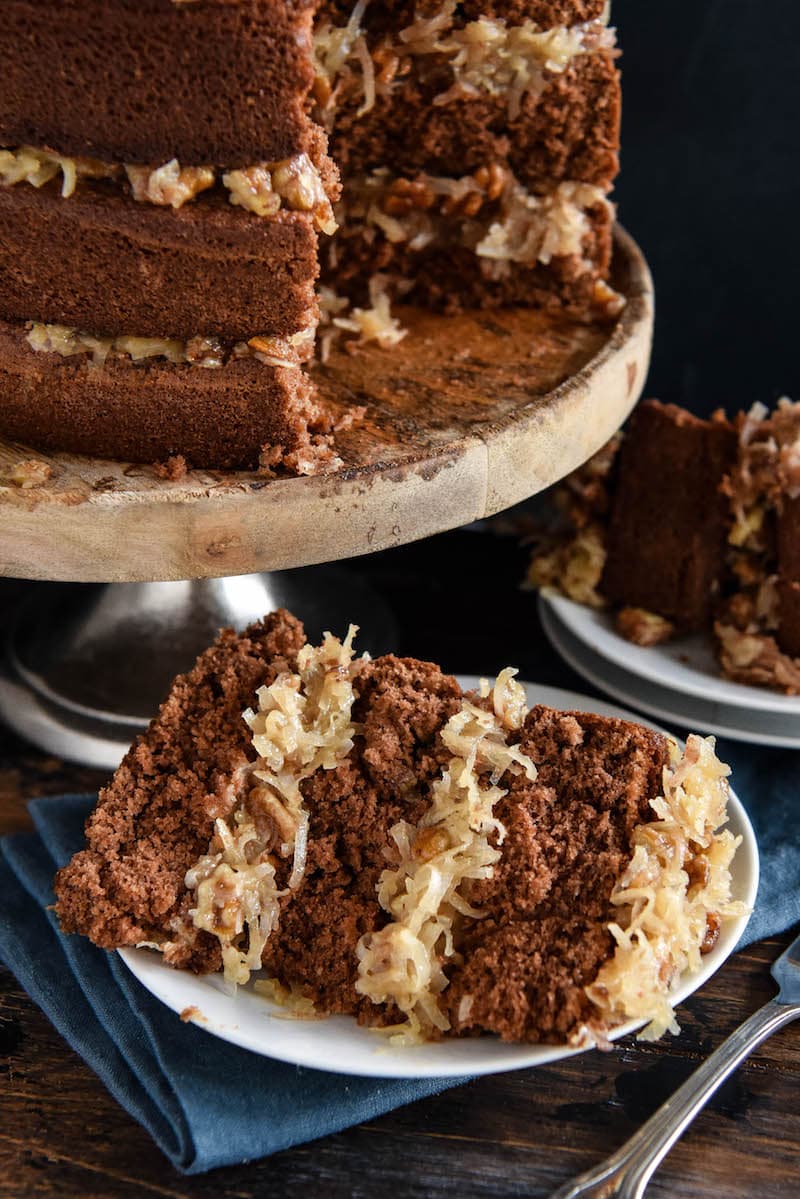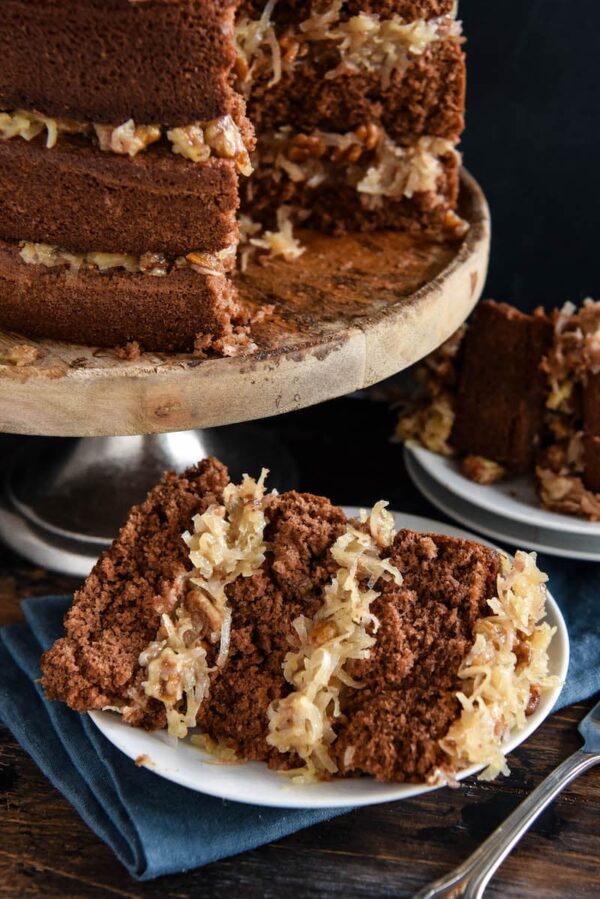 I made a classic rookie mistake and didn't totally read through the recipe before making it the first time I tried this recipe for Disney's German Chocolate Cake.
I hadn't realized it had a few more steps than I had counted on. Not that it was hard, but I wasn't prepared!
I had to quickly find another bowl to whip up my egg whites in and also melt my chocolate mixture in.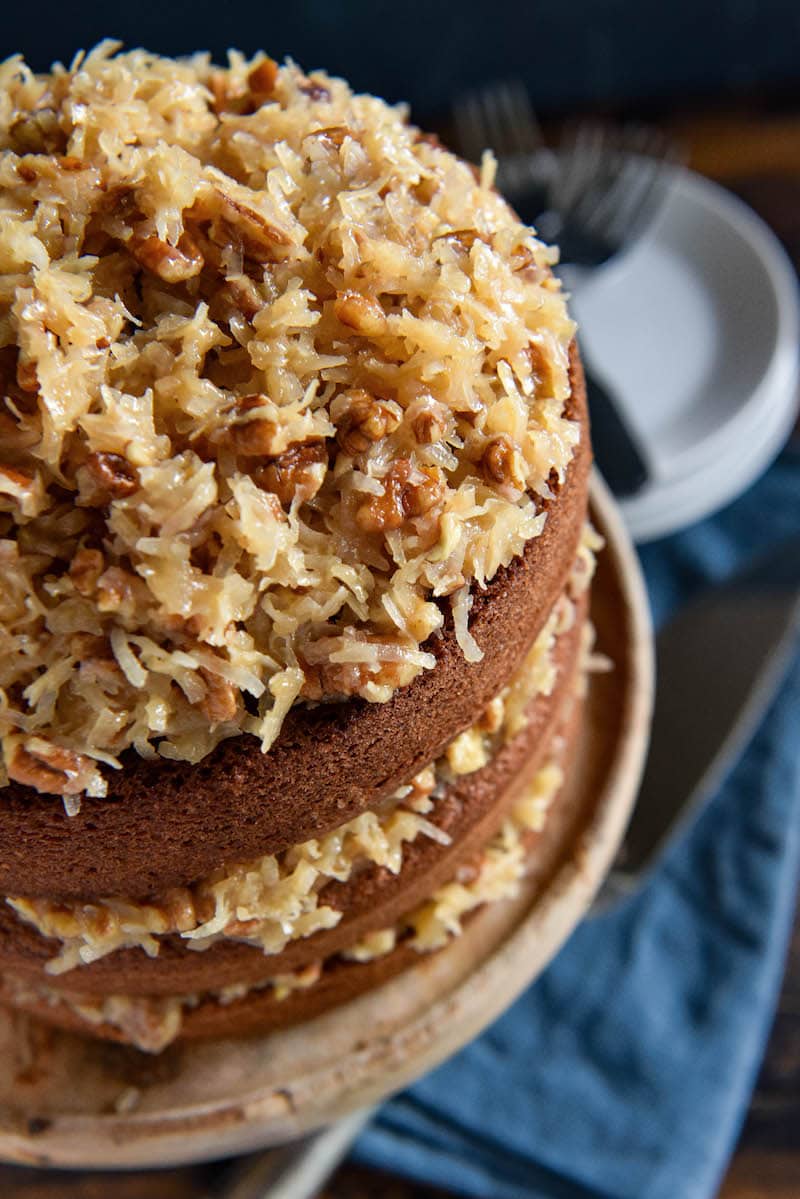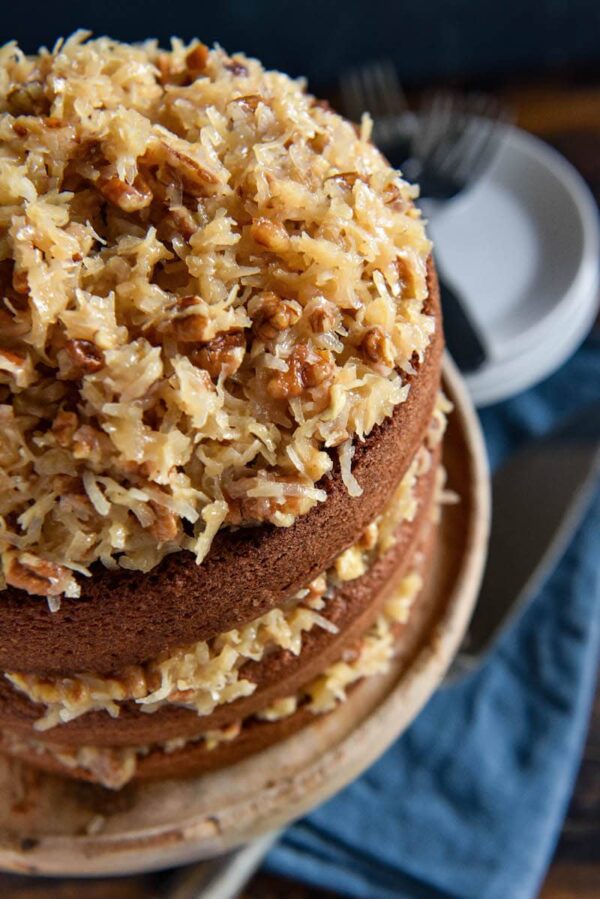 So for fair warning, make sure and pre-read the recipe before you start because there are a couple of surprise steps!
I was surprised that you added four egg yolks to the batter and then whipped the egg whites into stiff peaks and folded them in at the end.
While that is an usual step, it did make one heck of a light and fluffy cake!
I really loved the texture of this chocolate cake, it reminded both moist and light at the same time.
It was very different from the usual dream cakes I make, which are a heavier denser cake, but I was pleasantly surprised with how much we all enjoyed it.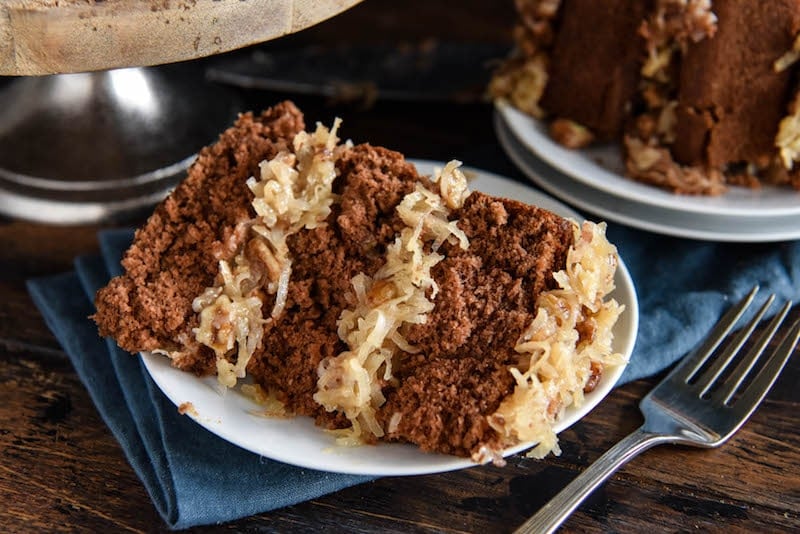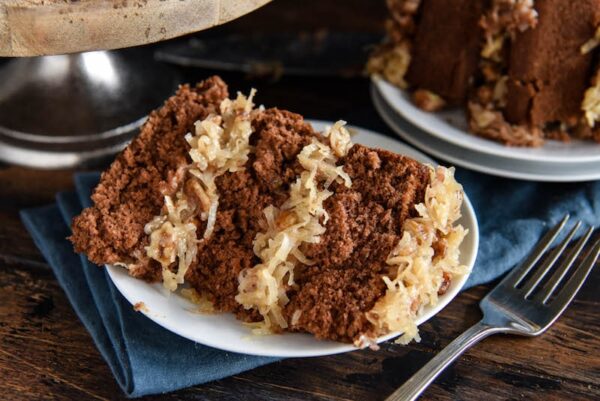 The coconut pecan frosting on top is a typical frosting for a German Chocolate Cake and it was delicious.
I could just eat that as a dip — seriously. I love coconut everything!
But when it was combined, it was the perfect amount of frosting to cake.
If you would like your frosting to cover the entire cake (sides and all), I recommend doubling the frosting recipe.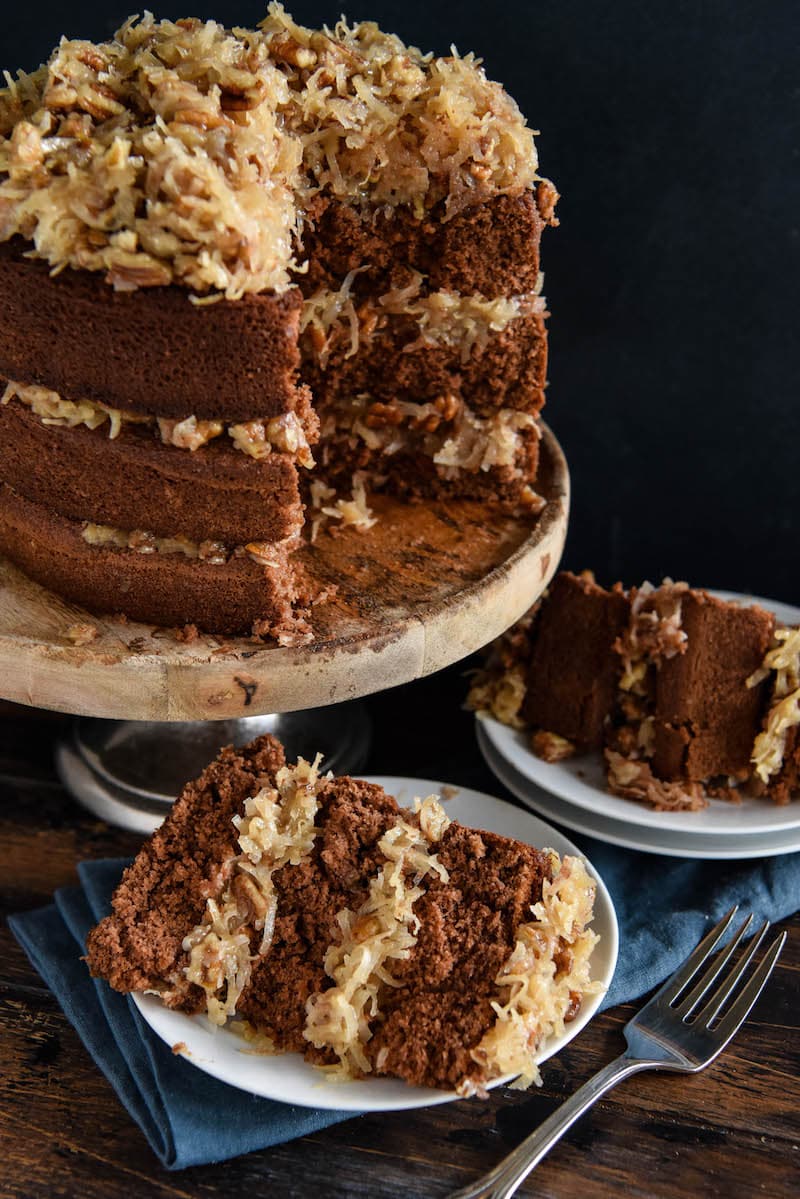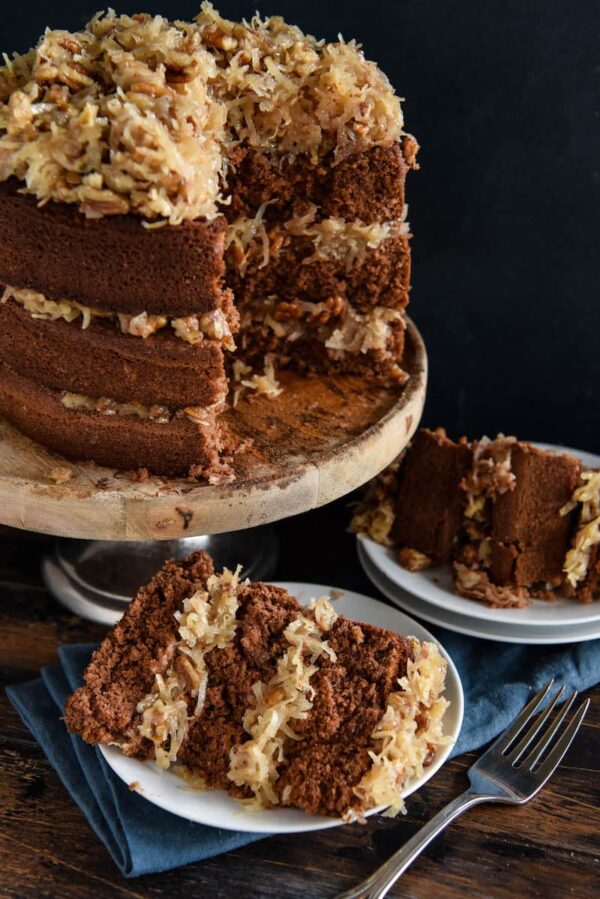 I kept the recipe as true to the original as I could. However I did make two changes I want to note.
First, the original recipe for Disney's German Chocolate Cake called for shortening in the cake instead of butter.
Second, it called for margarine to be used in the frosting and again, I opted to use butter.
If you are looking to keep to the original recipe 1000%, you can easily make those two changes back!
Head on over to Dixie Crystals for the full recipe!
RECIPE: Disney's German Chocolate Cake
This post may contain affiliate links. Read my disclosure policy.