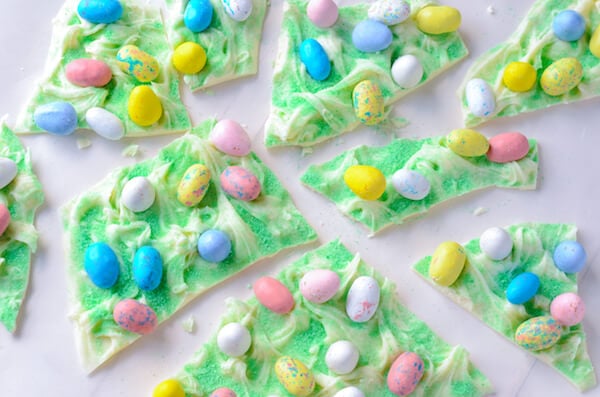 Out of all the holidays, Easter candy is my favorite holiday candy.
Halloween candy is just like every day candy, except it is in "fun" sizes.
Christmas candy is a close second favorite, but Easter is still the best.
I think it's because of all the pastel colors. And also my absurd love of Robin's Eggs and Peeps.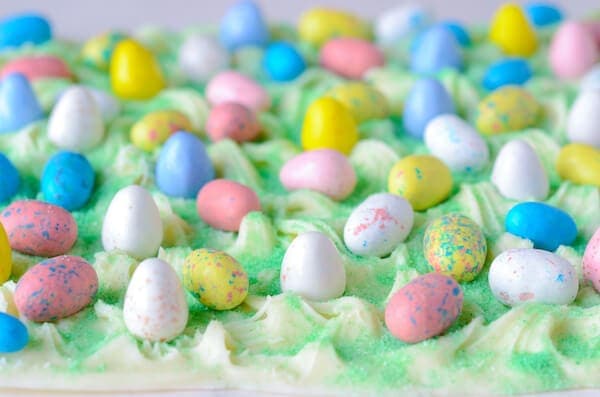 Speaking of Peeps, I even made my own peeps a few years ago.
I know they aren't the best looking peeps ever, but I was pretty dang proud.
And last year, I made Coconut Cupcakes with Coconut Easter Nests…with Robin's Eggs of course. 😉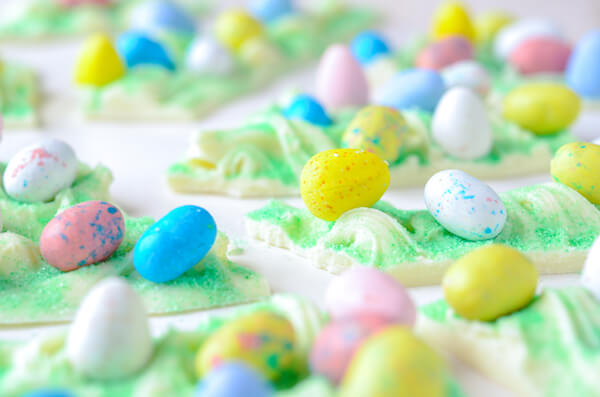 So to keep things consistent, this year I am using Robin's Eggs to make Easter Egg Bark.
I also threw in some Mini Cadbury Eggs for good measure.
This is a really fun way to use up any leftover chocolate Easter candies (not that I ever have any of that in my house).
Head on over to Dixie Crystals to check out this recipe I developed for this Easter Egg Bark Candy!
This post may contain affiliate links. Read my disclosure policy.