Oreo Easter Egg Cups are the best no bake Easter dessert with layers of crushed vanilla oreos, oreo cream filling buttercream, mini cadbury eggs and peeps!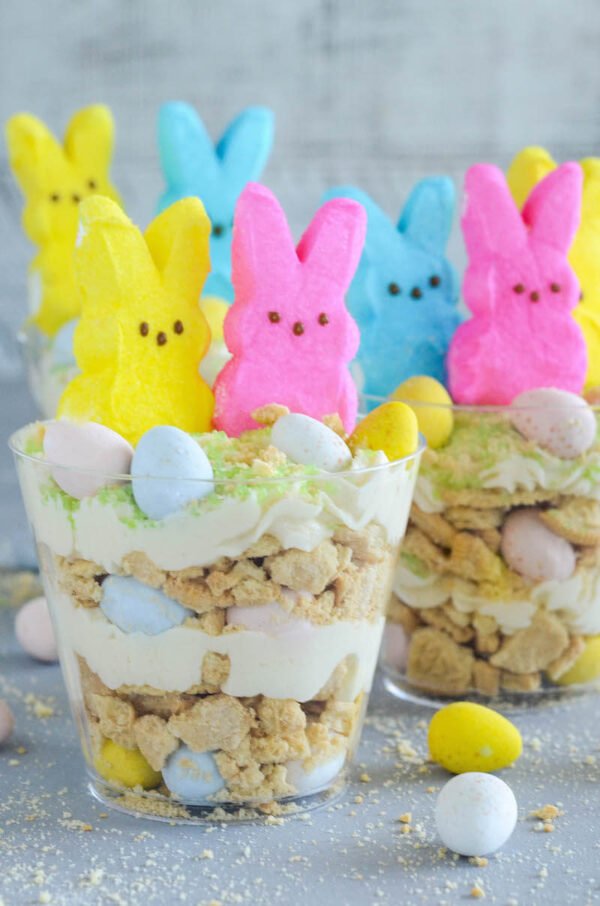 Oreo Easter Egg Cups are my new favorite version of a "dirt cup". Usually they are made with chocolate oreos, chocolate pudding and gummy worms coming out the top.
I thought it would be fun to put an Easter spin on it. I started with brightening it up with some crushed golden/vanilla oreos. Then instead of vanilla pudding, I made a delicious oreo cream filling buttercream.
I seriously couldn't stop eating that oreo cream filling buttercream. It literally tastes like a fluffier creamier version of the oreo cream filling we all love. I'm planning on baking a cake using it ASAP.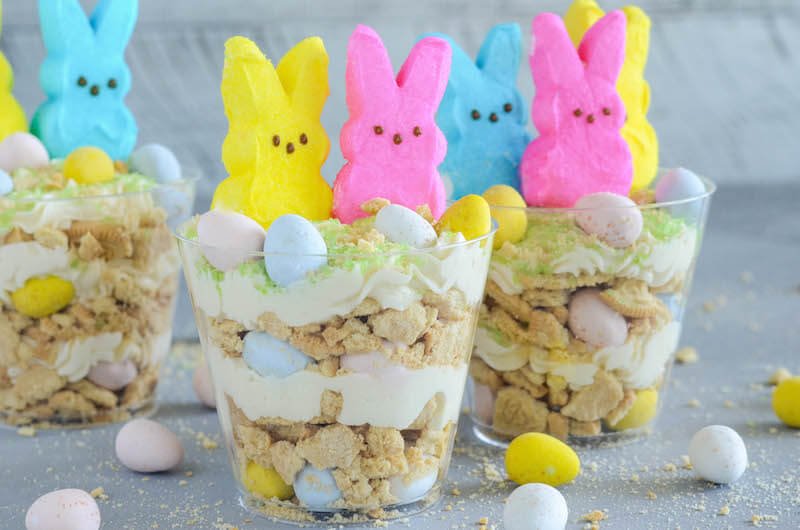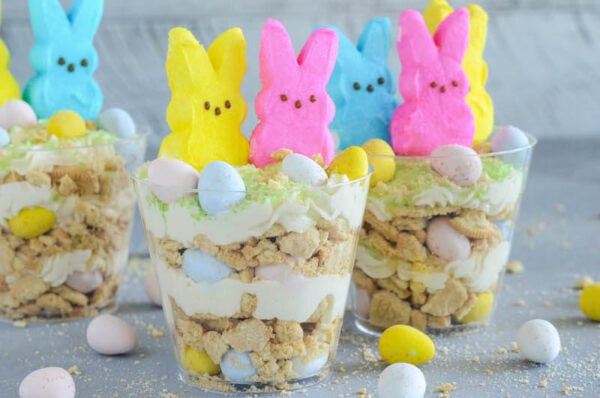 Speaking of Easter…how is Easter here already? Seriously, weren't we just celebrating Christmas yesterday?
I swear the older I get, the more I understand the saying about long days and short years.
I refuse to admit that the girls turn 3 in just a few months and then in October I officially wave goodbye to my 20's. I need a pause and rewind button.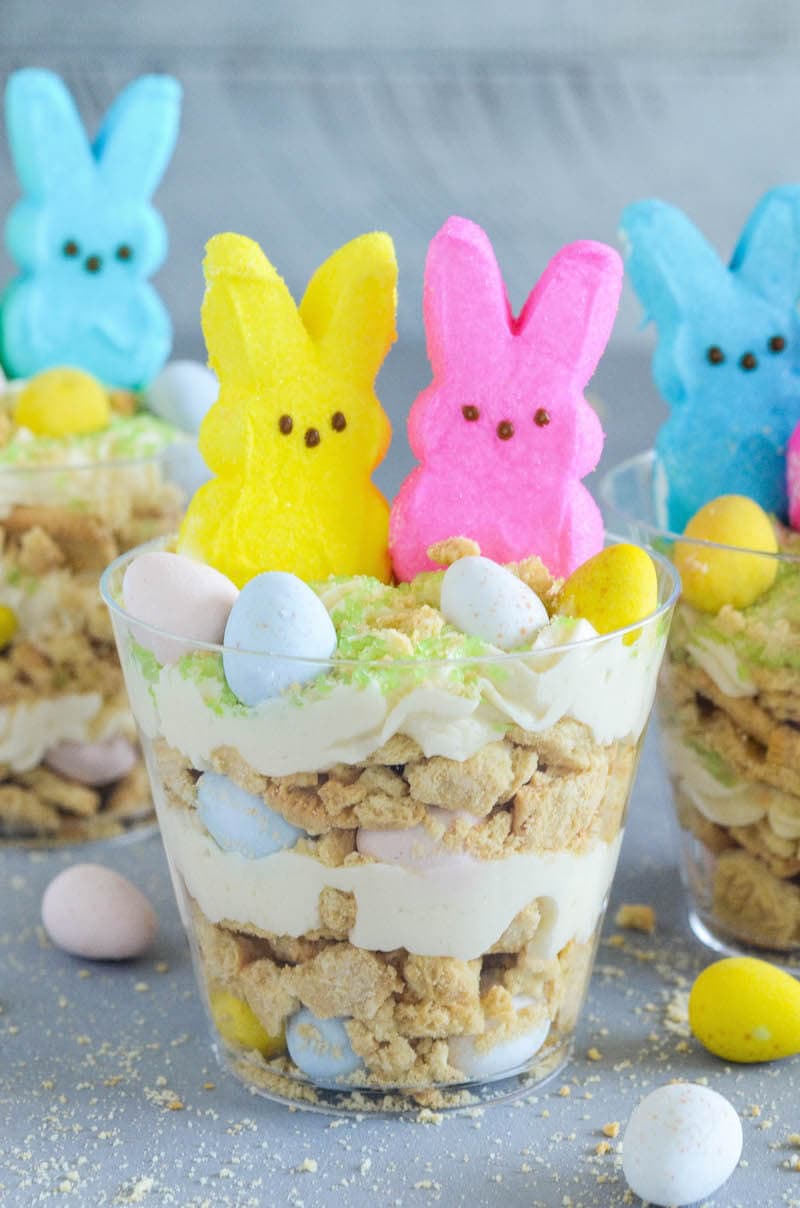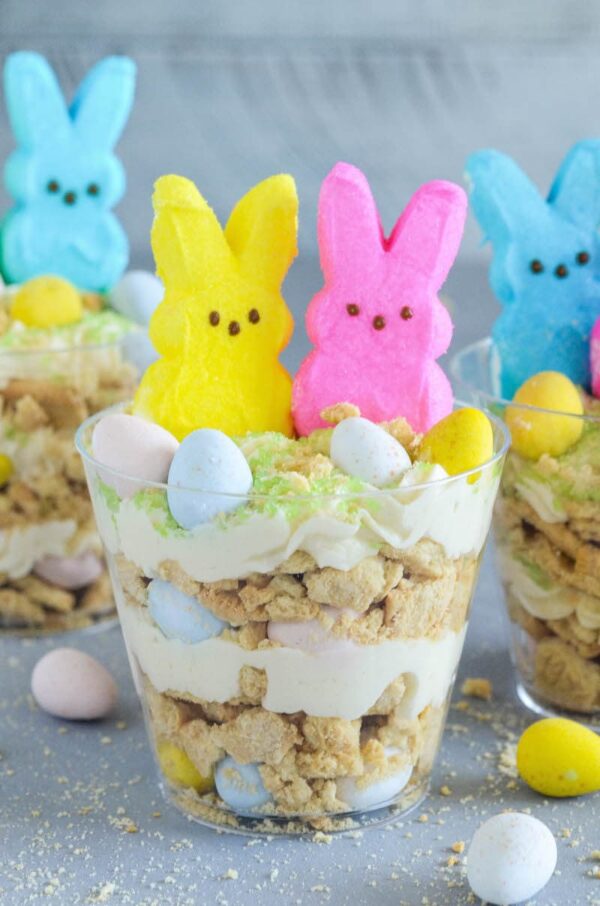 I made a video for you showing how quickly these Oreo Easter Egg Cups come together. You've got to love those no bake desserts!
All you have to do is scoop out the cream filling inside the oreos and smash the oreo cookie shells with a rolling pin.
Then beat together a few ingredients to make our oreo cream filling buttercream and layer it all together with mini cadbury eggs.
I topped them off with some green sprinkles and peeps (stuck on toothpicks!) and extra mini cadbury eggs. Super festive and crazy adorable.
You can easily make these Oreo Easter Egg Cups the day before, just wrap each individual cup tightly with saran wrap. And don't put the peeps on top until right before you serve, otherwise they will go stale.
Almost all of my Easter Recipes can be made ahead of the big day. Who want's to spend their whole day cooking? I plan on spending most of my day hunting our favorite Watercolor Easter Eggs with the girls and eating all the desserts!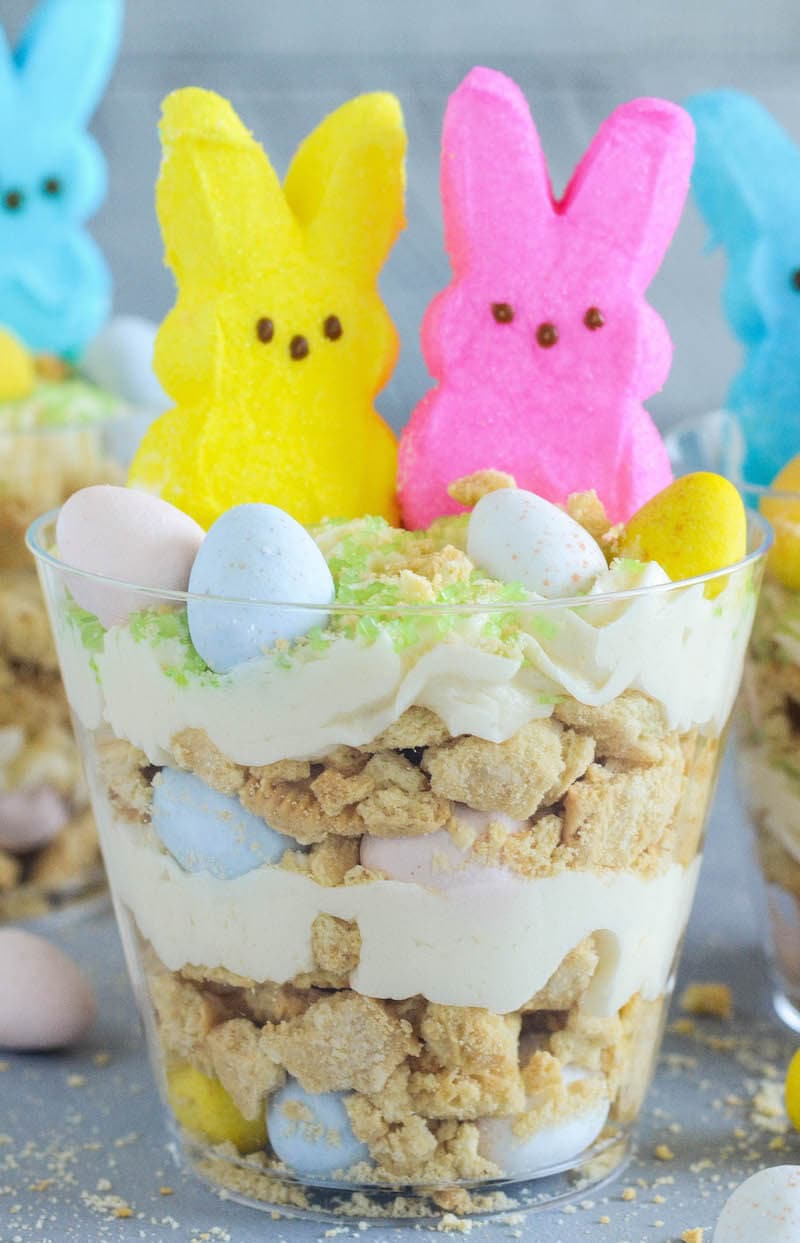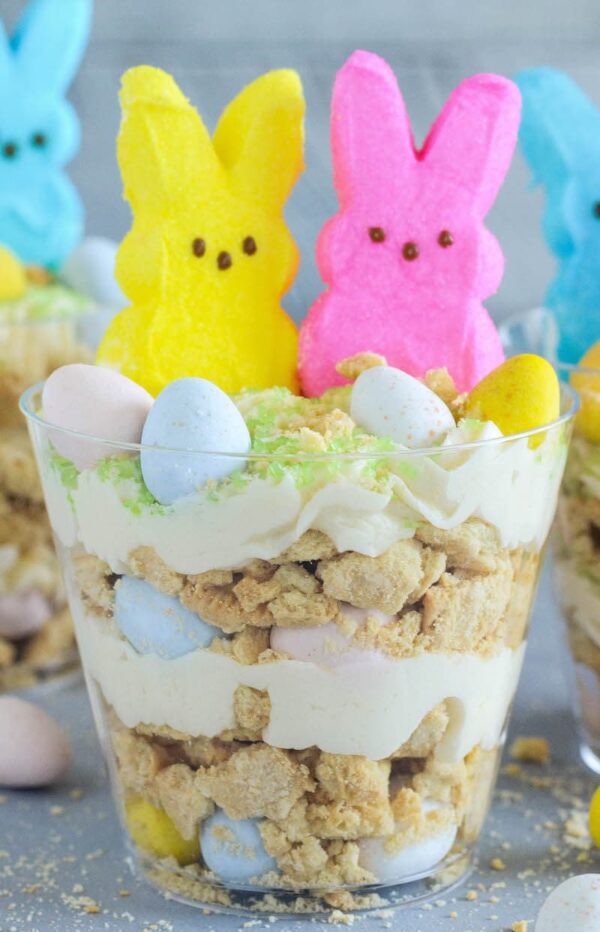 I developed this recipe for Dixie Crystals, so head on over for the full recipe: Oreo Easter Egg Cups

This post may contain affiliate links. Read my disclosure policy.