These crunchy and sweet Easter Egg Peanut Butter Haystacks are the cutest way to celebrate Easter! These no-bake Easter treats are a breeze to whip up in the microwave and are a kid favorite!
Easy Peanut Butter Haystacks
Have you ever majorly stressed out on a holiday? Maybe you burned the cake, or the ham isn't turning out quite right? Avoid a lot of stress this Easter Sunday by making this quick, easy Easter haystack recipe!
These picturesque peanut butter haystacks are SO brag worthy. I mean, just look at how precious they are! You're going to love sharing pictures of these haystacks all over Facebook looking like one of those perfect Pinterest moms. Just don't share how insanely easy these no-bake peanut butter haystacks are.
And I already know what you're thinking – these are just another dessert that's pretty to look at, but not so tasty. That's not the case with these haystacks! They're crunchy, sweet and flavored with smooth peanut butter and white chocolate. I promise, you definitely won't be able to have just one… or two… or even three… you get the idea!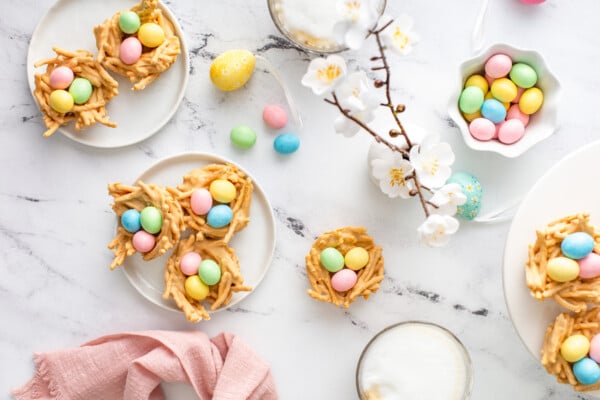 Other Topping Ideas
I love using little robins eggs because of how pretty and pastel they are! To me, nothing says Easter like pastel eggs.
However, you could also use pastel M&M's in place of these mini Cadbury Easter Candy Coated Mini Eggs if you're in a pinch. And if you're trying to avoid chocolate altogether, jelly beans are also an adorable addition.
Butterscotch Flavor
If you would like your haystacks to have a traditional butterscotch flavor like the classic Butterscotch Haystacks, you can switch out the white chocolate chips for a bag of butterscotch chips!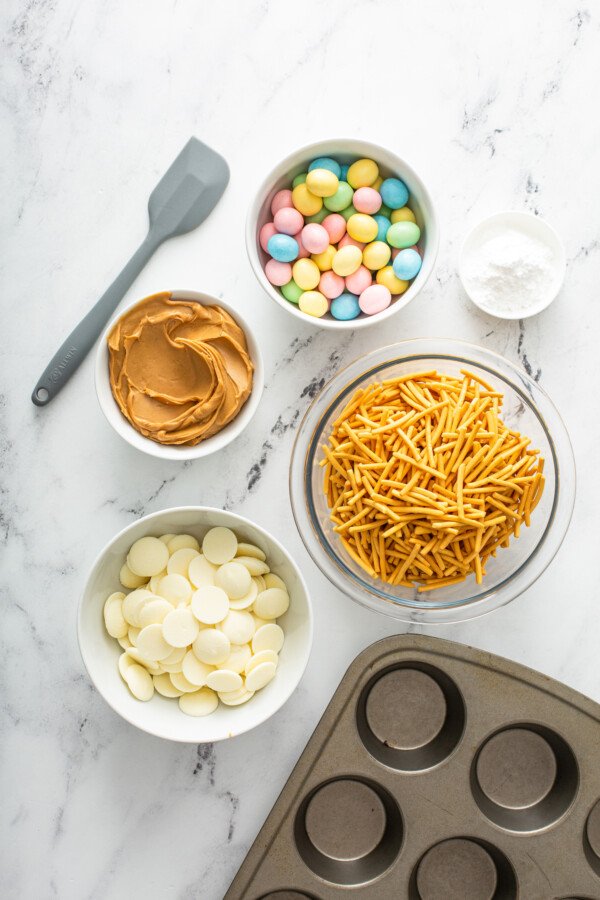 Haystack Ingredients
These Easter haystacks are cute as can be, delicious, AND easy to make. Oh – and with only 5 ingredients, they're inexpensive, too!
White Chocolate Chips: can also use butterscotch chips for a butterscotch flavor!
Powdered Sugar
Creamy Peanut Butter: crunchy also works and adds an extra crunch. Do not use natural peanut butter that needs stirring, it will not come together. You will need to use traditional Jiffy style peanut butter.
Chow Mein Noodles
Cadbury Easter Candy Coated Mini Eggs: or other Easter egg shaped candy of choice.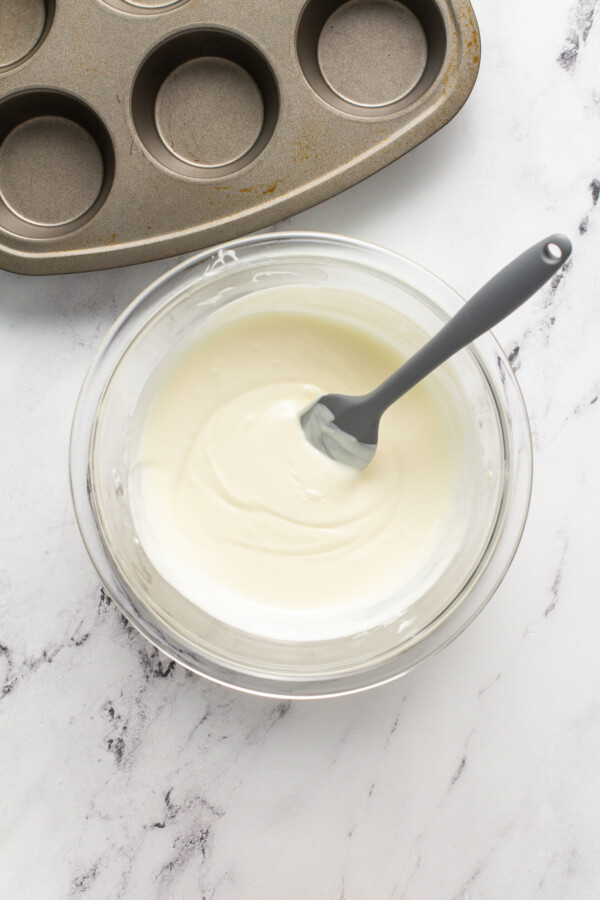 How to Make Easy Easter Haystacks
Prepare. Before you start putting these little haystacks together, make sure you spray your muffin tins with non-stick spray!
Melt. Microwave the white chocolate chips for about 1 minute. Stir them together until all of the chips are fully melted and smooth.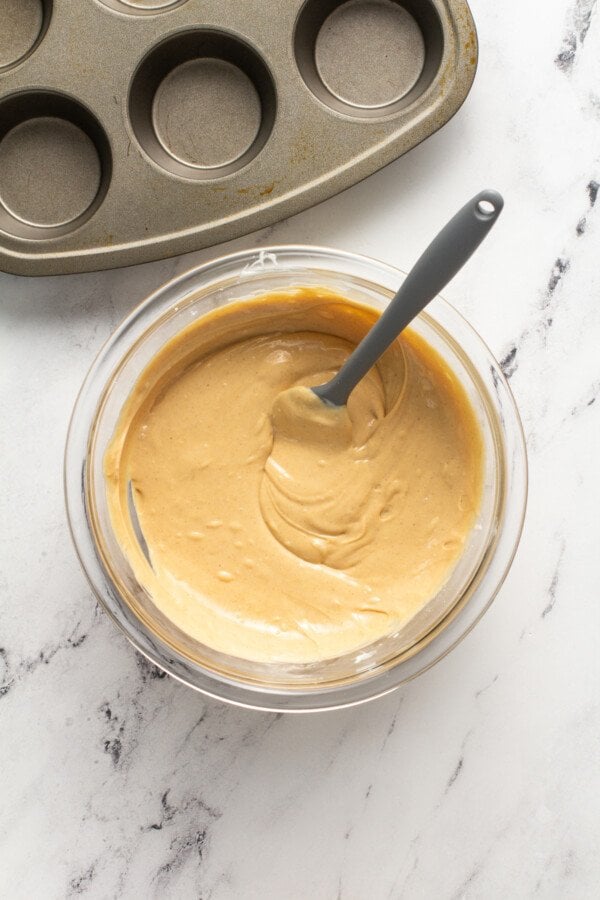 Stir. Stir in the powdered sugar and peanut butter until everything is well blended and smooth.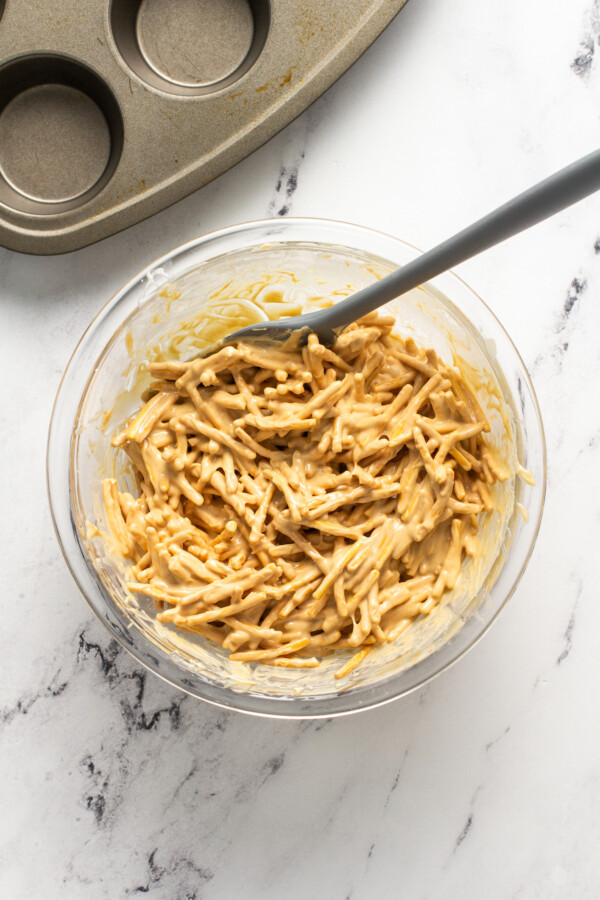 Add the crunch. Gently fold in the chow mien noodles and toss until all of the noodles are fully coated.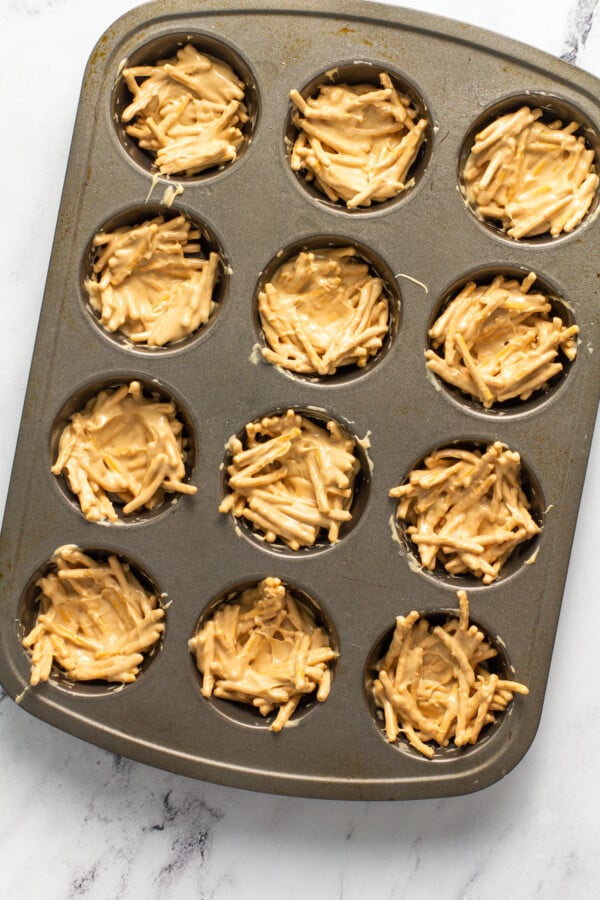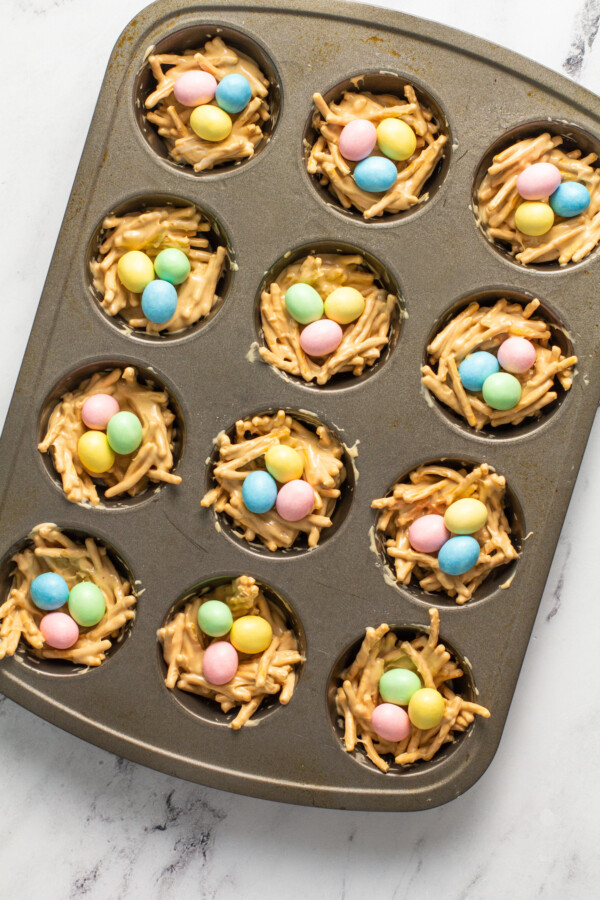 Make the haystacks. Drop the haystacks with a tablespoon into the prepared muffin tins. Press down gently in the center to create a nest shape. Then, place three candy eggs in the center of each peanut butter nest.
Refrigerate. Refrigerate the haystacks until they're hardened, which should only take about 20 minutes. Then, pop them out of the muffin tins, serve, and enjoy!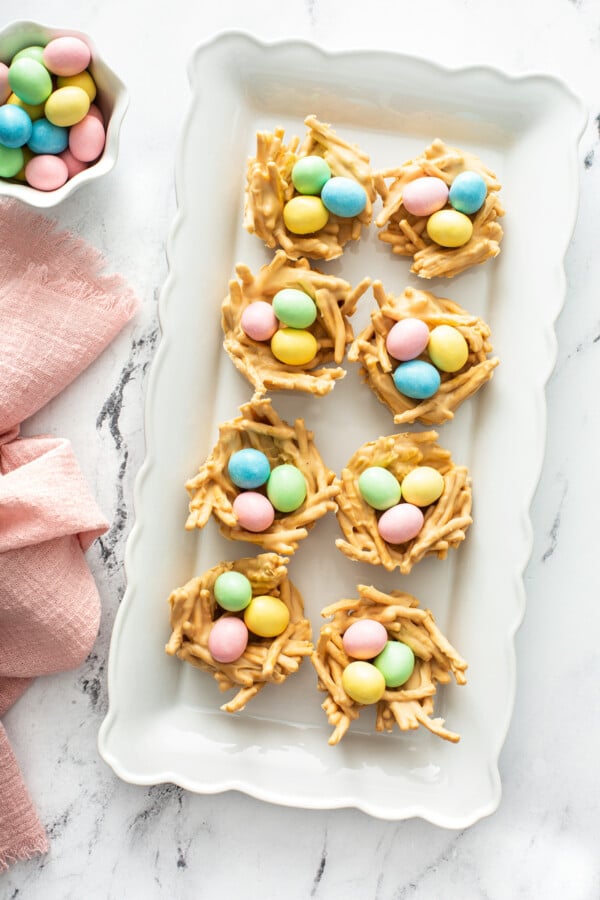 How long will peanut butter haystacks stay fresh?
In an airtight container at room temperature, these haystacks will stay fresh for up to a week.
Mine never seem to last that long, though… they usually disappear the first day they're served!
Can I use milk chocolate chips instead of white?
Yes, you most certainly can. However using regular brown chocolate will alter the taste and appearance.
When mixed with white chocolate, peanut butter is still the most dominant flavor. It just ends up tasting like sweet peanut butter. If mixed with milk chocolate, the chocolate flavor will be more prominent.
Additionally, the peanut butter still has its color when mixed with the white chocolate, which gives the treat the same color as hay. When mixed with milk chocolate, the haystacks have the same color as the chocolate.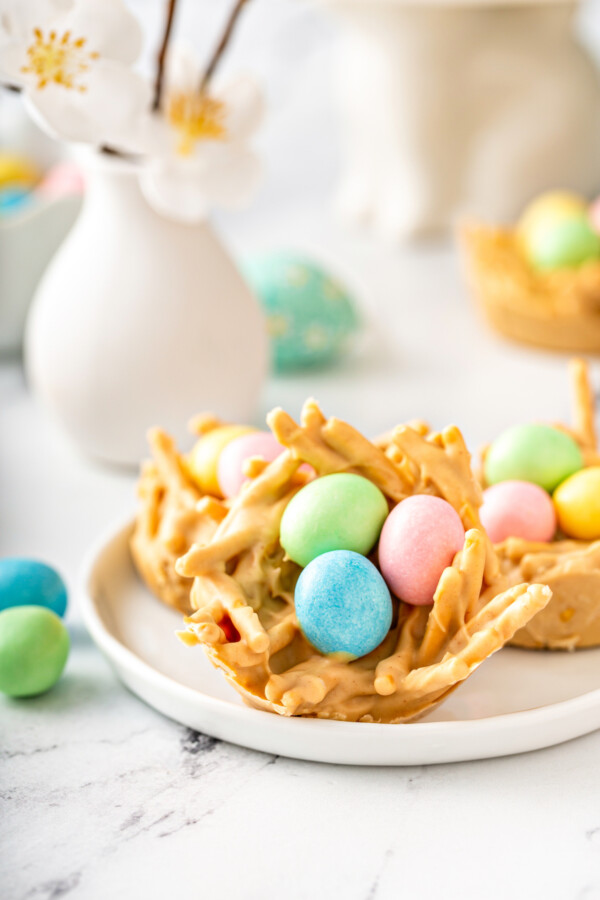 I love a good no-bake recipe, especially on a holiday! Days like Easter can be stressful enough when you're entertaining your guests.
Make the day easier by whipping up a batch of these sweet, adorable, and simple Easter Egg Peanut Butter Haystacks. You can make them up to a couple of days ahead and they are made with the microwave. The kids can even help with these!
For more Easter recipes, check out some of my favorites –
Homemade Marshmallow Peeps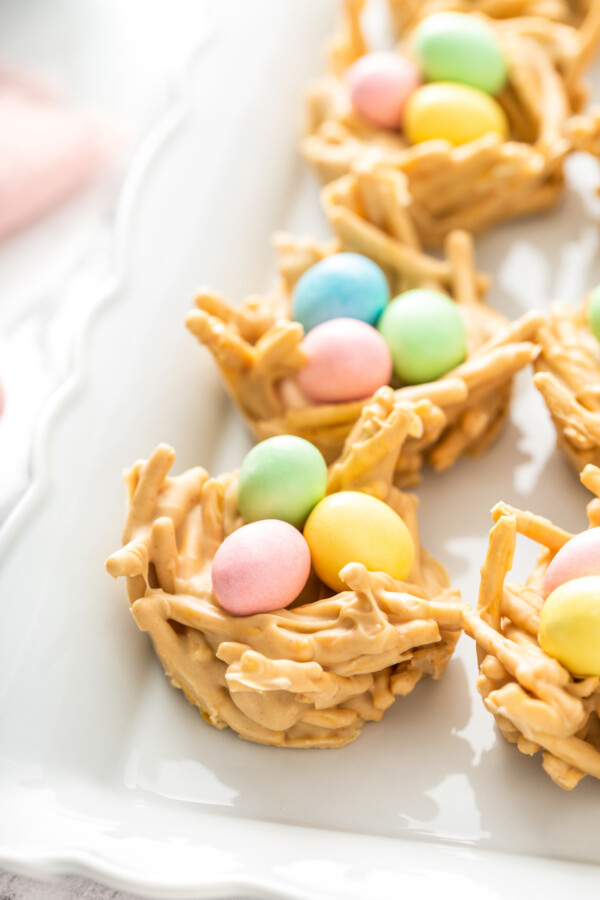 Head on over to Dixie Crystals to get the full recipe I developed for them by clicking the button below:
This post may contain affiliate links. Read my disclosure policy.