Garlic Brown Sugar Chicken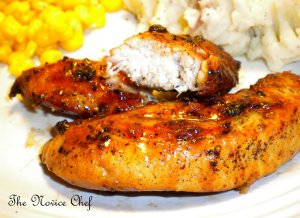 As someone who is very picky when it comes to my proteins (I eat mostly all poultry with occasional beef), I am always looking for a new fun way to cook chicken. Recently I stumbled upon this recipe on spark.com.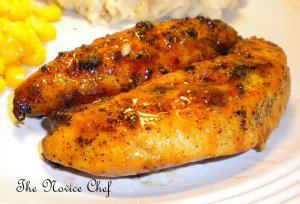 I made just a few changes and it was DELICIOUS! I was so pleasantly surprised as was Jorge! It only took me 15 mintues to make and is one of those great recipes that you generally have all of the ingredients already in your fridge/pantry.
Garlic Brown Sugar Chicken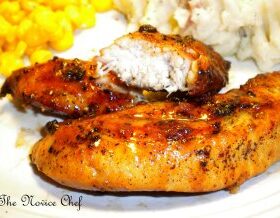 Ingredients:
4 cloves of garlic
4 tablespoons butter
1 pound boneless chicken tender cut breast meat
Salt (I prefer Sea Salt)
Fresh Ground Pepper
6 tablespoons packed brown sugar
Directions:
Begin by melt the butter in a frying pan.
Add garlic and allow to slowly brown and then add chicken tenders to garlic and butter. Cook thoroughly, adding salt and pepper to taste.
When chicken is fully cooked, add brown sugar on top of each tender. Allow brown sugar to melt into the chicken (about 5 minutes).
I served this with fresh corn and mashed potatoes and it worked quite well together.