Grilled Rosemary Honey Mustard Chicken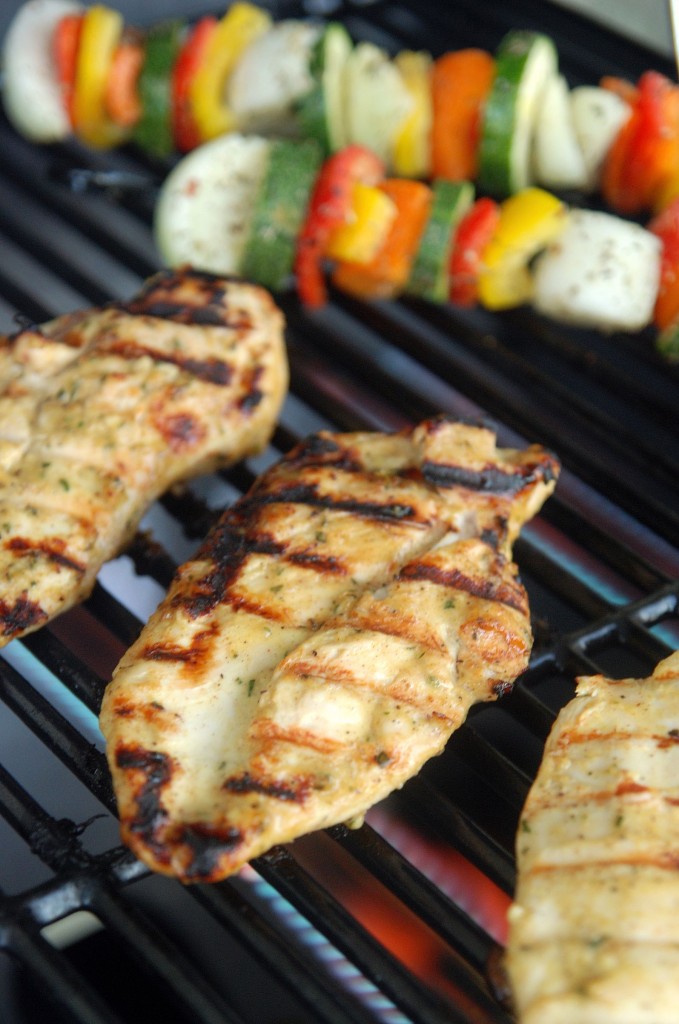 It's official. We are no longer residents of Tampa, Florida and are now citizens of Jacksonville, Florida. The move was interesting to say the least. We were lucky enough to have movers, but the movers were not the stand up group I was expecting. Three guys showed up, 2 hours late, to move us. So I already had 1 strike against them…but even better two of them were ex cons and one of them had 4 teardrop tattoos. You know the teardrop tattoo that means they killed someone. Ya that kind…so I spent most of the time hiding around outside while they packed coming up with ideas of how he killed the 4 people. Most of my scenarios came from Criminal Minds…my favorite being the one where Shemar Moore took off his shirt and saved me from 'The Tear Drop Killer' (you know the name we so cleverly came up with together). I know you shouldn't judge a book by it's cover…but I think you shouldn't advertise that you killed people…ON YOUR FACE. Anyways, long story short, we are here!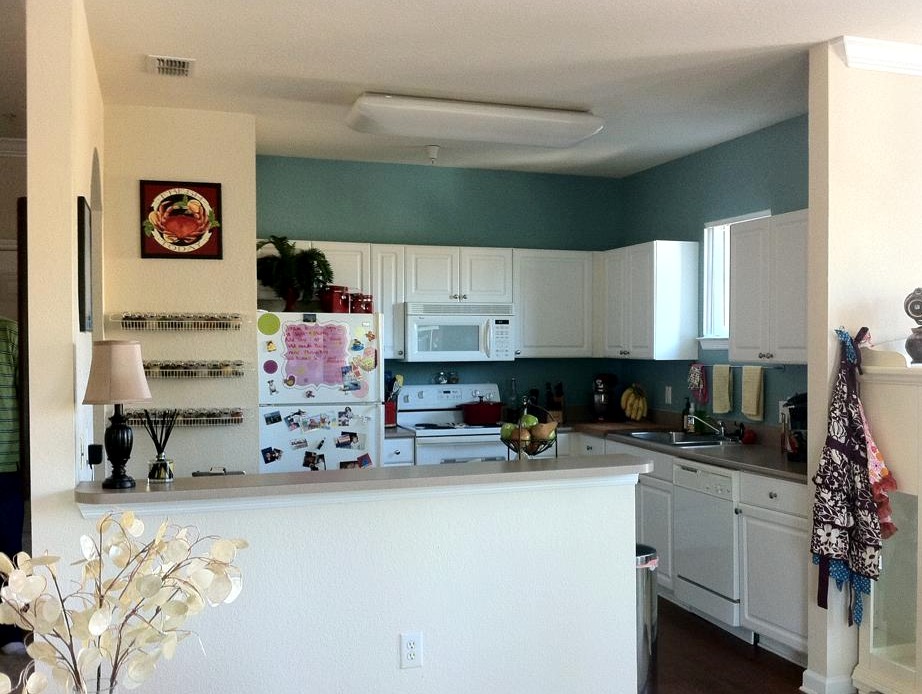 And this is where all the recipes on this blog will be coming from for the next 2 years! I am super thrilled to have such a spacious kitchen considering we are renting a condo! Our last place was like cooking in a box…seriously a rectangle, tiny, box! Anyways the kitchen is still a work in progress of course…and I still have to figure out what to put on top of the cabinets. Any ideas?
While the kitchen may look "moved in" the bedrooms are still a huge work in progress…and with being so busy, dinners have been a lot of easy things like sandwiches, pizzas, and cereal. But there are only so many days of that before we started going a little cereal insane. So I hit up some of my favorite bloggers for their favorite chicken marinades. Josie from Pink Parsley suggested this Grilled Rosemary Chicken recipe and I am so glad I tried it! We loved it! And I loved that it was incredibly easy and took little effort on my part! Definitely something we will be having often on our new grill thanks to my Mom and Dad!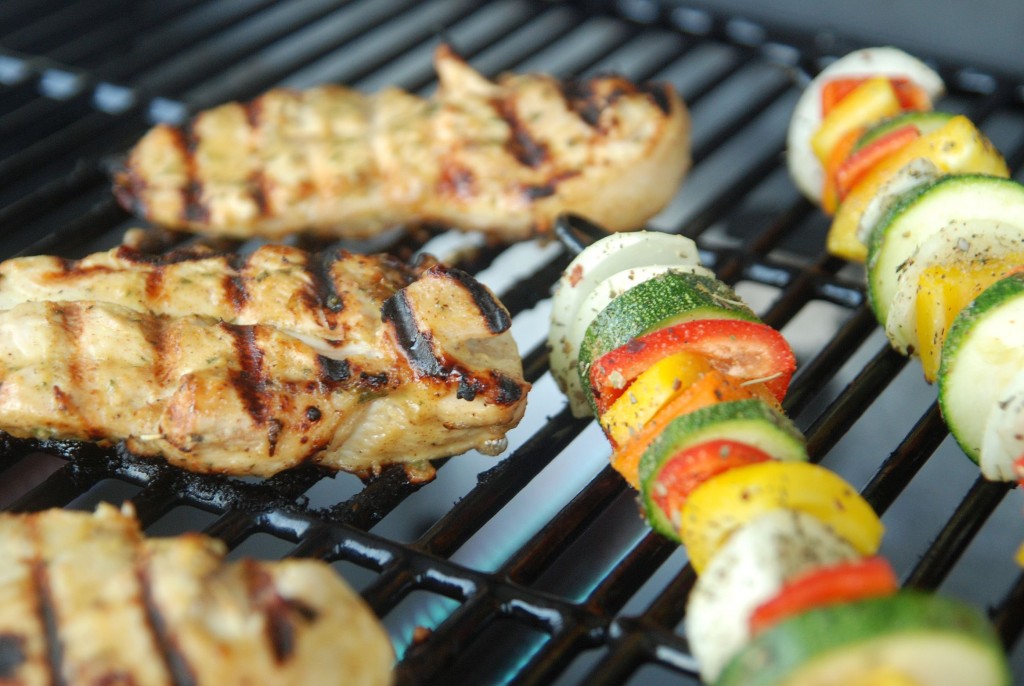 Grilled Rosemary Honey Mustard Chicken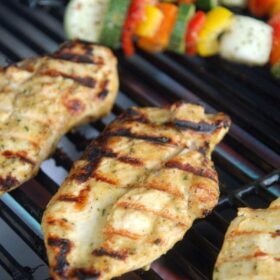 Ingredients:
2 garlic cloves, minced
1 tablespoon extra virgin olive oil
2 tablespoons dijon mustard
1 tablespoon honey
1 tablespoon brown sugar
1 teaspoon red wine vinegar
1 teaspoon salt
1/2 teaspoon pepper
1 teaspoon chopped fresh rosemary
1 1/2 pounds boneless, skinless chicken breasts, trimmed of excess fat
1/2 lemon
Directions:
Combine the garlic, oil, mustard, vinegar, honey, brown sugar, salt, pepper and rosemary in a shallow dish or large ziploc bag. Add the chicken and turn to coat. Allow to marinate chilled for at least one hour or, up to 24 hours.
Prepare grill. Grill chicken breasts 5-7 minutes per side, or until an internal temperature of 161 has been reached. Remove from grill and cover with aluminum foil. Allow to rest 5 minutes, then top with the juice of 1/2 a lemon before serving.