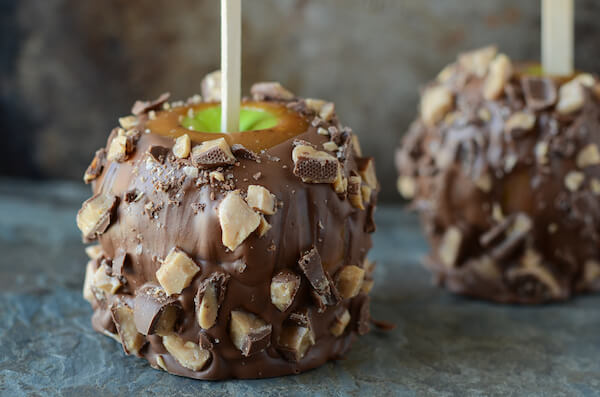 I have been on a huge Caramel Apple kick lately.
Of course not any caramel apple, but specialty ones like from Rocky Mountain Chocolate Factory and Kilwins.
Luckily for my wallet, we don't live close to any specialty chocolate shops that do dipped apples.
At $10 a pop, I just can't justify my craving for the price for one single apple.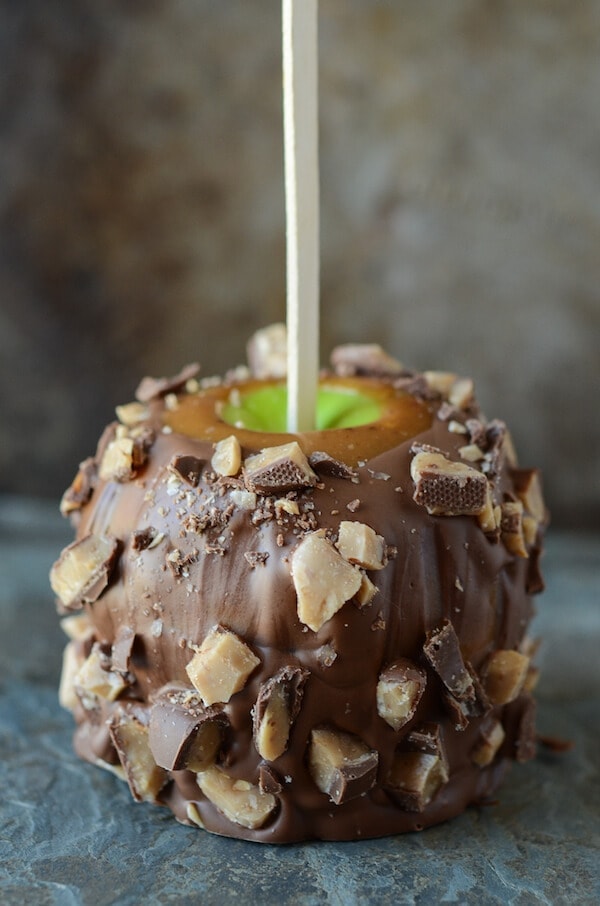 So eventually my thriftiness outweighed my laziness and I decided to start making my own!
In my head, I had worked it up to be a lot more work.
I knew making the caramel and melting the chocolate wouldn't be difficult, but I did worry that all the steps would take a lot of time.
Honestly the most work is making the caramel, but even that's not too bad!
Then the fun part starts where you get to dip the apples and top them with your favorite toppings.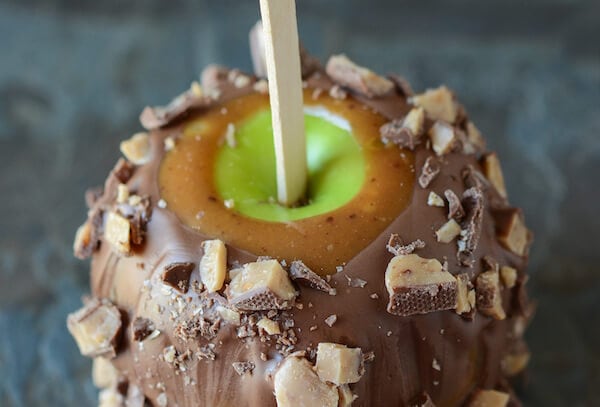 This recipe is easily customizable to your favorite toppings.
I coated mine in chopped up Heath Bars, because I am a Heath Bar fanatic.
However, you could do anything from M&Ms to your favorite nuts, or a fancy drizzle of white chocolate. It's totally up to you!
Head on over to Dixie Crystals to check out this recipe I developed for these Heath Bar Caramel Apples!
SaveSave
This post may contain affiliate links. Read my disclosure policy.