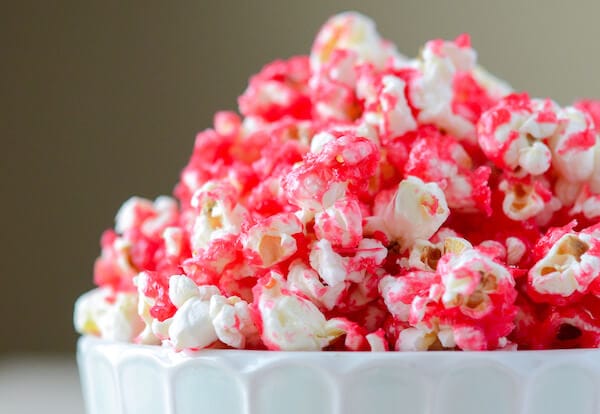 Growing up one of my favorite surprises was discovering my mom was making Caramel Popcorn Balls.
She would only make them during the Fall months — so it was a special treat.
I would instantly know she was making them when I walked in the door by the smell of fresh popcorn.
After we shaped it into balls, we would always stand over the bowl together getting all the leftover caramel soaked kernels.
It was my absolute favorite part.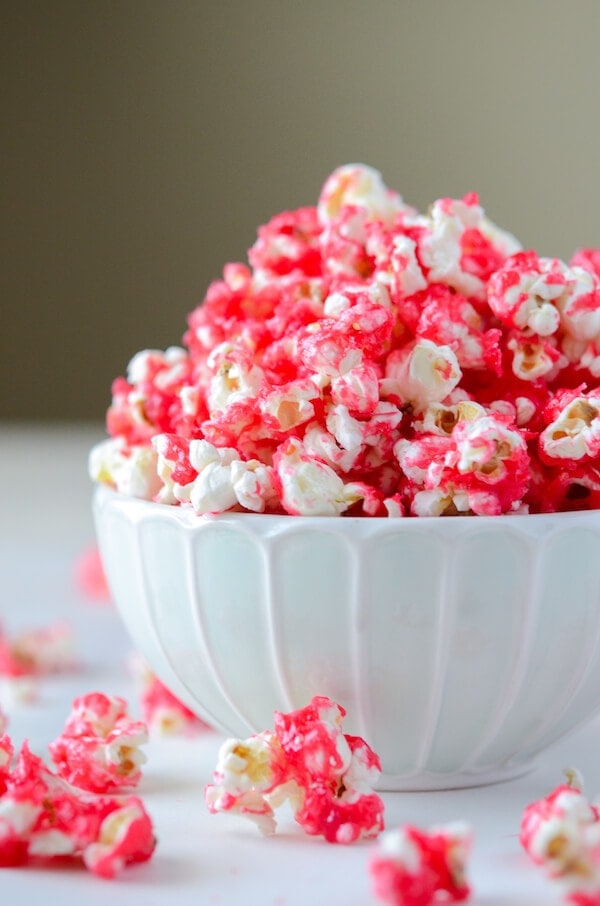 I was thinking about those memories the other day and had an idea to make some kind of candy popcorn.
I liked the idea of melting a chewy candy and tossing the popcorn in it…kind of like those flavored popcorns kids used to sell for school fundraisers.
I really love how this Hot Tamale Popcorn turned out! I used the 3 alarm Hot Tamales for extra flavor.
Once they are mixed with the marshmallows, you loose some of the heat/flavor. So by using the extra hot ones — it tastes like the original Hot Tamales.
Head on over to Dixie Crystals to check out the recipe for Hot Tamale Popcorn!
This post may contain affiliate links. Read my disclosure policy.