How Hot Are Jalapeños? Whether you're a hot pepper enthusiast or cautious around spicy foods, this guide will help you understand, handle, and cook with these tasty peppers. Let's get cookin'!
How Many Scoville Units is a Jalapeño?
Here's the thing about peppers and heat – it really depends on the pepper. You may find that some jalapeños are quite hot, while others are more on the mild side – a lot depends on how they were grown, from the type of soil to the amount and frequency of rain. Still, there is a basic level of heat you can expect from most jalapeños, and that is measured in Scoville Heat Units. So just how hot are jalapeños? A jalapeño typically ranges from 2,500 to 8,000 Scoville Heat Units (SHU), which is considered moderately spicy.
Scoville Scale Examples
If you've never heard of the Scoville scale, it's a way of comparing the spiciness of different chilies and peppers. Here are some of the most popular peppers out there, along with their spiciness according to the Scoville scale. We'll start with bell peppers, which are not considered spicy, and go to the infamous ghost pepper, which is considered very hot.
Bell Pepper: 0 SHU
Poblano Pepper: 1,000 – 2,000 SHU
Jalapeño Pepper: 2,500 – 8,000 SHU
Serrano Pepper: 10,000 – 23,000 SHU
Cayenne Pepper: 30,000 – 50,000 SHU
Scotch Bonnet Pepper: 100,000 – 350,000 SHU
Ghost Pepper: 800,000 – 1,041,427 SHU
In this list, bell peppers aren't spicy at all, while poblanos are considered mild and jalapeños are moderately hot. Serranos are about medium heat, cayenne peppers are definitely hot, and finally, Scotch Bonnets and ghost peppers are really, really spicy!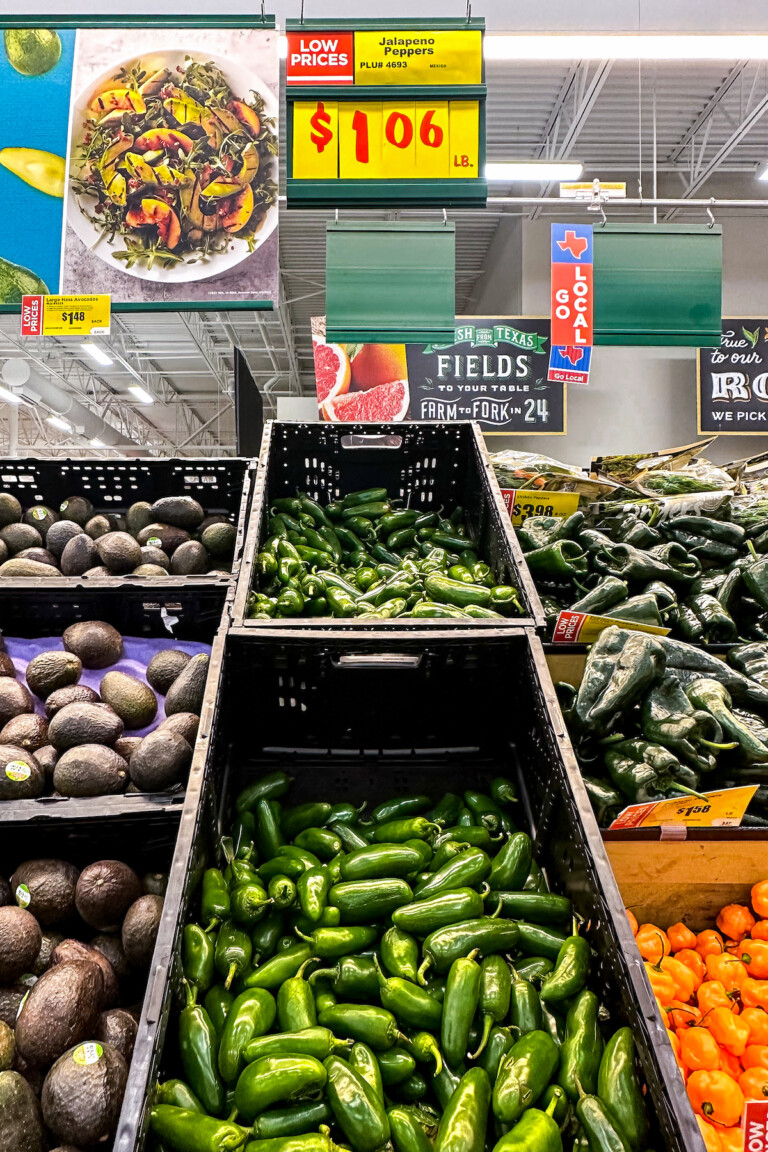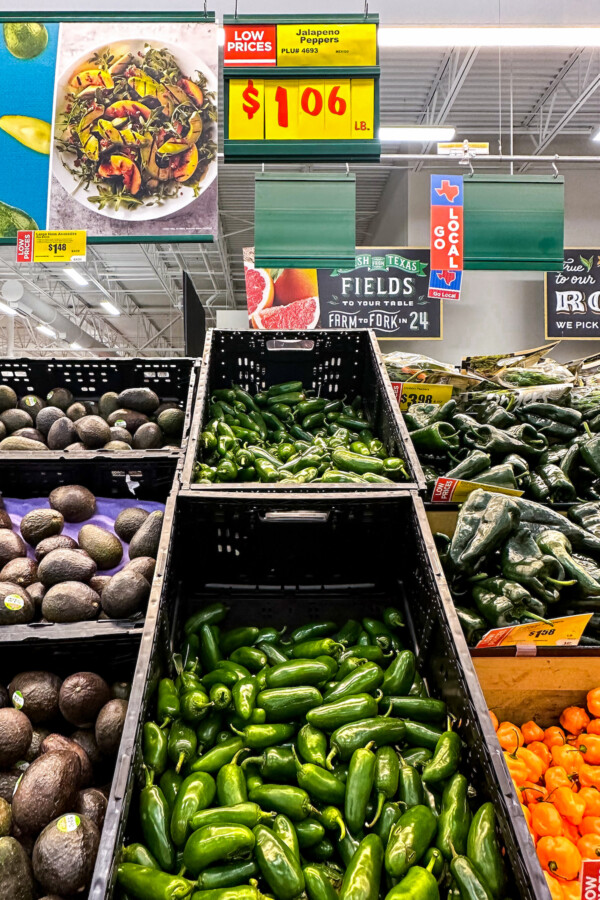 How to Make Jalapeños Less Hot
So what if you have some jalapeños to use, but you want them to be a little less spicy? You can actually tweak your cooking method in a few different ways to dial back the intensity of your jalapeño. These are some of the most common ways to do that.
Remove the Seeds and/or Membranes: The most common way to reduce the heat is to remove those seeds (and membranes, if desired) because they hold most of the spiciness. Just slice the jalapeño in half lengthwise, and use a spoon to scoop out the seeds to reduce the heat a bit. If you want, scoop out the membranes as well, to reduce it even more.
Rinsing: Cut or diced jalapeños can be rinsed under cool running water to wash away some of the capsaicin (the compound in peppers that makes them spicy). This won't work on whole jalapeños – the water needs to rinse the cut sides and interior.
Blanching: Briefly blanching jalapeños in boiling water can help mellow out their spiciness. To do this, just drop the cut jalapeños in a small pot of boiling water for about one minute, and then use a slotted spoon to pull them back out. Put them in a bowl of ice water to stop the cooking process.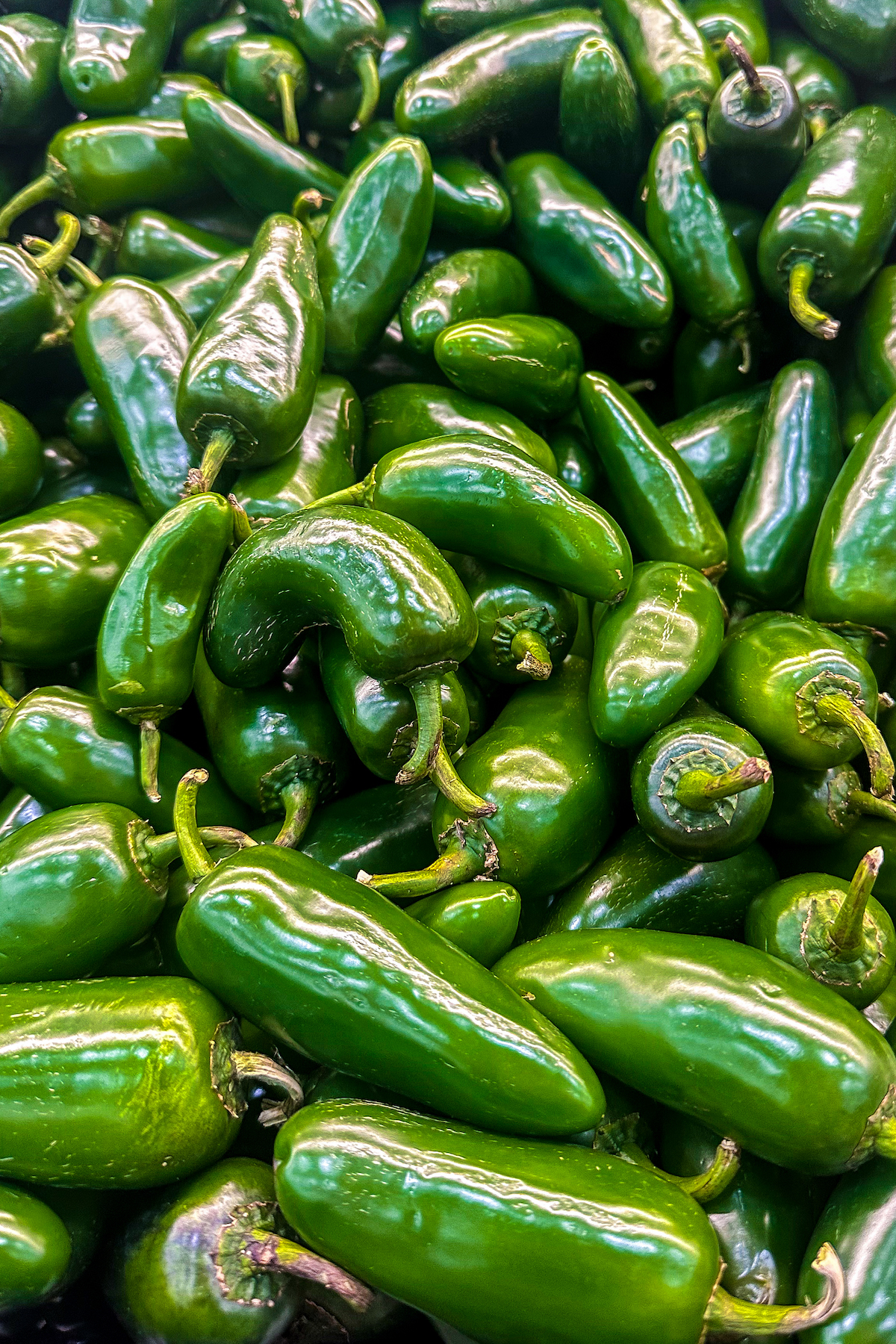 How to Get Jalapeño Off Your Hands
Handling jalapeños can leave a spicy residue on your hands, which can cause irritation, especially if you accidentally touch your eyes or face! Whenever you handle peppers, be sure to avoid touching your eyes or face, so you don't spread the capsaicin to those sensitive areas. Then clean your hands thoroughly to get rid of any residue. Here are some effective ways to clean jalapeño off your hands:
Soap and Water: Good old soap and water usually do the trick. Wash your hands thoroughly, making sure to scrub between your fingers and under your nails for at least 20 seconds. Rinse them really well, to get all of the soap and jalapeño off.
Oil and Salt: If soap and water don't seem to be enough, you can try using oil and salt for even more cleansing. Apply a small amount of cooking oil (such as vegetable oil or olive oil) to your hands, then sprinkle some salt on them. Rub your hands together as if you were washing them, focusing on areas where the pepper residue seems stubborn. Then use more soap and water to wash off the oil and salt.
Citrus: Lemon juice (or lime juice) contains citric acid, which can help neutralize the capsaicin from peppers. Squeeze some fresh lemon or lime juice onto your hands and rub them together. Wash your hands with soap and water afterward to remove the juice and any remaining jalapeño residue.
Milk: Dairy products contain casein, a protein that can bind to capsaicin and help soothe the skin. Soak your hands in a small dish of milk for a few minutes, or pour milk directly onto your hands and rub them together. Rinse with water, and then wash as usual with soap and water.
If you are sensitive to peppers or have sensitive skin, one of the easiest ways to protect yourself is by wearing food-prep gloves while handling jalapeños. Be careful to take them off without touching the juices from the peppers.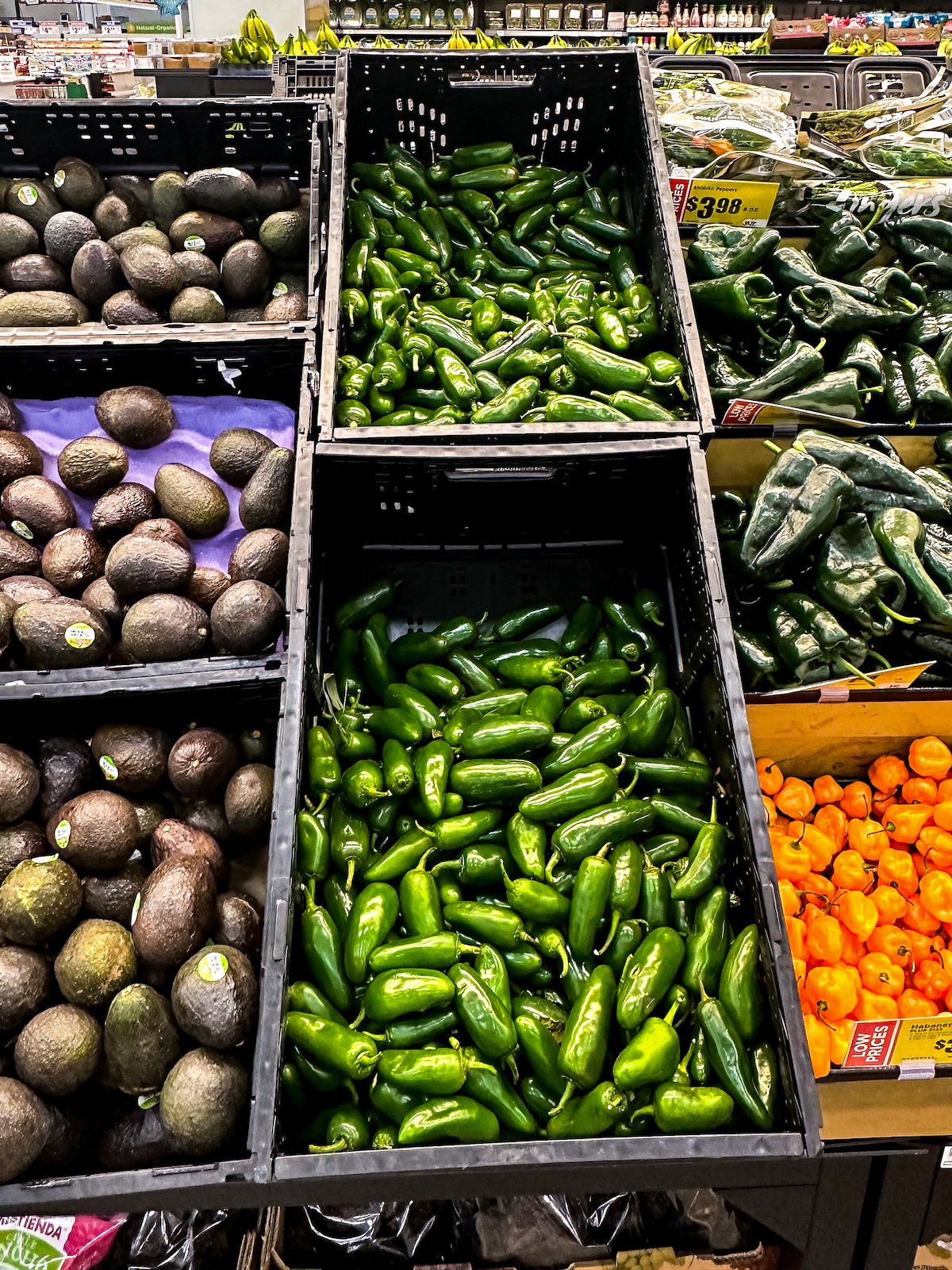 Can You Freeze Jalapeños?
Yes! Freezing jalapeños is a great way to preserve them and use them all year long. To do it properly, just follow these easy steps:
Wash and Dry: Wash the jalapeños with cold, running water, and pat dry with a clean tea towel or paper towel.
Prep: You can freeze them whole, or cut them up first (this allows you to remove the seeds and membranes, if you like!).
Blanch: Plunge the prepped jalapeños in boiling water for one minute, and then use a slotted spoon to take them out and transfer them to a bowl of ice water.
Flash-Freeze: Pat them dry again, and put them on a baking sheet or plate. Stick that in the freezer until the jalapeños are frozen solid.
Package and Store: Place the flash-frozen jalapeños in freezer bags, and seal them up. Mark with the date, and freeze for 6 – 12 months.
You can add frozen jalapeños directly to cooked dishes like soups, sauces, and stir-fries! If you want to use them in salads, salsas, or other uncooked dishes, thaw them out first. Either way, enjoy!
Is a jalapeño a fruit?
Yes, jalapeños are technically classified as fruit. So are other peppers like bell peppers, cayenne peppers, and Scotch bonnet peppers. This is because they develop from the flower of the plant and contain seeds. However, for cooking purposes, we usually consider peppers to be vegetables, because they have a flavor profile that's more similar to vegetables than it is to most fruits.
Are jalapeños good for you?
Absolutely! Jalapeños are rich in vitamins A and C, and like many spicy, colorful foods, they deliver some powerful antioxidants, which can help fight inflammation and reduce the risk of cancer. Plus, the capsaicin in peppers may have pain-reducing effects – very cool.
Do jalapeños get hotter when they turn red?
Yes, they do. Jalapeños are usually picked before they turn red, but occasionally you may find some reddish ones in the grocery store (and of course, if you grow your own, you can choose when to pick them). Once they begin to turn red, these peppers become both hotter and sweeter.
What to Cook with Jalapeños
If you have jalapeños to use up, woo hoo! These recipes will make the most of those mouthwatering little peppers. Happy cooking!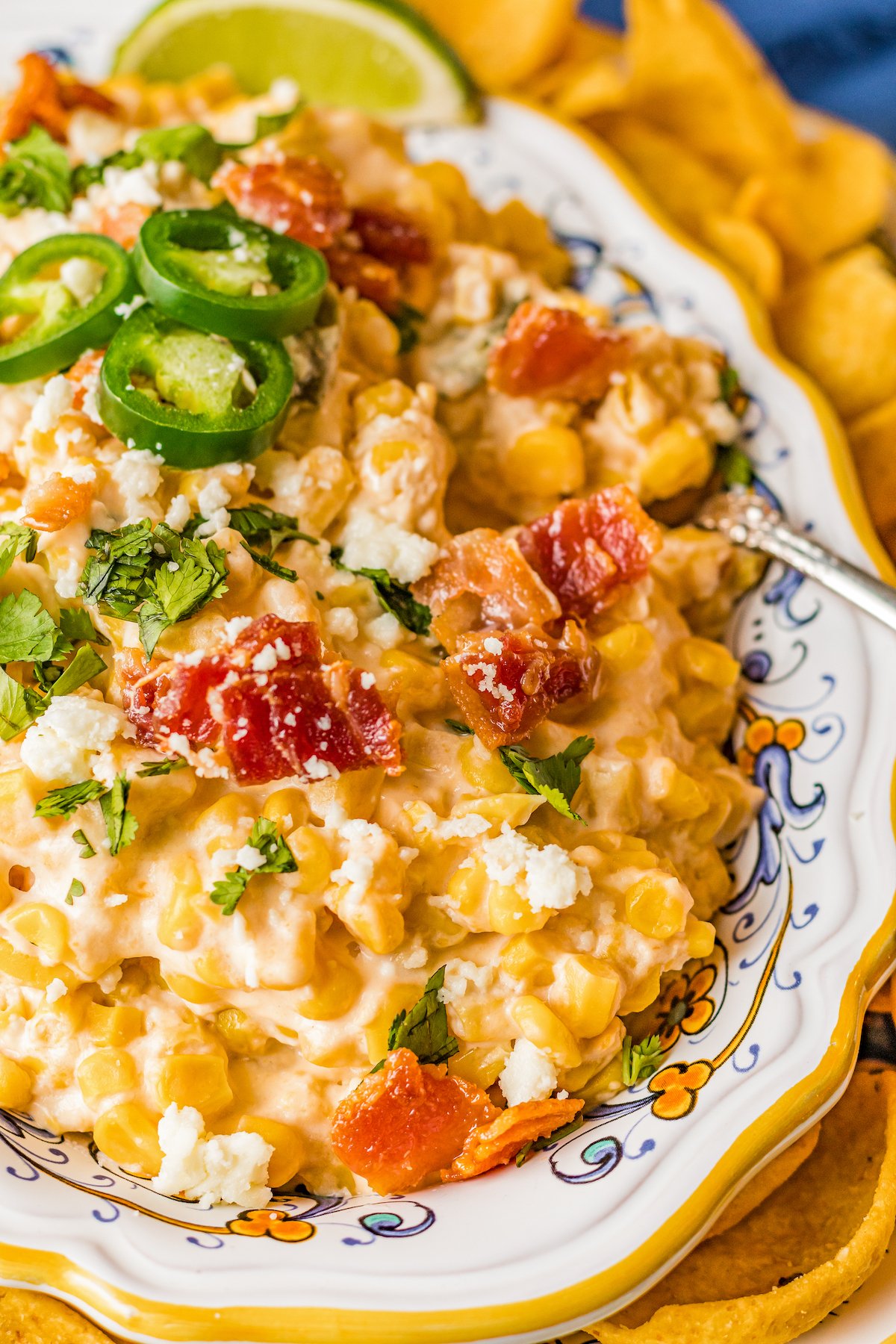 Crockpot Jalapeño Corn Dip
This easy and creamy Crockpot Corn Dip is made with juicy corn, spicy jalapeños, gooey cheese, smooth cream cheese, and crispy bacon. Serve with chips, pretzels, or just spoon it right out of the crockpot!
Get the Recipe!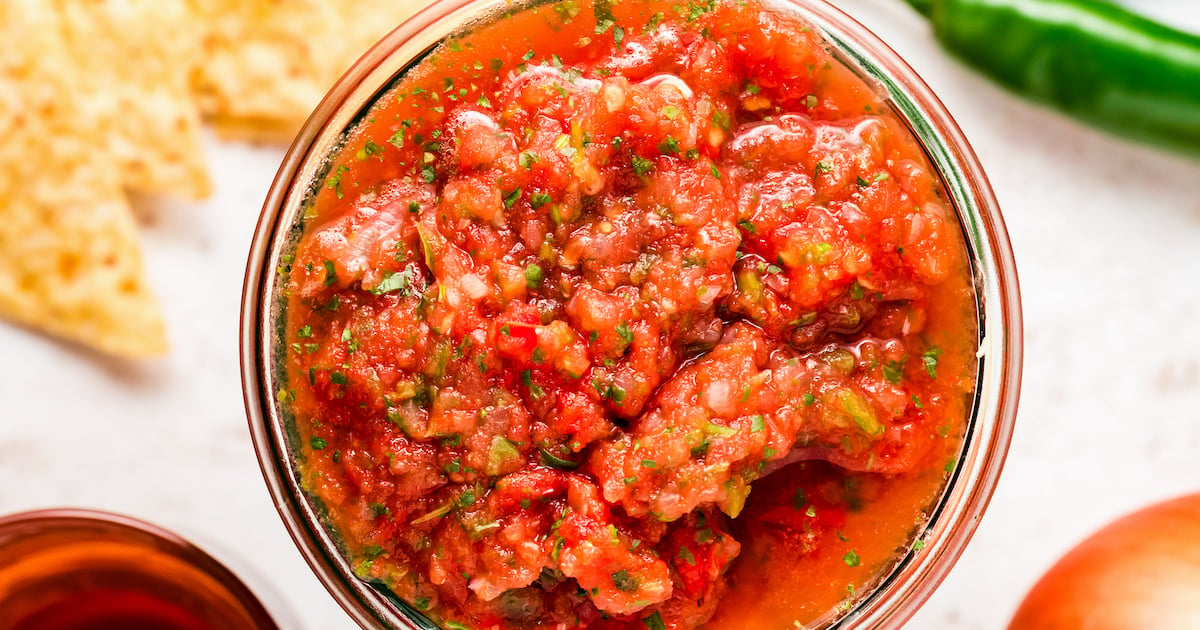 Restaurant Style Salsa
Loaded with charred veggies, this refreshing and perfectly spicy restaurant style salsa is great for drizzling over your favorite Mexican foods. Exploding with fresh flavor and ready in 20 minutes, it's the only salsa recipe you'll be making from now on!
Get the Recipe!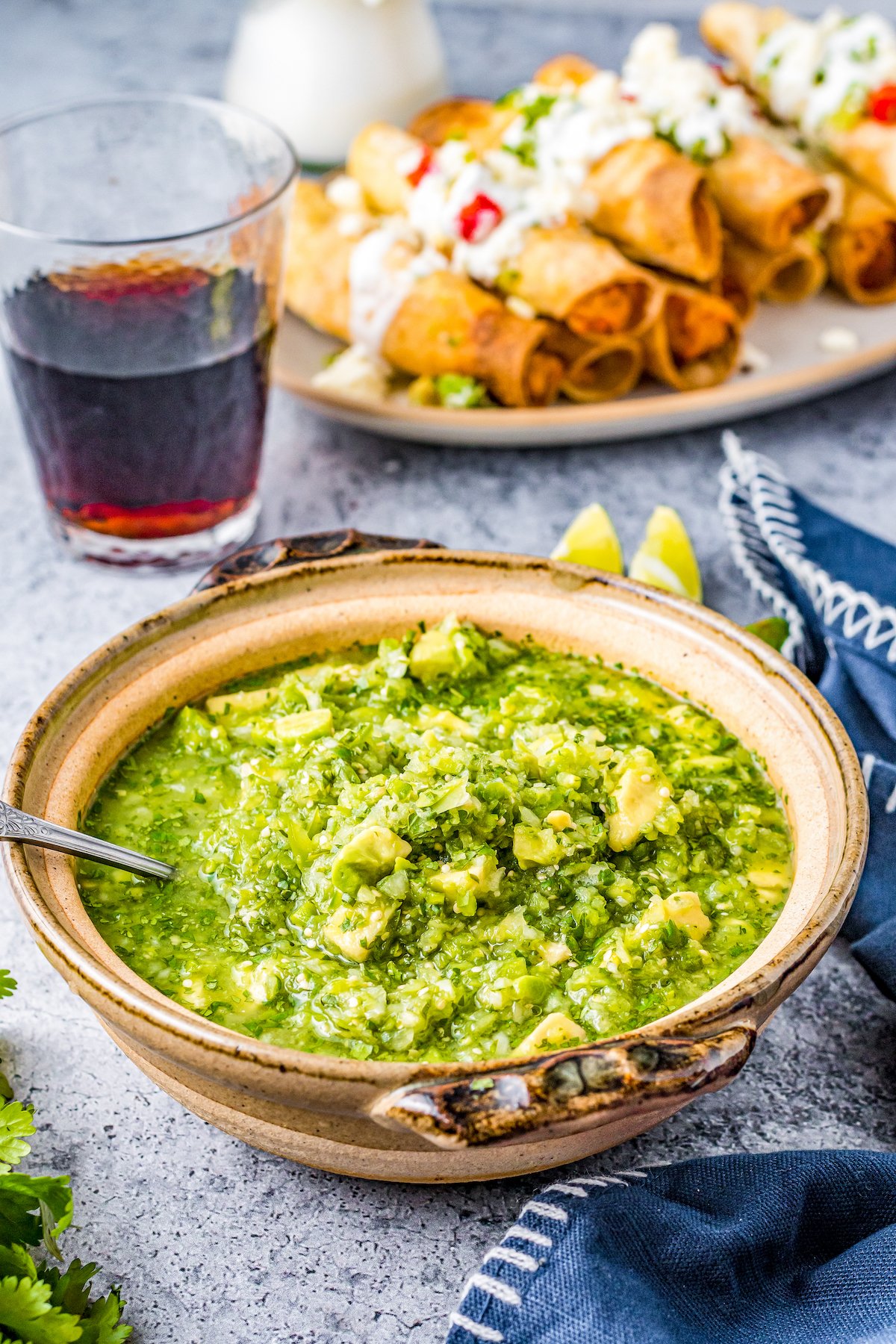 Tomatillo Avocado Salsa
Tomatillos, jalapeños, onion, garlic, avocado, and a splash of lime make this simple Tomatillo Avocado Salsa so fresh and flavorful. No cooking necessary, just blend and serve!
Get the Recipe!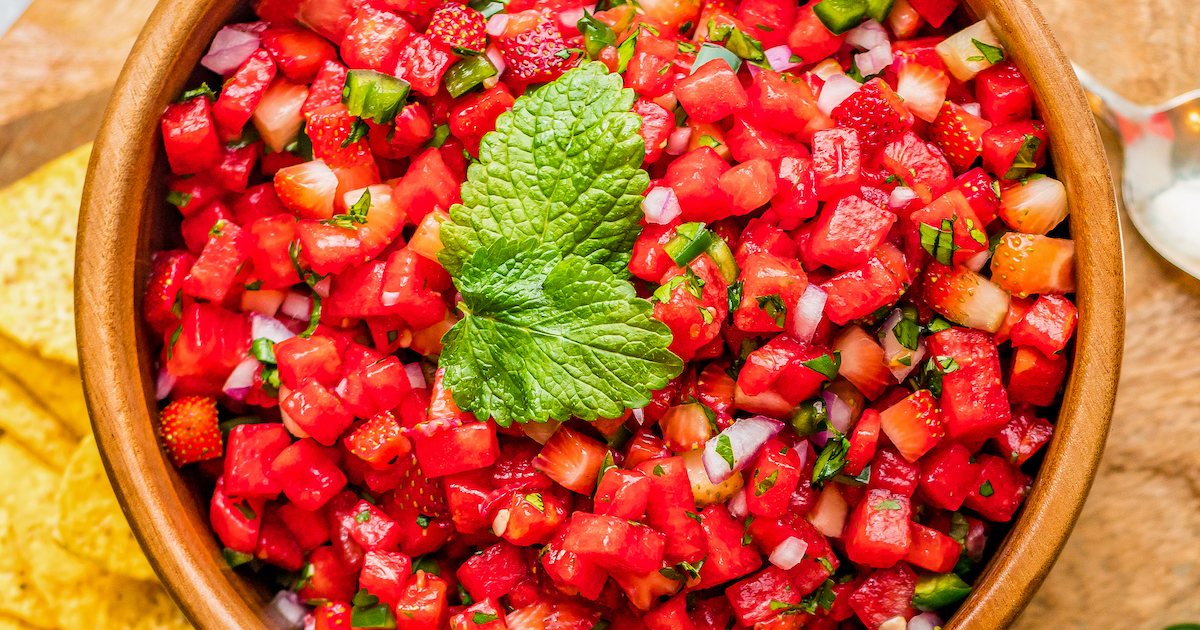 Strawberry Watermelon Salsa
Sweet and spicy, this Strawberry Watermelon Salsa is made with fresh fruit, fresh herbs, honey, jalapeño, and onion. Served with chips (or your favorite savory dish), it's an addictive appetizer with a unique, refreshing taste.
Get the Recipe!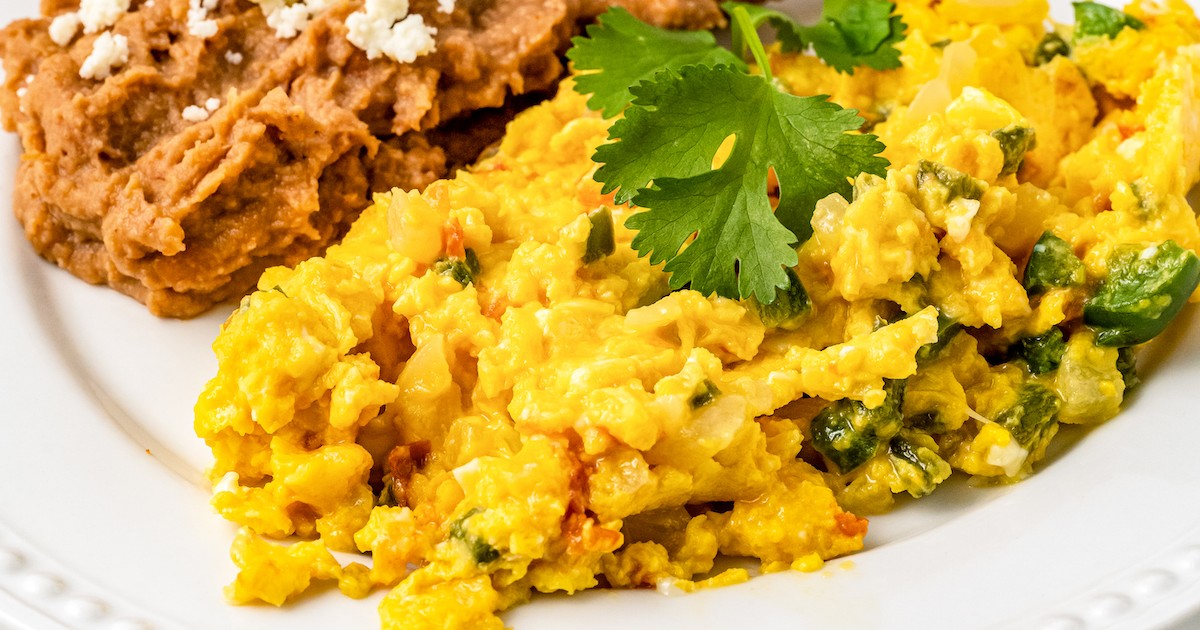 Huevos a la Mexicana (Scrambled Mexican Eggs)
With bites of jalapeño, onion, and tomatoes, these Huevos a la Mexicana are the 20-minute solution for lazy mornings. This easy Mexican breakfast is flavorful and filling, keeping you satisfied until lunch time!
Get the Recipe!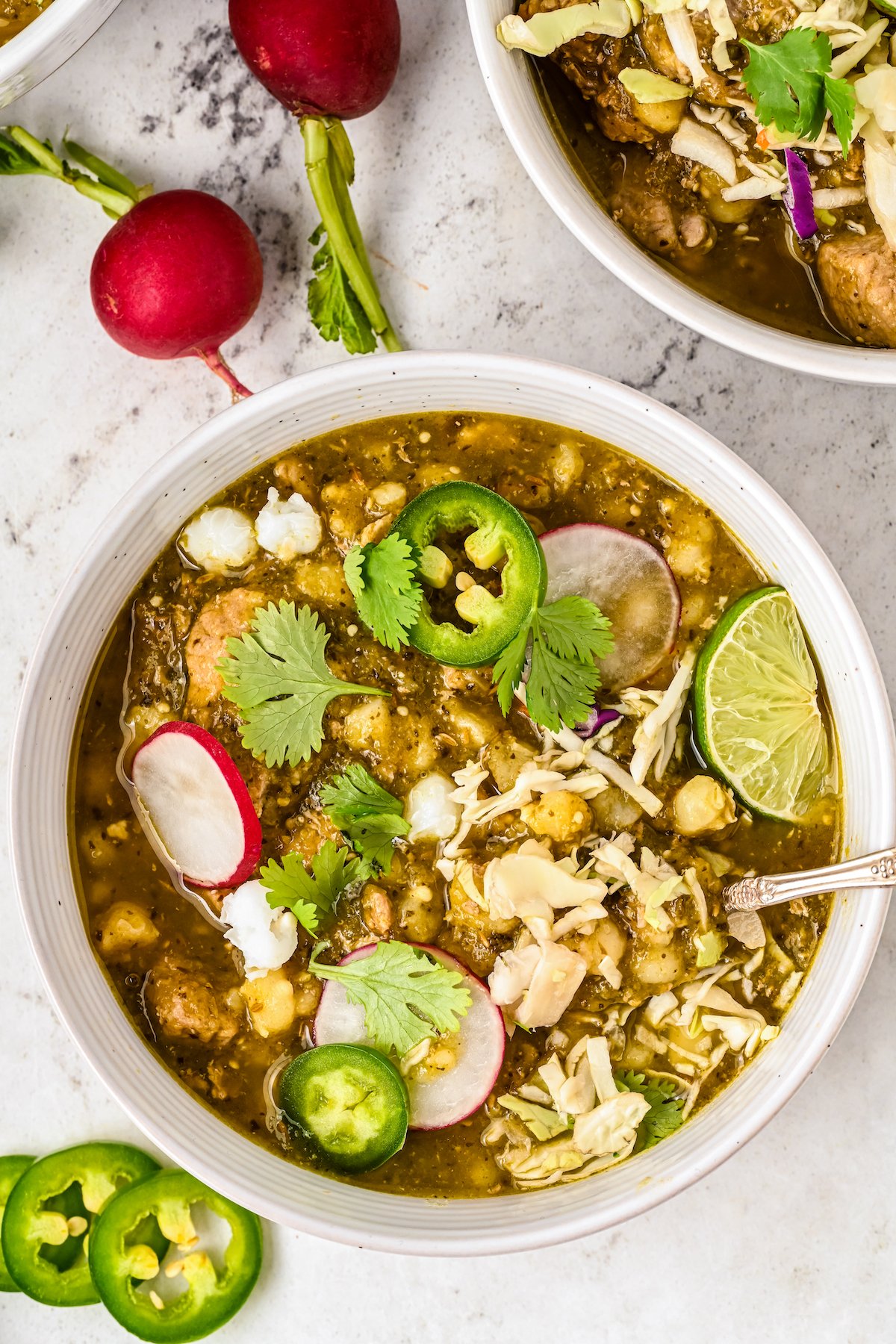 Pork Pozole Verde
Packed with pork and white hominy, Pozole Verde is a comfortingly spicy Mexican soup. Made with a poblano and tomatillos sauce, a bit of shredded cabbage is just what it needs for extra greenness and crunch.
Get the Recipe!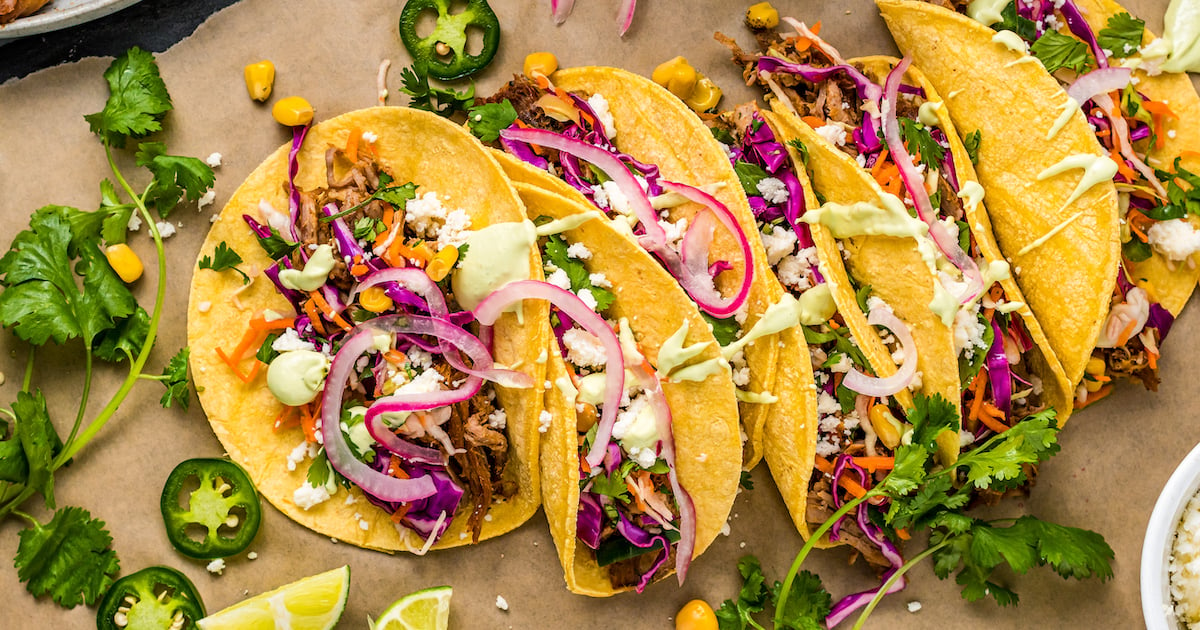 Pulled Pork Tacos
Pulled Pork Tacos are the perfect weeknight dinner. With cilantro-lime slaw, creamy avocado sauce, and pickled onions, you will have everyone coming back for more!
Get the Recipe!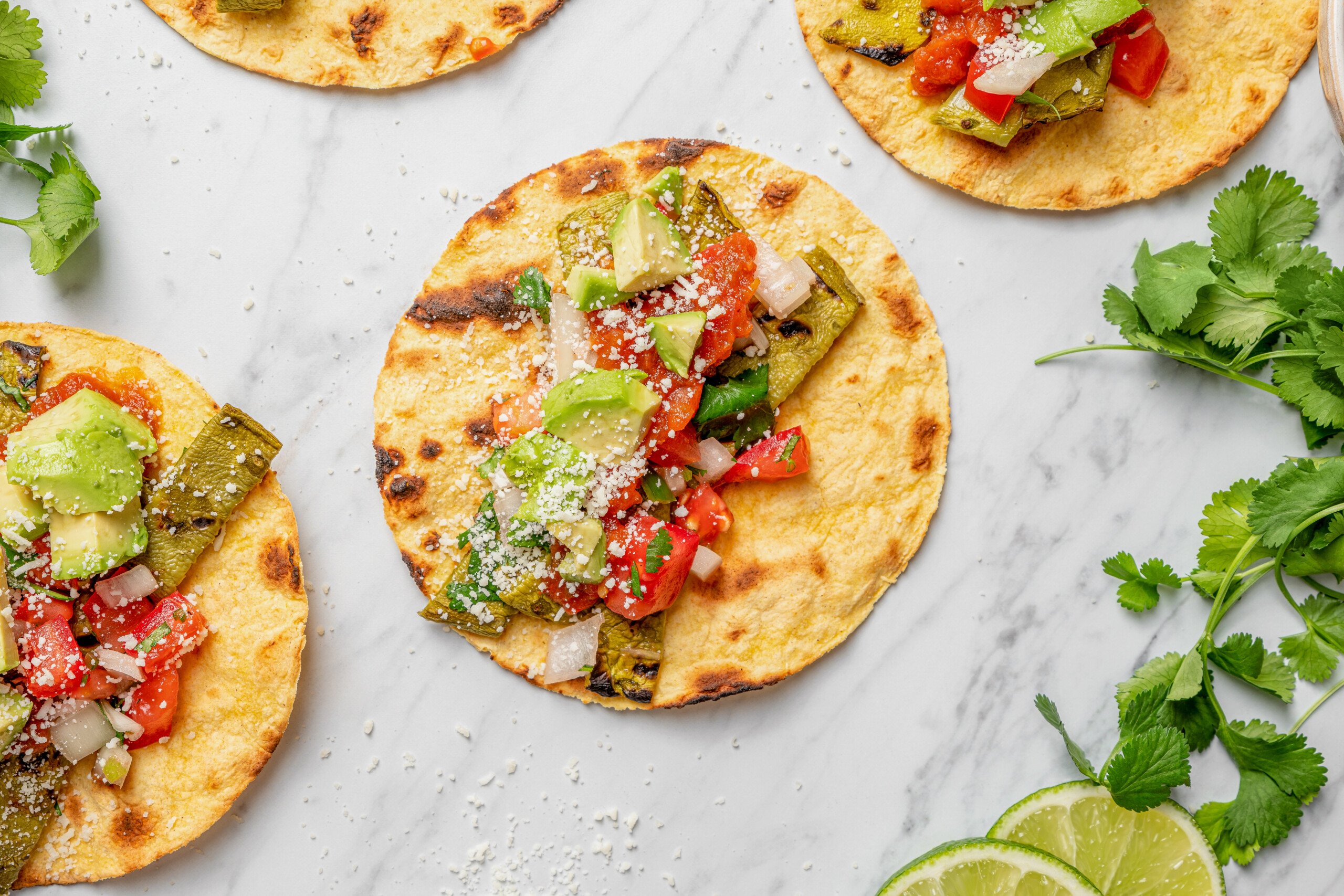 Nopales Asados Tacos
Packed with crunchy veggies, these Nopales Asados Tacos are the light and refreshing meal you need to get through the summer. They're super easy to make and waiting to be loaded with toppings for a healthy Mexican lunch.
Get the Recipe!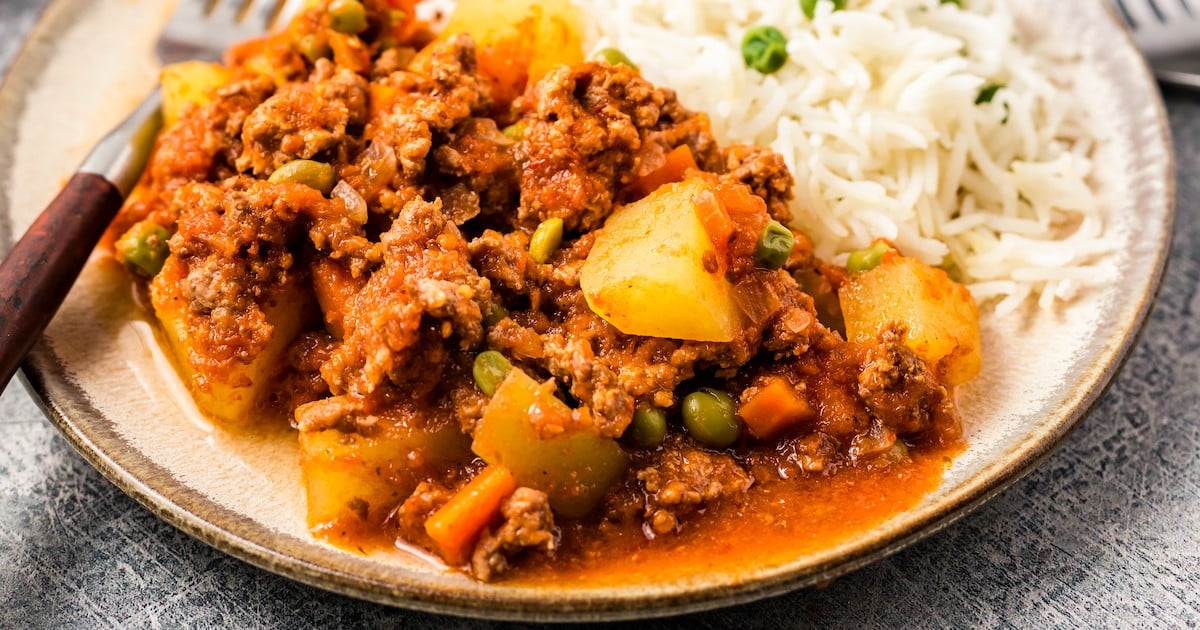 Mexican Picadillo
Loaded with tender veggies, this Mexican Picadillo is the perfect easy dinner for hectic weeknights. It's juicy and spicy with hints of chipotle and jalapeño you'll love in every saucy bite.
Get the Recipe!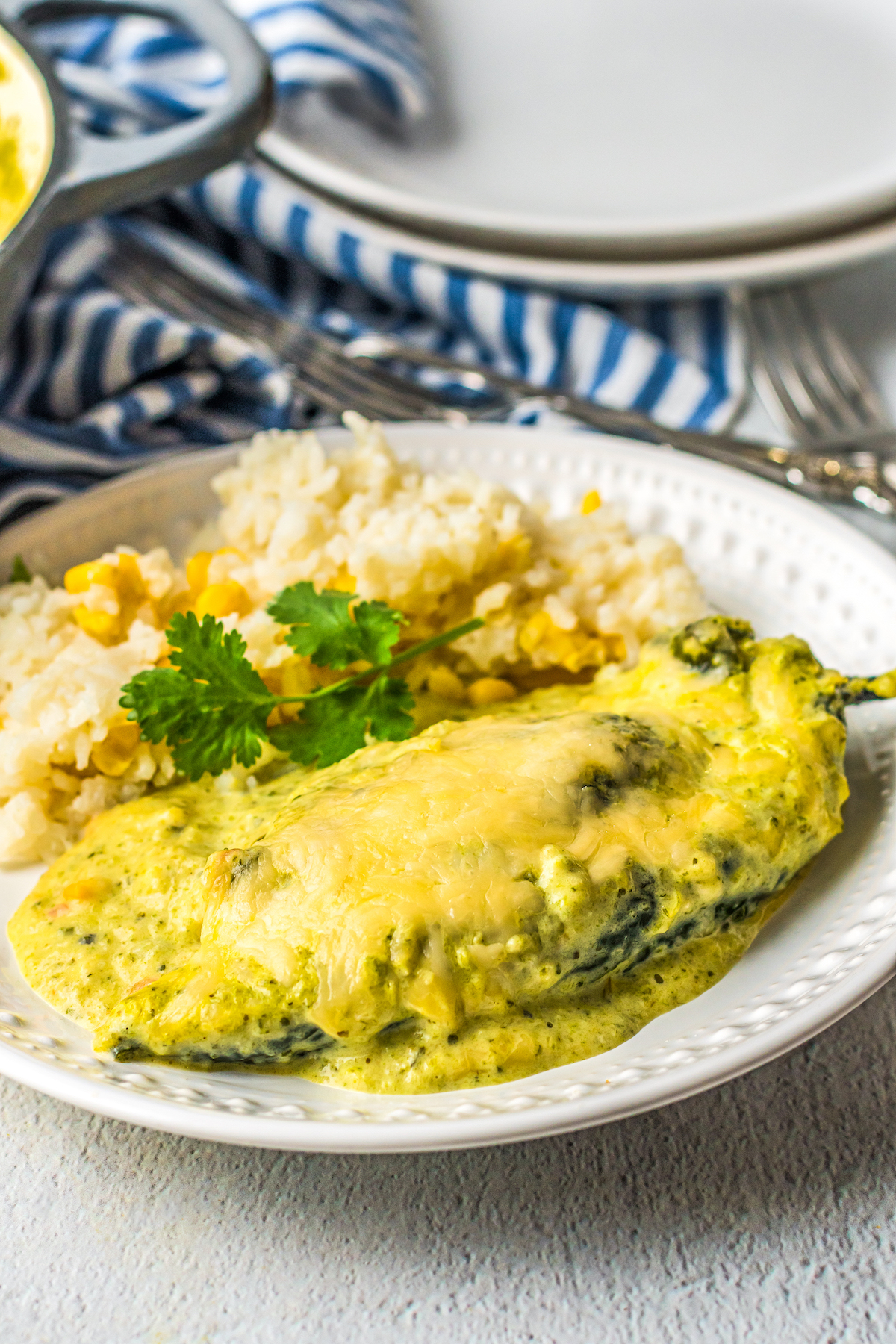 Chile Rellenos in Cream Sauce (Rajas Con Crema)
Roasted poblano peppers are stuffed with a chicken and corn mix, then cooked in a spicy cream sauce. Chile Rellenos (Rajas Con Crema) are a classic Mexican recipe that is perfect if you're looking for a dinner with some heat!
Get the Recipe!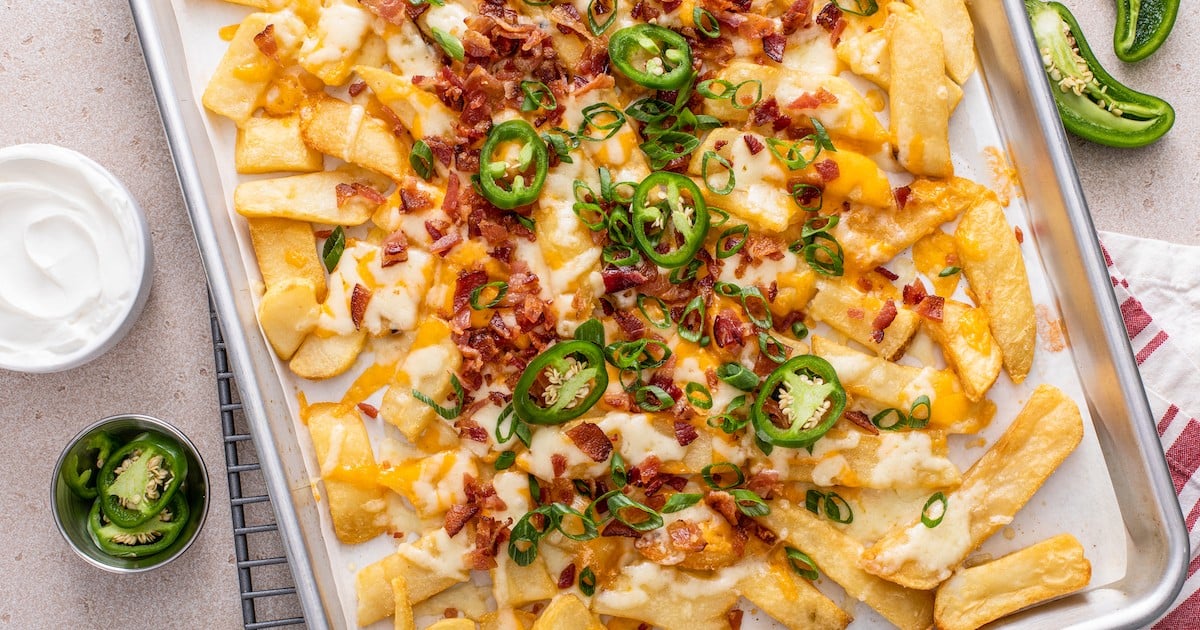 Texas Cheese Fries
Texas Cheese Fries are your favorite crispy seasoned fries, but loaded with melted cheese, bacon, jalapeños, and green onions. A dollop of sour cream puts them right over the top!
Get the Recipe!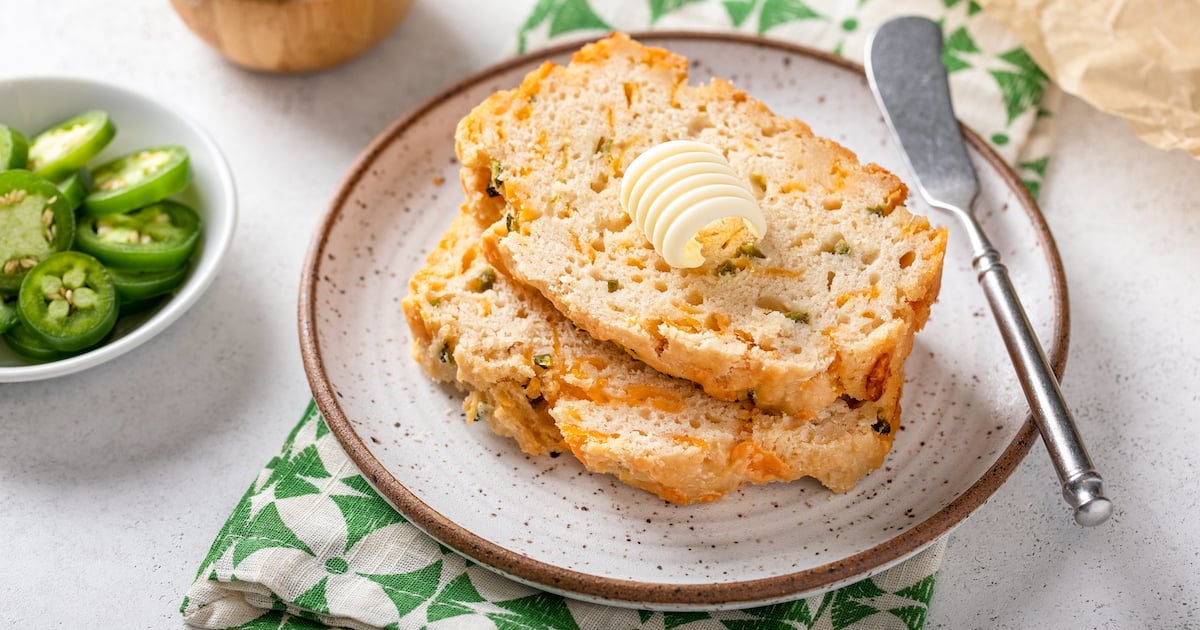 Cheesy Jalapeño Beer Bread
Speckled with cheese and pepper, this jalapeño beer bread is the perfect side for all your Tex-Mex meals. With just the right amount of beer and heat, it's the only bread you'll be making from now on.
Get the Recipe!
I hope you enjoyed this guide to all things jalapeño! These moderately hot, super tasty peppers add a touch of spice and amazing flavor to all kinds of dishes. Handle with care, and spice things up in your kitchen.
This post may contain affiliate links. Read my disclosure policy.