Layers of fluffy and creamy lemon pudding, zesty lemon curd, and vanilla wafer cookies combine to create this tasty Lemon Pudding Trifle. It's a wonderful, no-bake dessert, served chilled making it an easy summer dessert for a hot day!
Lemon Pudding Trifle
If you are looking for a bright and refreshing lemon dessert for Summer, I present to you this gorgeous Lemon Pudding Trifle! Each layer is delicious and once combined, it's simply irresistible.
We start with layers of sweet and velvety lemon pudding, then we add in layers of zesty lemon curd and sweet vanilla wafer cookies. To top it all of, you add a dollop of homemade whip cream right on top.
The lemon curd and lemon pudding pair perfectly together, but the vanilla wafer cookies bring it all together. They soften and soak up some of the moisture from the vanilla pudding and lemon curd, making them my favorite layers.
You serve this lemon pudding chilled, so it's the perfect make ahead dessert or dessert to take to a party. You can make it in one large trifle bowl, a 9×13 casserole dish or even in individual trifles in personal serving sizes! No matter how you serve it, I promise there won't be leftovers!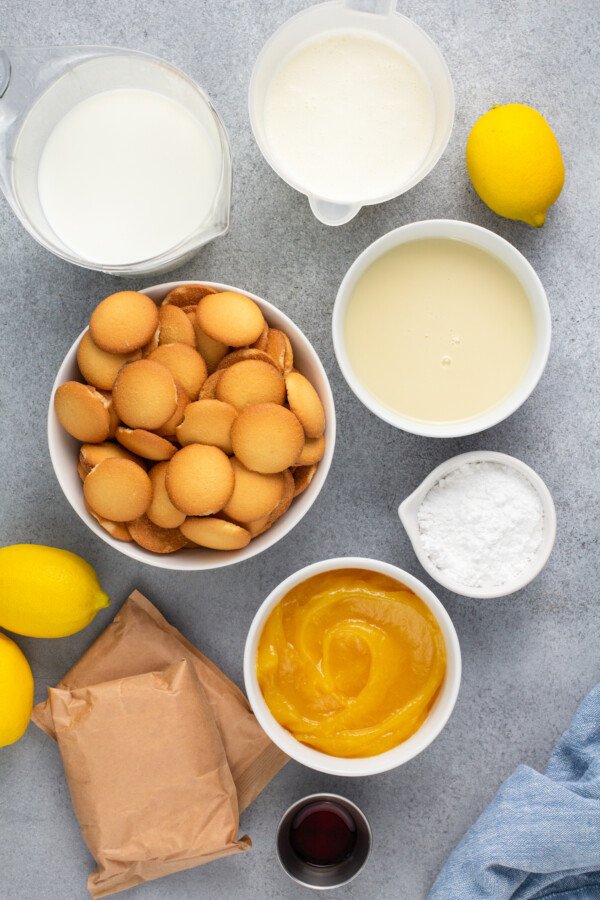 Ingredients
Instant Lemon Pudding
Whole Milk
Sweetened Condensed Milk
Heavy Whipping Cream
Powdered Sugar
Vanilla Extract
Lemon Curd: store bought or homemade lemon curd
Vanilla Wafers: you can also use graham crackers
I like to use homemade whipped cream in my lemon pudding, but you can also use cool whip if you prefer it!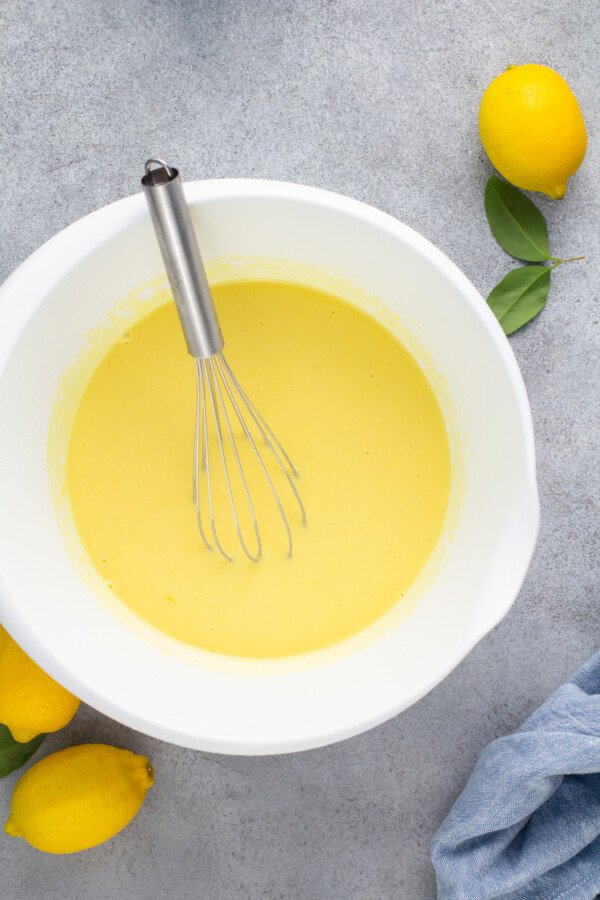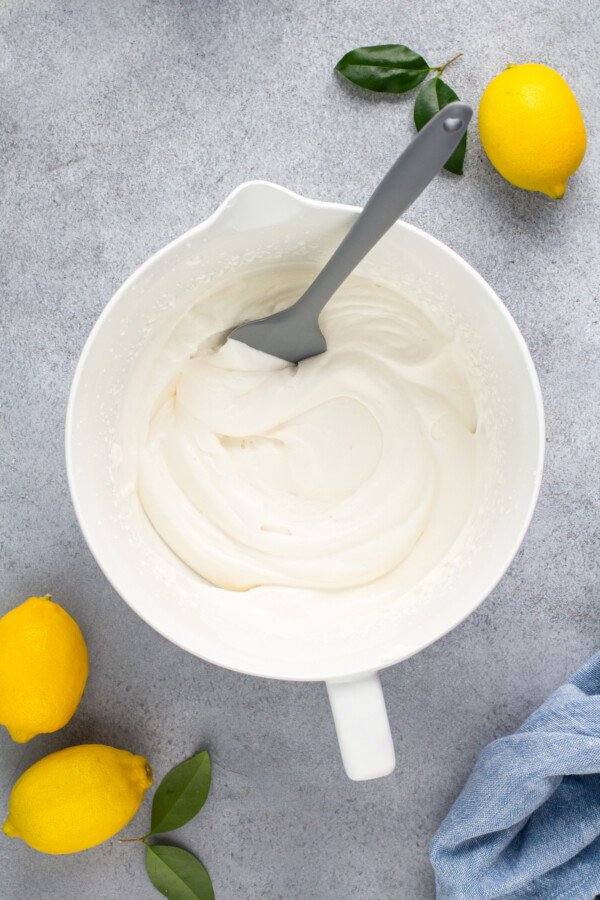 How To Make Lemon Pudding Trifle
Mix: In a large mixing bowl, whisk together powdered pudding mix, milk, and condensed milk until smooth. Let sit for 3 minutes.
Beat: In a separate large bowl, beat whipping cream, powdered sugar, and vanilla extract until stiff peaks form. Fold whipped cream into pudding mix, until smooth.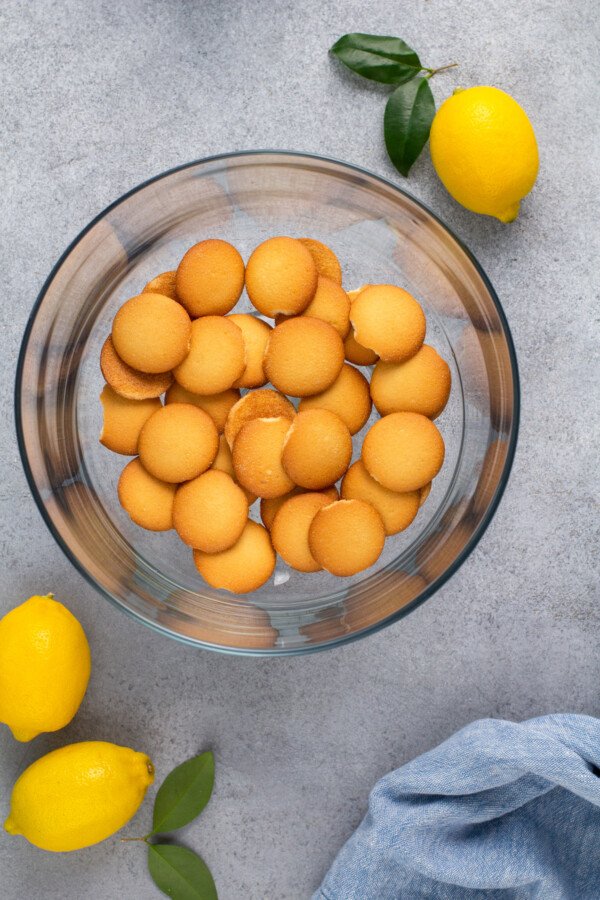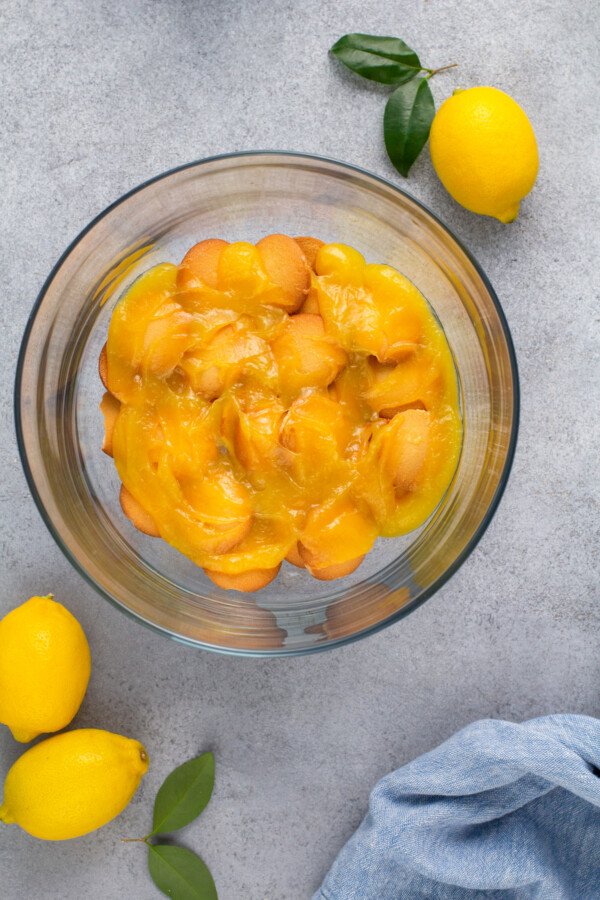 Assemble: In a trifle bowl (or 8 individual mason jars) assemble pudding. First, lay 1/3 of vanilla wafers across bottom of bowl.
Top with 1/3 of lemon curd, spreading it into an even layer. Cover with 1/3 of pudding mixture. Continue with 2 more layers, reserving a little lemon curd to use as garnish.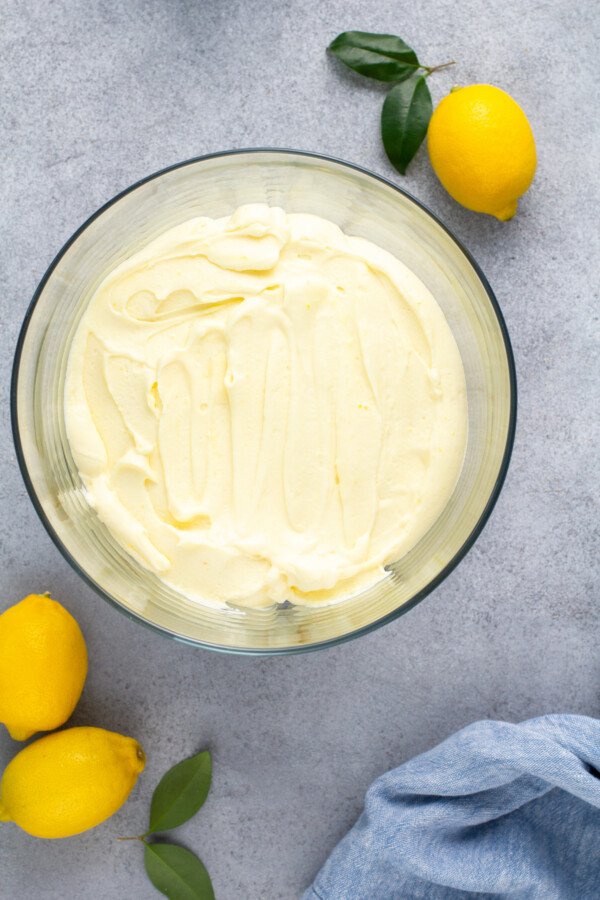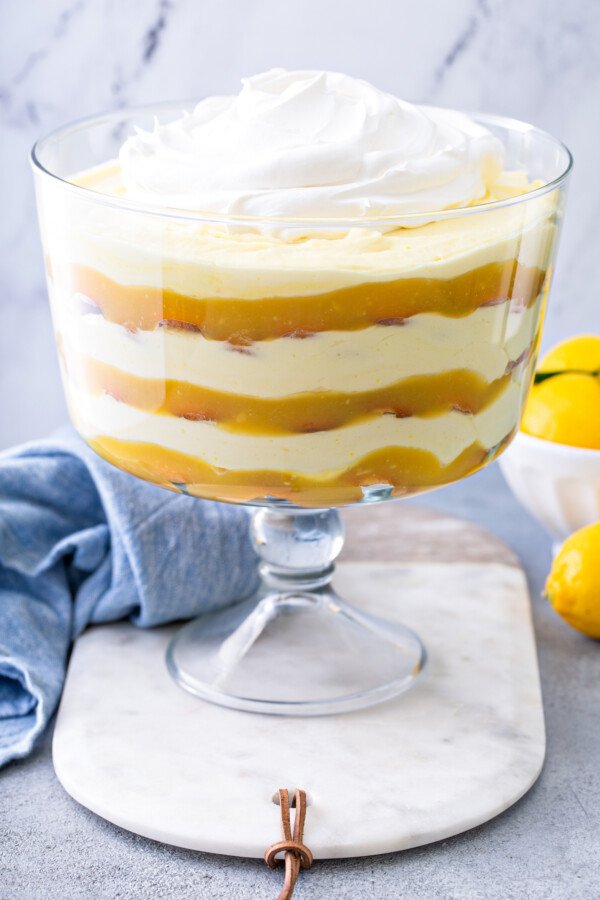 Refrigerate: Cover pudding and let it rest in refrigerator for at least 4 hours before serving. Can be made up to a day ahead.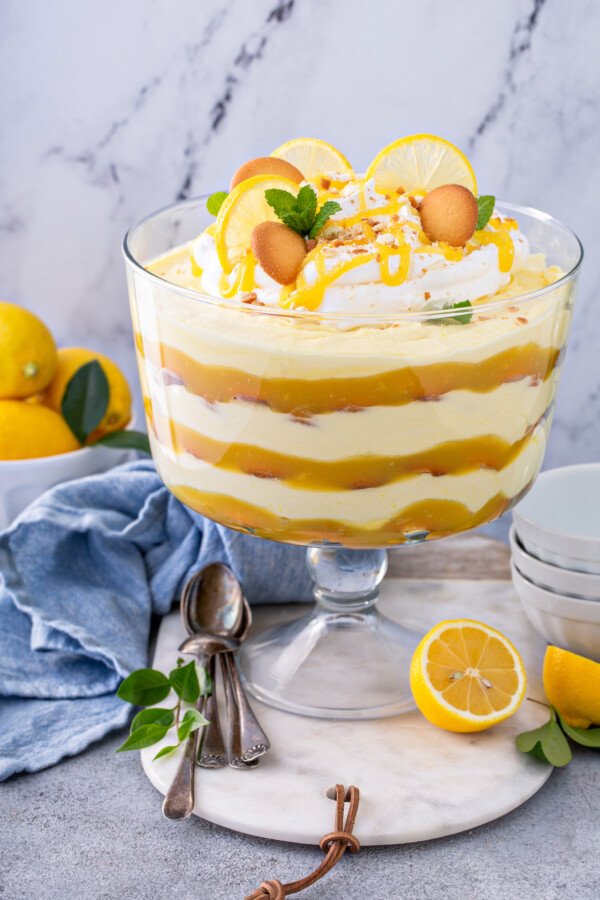 The Secret Ingredient
The secret to this extra creamy lemon pudding is sweetened condensed milk. It's one of those things that just can't be replaced. It brings a sweetness and creamy texture that no other ingredient can give.
Sure the pudding is already sweet, but adding the sweetened condensed milk gives it such a luscious, velvety texture. It honestly makes this lemon pudding 10x better!
Homemade Whipped Cream vs Cool Whip
This is 100% a personal choice and I know many people feel strongly about this. If you want the 90's version of a lemon pudding trifle that your mom probably made, then I recommend you use cool whip. If you would like a richer version, use real whipped cream. I personally think it's so worth that extra step of beating the whip cream yourself.
What If I Don't Have Vanilla Wafers?
If you don't have vanilla wafers you can also use graham crackers in this recipe. The flavor and texture will be slightly different, but it will still be delicious!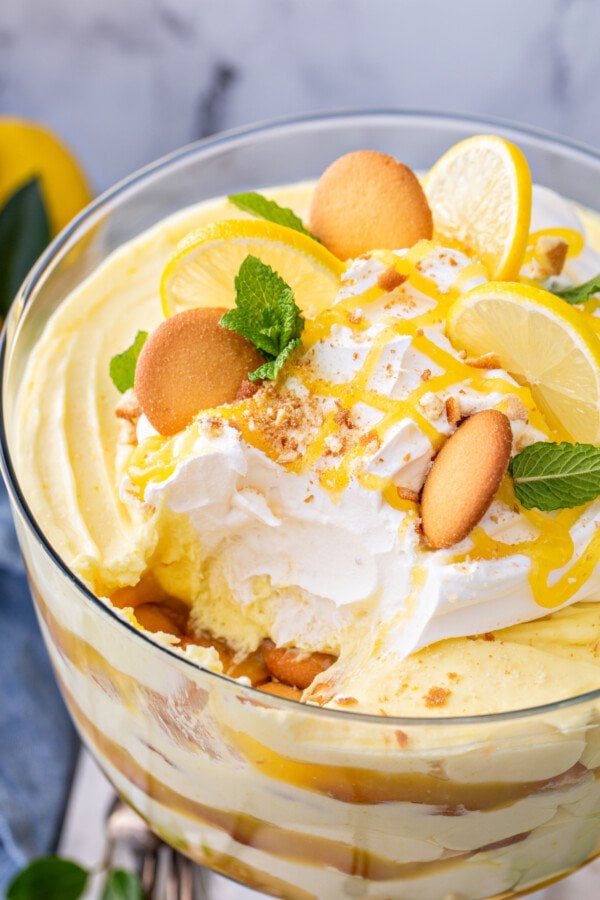 Looking for more layered puddings? Try these reader favorites:
Head on over to Dixie Crystals to get the full recipe I developed for them by clicking the button below:
This post may contain affiliate links. Read my disclosure policy.