No Bake Mini Peanut Butter Cheesecakes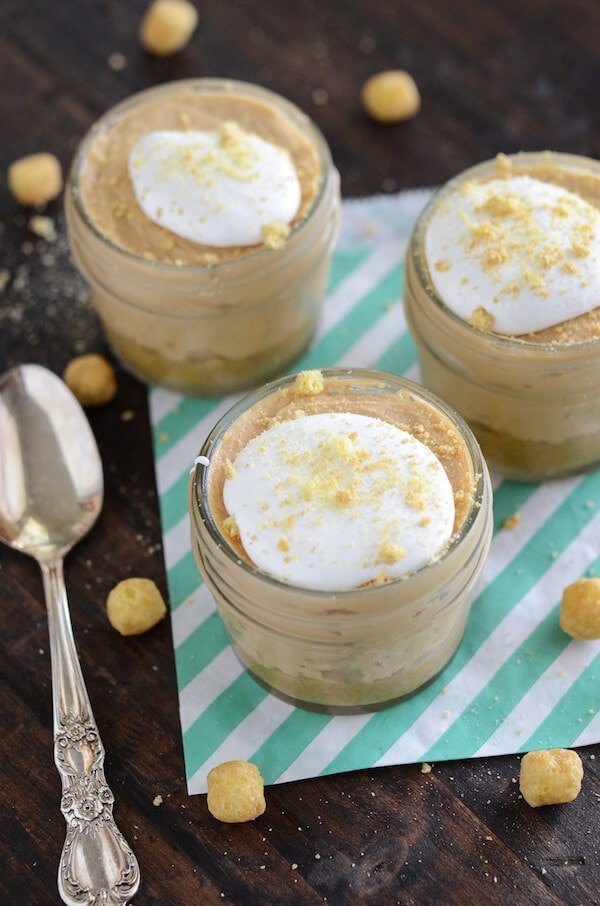 Happy National Cheesecake Day! Oh, and Happy Birthday to Jorge! Funny how those two wonderful events coincide every year. Jorge has always been a big peanut butter fan and I knew he would enjoy this spin on the traditional cheesecake.
This recipe was another great opportunity for me to partner with PHILADELPHIA Cream Cheese. I mean, it is National Cheesecake Day! I use PHILADELPHIA Cream Cheese for many reasons, but the most important reason is quality. PHILADELPHIA has been around since 1872 and uses all real fresh ingredients in their cream cheese. It's all real, fresh, local milk from farms nearby the creameries and is made into cream cheese in just six days. You will find ZERO preservatives in the Original PHILADELPHIA Cream Cheese variety!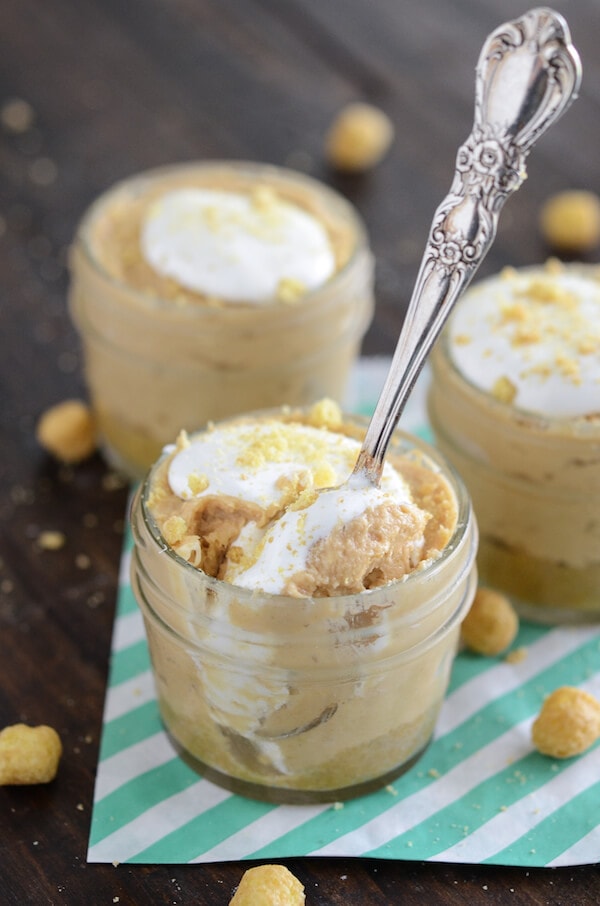 However, I have to be honest, the best part about these mini cheesecakes? They are no bake! No heating up the oven or stove…you just whip them up and let them chill for a few hours. Cheesecake has never been easier. 😉
No Bake Mini Peanut Butter Cheesecakes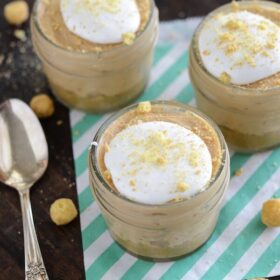 Ingredients:
2 cups Cap'n Crunch Peanut Butter Crunch
3 tablespoons unsalted butter, melted
1 8 oz block PHILADELPHIA Cream Cheese, softened
3/4 cup creamy peanut butter
1/2 cup powdered sugar
2 tablespoons heavy cream
1 teaspoon vanilla extract
6 (4 oz) mini mason jars
marshmallow fluff for garnish
Directions:
In a food processor, pulse the Peanut Butter Crunch Cereal until finely crushed. Add butter and pulse until well combined and when you pinch the mixture together, it holds well.

Divide crust evenly and press the mixture in the bottom of each mini mason jar. Refrigerate until ready to fill.

In a standing mixer fitted with a paddle attachment, beat PHILADELPHIA Cream Cheese and peanut butter until smooth, about 2 minutes.

Add the remaining ingredients and keep mixing it for another minute or so or until you have a smooth batter.

Divide the batter among the mini mason cars, cover and refrigerate for 4 hours or overnight.

When ready to serve, top with a scoop of marshmallow fluff and serve!
This year I am happy to be an ambassador for PHILADELPHIA. While I have been compensated for my time, my opinions are my own.