Peaches & Cream Streusel Muffins: tender muffins loaded with fresh peaches and cinnamon are topped with a sweet streusel topping and creamy vanilla icing.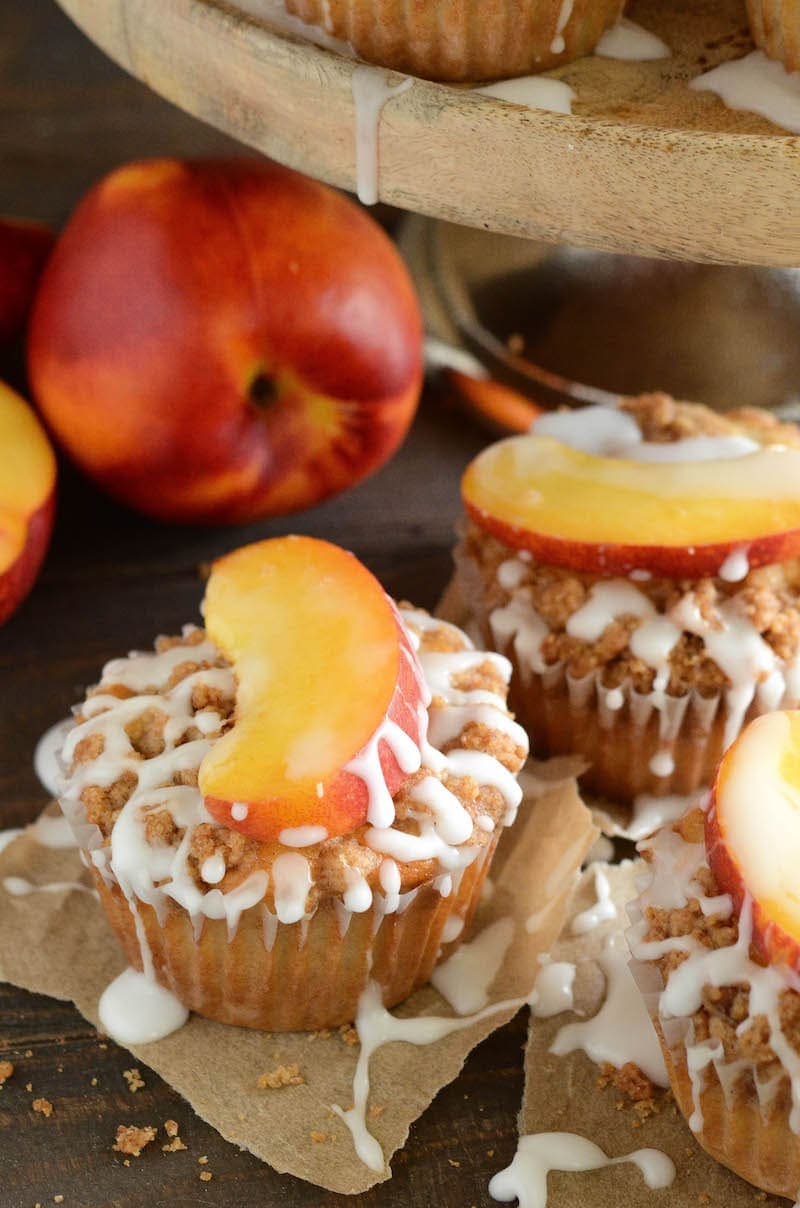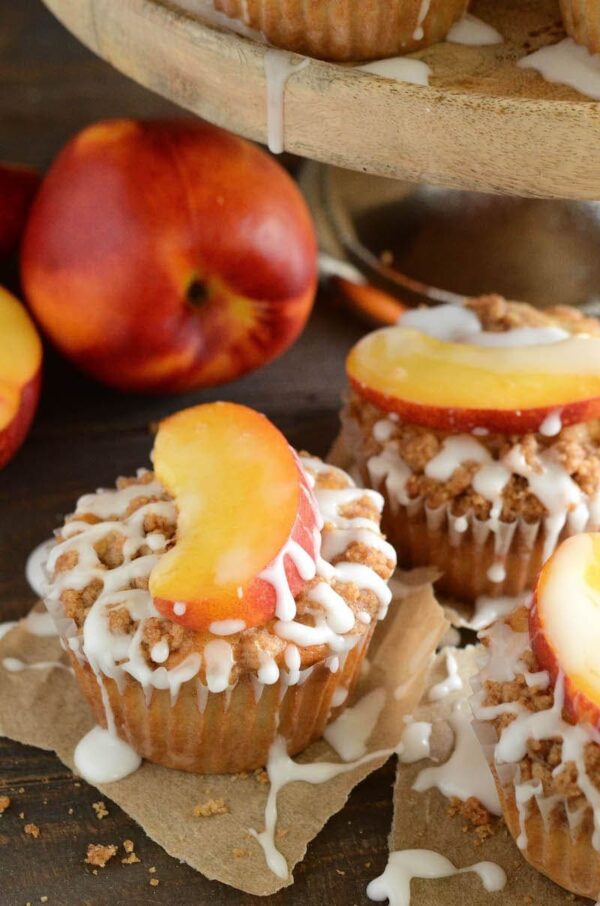 Are you drooling over these Peaches & Cream Streusel Muffins?? I know I am wishing I still had a few leftovers sitting on my kitchen counter!
Peach season in Florida is from about April through June and there is almost nothing better than a fresh sweet juicy peach.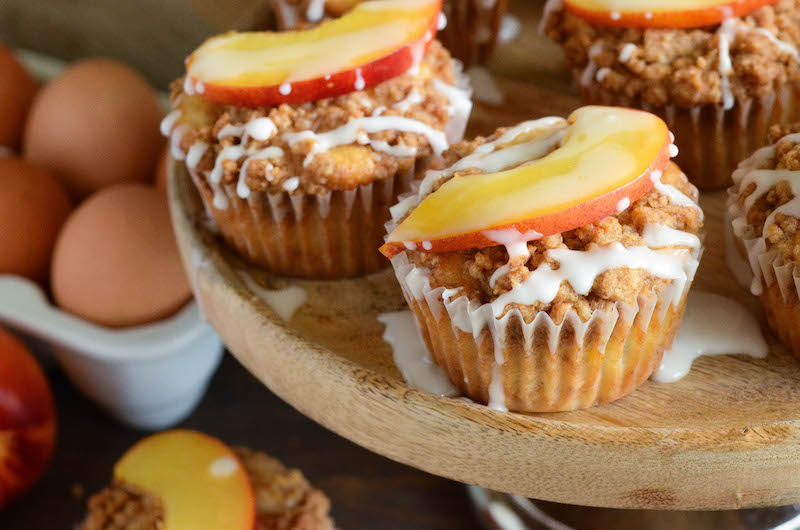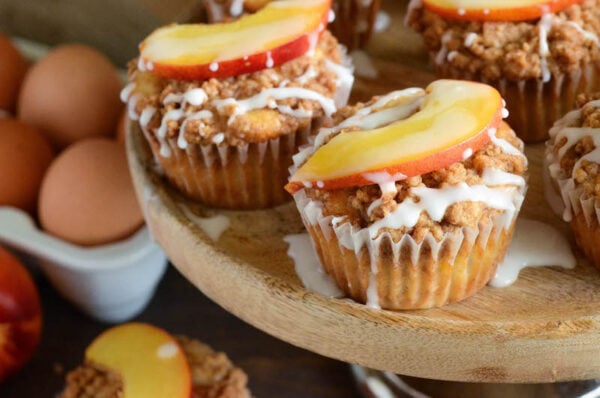 I picked up a big basket of these babies at our local market last weekend and knew we had to do something special with a few of them.
My girls are big muffin fans, but then who isn't?! If I have a fruit or vegetable they may not really like, they gobble it up as soon as I put it into a muffin. We eat a whole lot of muffins with hidden zucchini in them around here!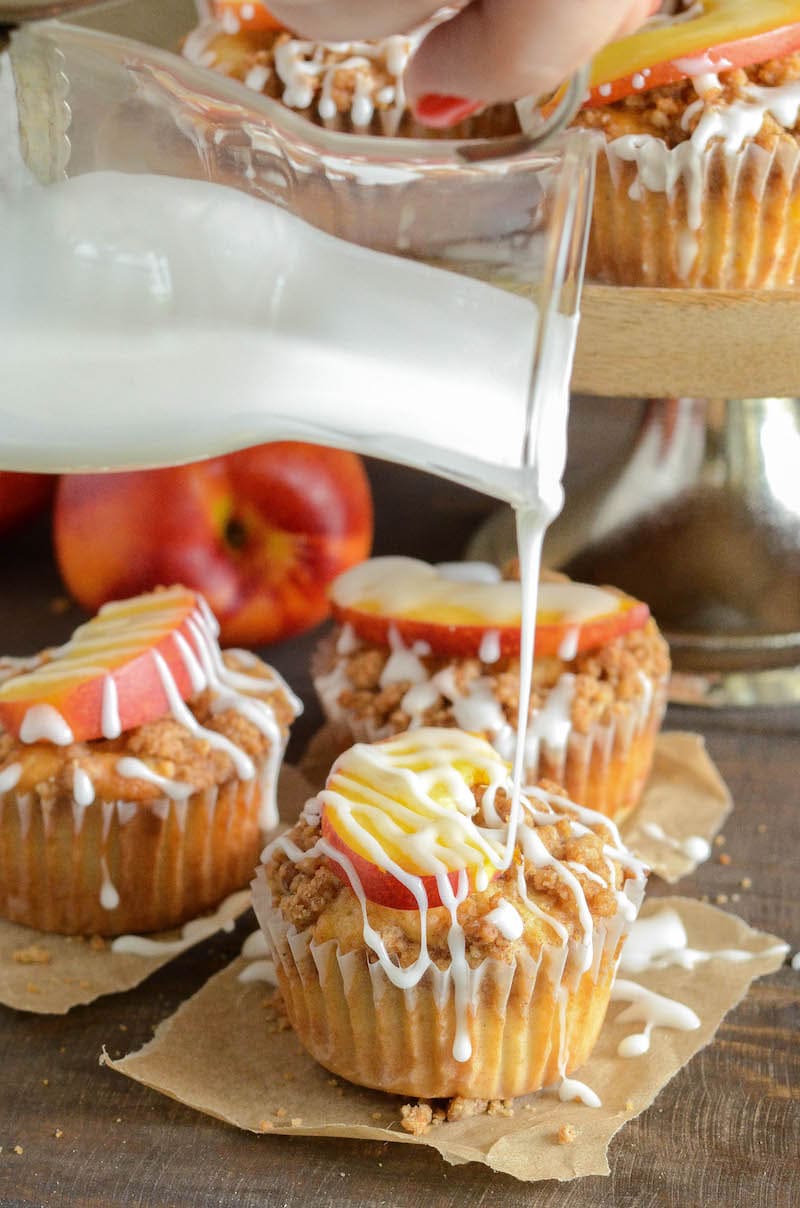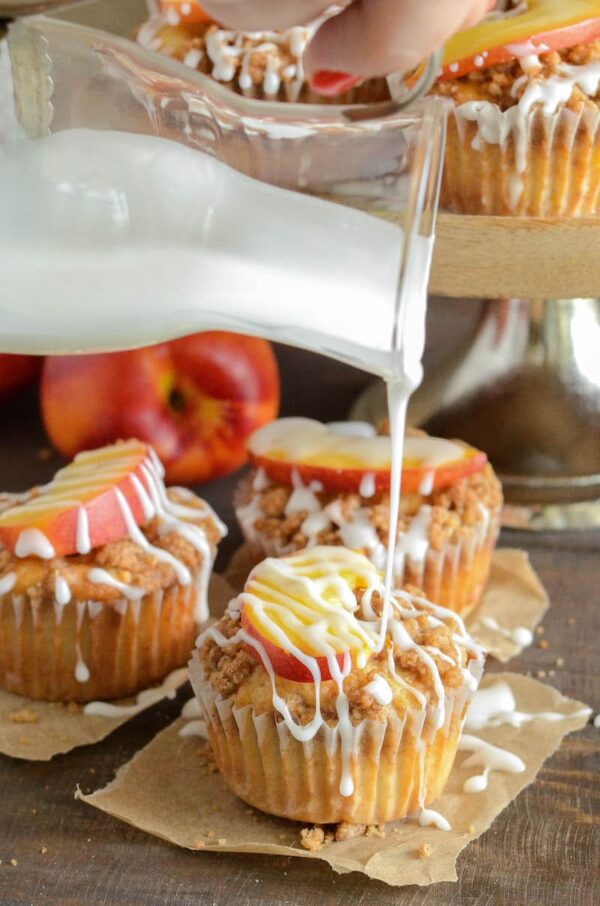 These Peaches & Cream Streusel Muffins are perfectly soft and tender from a muffin base that is loaded with butter. I made sure to add a lot of cinnamon and bite size chunks of fresh peaches in too.
I added a crunchy brown sugar and cinnamon streusel on top before baking — because what muffin is truly completely without a streusel topping?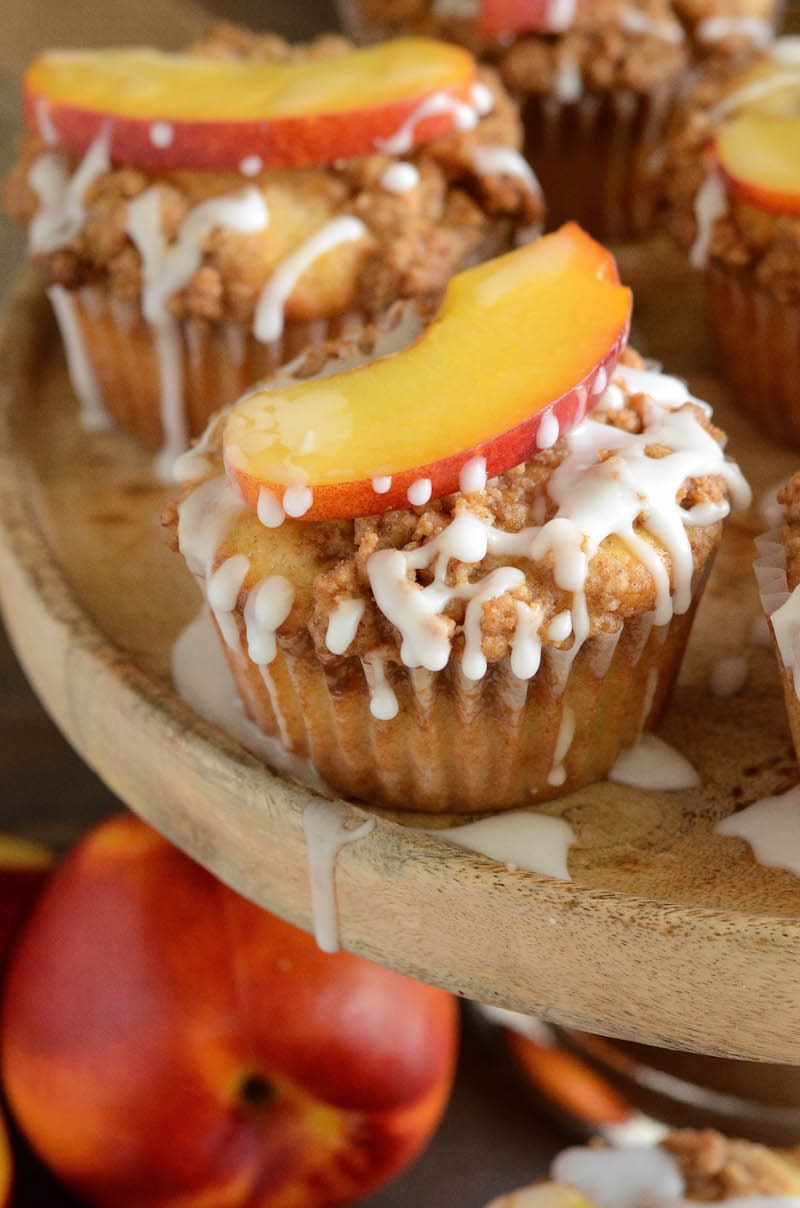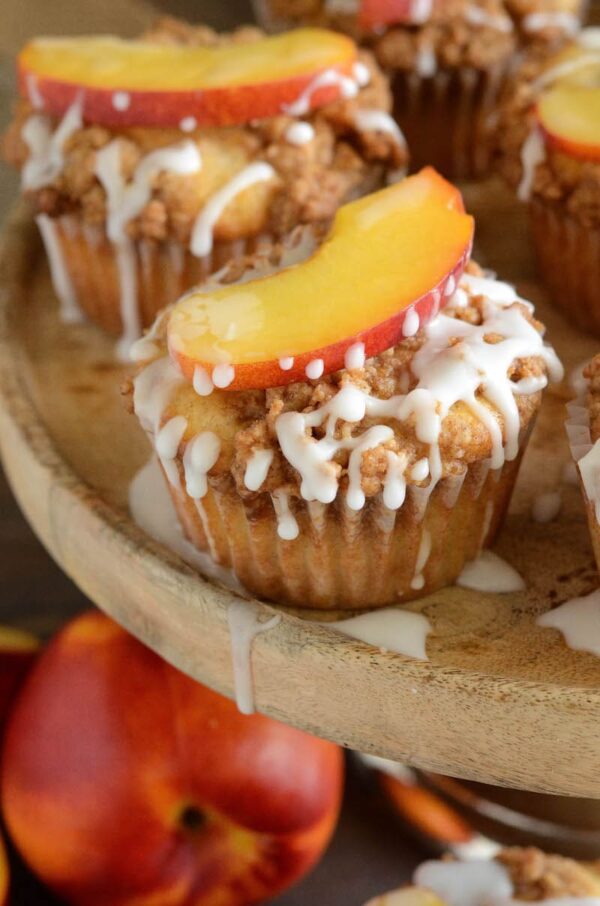 To finish them off, I whipped up a quick powdered sugar based vanilla frosting to drizzle on top. The girls thought these were little individual cupcakes and kept begging for more!
Also, if you are in need of a quick dessert, you can heat one of these Peaches & Cream Streusel Muffins up in the microwave for about 10 seconds and serve it with a scoop of vanilla ice cream. It's out of this world good!
I developed this recipe for Dixie Crystals, head on over for the printable RECIPE: Peaches & Cream Streusel Muffins
This post may contain affiliate links. Read my disclosure policy.