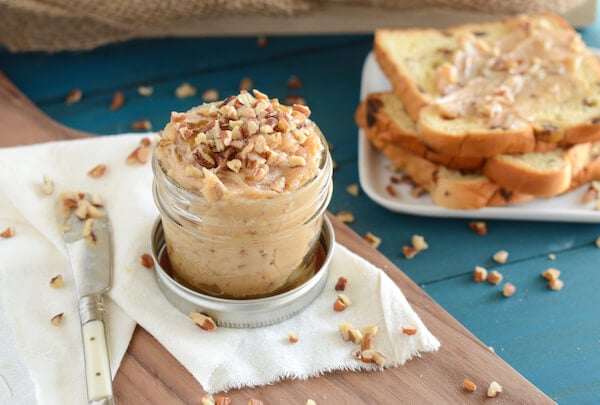 I have a toast addiction. To be fair, it's probably better classified as a general carb addiction. However, I have yet to meet a toast I didn't like.
I like toast plain with butter, honey, fun jams, peanut butter or mashed avocado. I truly just love bread and will take it in any form I can get it. Especially bread pudding (donut or nutella croissant!), but that's not exactly breakfast smart.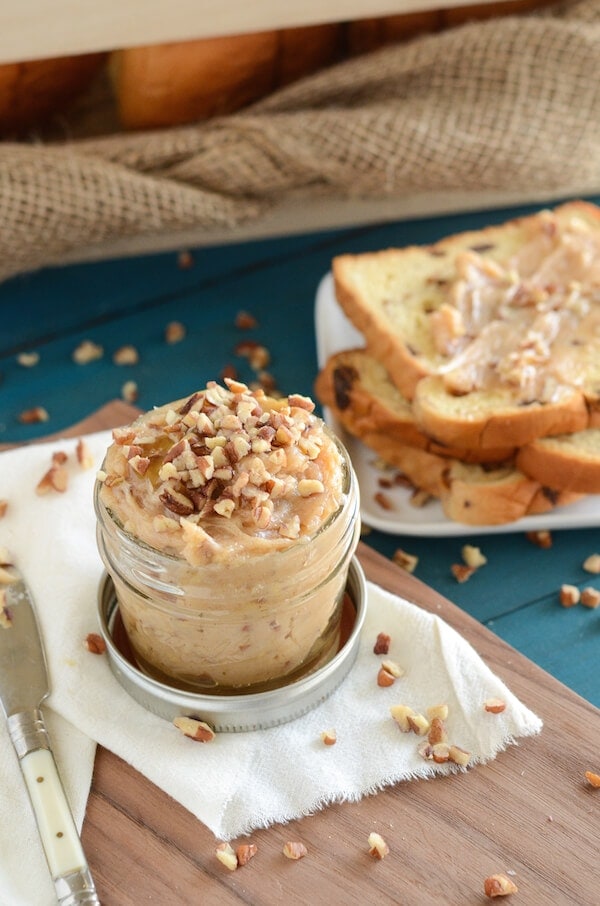 One thing I really love to make are compounded butters for toast (or just for dinner rolls and such). I like to make them with rosemary and garlic a lot, but something sweet sounded fun instead.
I decided on doing a honey pecan version and let a stick of butter soften on the counter while I made some eggs for the family. Then it took just a minute to whip it into a delicious compounded butter!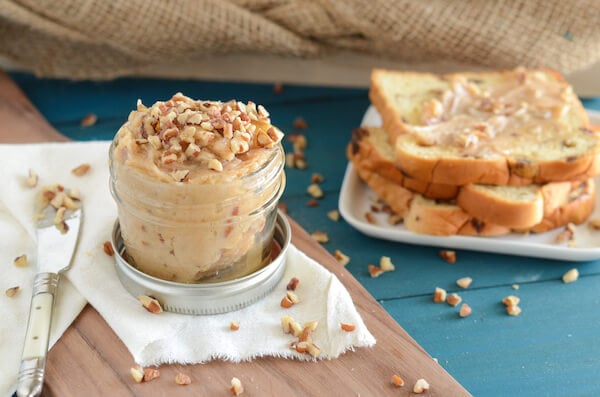 Head over to Dixie Crystals for this super easy FULL RECIPE: Pecan Honey Butter
This post may contain affiliate links. Read my disclosure policy.