These creamy Honey Pecan Cheese Balls are incredibly easy to make in only 15 min! They are my favorite make ahead holiday appetizers to impress guests!
Easy Honey Pecan Cheese Balls
If you are a fan of cheese balls, these mini honey pecan cheese truffles are going to be your new favorite appetizer!
You can call them mini cheese balls, or cheese truffles if you are feeling fancy like me. ;-)
These easy Honey Pecan Cheese Truffles only use 6 ingredients, most of which you probably already have in your pantry.
Creamy goat cheese with honey, pecans and a few dashes of cinnamon make these cheese truffles irresistible!
They are my favorite little holiday appetizers to serve for Christmas and New Years!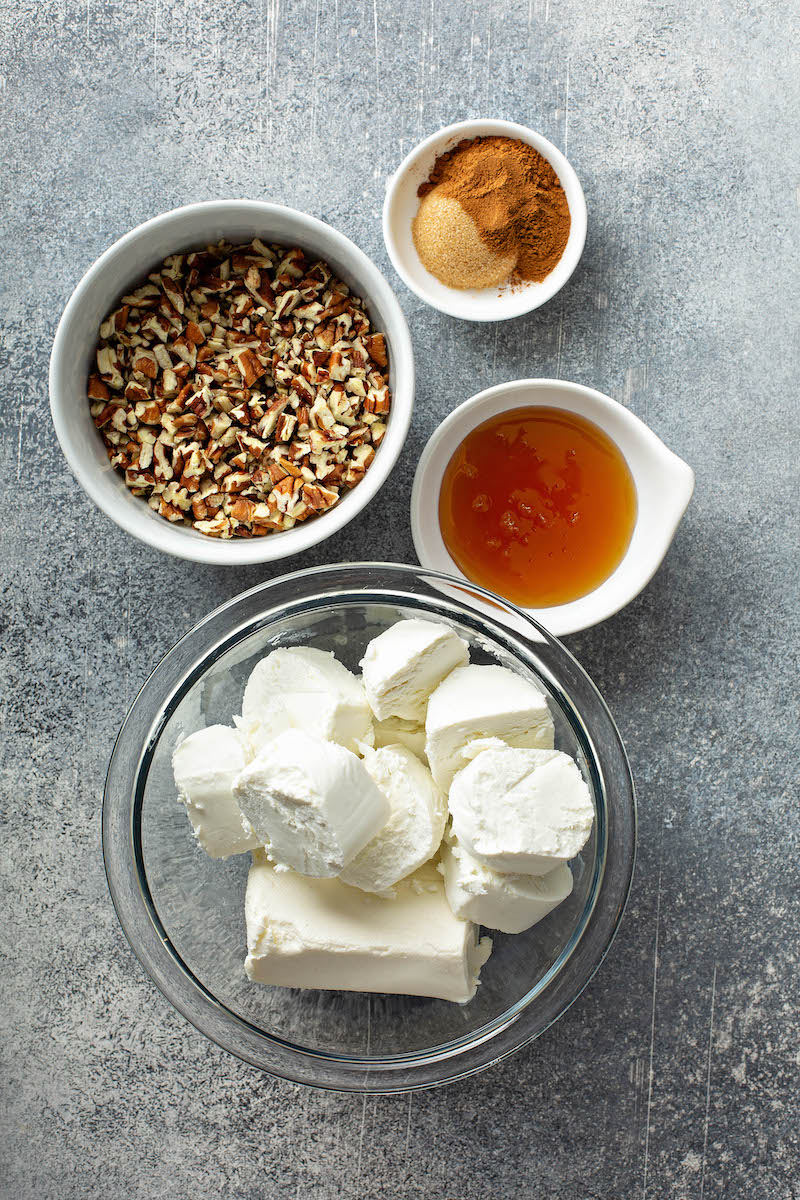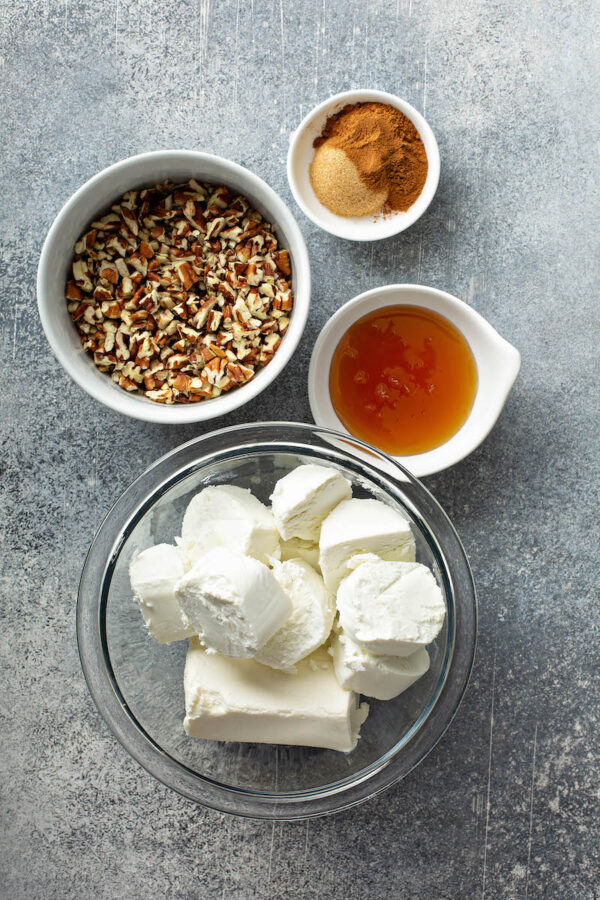 Honey Pecan Cheese Ball Ingredients
We only need 6 ingredients to make these mini cheese balls recipe:
goat cheese
cream cheese
honey
cinnamon
brown sugar
chopped pecans
These cheese balls are perfect as is and my favorite recipe version, however I know many of you will ask about substituting the cheese and pecans.
So yes, you can use all cream cheese, if you do not like goat cheese. And yes, you can use all goat cheese as well if you prefer.
However, when combining goat cheese and cream cheese together, goat cheese is the prevalent flavor by far.
The cream cheese helps with the overall texture of the mini cheese ball and saves you from buying a lot of goat cheese.
As for the pecans, feel free to use any nuts you would prefer. Good substitutions would be chopped walnuts or pistachios.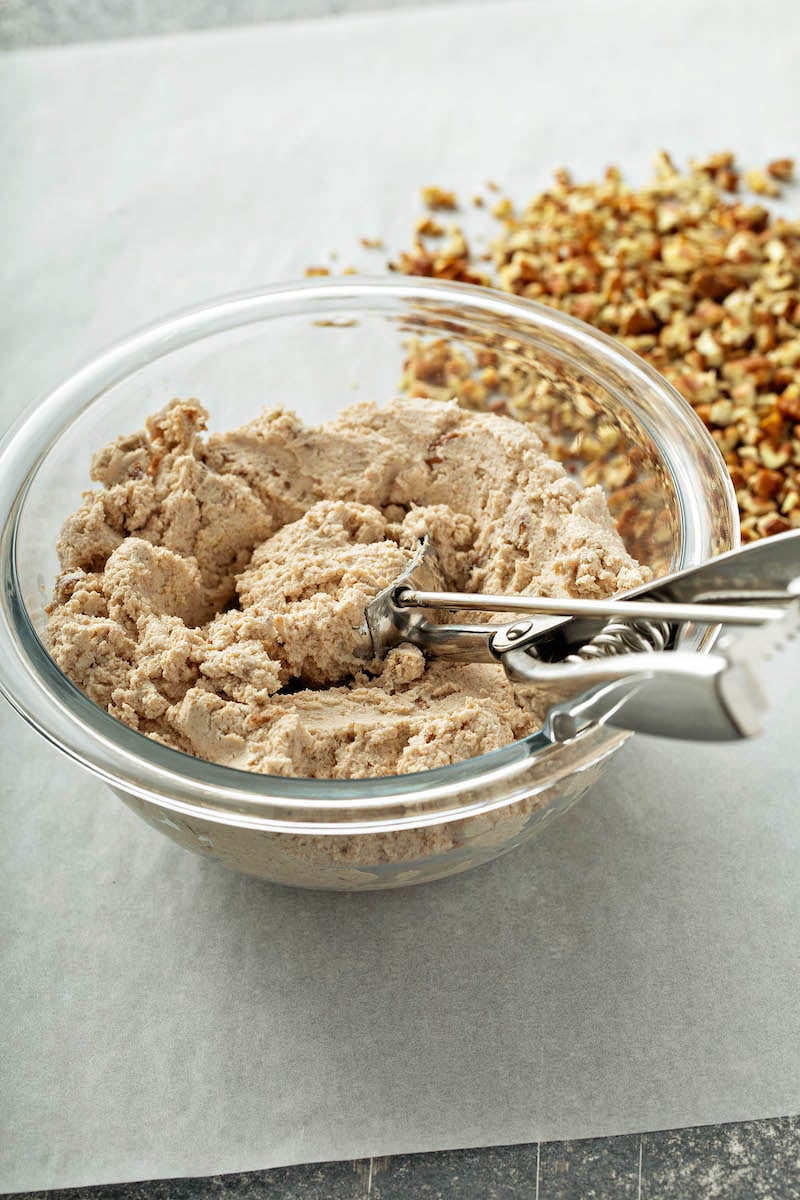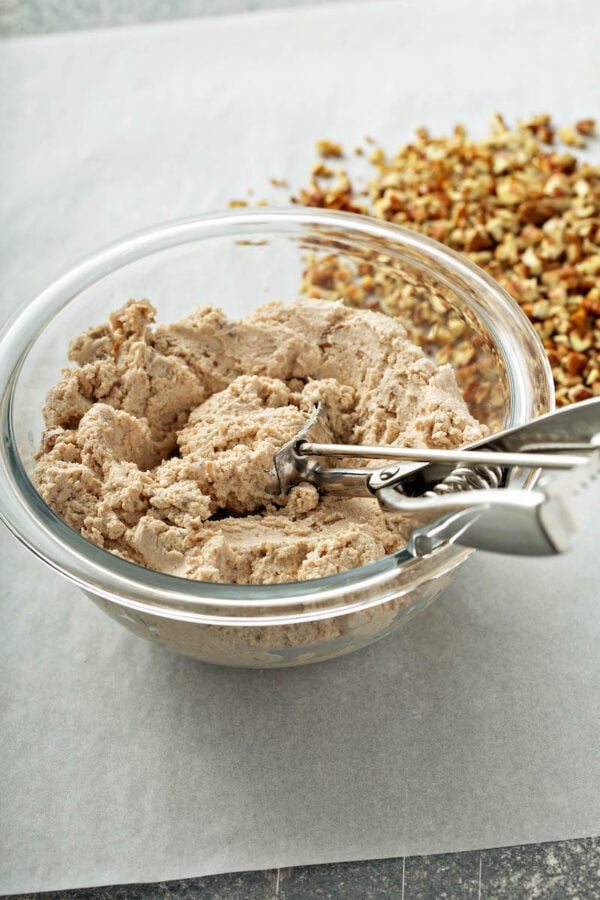 How to Make These Mini Cheese Balls
Like any cheese ball recipe, you beat together the filling ingredients and then roll each cheese ball in nuts.
However, with these mini cheese truffles you just do it about 18 times, but I promise it goes quickly!
The process is super quick with the use of a medium sized cookie scoop. Grab a scoop of the filling, roll it in the pecans and you're all done!
Then drizzle them with honey, if desired, right before serving.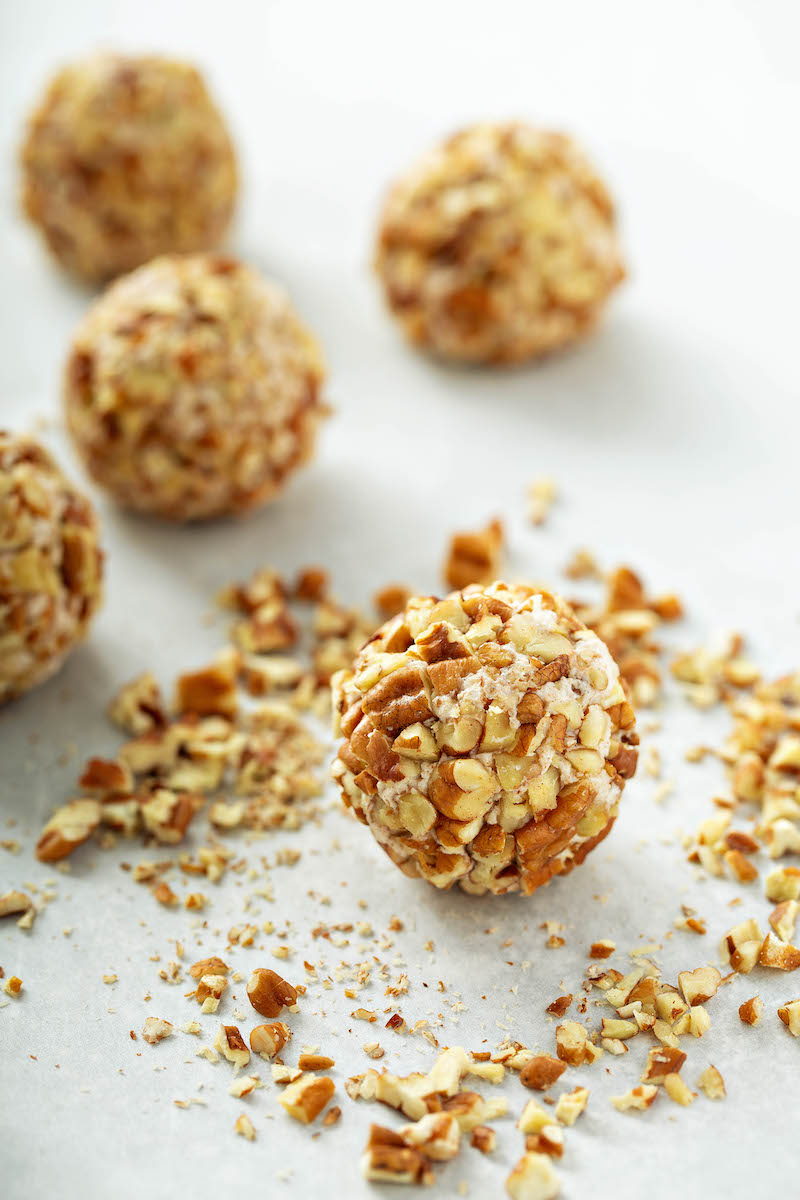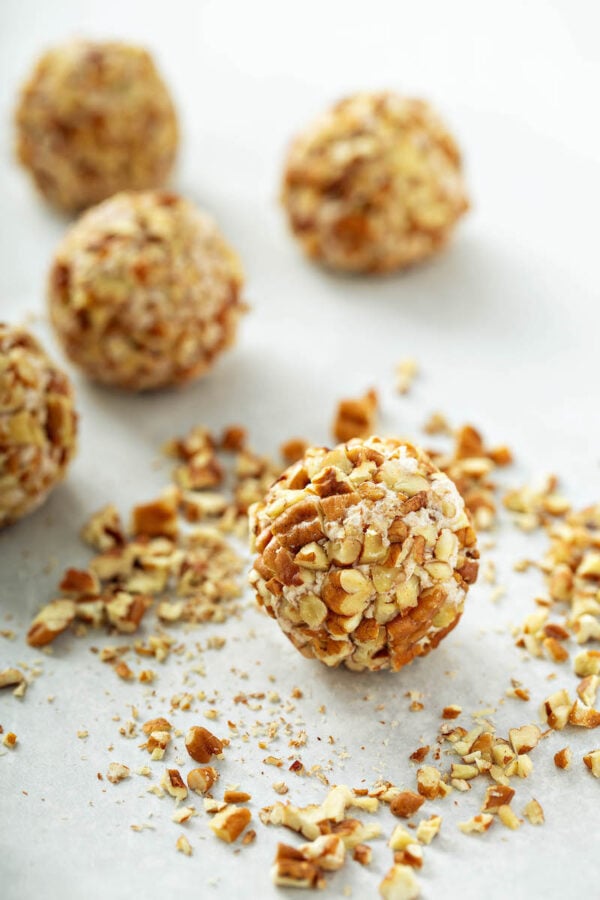 Can I Make These Cheese Balls Ahead of Time?
Yes! This mini cheese balls make an excellent make ahead holiday appetizer.
You can make them up to a few days ahead of your party and they will taste just as good as they day you made them.
Just make sure and do not drizzle them with honey until you are ready to serve them.
How to Store Cheese Balls
Store these mini goat cheese balls in an airtight container in the refrigerator.
And yes, you can even freeze them! Just make sure you allow them to thaw completely before serving.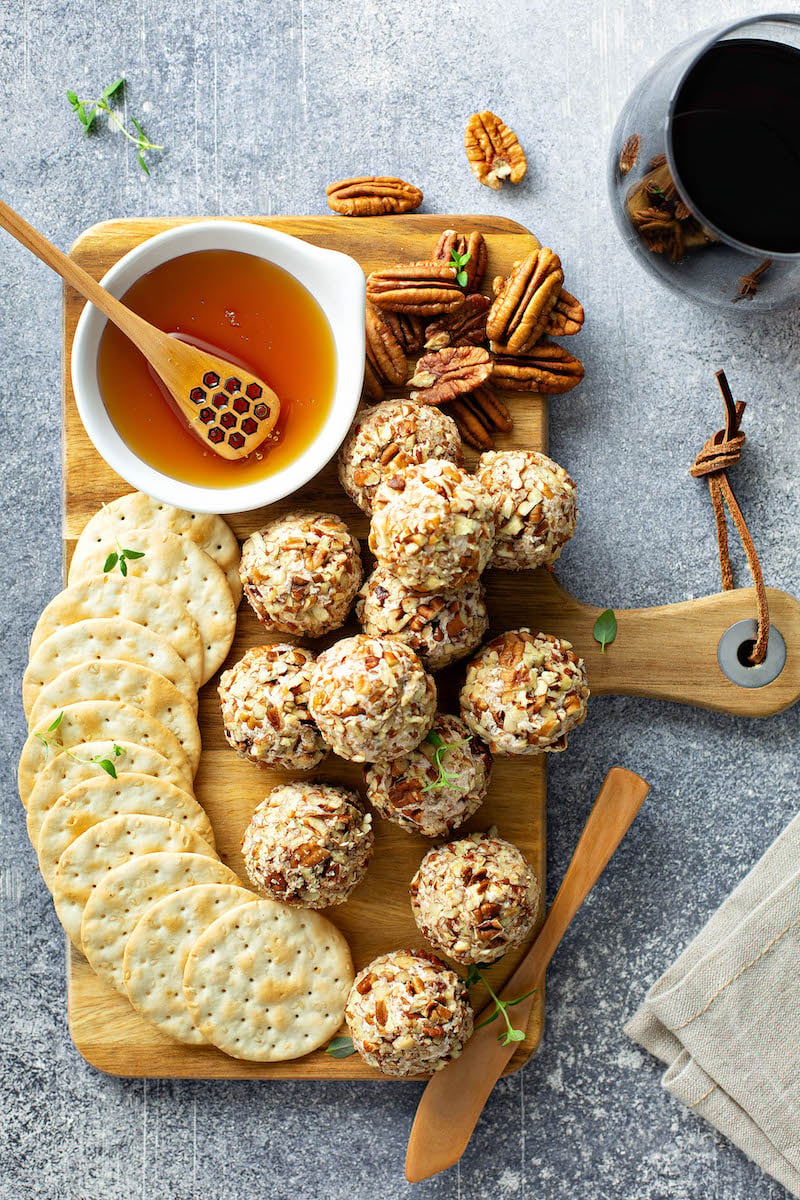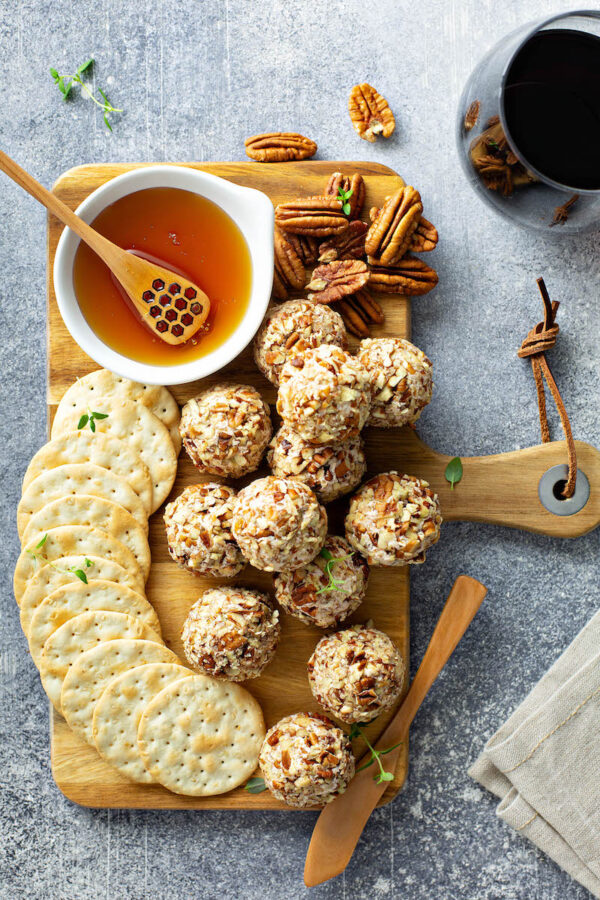 More Holiday Appetizer Ideas:
If you are looking for more holiday appetizers I have a few recipes you need to check out!
Easy Bisquick Sausage Balls Recipe
Cheesy Ranch Pigs In A Blanket
Cranberry Pecan Goat Cheese Truffles
Baked Mustard, Ham and Cheese Sliders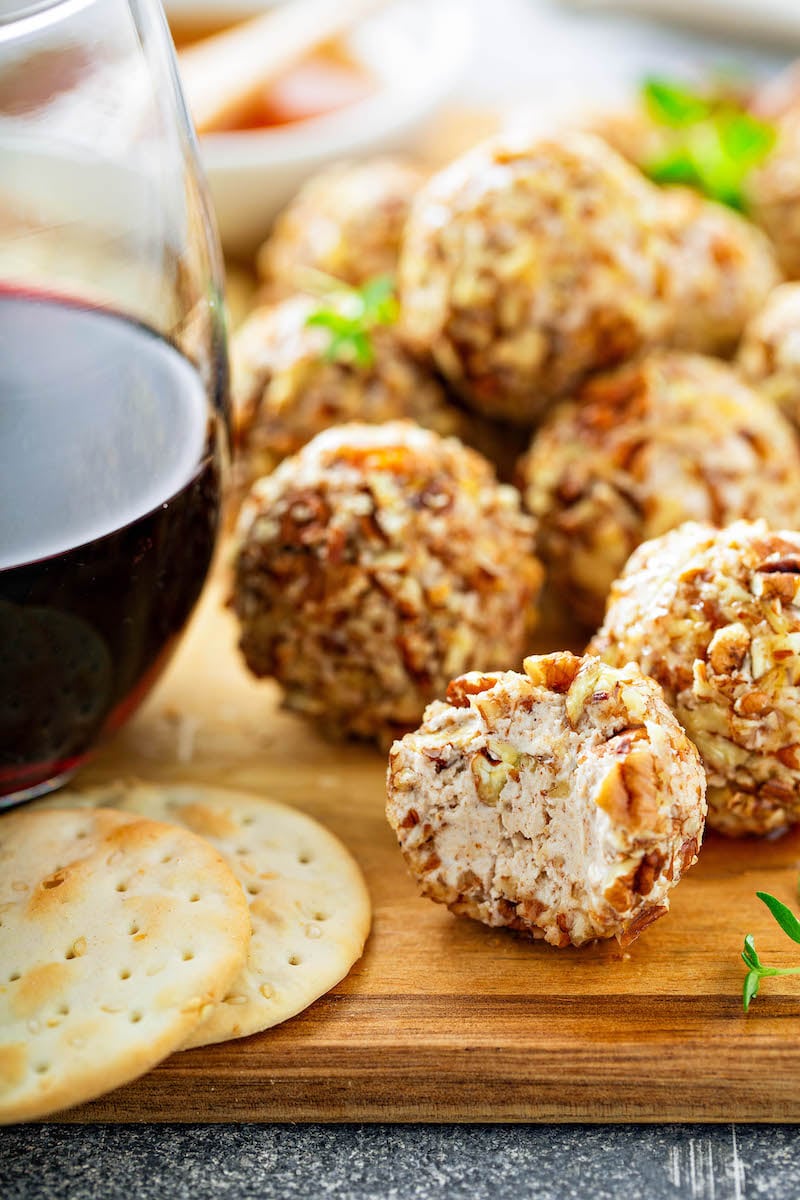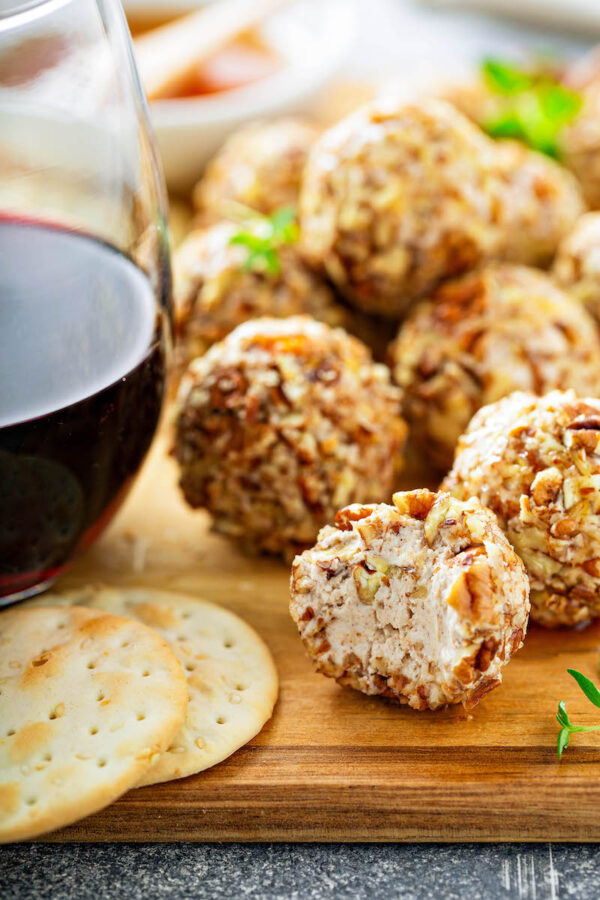 These Honey Pecan Goat Cheese Truffles are as delicious as they are impressive! Your guests will love them!
You can serve them as is with a toothpick drizzled with honey, with a cracker or even a warm crostini.
Head on over to Dixie Crystals for the full recipe I developed for them by clicking the "Get The Recipe" button below!
This post may contain affiliate links. Read my disclosure policy.