CHEESY RANCH PIGS IN A BLANKET
Cheesy Ranch Pigs in a Blanket: Upgrade your favorite classic party appetizer — pigs in a blanket — with cheddar cheese and a buttery Parmesan ranch topping!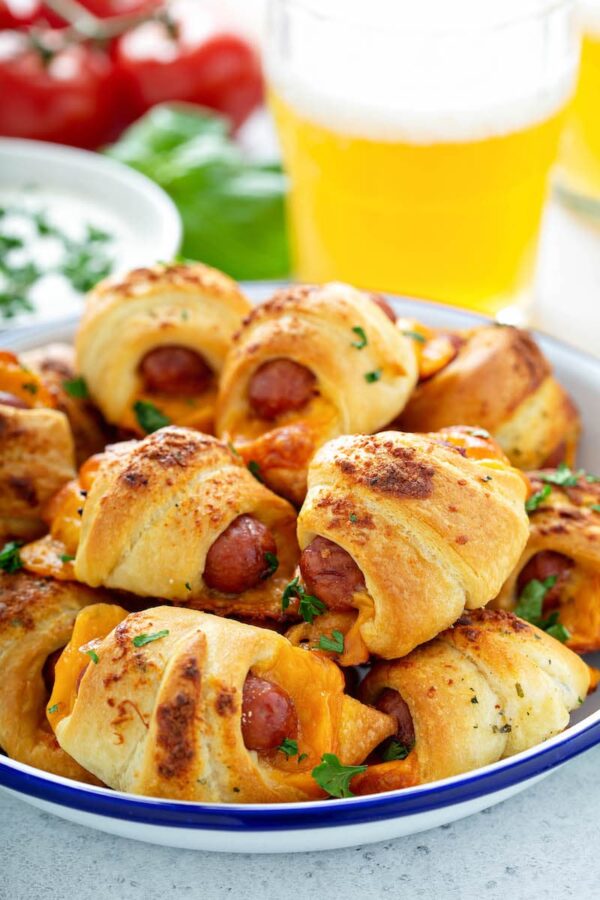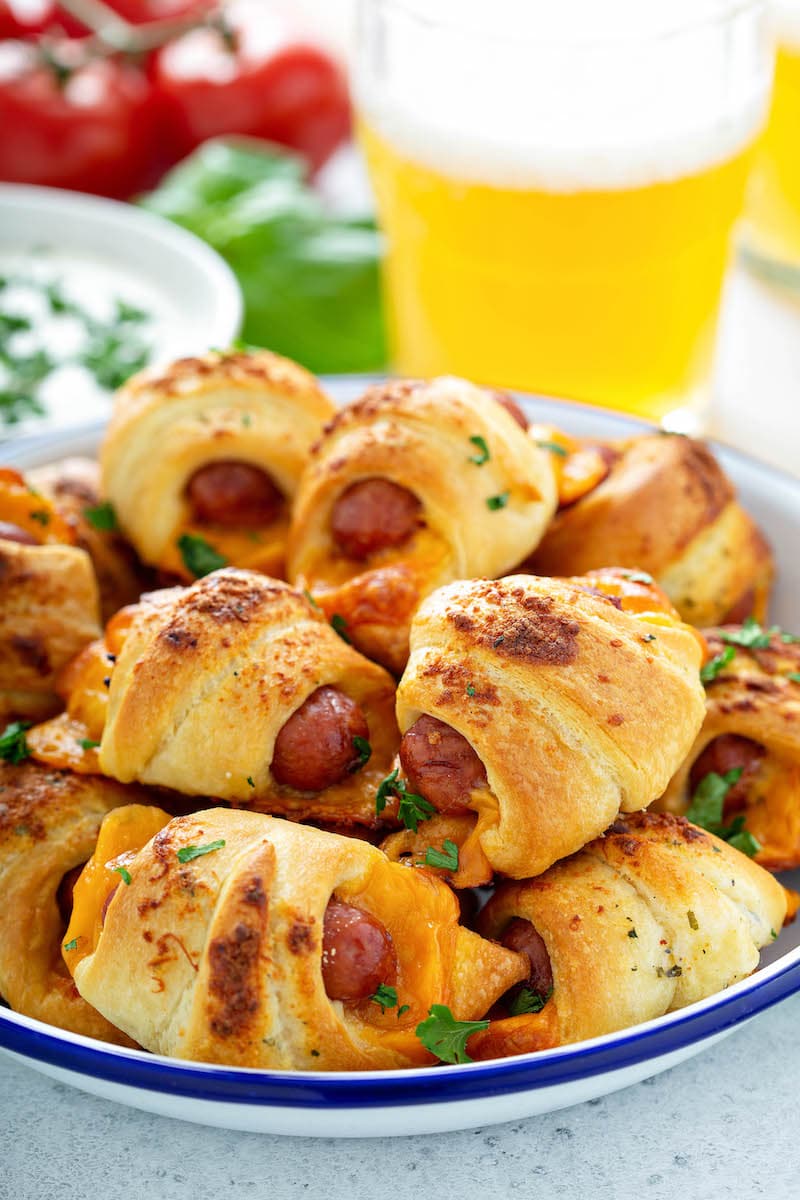 Imagine this. It's the holidays and you are insanely busy getting everything ready around the house.
And suddenly you remember you are supposed to bring an appetizer to the party you were invited to tonight.

You still have to get the kids dressed, finish wrapping gifts, and get yourself ready as well. What do you do?

Well, I'll tell you what I do. I place an order with Publix delivery, Powered by Instacart!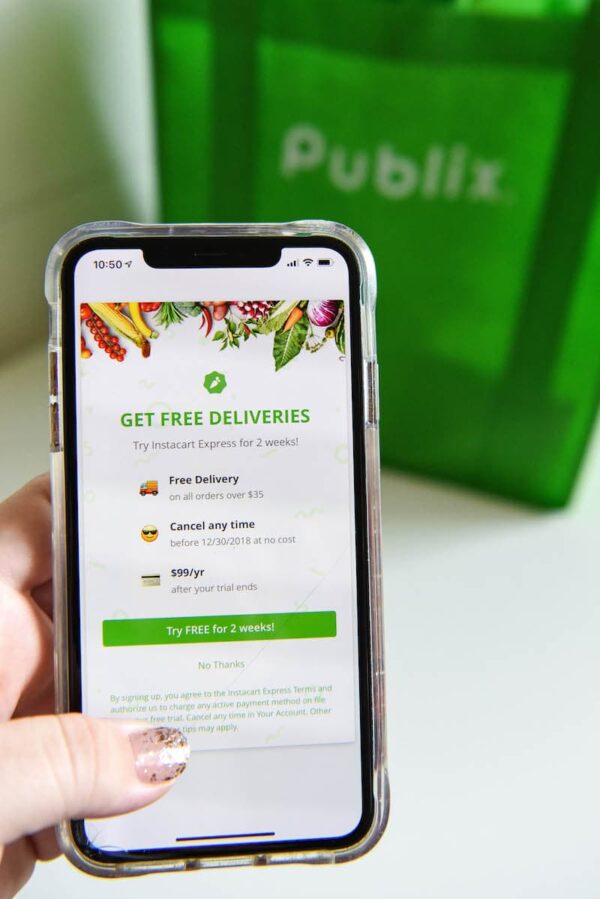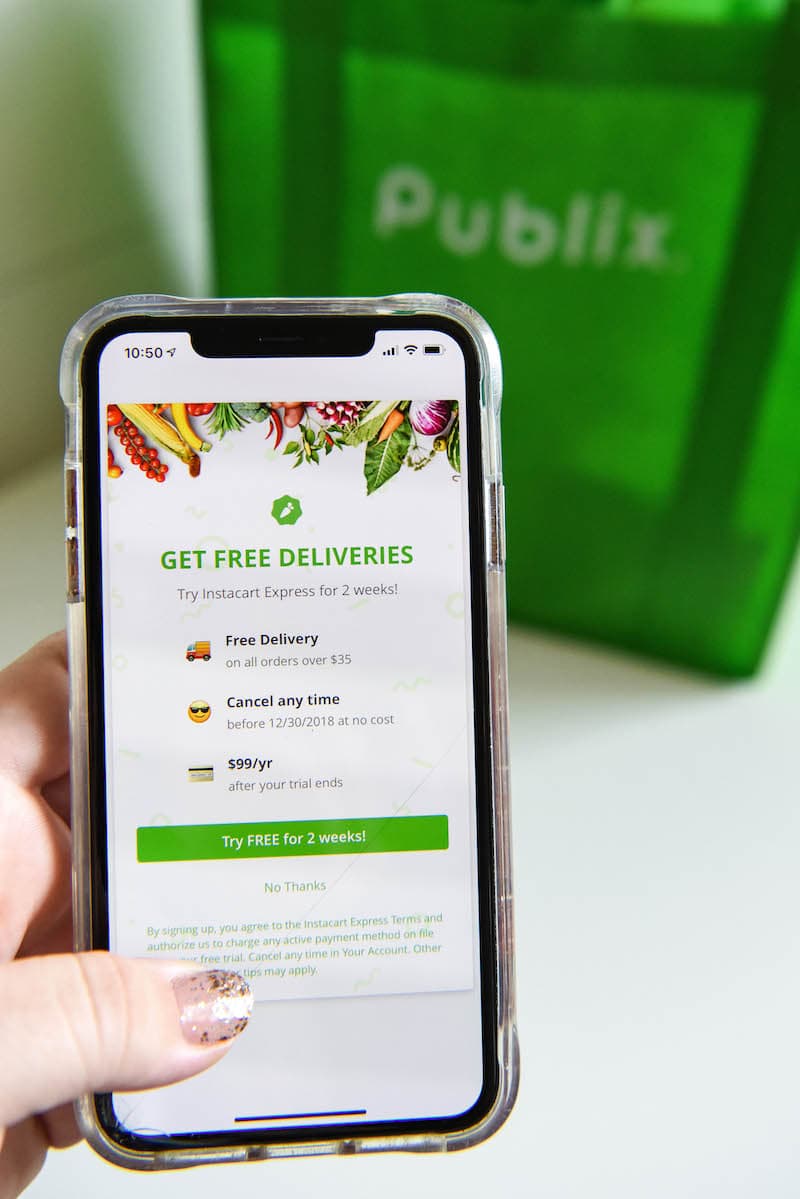 With Publix delivery, Powered by Instacart, your groceries can be delivered in as little as 1 hour!
It takes just a few minutes to sign up and select your groceries, and your part is all done.
One of their fabulous shoppers will pick up everything you need in store and deliver it right to your door.
Heck, my shopper even carried them into the house and set them all on the counter for me! Talk about service!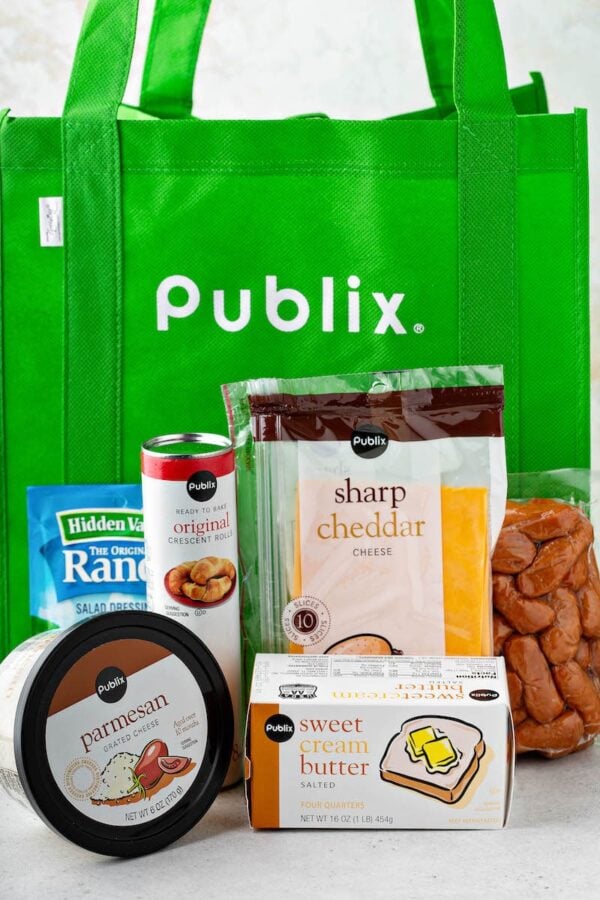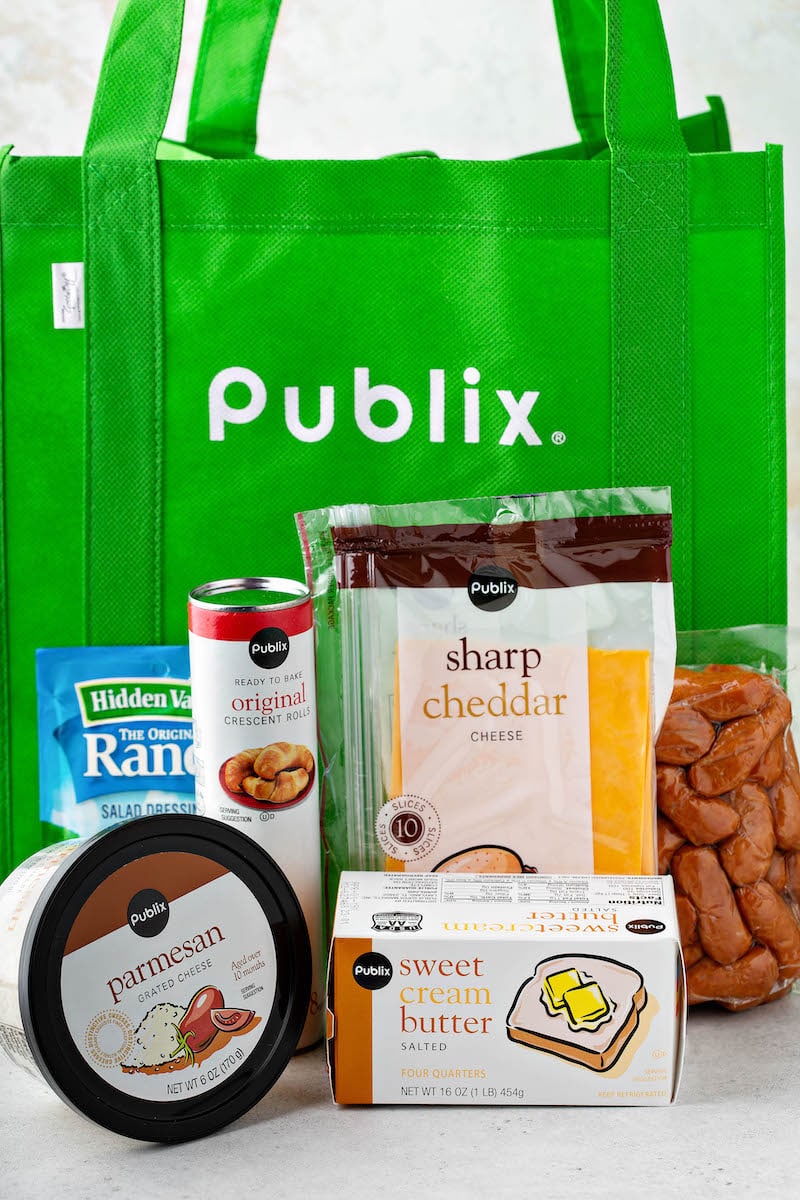 So here I was, unprepared for the party, and in need of a fast and easy appetizer.
Thankfully, Publix delivery, Powered by Instacart, was taking care of the shopping for me, but I had to decide on what to make!
I decided to make an old school favorite — pigs in a blanket. It's one of my family's favorite appetizers!
But to jazz it up, I topped them with a delicious buttery Parmesan ranch topping and added a slice of cheddar cheese!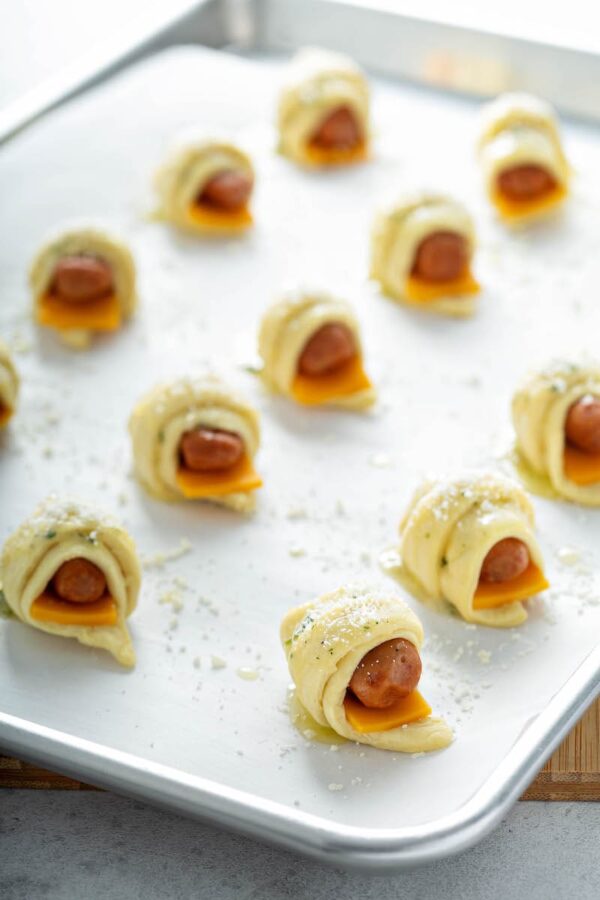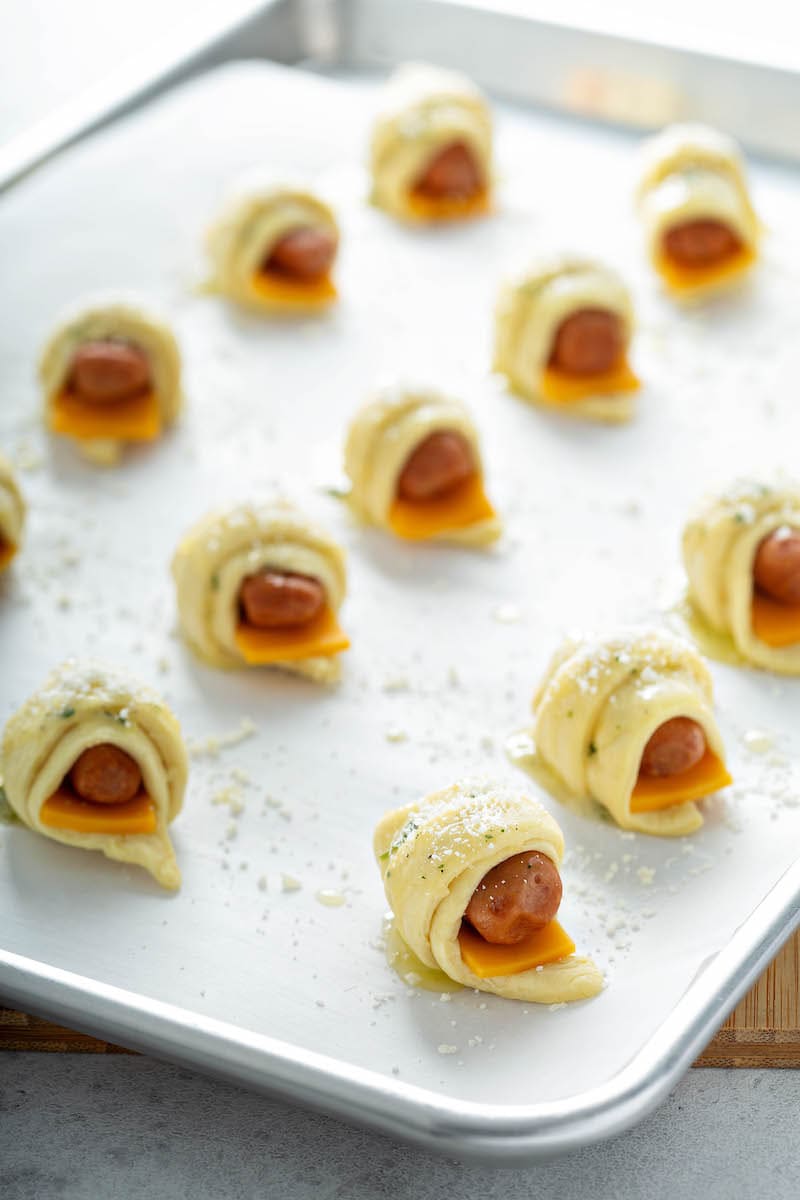 I used Publix crescent roll dough for my "blanket" around the little smokies sausages and cheddar cheese.
I used a mild cheddar cheese, but other great options would be provolone or sharp cheddar!
Then, we whisk together some melted butter and powdered ranch seasoning mix and brush that right on top of the little piggies!
For a final cheesy touch, I like to sprinkle the tops with some grated Parmesan cheese and into the oven they go.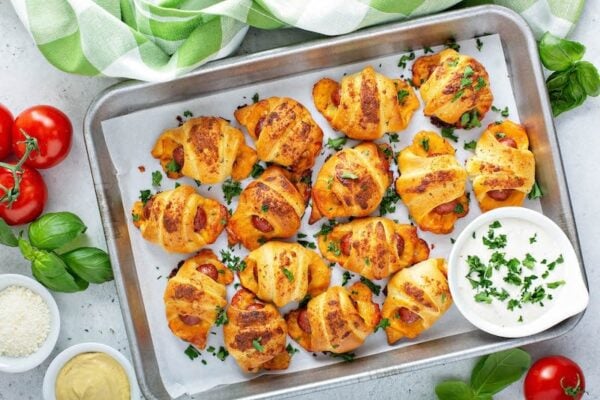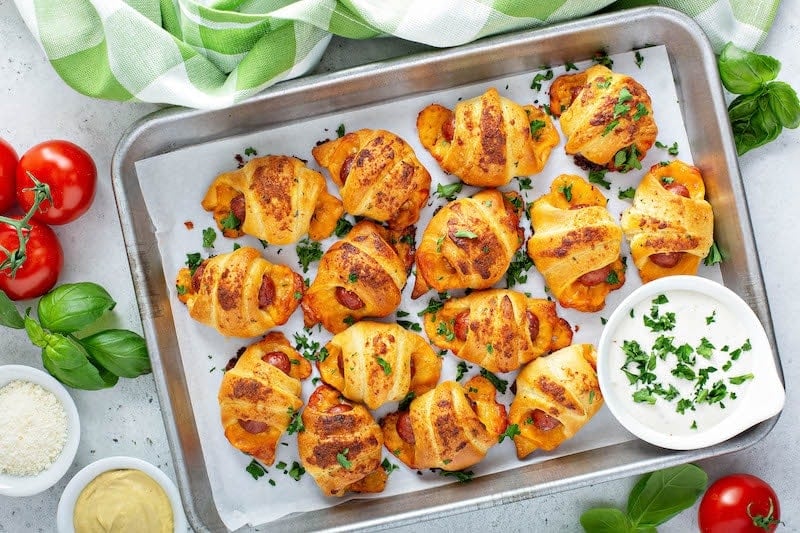 If you are interested in trying Publix delivery, Powered by Instacart, now is the time!

From today through January 31, 2019, you can try the service, use my code for $10 off your first order of $35 or more, and your first delivery fee is waived!

Just use my Promo Code: TheNoviceChef10
On those busy days when you just can't possibly get to the store, it's a total lifesaver!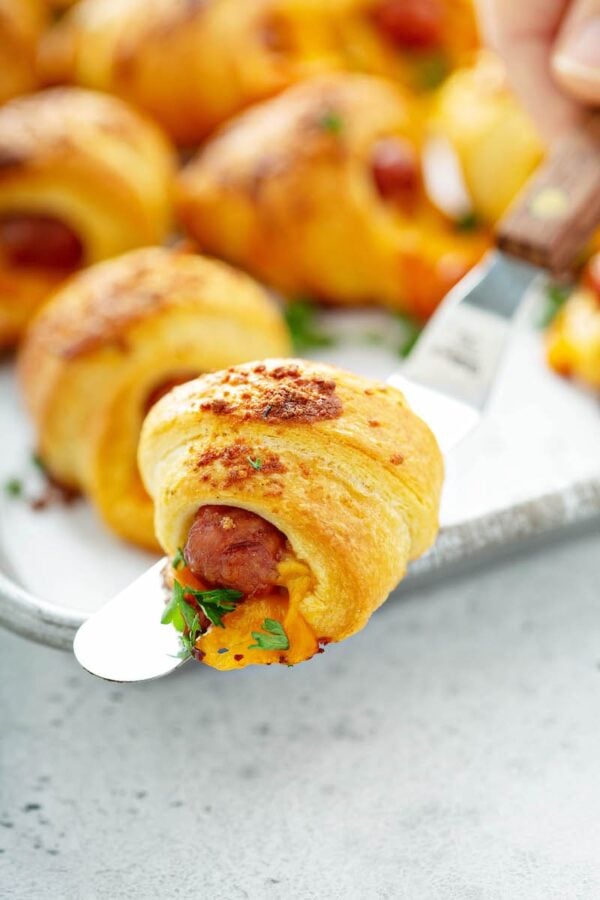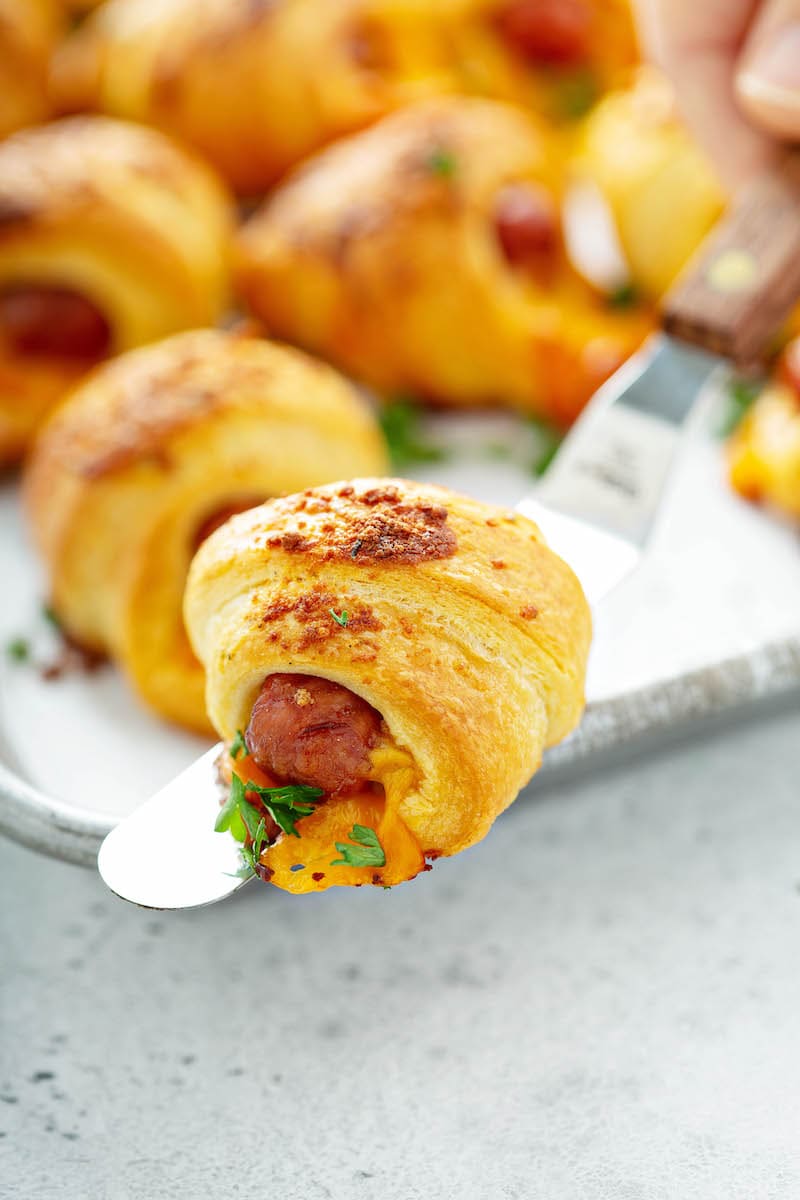 These Cheesy Ranch Pigs in a Blanket can be prepped ahead of time if you are in a rush.
You can wrap them, top them with the ranch topping, and then store them in the fridge until you are are ready to bake them.
Just make sure you keep them chilled and have them wrapped up so they stay airtight.
If you are looking for an easy party appetizer that will be a hit with just about everyone, this is the recipe for you.
I can't wait for you to try out Publix delivery, Powered by Instacart, and these Cheesy Ranch Pigs in a Blanket!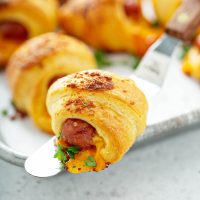 Cheesy Ranch Pigs In A Blanket Recipe
Yield: 16 pigs in a blanket

Prep Time: 10 minutes

Cook Time: 14 minutes

Total Time: 24 minutes

blanket — with cheddar cheese and a buttery Parmesan ranch topping!
Ingredients
1 (8 oz) can crescent dough
16 Lit'l Smokies sausages
8 slices mild cheddar cheese, cut into fourths
4 tablespoons salted butter, melted
2 teaspoons dry ranch seasoning mix
3 tablespoons grated Parmesan cheese
Ranch dressing for dipping, optional
Instructions
Preheat oven to 400°F. Line a large baking sheet with parchment paper. Set aside.
Roll out the crescent roll dough and separate by the triangles provided. Cut each triangle in half to create 16 smaller triangles.
Starting at the bigger end of each triangle, lay a small square of cheese, topped with a sausage, then roll up. Place on the baking sheet.
In a small bowl, whisk together the butter and ranch seasoning. Brush the crescent dough tops with the butter. Sprinkle Parmesan cheese on top.
Bake for 14-16 minutes or until the dough is browned and cooked through. Serve hot!
This post is sponsored by Publix delivery, powered by Instacart. All opinions are, as always, 100% my own. Thank you for supporting the brands that I love!