Cheese Stuffed Tomatoes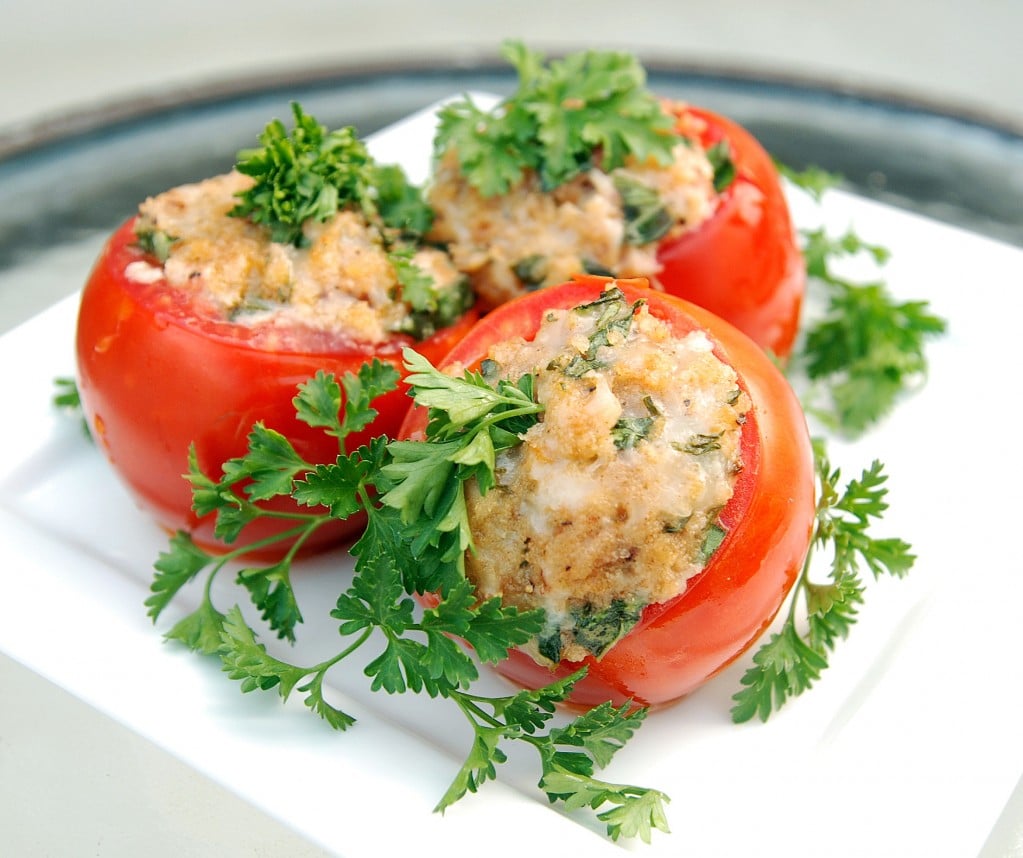 Sometimes the simplest things can be the best things. These Cheese Stuffed Tomatoes are one of those things. They are nothing overly fancy, but when all put together they are pure heaven. My Granny has been making these for many years and she recently gave me the recipe to help use up some of the tomatoes from my overflowing garden.
I am thrilled to have found this recipe again! With Jorge leaving, I will need things that I can make in single portion sizes. This recipe can easily be cut down to make just one big one for me! 🙂 While I am on that subject, anyone have any recipes or ideas to share of things I can make just for one? I don't want to go back to my single girl days of cereal for dinner…not saying that is not going to happen…but it would be good if it was not every night!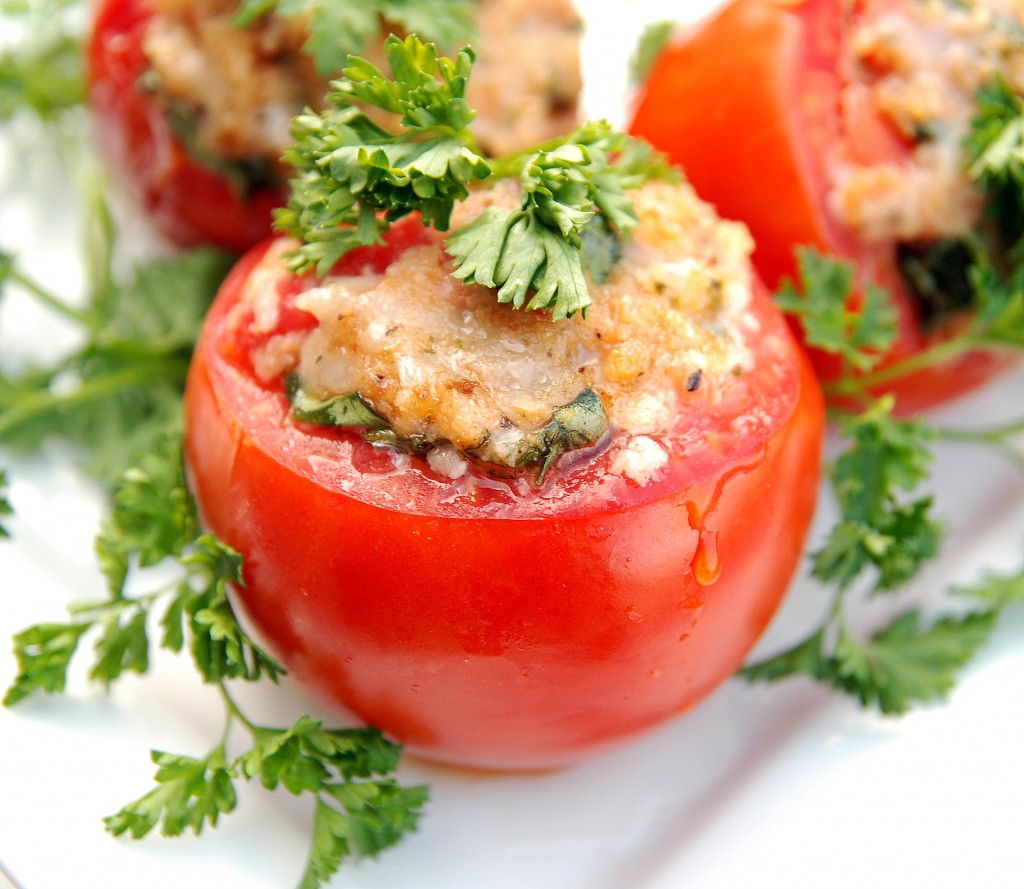 Check out that juice….yummmm…..
Cheese Stuffed Tomatoes Recipe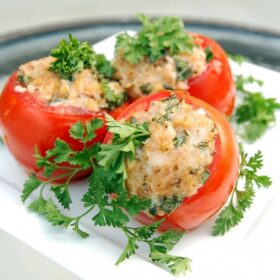 Ingredients:
4 medium ripe tomatoes
1/4 cup breadcrumbs
2 tablespoons butter, melted
8 basil leaves, chopped
1/2 cup monterey jack cheese, shredded
1/2 teaspoon salt
1/2 teaspoon pepper
Directions:
Preheat oven to 400°F.
Slice off top of tomato, hollow out (leaving 1/2 inch thick shell), and chop pulp and set aside.
In a medium bowl, combine bread crumbs, butter, basil, salt and pepper. Next stir in cheese and tomato pulp. Fill each tomato shell and then wrap each tomato individually in foil.
Bake for 12 to 15 minutes, until cheese is completely melted. Serve hot!