This easy Sparkling Cranberry Orange Eyeball Punch is a spooky Halloween punch recipe, made with or without vodka to please ghouls of all ages!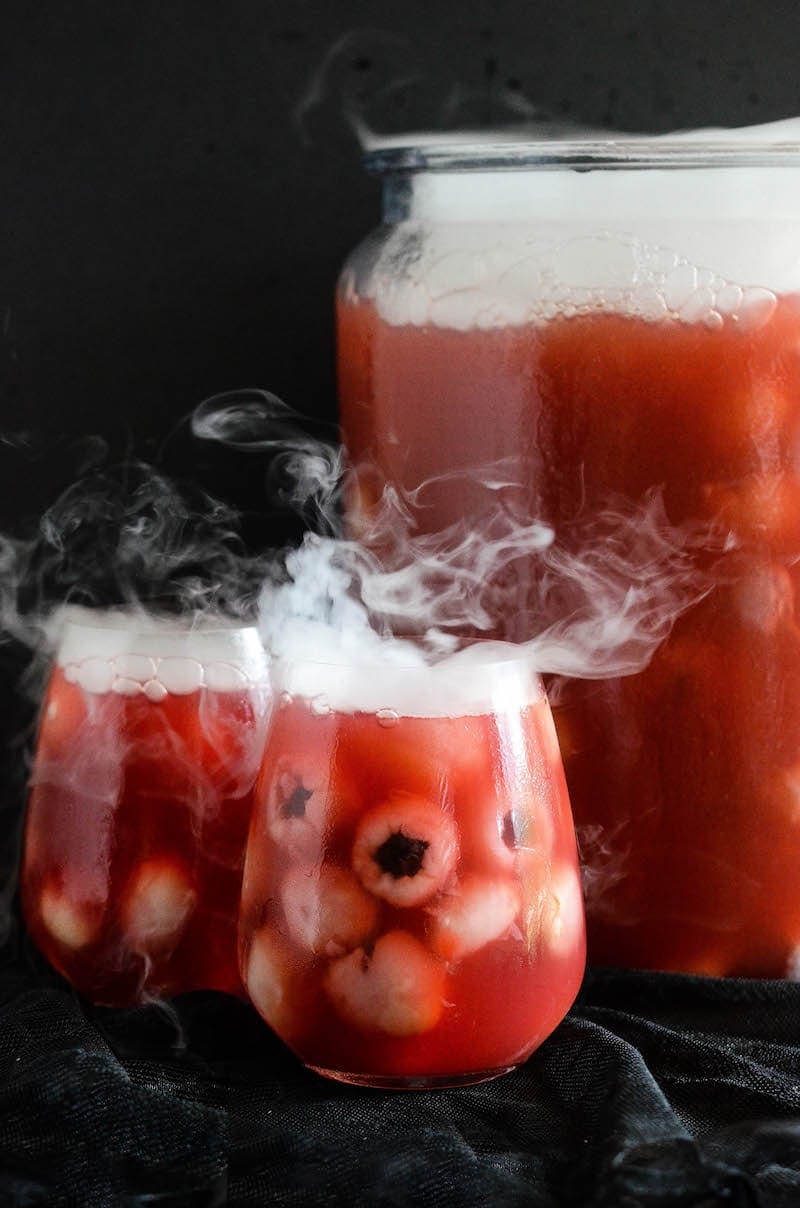 Eep! How awesome is this Sparkling Cranberry Orange Eyeball Punch?? Or, if you are feeling extra gory, Bloody Eyeball Punch!!
You would not believe how easy this punch is to make. I know the eyeballs probably look hard, but they couldn't be any easier! The eyeballs are made of lychees with blueberries stuffed inside. Genius, right??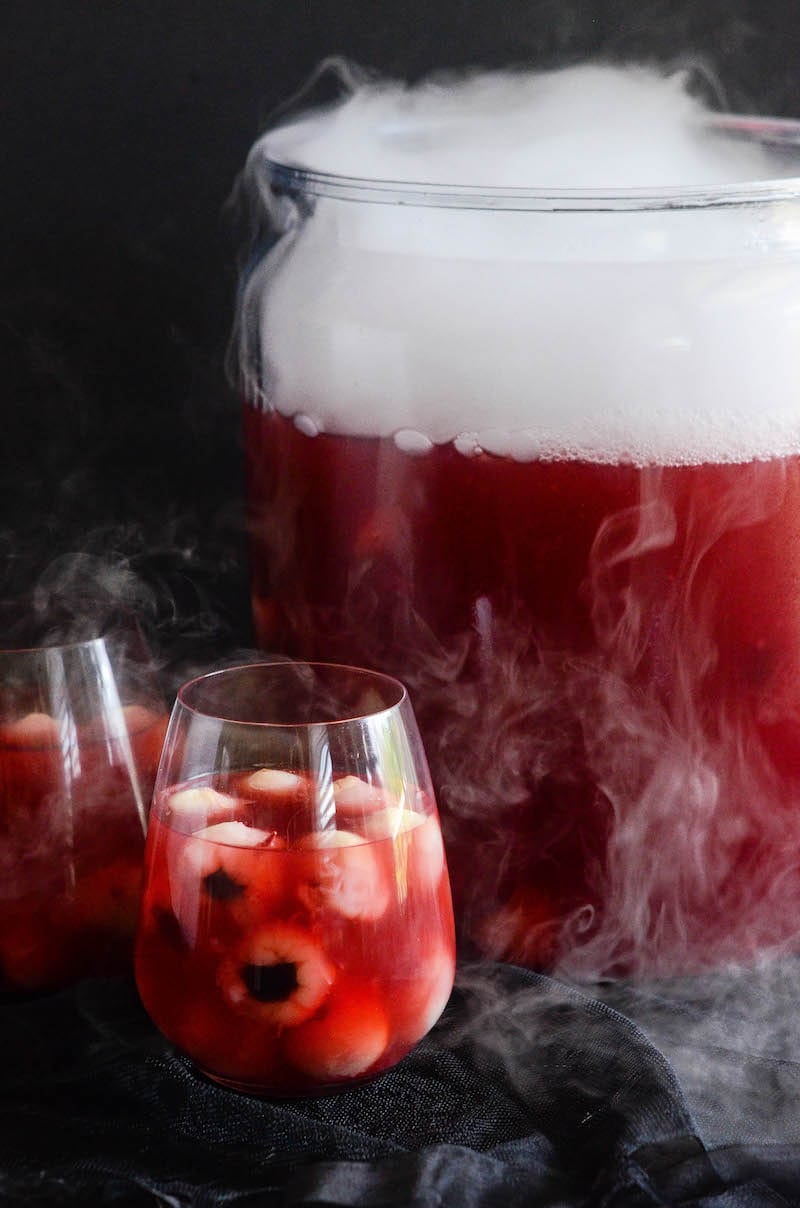 Halloween and Thanksgiving are tied as my second favorite holidays, loosing only to Christmas. October, November & December are my ultimate favorite time of the year.
It doesn't hurt that my birthday and wedding anniversary are also in October. And at the end of December we have New Years! I love all the celebration, decorations and FOOD over these next three months.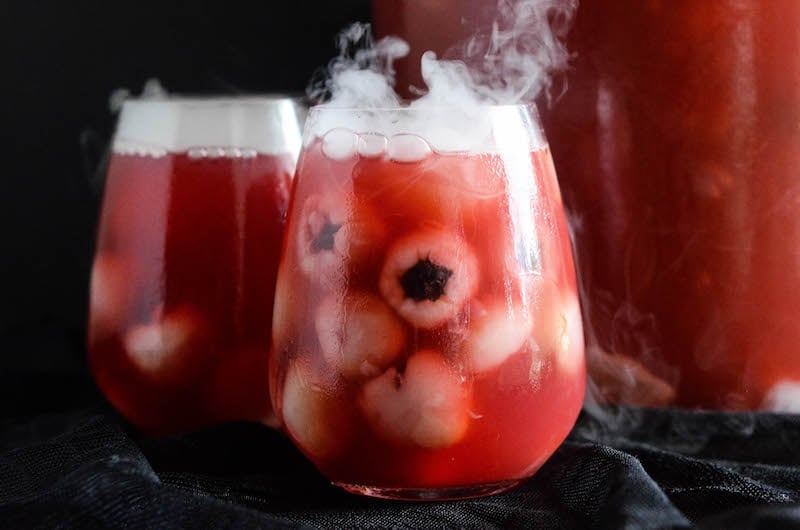 The girls have really gotten into the Halloween decor this year (that's right, I put up my decorations a few days early!) and I am loving it. They have helped me arrange everything and they love all the black cats and pumpkins all over the house.
I was a little nervous about this punch being too spooky for them, but thankfully they thought it was funny. Lyla is weirded out by the spooky blow up lawn decorations, but eyeballs are all good. ;-)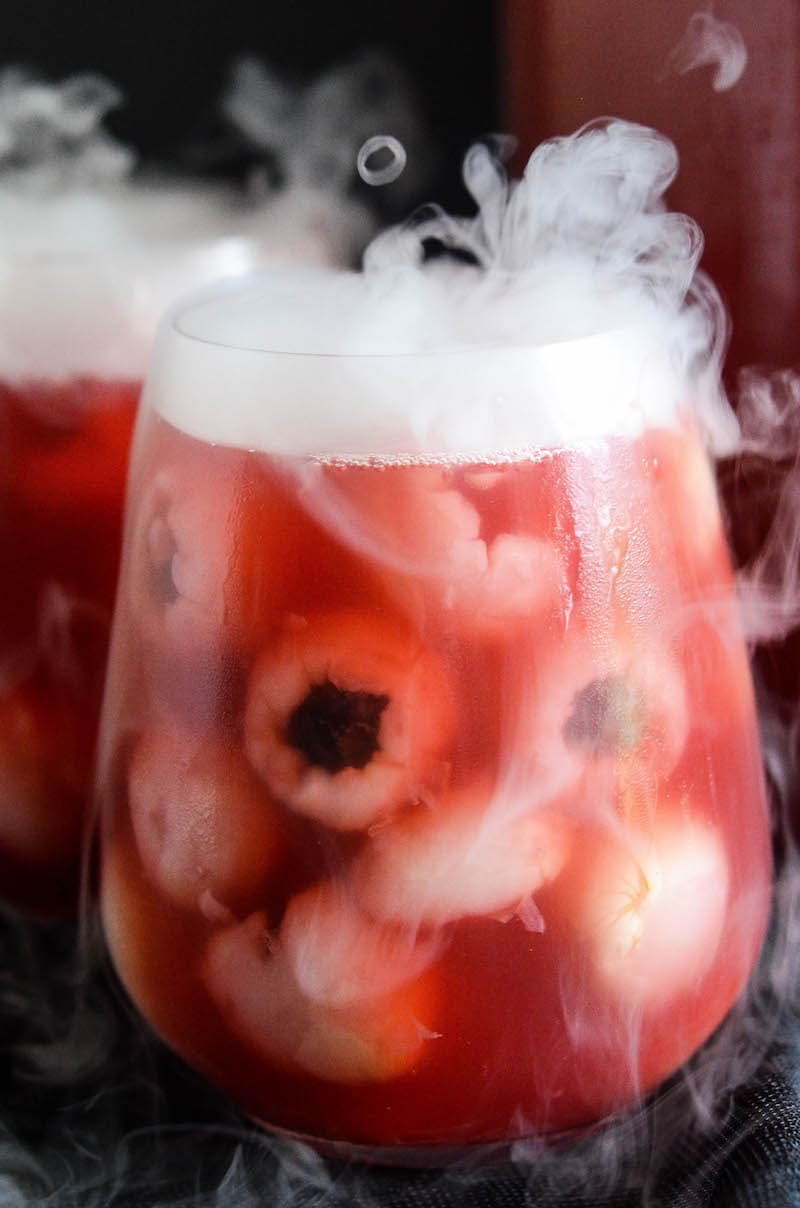 Watch the video below to see just how easy this Sparkling Cranberry Orange Eyeball Punch really is! I promise, it only takes a few minutes to make and you can even make it a couple days ahead of your party!
For the adults, you can add vodka (clear rum or gin would also be good swaps!) and leave it out for the kiddos. If you are having a party with both adults and kids, I recommend leaving the alcohol on the side as an optional add in. That way you don't have to worry about kiddos wanting in on the spooky punch too!
Head on over to Dixie Crystals for the fun recipe I developed for them.
RECIPE: Sparkling Cranberry Orange Eyeball Punch
This post may contain affiliate links. Read my disclosure policy.