Sparkling Pineapple Punch: a refreshing 1959 throwback punch recipe that is easily made ahead and is perfect for a baby shower or a happy hour – just add vodka!
Looking for more cocktails? Check out my refreshing Peach Bellini, Quarantini or my Boozy Jolly Rancher Slushies.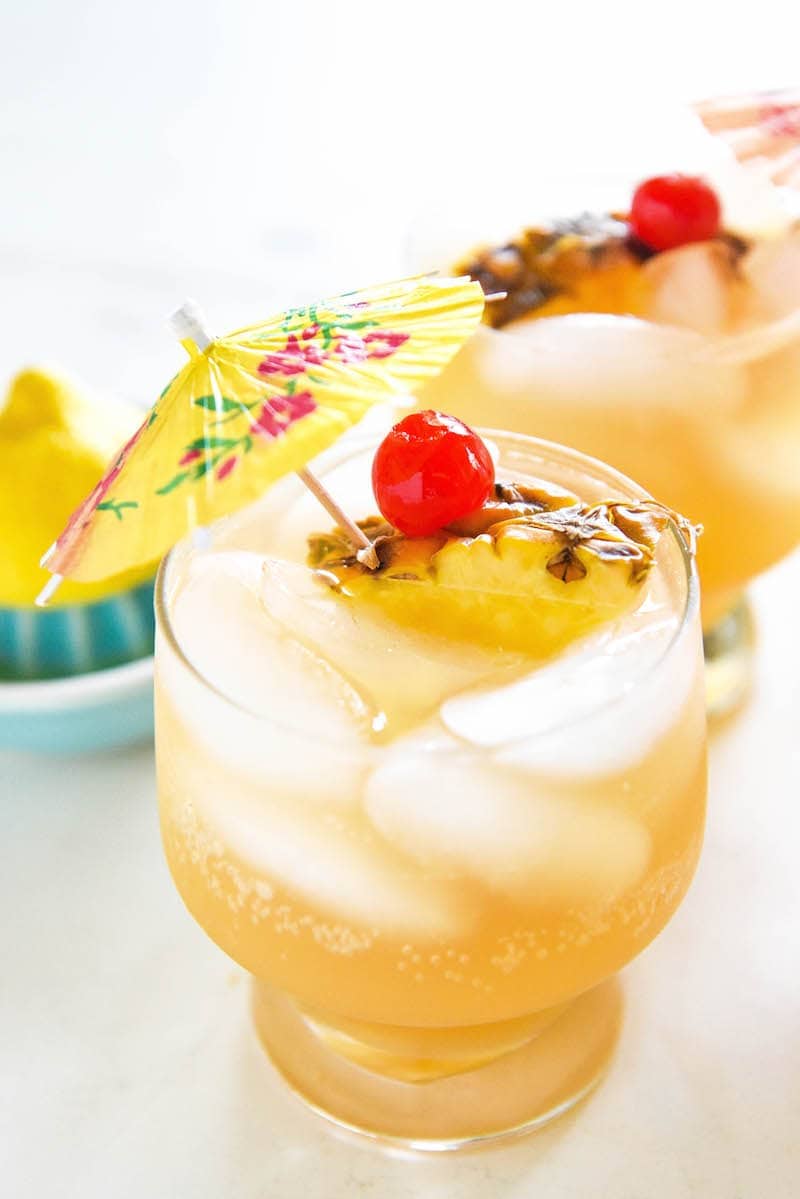 This punch is pretty much the bees knees of punches. Yup, I said bees knees.
It seems fitting for a punch recipe from 1959! That's right, this Sparkling Pineapple Punch is almost 60 years old!
I seriously love a good throwback recipe from decades gone by and really enjoy trying them out.
This one is probably one of the best ones I have found in years. It's seriously divine!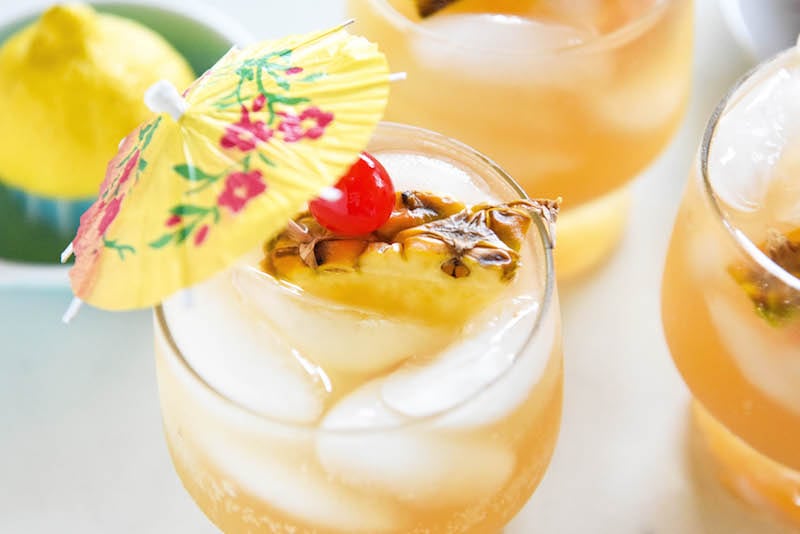 I have been testing punch recipes that are non alcoholic for all the upcoming baby showers.
I have THREE friends who are currently pregnant, myself not included. 2018 is going to be the year of babies in my neck of the woods!
So I have been sampling tons of mocktail type recipes and this was by far the winner.
I was a little unsure of the recipe when I first came across it and wasn't sure how it would taste.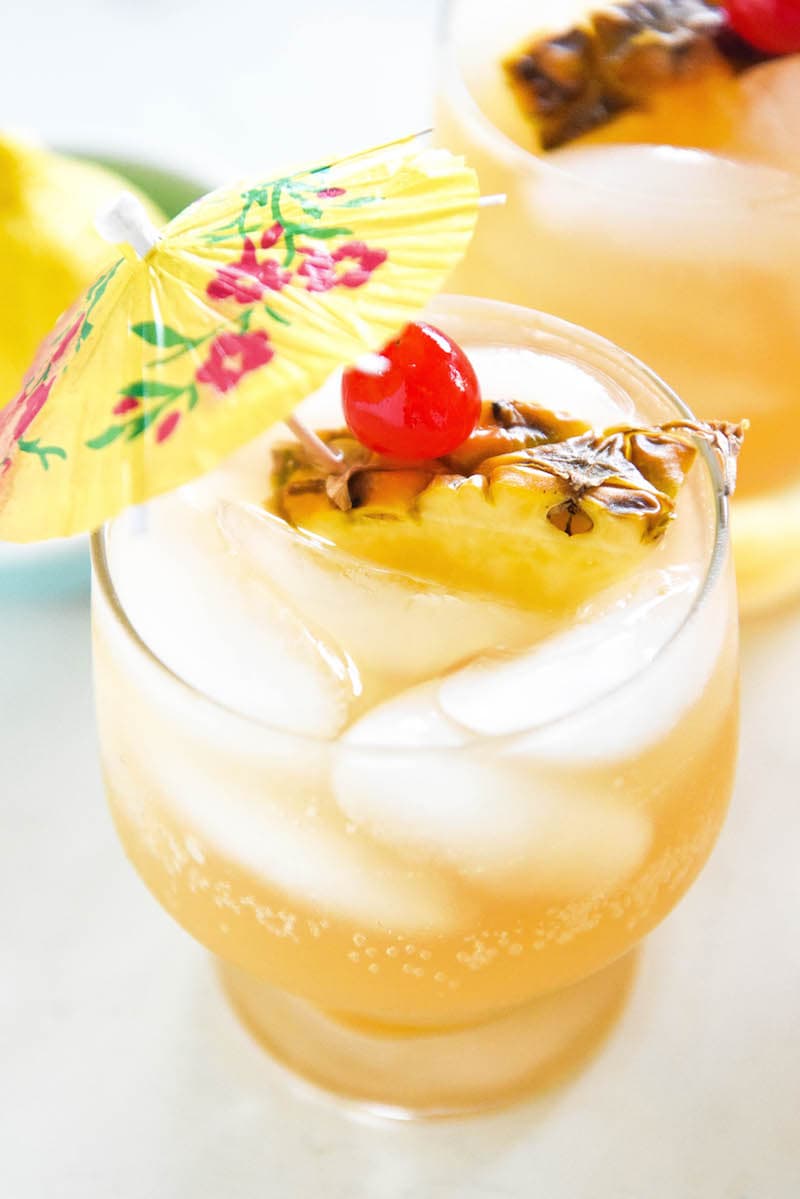 It includes 3/4 cup of strawberry jelly that you melt down with sugar and water to create a special simple syrup.
Then we add in pineapple juice, orange juice, lemon juice and ginger ale for sparkle.
Once I took my first sip, I was hooked! It's SO REFRESHING and the flavor is perfect.
The best part: you can easily add vodka or rum for those who would prefer a little alcohol kick and make one delicious cocktail.
But, for those who can't have alcohol, or choose not to have alcohol, they will still have one delicious sparkling drink!
I promise they won't feel like they are missing out on anything — I didn't!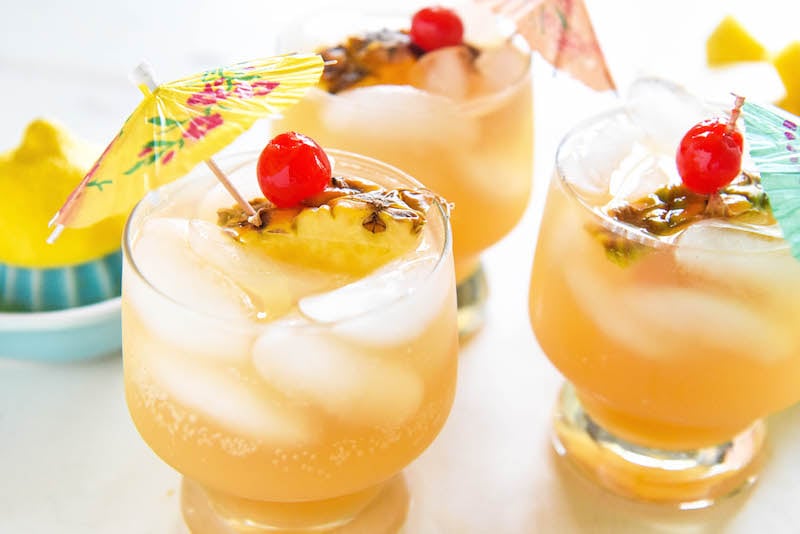 I dressed mine up with little cocktail umbrellas, cherries and a slice of fresh pineapple for an extra festive look.
This Sparkling Pineapple Punch was a total hit and has already been requested at the next two baby showers I am going to.
Everyone kept calling it the best baby shower punch, ever! That's always what you want to hear!
This recipe was originally published in the 1959 edition of Homemade Summer Coolers Quick and Easy cookbook.
You can find the full recipe here on Dixie Crystals: Sparkling Pineapple Punch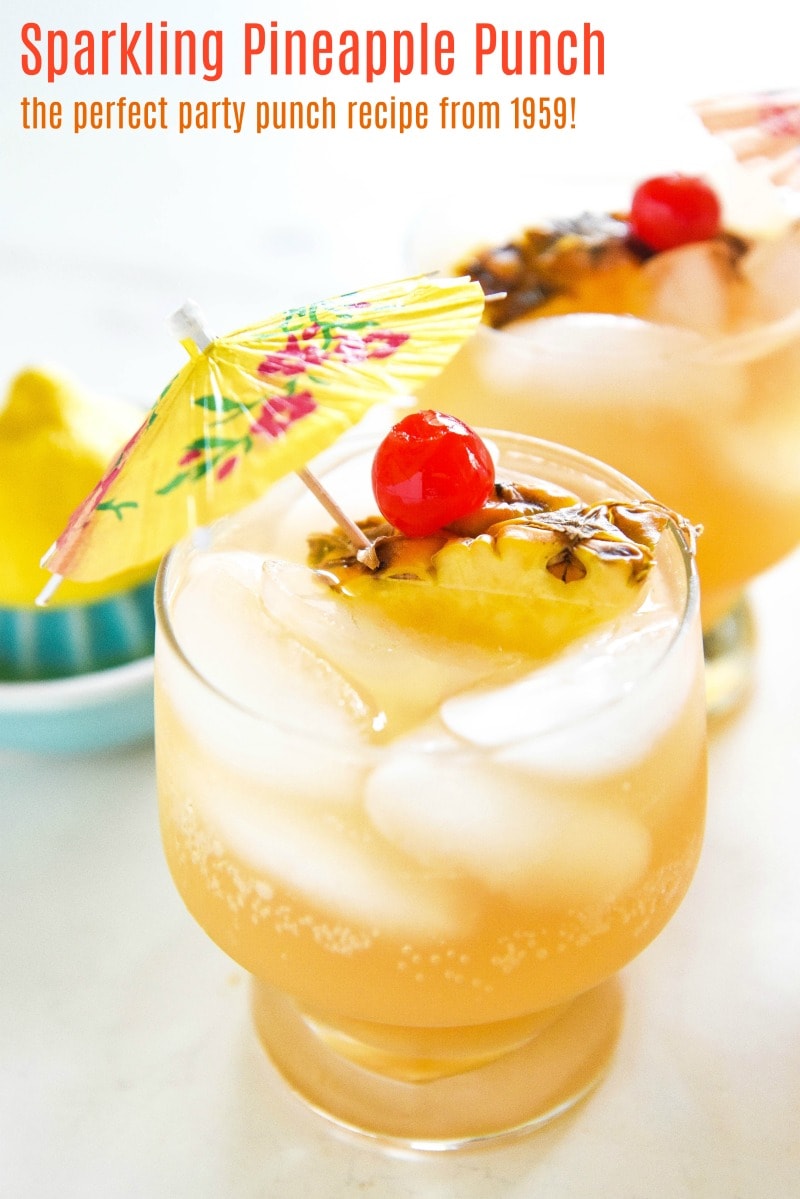 This post may contain affiliate links. Read my disclosure policy.