Strawberry Shortcake Scones: tender scones are stuffed with fresh strawberries, topped with vanilla cream icing and are easily made with your food processor!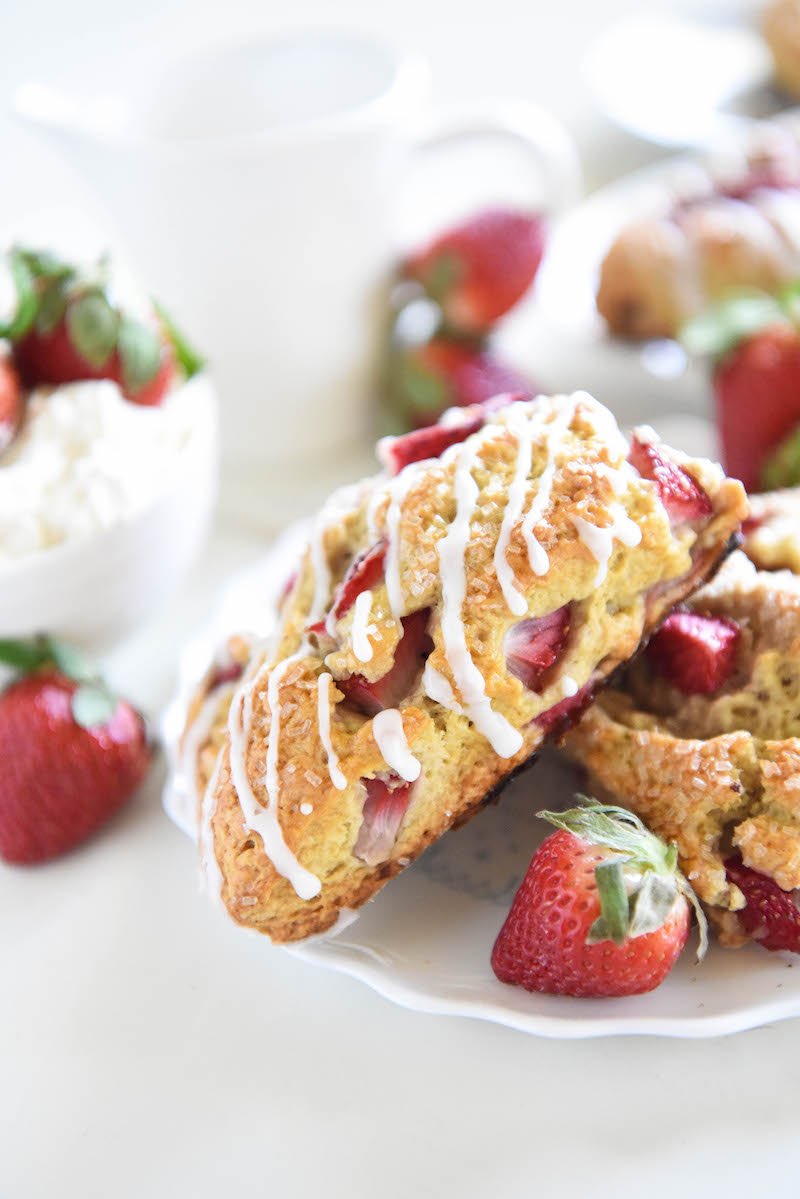 It's spring break around these parts and having the girls back home with me every day has made me very sentimental.
When they started school back in August, I was crazy nervous for the big change for all of us.
It turned out to be wonderful for all three of us — I get more time for work and they love going to school.
However, I realized how much I really miss having them around all the time throughout the day.
The house is so quiet that I always have the tv or music on…but now it is filled with the sounds of Disney Jr and giggles all day long again. I missed it.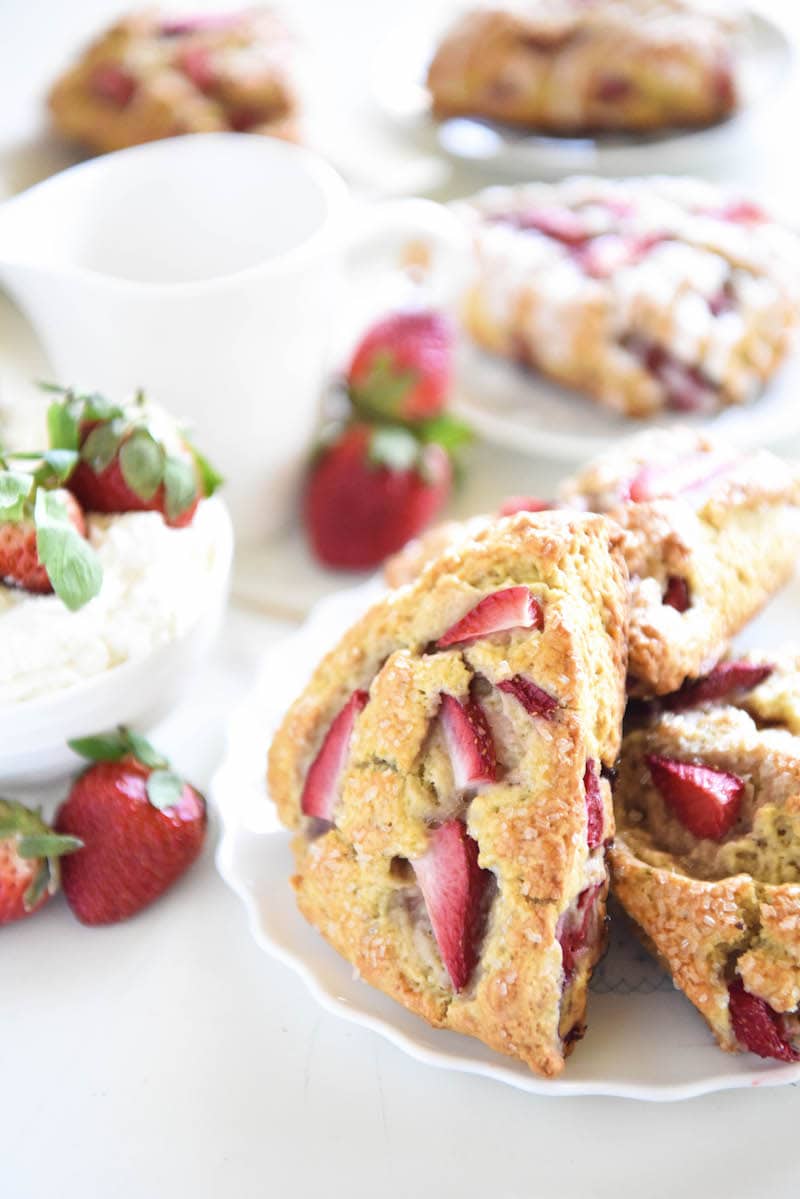 At the same time, I also realized how IMPOSSIBLE it is to do anything when they are home 24/7.
I have barely worked or cleaned all week! But we DID make time to make Strawberry Shortcake Scones. Priorities.
We had great plans for our spring break week together. Days at the pool and maybe a day or two at the beach if Jorge could get the day off.
Then that dang late season Nor'easter blew through and screwed up everything.
It's been 50's/60's during the day and in the 40's at night.
Y'all, I know that is warm to my northerner friends…but it's way too cold for water related actives to us Floridans!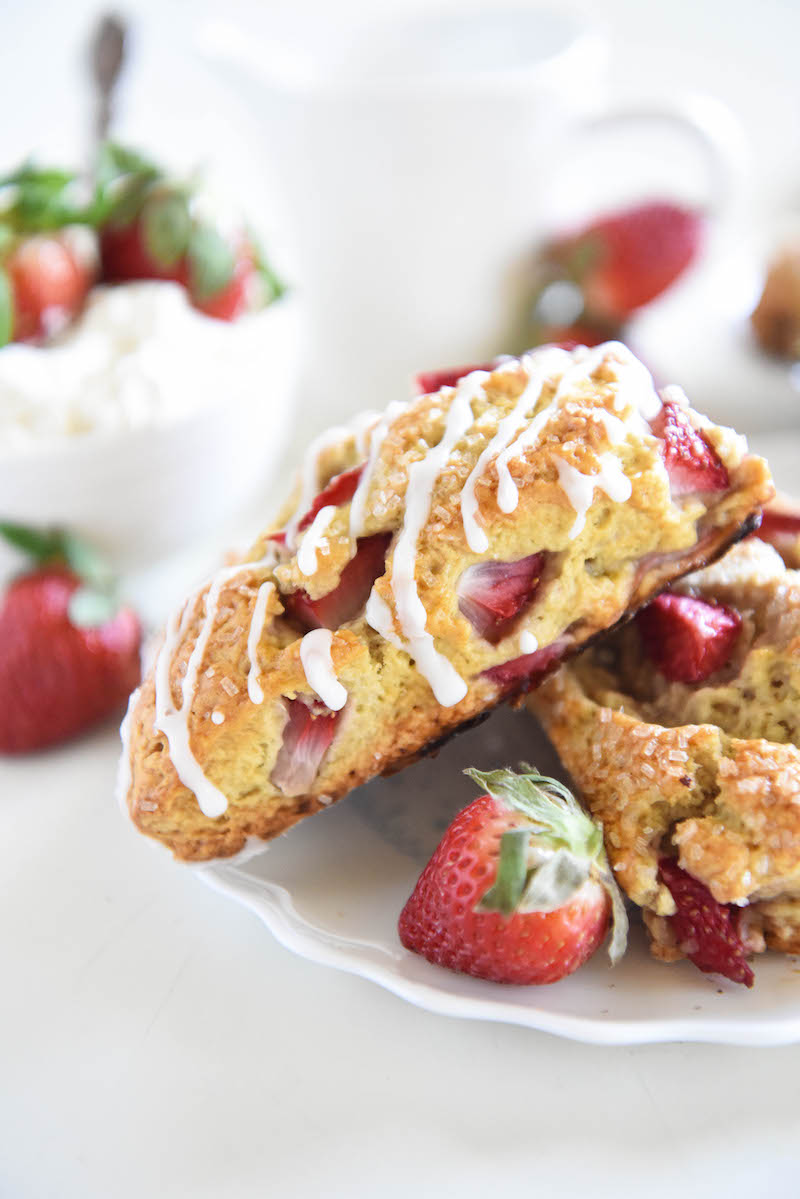 So that means we have been finding lots of indoor activity ideas.
I have been searching tons of ideas on pinterest to keep them entertained!
Thankfully the girls love to bake desserts with me and do anything arts and crafts.
These Strawberry Shortcake Scones are very easy to make using a food processor.
You just have to make sure your butter is extra cold and then they come together super easy!
They are perfect with a cup of coffee in the morning for breakfast or a glass of tea in the afternoon.
They are also great just in a glass of milk before going to bed — not that I would know anything about that. ;-)
Head on over to Dixie Crystals for the full recipe I developed for them!
RECIPE: Strawberry Shortcake Scones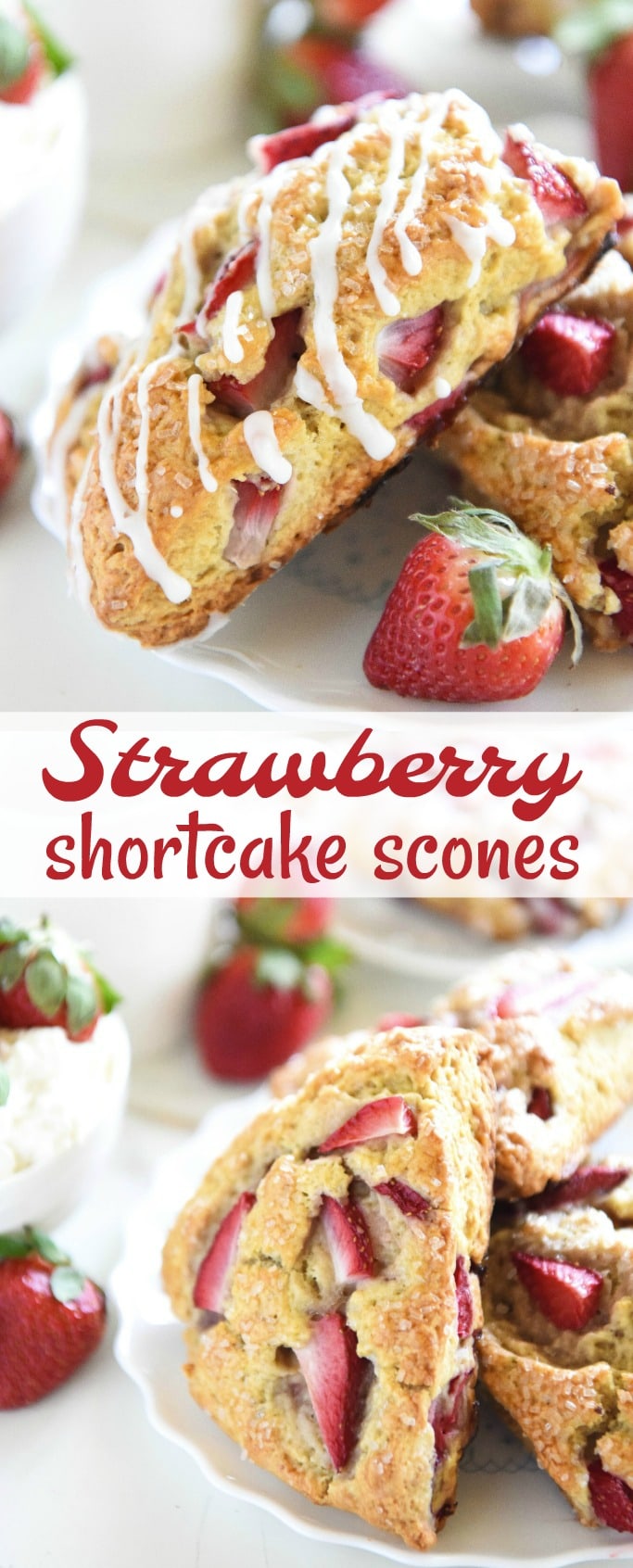 This post may contain affiliate links. Read my disclosure policy.