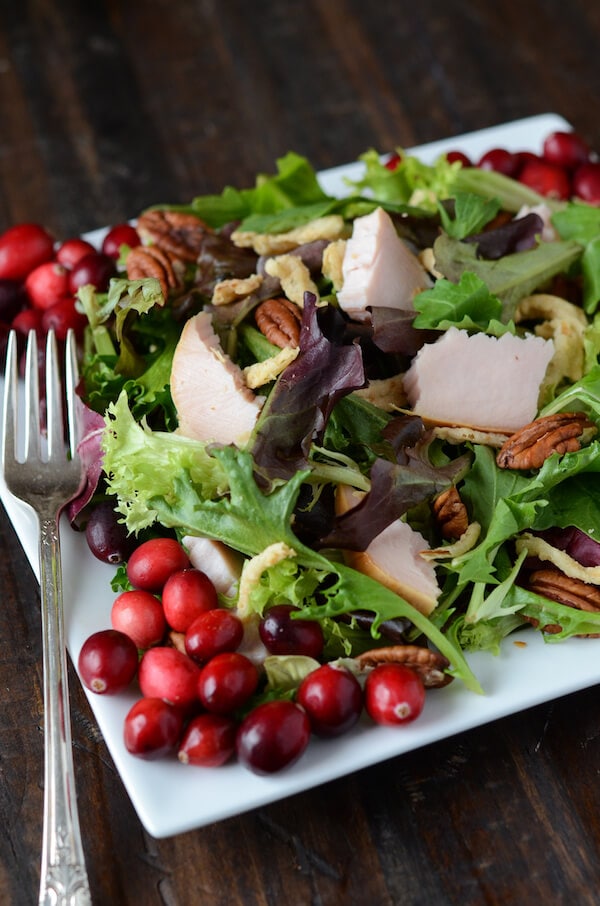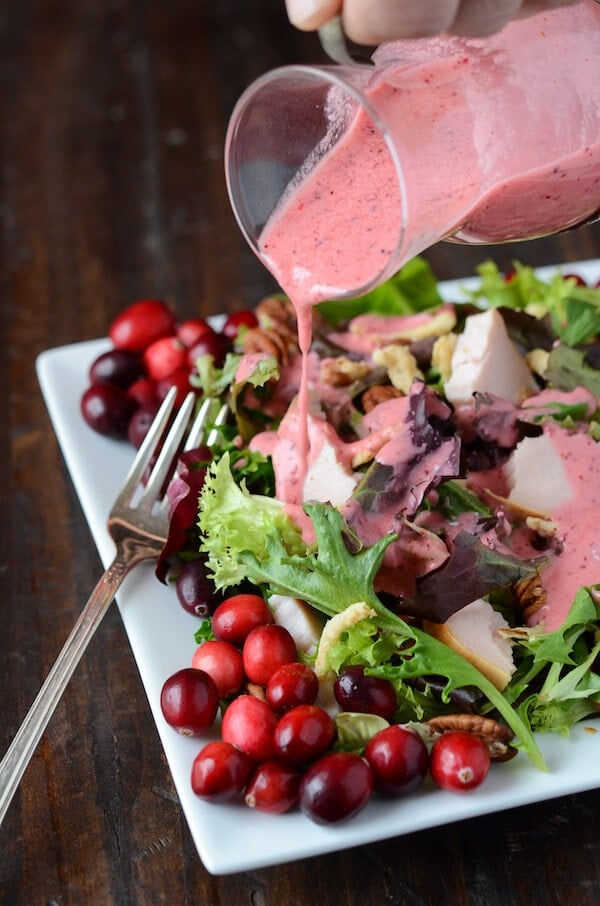 I'm gonna let y'all in on a well known secret, I look forward to Thanksgiving ALL year.
It's by far my favorite meal. Honestly, I look forward to the leftovers almost just as much as I do the main meal.
My Mother is just as bad — she always buys a 25+ pound turkey even though we are a family of 5.
That works out to 5 pounds of bird per person…ya, you could say we are a leftovers kind of family. ;-)
Last year I made these leftover turkey sliders with brie, arugula and cranberry chutney.
They were THE BOMB, seriously. But some of you told me after such a big meal, y'all liked something a little lighter.
I get it, you just stuffed yourself the day before and need something that will help you fit back into your pants again.
There are only so many days you can wear yoga pants in a row.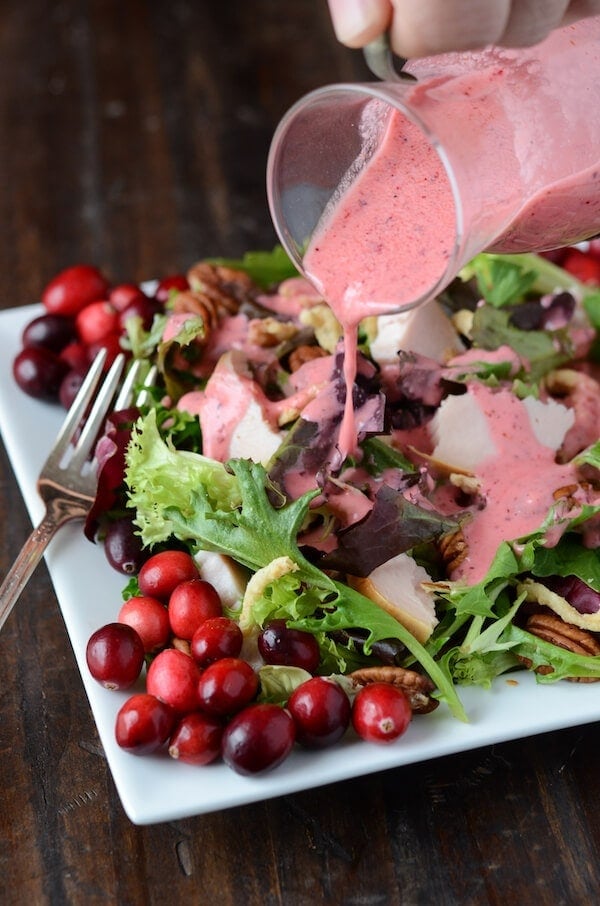 This salad is really fast and easy to throw together.
I call it Thanksgiving Leftover Salad, because I use leftover cranberries, pecans, french fried onions and turkey!
I discovered this cranberry vinaigrette recipe by accident and it became an instant favorite.
You could also use leftover cranberry jelly from Thanksgiving (if you do that – only add half the sugar) in the vinaigrette instead of fresh cranberries.
Yay for using up multiple leftovers in one delicious salad!
Head on over to Dixie Crystals to check out the recipe for this Turkey Salad with Cranberry Vinaigrette!
This post may contain affiliate links. Read my disclosure policy.