This zesty Mexican spice blend brings together ground dried chili peppers, dehydrated lime juice and salt for a great balance of flavor. Tajín combines heat from the chili powder with the zing of lime to brighten up any dish.
What Kind of Seasoning is Tajín?
Tajín is a dry spice blend that brings together lime juice and chili powder. Invented in 1985, it very quickly skyrocketed in popularity, becoming a staple in Mexican cooking. Previously, these two flavors were often paired together, but tajín makes this particular combination so much easier to achieve in the kitchen.
What Does It Taste Like?
Since tajín is a blend of salt and two other familiar ingredients, it's pretty easy to imagine how they might come together. The chili powder gives it a kick, while the lime juice brings a tangy flavor into the mix. This blending of zest and spice is a very popular combo in a lot of Latin dishes. Adding tajín is a really easy way to bring that particular blend of flavors into any recipe.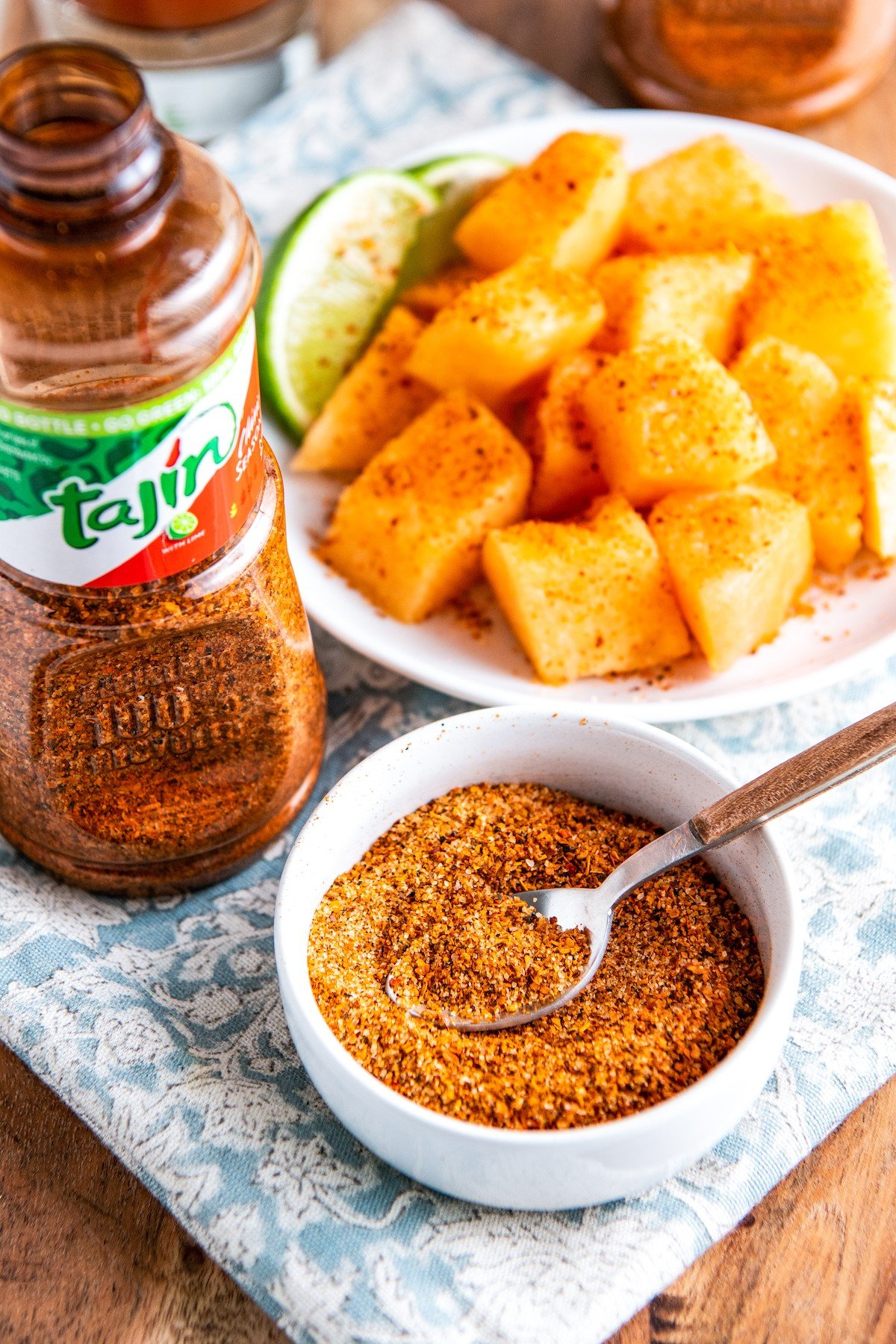 Where Can I Find It?
Most grocery stores across the US stock tajín seasoning in their international or Mexican specialty sections. If you can't find it there, try a local Mexican or Latin market. It's also really easy to find this seasoning on the internet – Tajin. Since it's a dry spice blend, it keeps well through the shipping process, so getting it online is a great option.
What Is Tajín Seasoning Made Of?
If none of the options above pan out, you can make your own tajín seasoning at home. Just combine equal parts red chili powder, crystallized lime and a fine-grained salt of your choice. Combine them in a bowl or jar and whisk or shake them together until you get an even distribution of all three ingredients.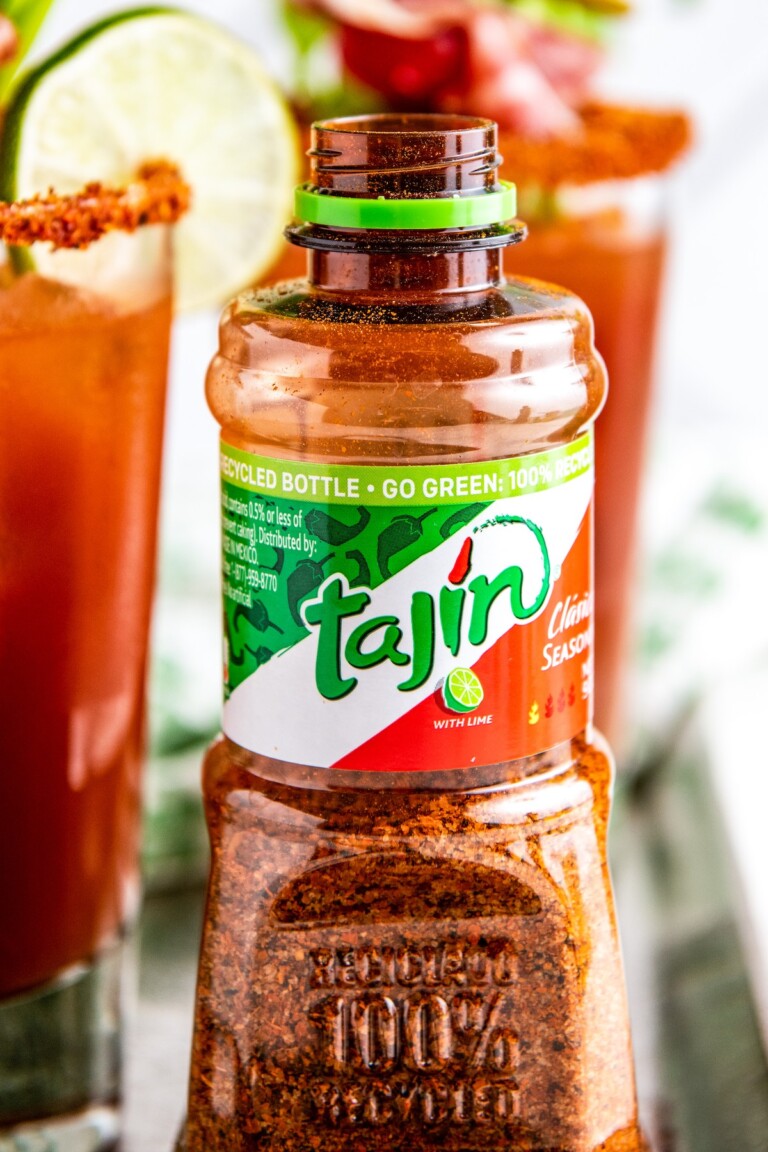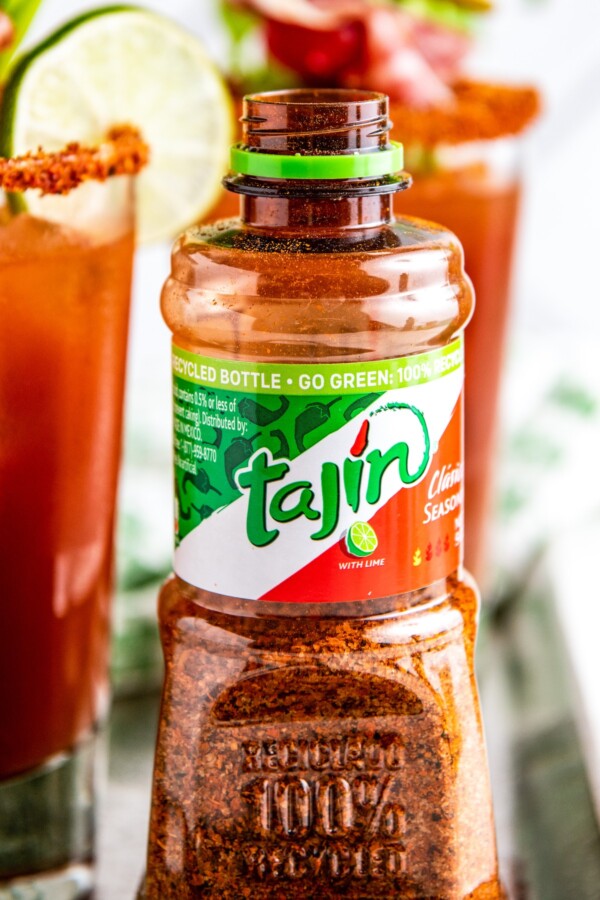 Varieties to Choose From
Tajín Clasico is – you guessed it – the classic version of the spice blend described above. When a recipe calls for tajín, this is most likely what it's talking about. There is also a low sodium version that halves the amount of salt in the recipe, and a spicier version that uses habanero peppers instead of the traditional red chilis. Here are all of the most popular flavors:
Storage Instructions
The best container for tajín is a glass or plastic bottle with a lid that seals tightly. You can even use an old spice bottle if you're making your own tajín at home, as long as you make sure to label it correctly. Once it's sealed up, store it in a cool and dry place for up to a year. It won't go bad, but after that it might start to lose flavor.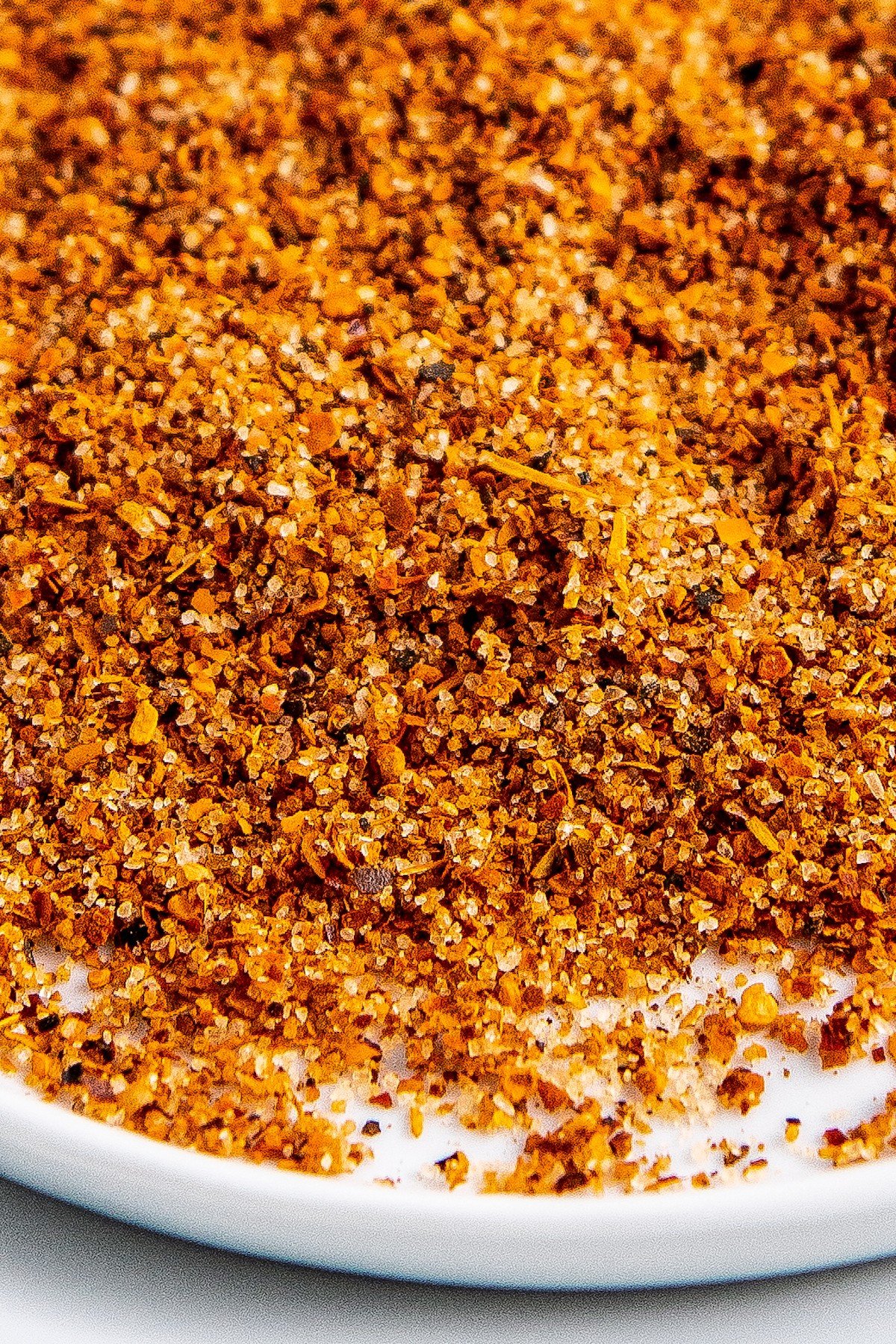 Tasty Ways to Use Tajín Spice
Tajín is a versatile spice blend that pairs well with both sweet and savory foods. It also shows up in drink recipes, especially as a garnish around the rim of cocktail glasses.
Addictively sweet, spicy, and tangy all at once, this refreshing mangonada drink is the perfect summer treat! Loaded with mango, chamoy, and Tajín, what's not to love about it?
Esquites are a classic Mexican street dish featuring crisp grilled corn in a creamy sauce. The tajín in this recipe brings zest and a little kick of spice to balance out the sweetness of the corn.
This sweet and refreshing mango drink includes tequila, which finds a classic partner in the tangy zest of lime. Since spice also complements tequila, this makes tajín the perfect seasoning blend to place around the rim of the glass.
While this particular elote recipe gets its lime flavor from fresh lime juice and its spice from regular chili powder, adding tajín really makes these flavors pop. For a stronger and bolder flavor in your elote, throw some of this seasoning blend on top.
Seasoning Fruits and Veggies
There are so many different produce options that make a great snack when you add tajín to the recipe. It pairs well with sweet fruits like mango, watermelon and pineapple, and tastes just as good when it's used to spice up cool vegetables like cucumber or jicama.
Spice Rubs for Meat
Tajín can be a great addition to your spice rubs and marinades. While you can use this seasoning by itself as a rub, you can also combine it with other ingredients for a more complex flavor profile. It's particularly good with chicken, fish and shrimp, and can make a great addition to a batter used for breading.
If you want to give your guac a little edge, try throwing in some tajín. It will add a zestiness and spice to elevate the mild creaminess of the avocado. And while you might think I am nuts, sometimes I will sprinkle a little over my favorite hummus.
Toasted Nuts
Adding a little butter to your nuts or pumpkin seeds and tossing them in tajín before toasting them gives the outsides a nice glaze of flavor and crunch. You can eat them plain, or throw them into a soup or salad.
Tajín Fries
Tajín is a great seasoning to help spice up your French fries or sweet potato fries. Add a bit of oil, toss them in this zesty blend of spices and throw them in the air fryer.
This post may contain affiliate links. Read my disclosure policy.