Pancakes have stood the test of time as a breakfast classic for a reason. Whip up a batch using one of these 14 Irresistible Pancake Recipes to start your day off right with a fun and filling meal.
The Ultimate Pancake Breakfast Ideas
There's nothing like the smell of warm, fresh pancakes sizzling on the stovetop. Just drop a stack on the table and watch as everyone's nose leads them straight to the kitchen! These little circles of heaven make for the kind of breakfast designed to bring people together.
Pancakes are a super versatile food, and it's so easy to personalize them. These recipes include mix-ins and changes to the batter that open up whole new worlds of sweet, buttery goodness. With these in your back pocket, your family can enjoy a stack of flapjacks no matter their preferences and dietary needs.
What Is the Secret to a Fluffy Pancake?
When you spend time carefully measuring out ingredients and your pancakes still somehow come out flat, you can't help wondering what went wrong. Here are some common mistakes and how to avoid them.
Check Your Baking Powder: The single most common reason pancakes don't rise is because of expired baking powder. When it sits too long, it stops creating the air bubbles that make your pancakes expand.
Don't Pack the Flour: A fluffy pancake needs just the right amount of flour. If you try to dig the flour out of the bag using your scoop, it gets packed in, giving you too much flour in your batter. Instead, spoon the flour into your measuring cup and level it off without packing it down.
Avoid Over-Stirring: Many people think you need to beat every little clump out of your batter to avoid a lumpy pancake, but that's not true. Over-stirring the batter can make it gluey and stiff. It's okay to leave a few small lumps.

Wait to Combine: One way to make sure over-mixing doesn't happen is to mix the wet and dry ingredients separately. Add them together and stir until they're just combined.
Let It Rest: Set your batter aside to rest for around 15 minutes after you're finished combining the wet and dry ingredients. This gives the clumps time to absorb more liquid and break up on their own.

Prepare the Pan: The key to a perfectly cooked pancake is controlling the heat. Preheat the pan to medium, then lower it to low-medium before adding the oil or butter. You may also want to wipe out the oil or butter and re-grease the pan between batches.
How to Make Pancakes Work With Your Diet
One of the great things about pancakes is how easy they are to adjust. This list includes low-carb and gluten-free options, and you can get creative to replace ingredients that don't work for you. Most of the batters can also be swapped out for dairy-free or vegan batters without changing much about the recipes.
Storing and Reheating Homemade Pancakes
Make sure you let your pancakes cool fully before you pop them into the fridge. Refrigerating warm pancakes creates condensation on the inside of the bag or container, leaving you with a soggy mess. Once they've cooled, wrap or store them tightly and keep them in the fridge for up to a week.
Technically you can microwave leftover pancakes, but they often come out soggy. If you're reheating just 1 or 2 pancakes for yourself, the toaster is the way to go. This will make them crispy on the outside and soft and fluffy on the inside. Store them before adding any toppings if you want to go with this method.
When you have a bigger batch or have pancakes with fillings or toppings, reheat them in the oven instead. Make sure it's preheated to 350˚F and heat them in a single layer on a baking sheet with foil domed over the top for around 5 minutes, or until they're warmed through.
Do Flapjacks Freeze Well?
Pancakes are a great make-ahead option because they do really well in the freezer. Lay them in a single layer on a baking sheet and pop them in the freezer for around half an hour. Once they harden, store them in double-lock freezer bags with a layer of parchment paper separating them for up to 3 months. You can reheat them straight from frozen as long as you add a little extra time in the oven or toaster.
---
14 Foolproof Pancake Recipes
The wide world of pancakes is full of so many fluffy and flavorful opportunities. Try each of these 14 recipes to see which one hits it out of the park for your family.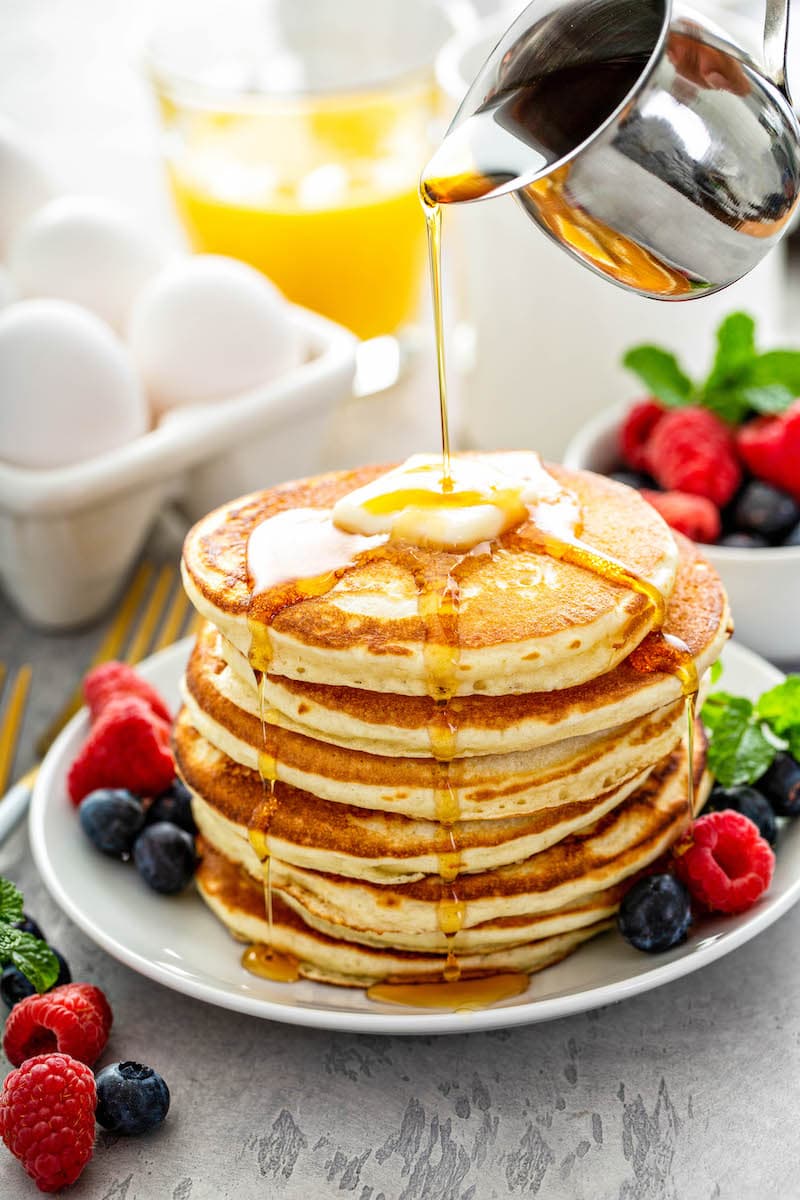 Fluffy Pancakes
This easy pancake recipe uses everyday ingredients to make perfect soft and fluffy pancakes every single time!
Continue Reading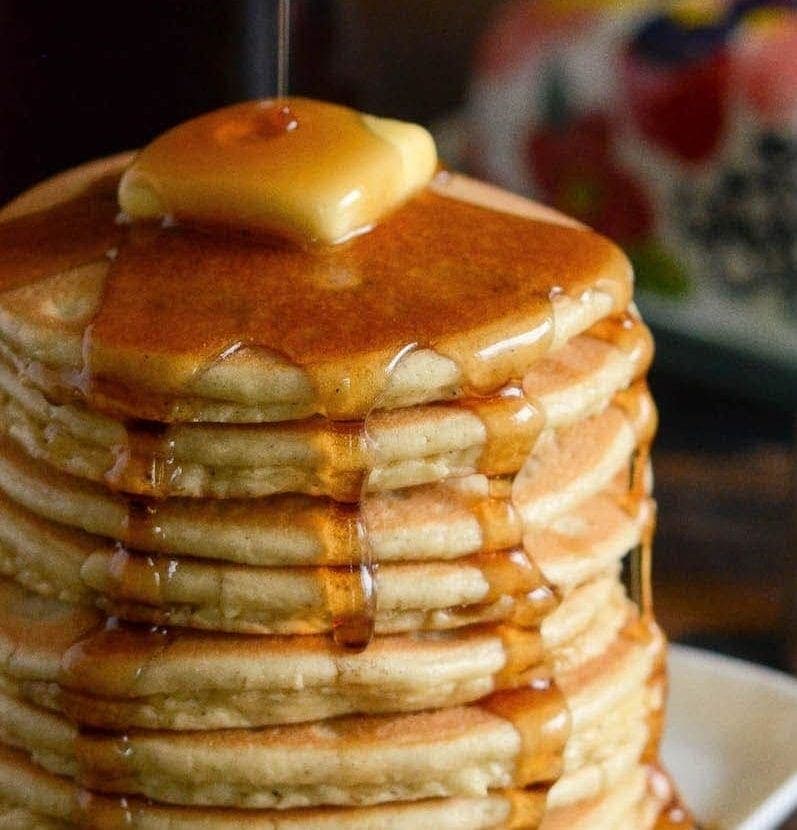 Low Carb Keto Pancakes
Made with almond flour and cream cheese, these keto pancakes have only 4 net carbs per serving and make a fluffy, family-approved breakfast!
Continue Reading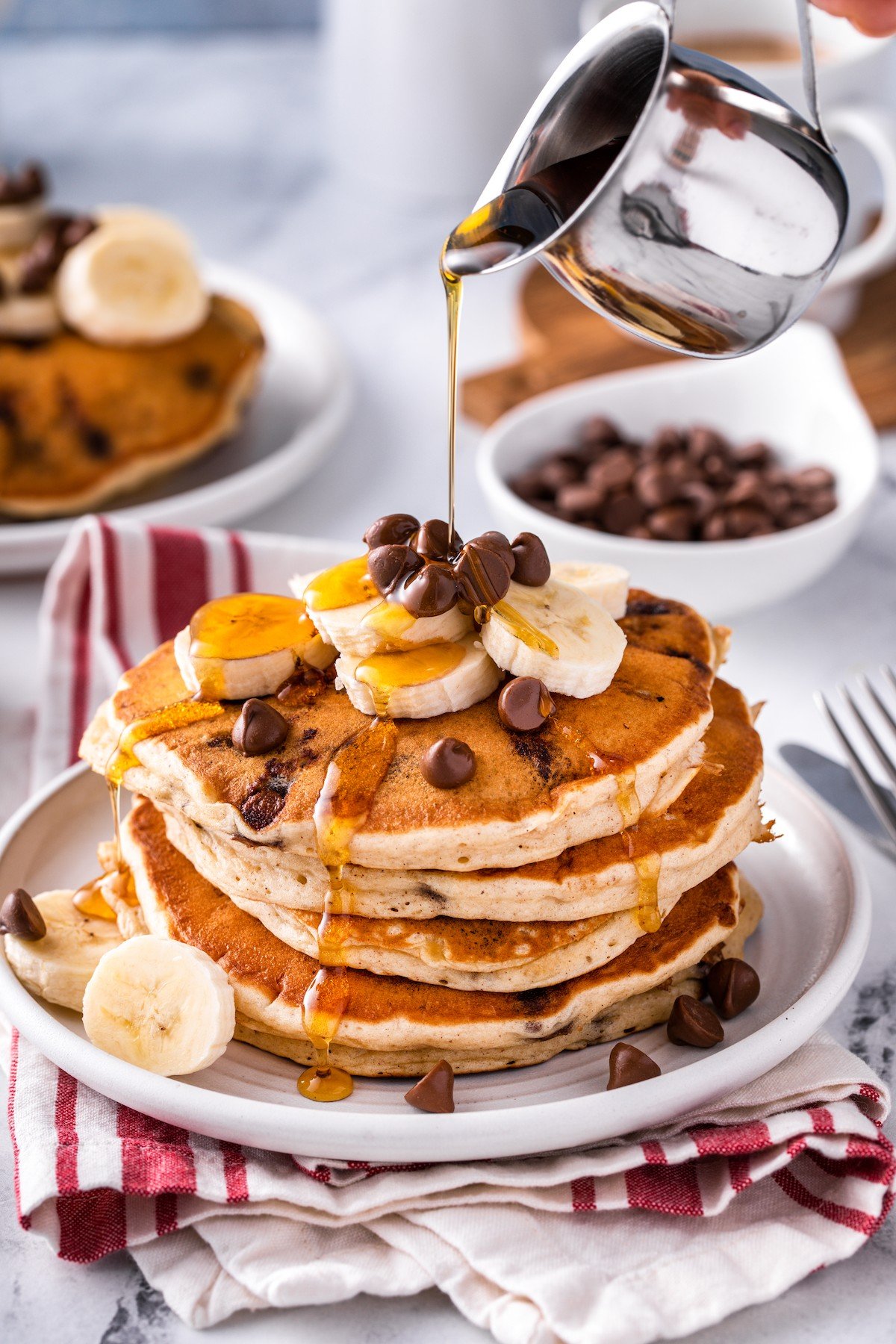 Banana Chocolate Chip Pancakes
These moist and fluffy pancakes combine the butteriness of a classic pancake with the fullness of bananas and the richness of chocolate.
Continue Reading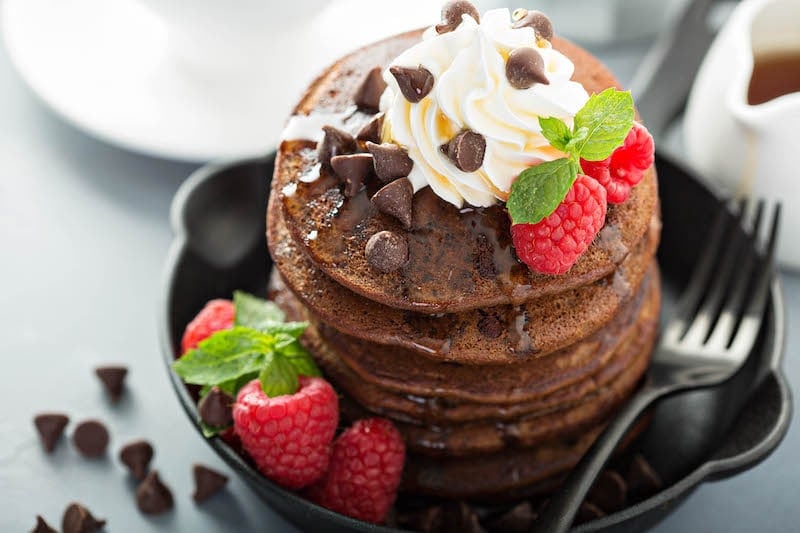 Low Carb Chocolate Chip Pancakes
Made with almond flour, cocoa powder and sugar-free chocolate, these indulgent pancakes make a low-carb, gluten-free breakfast that the whole family will enjoy!
Continue Reading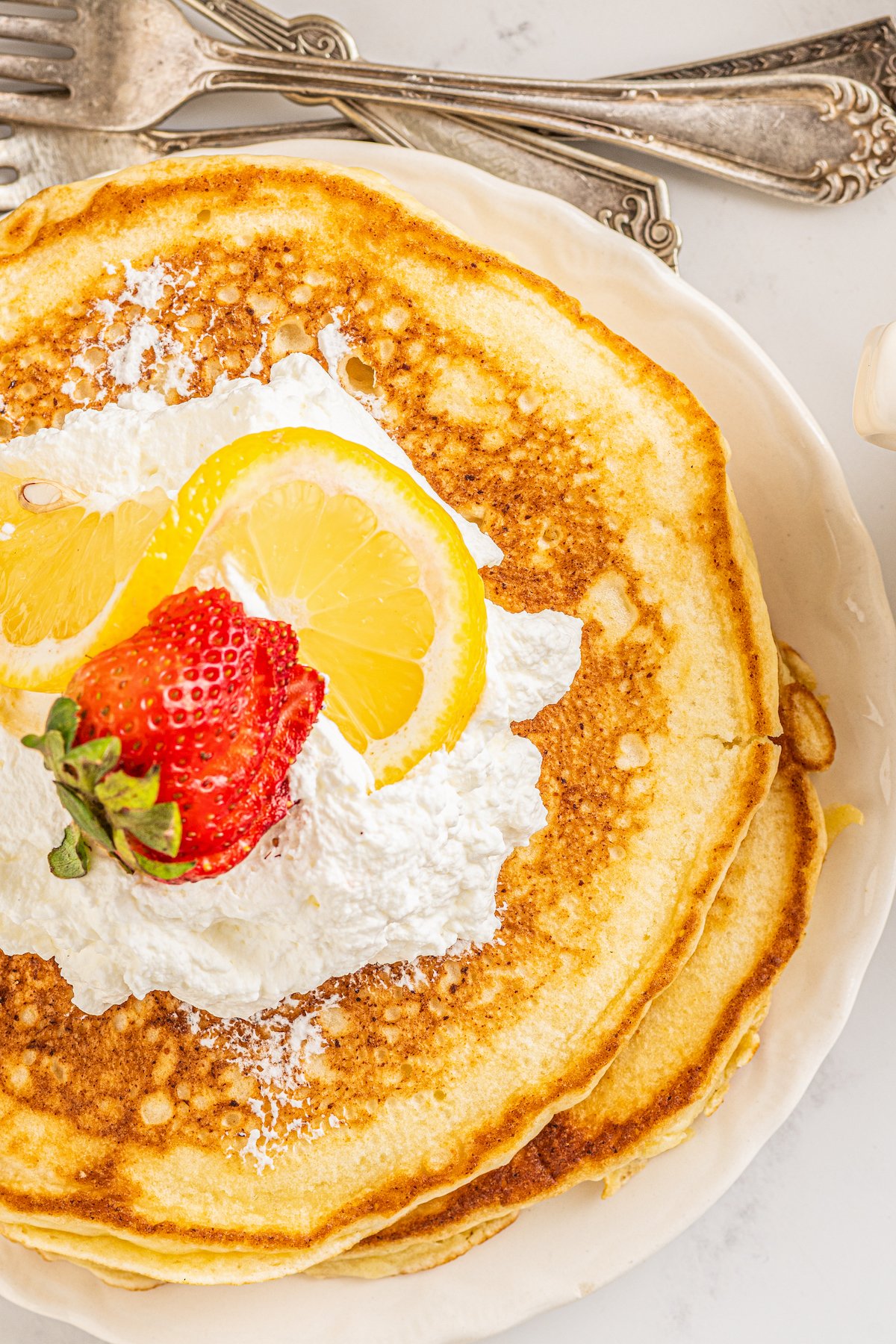 Lemon Ricotta Pancakes
Moist and tangy from the ricotta in the batter, you can top these pancakes with whipped cream and fresh fruit to give them a bright pop of flavor.
Continue Reading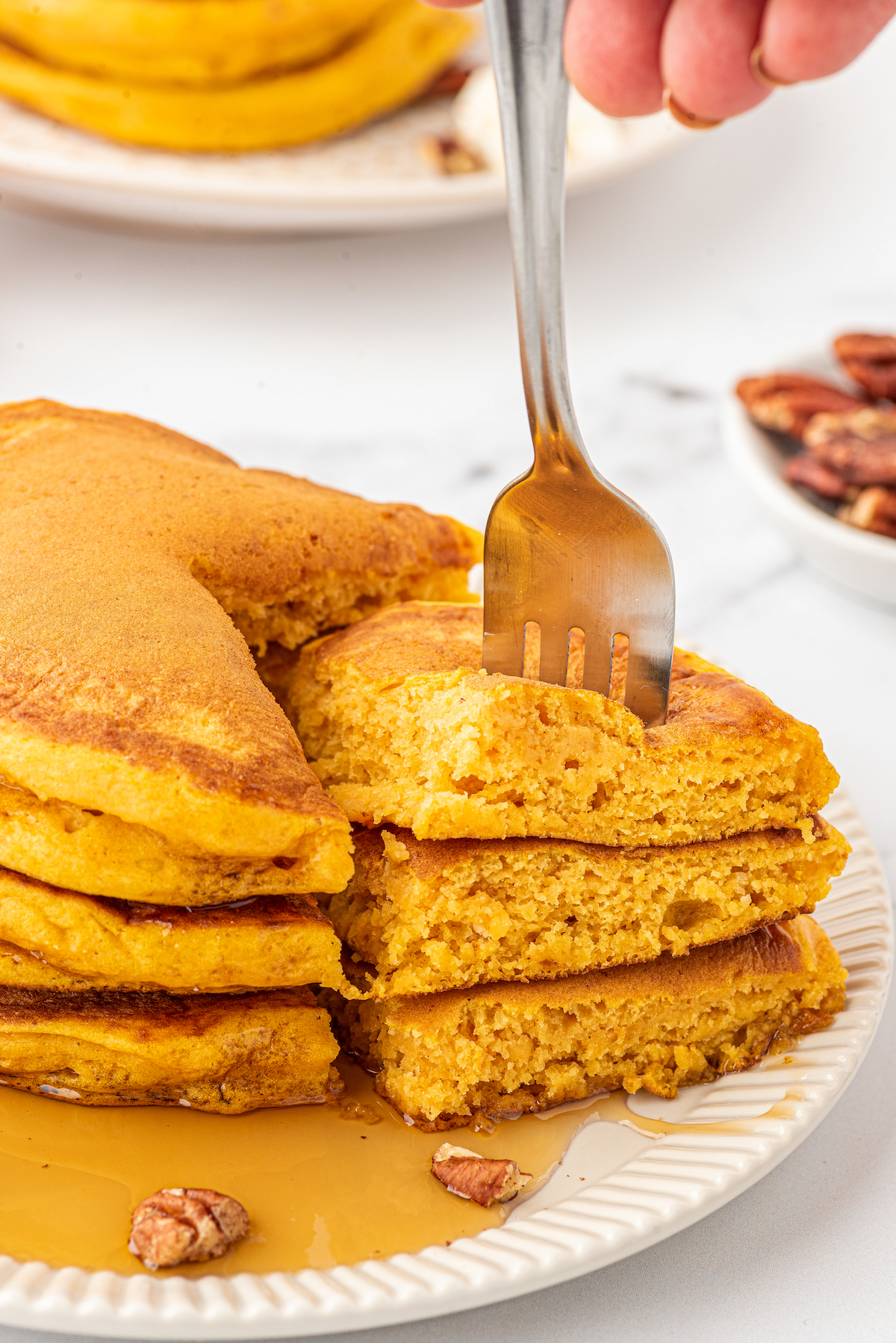 Easy Pumpkin Pancakes
Full of warm fall spices and made with real pumpkin, these healthy pancakes come out light and fluffy, and they're so easy to make.
Continue Reading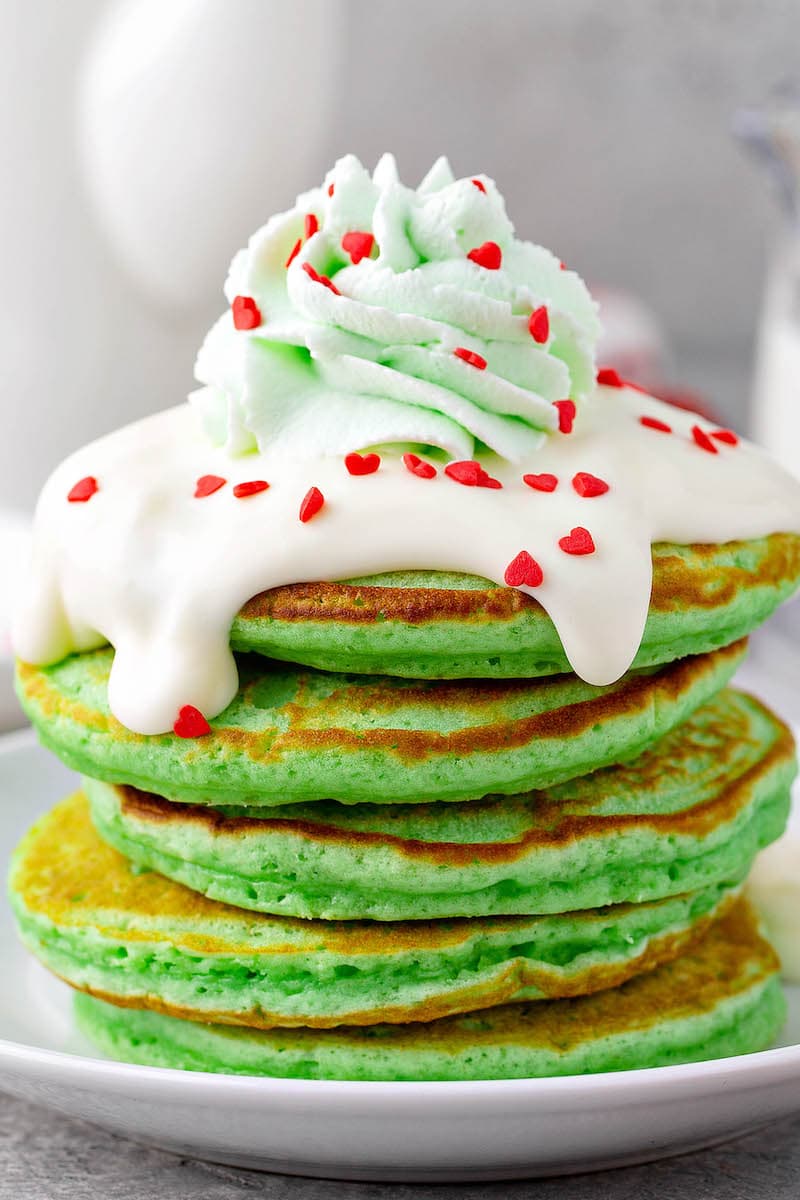 Grinch Pancakes Recipe
These adorably green Grinch Pancakes are a homemade copycat recipe for the IHOP Grinch Pancakes. The kids will love this festive Christmas breakfast recipe!
Continue Reading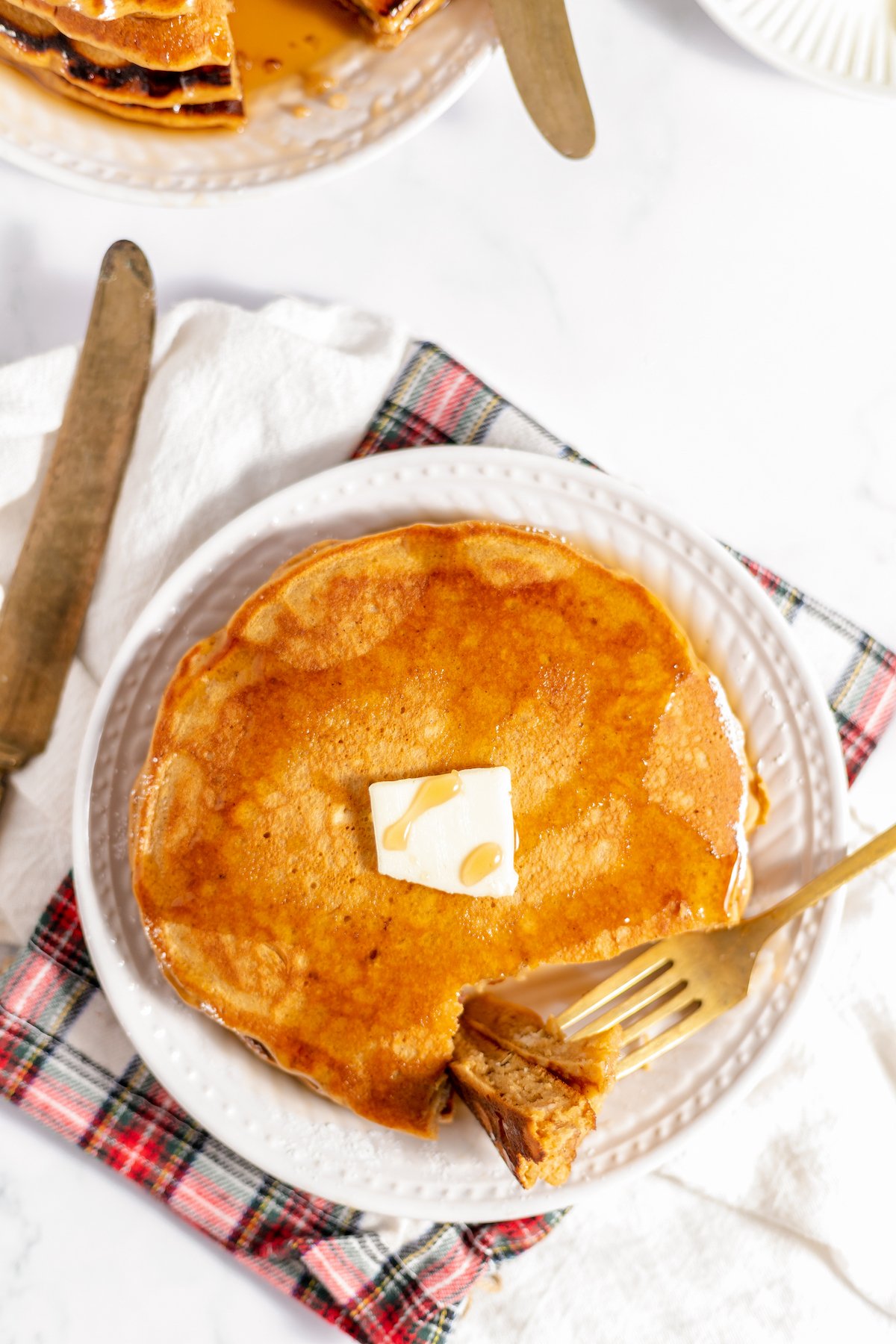 Gingerbread Pancakes
Festive, warmly-spiced Gingerbread Pancakes are a wonderful holiday season breakfast. They are light, fluffy, and full of gingerbread flavor!
Continue Reading
This post may contain affiliate links. Read my disclosure policy.