These Air Fryer Oreos are puffy and crispy on the outside with a decadent warm and soft Oreo on the inside. Do you remember treating yourself to fried Oreos at the fair? Make the less-greasy version at home with this recipe!
If you love Oreos as much as I do, don't forget to check out my other favorite Oreo recipes like Oreo Cheesecake Cookie Cups and Cookies and Cream Milkshake.
An Incredible Air Fryer Oreo Snack!
The fair is full of rides, games, fun, and food! Lots of really good food. We're going to recreate one of my favorite fair foods – the fried Oreo! My Air Fryer Oreos are so simple to make and nowhere near as greasy and messy as the original. I like to think they're a little healthier, too. (We're avoiding the deep fryer, right?!)
Fried Oreos are pretty amazing. A typical creamy and chocolatey Oreo turns into this perfect bite that resembles a warm brownie with buttery cream wrapped in fried dough. We can recreate this deliciousness at home! And you're going to do it with just three ingredients. This recipe uses refrigerated crescent rolls instead of a messy batter to coat the Oreos. Then, we'll sprinkle with powdered sugar for the classic fair experience.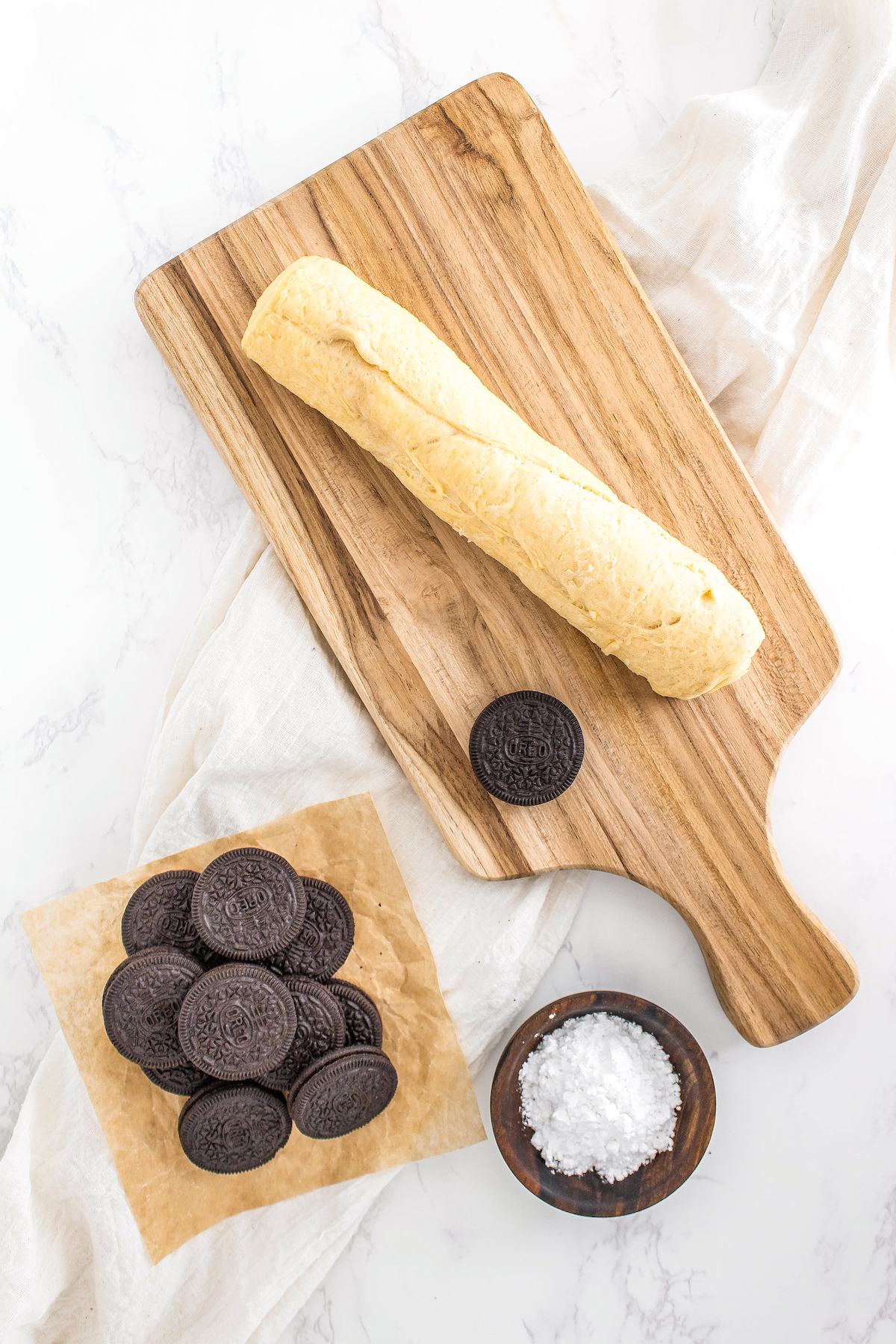 What You'll Need
Let's keep it really simple. This recipe calls for just three basic ingredients!
Oreo Cookies: For the classic experience, go with the classic Oreo! But, I'd love to hear if you try this recipe with some of the other flavors like Double-Stuffed, Mint, or Chocolate Cream.
Crescent Rolls: A regular 8-ounce package is all you need.
Powdered Sugar: Light, fluffy, and perfect for garnishing fried Oreos.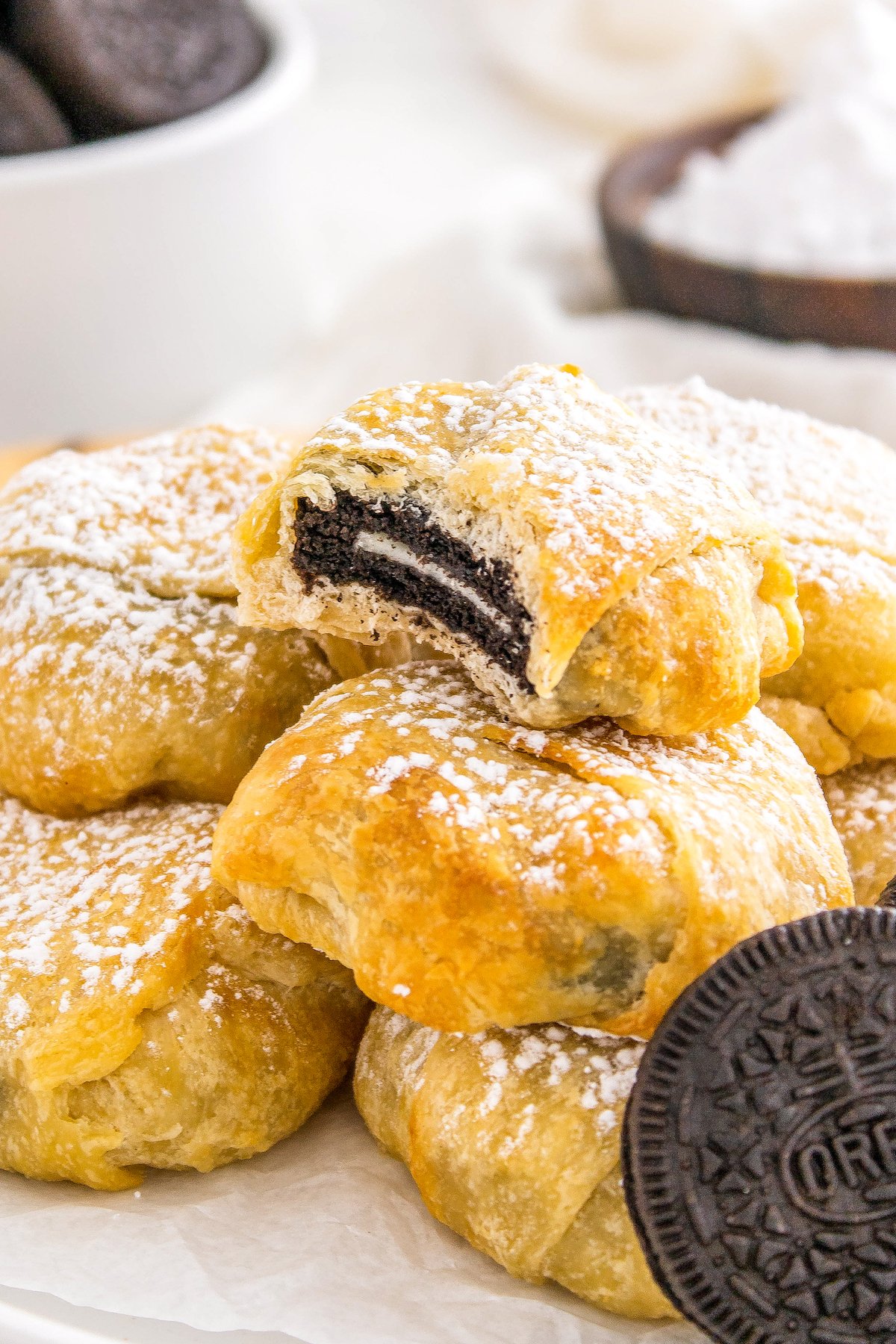 How to Make Air Fryer Oreos
You'll need an air fryer for this recipe and that's about it! So, grab your ingredients, and let's make these goodies!
Preheat the air fryer to 350F. Make sure that the frying basket is clean and clear of any food from previous recipes. No one wants a fried Oreo with chicken bits on it!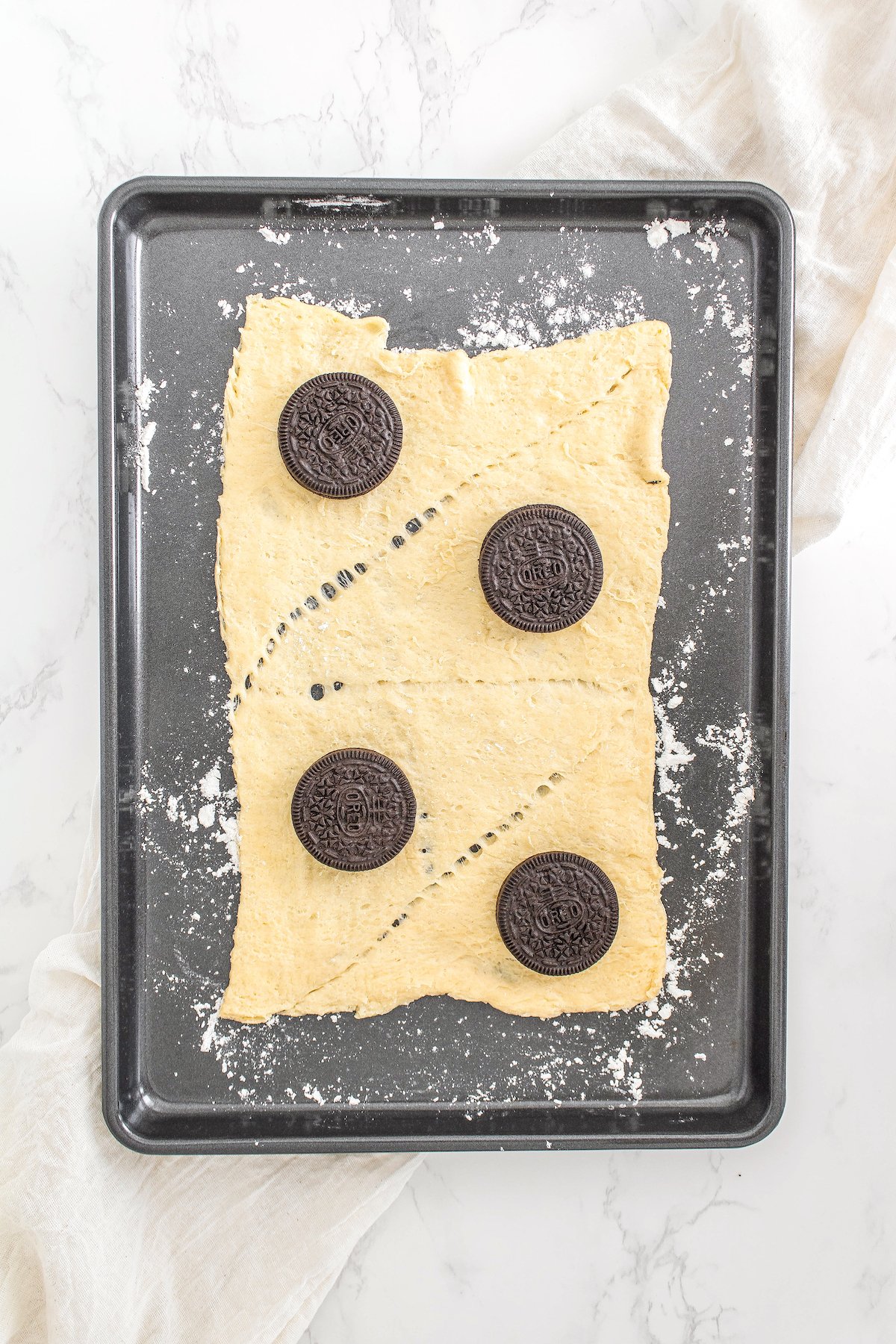 Wrap the Oreos with the crescent rolls. The dough will already be cut into triangles for easy folding. One Oreo per triangle and then wrap them up like you're folding a little cloth around the cookie.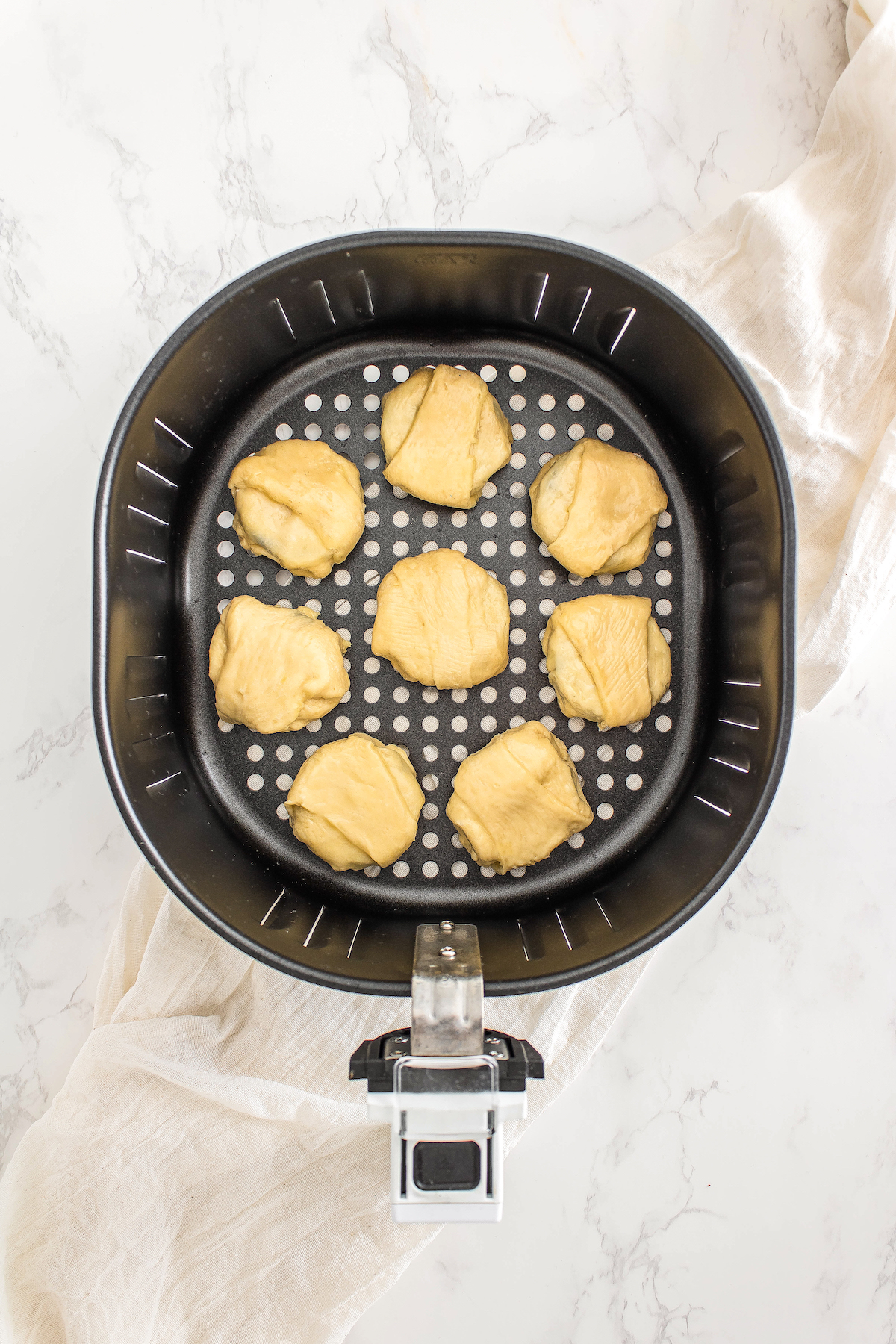 Air fry for five minutes. Make sure that they are spread out on the air fryer before putting them in. Check after five minutes. You want them to be golden brown and crispy on the outside.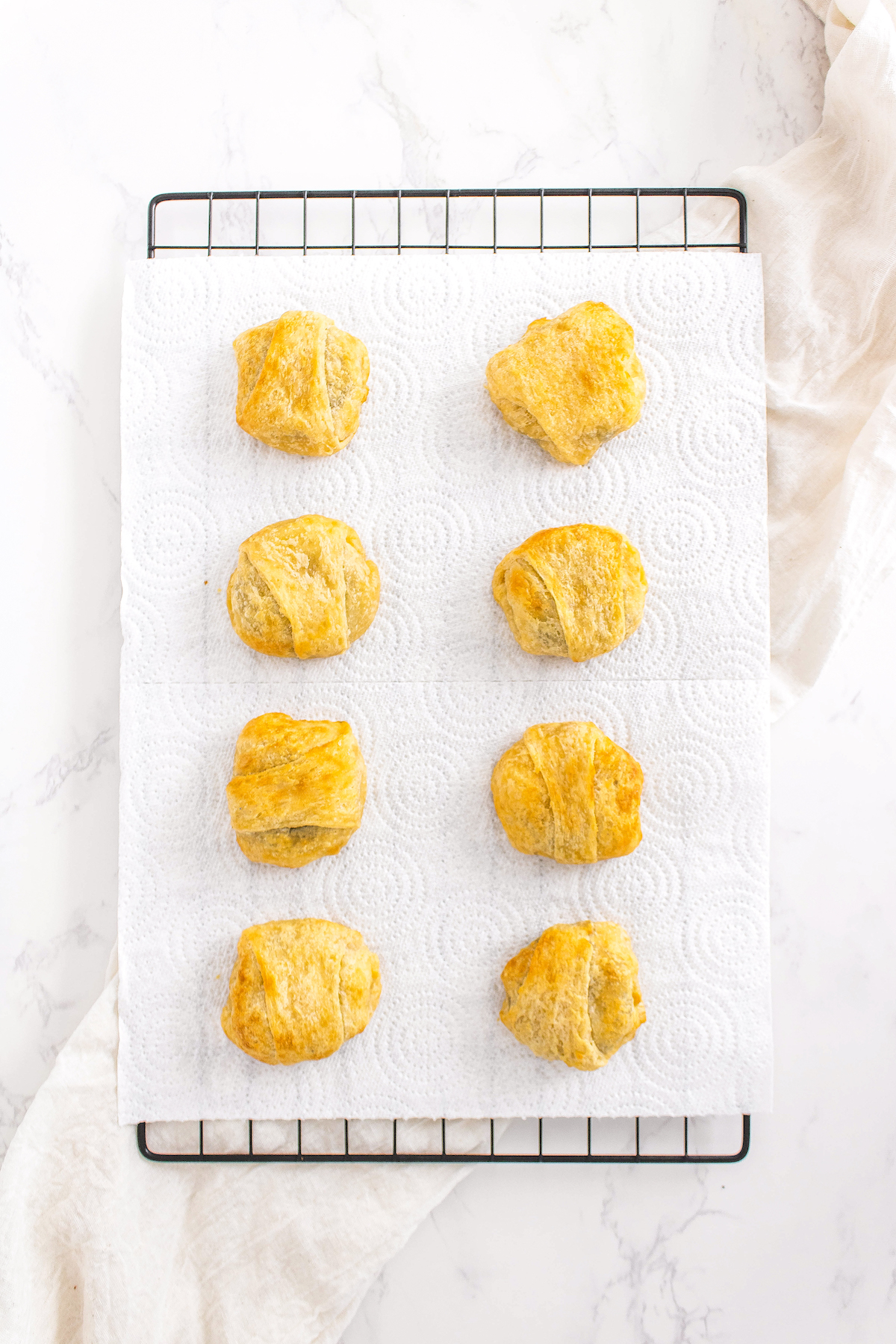 Remove them from the air fryer and dust them with powdered sugar. You'll want to serve them right away so they're nice and hot!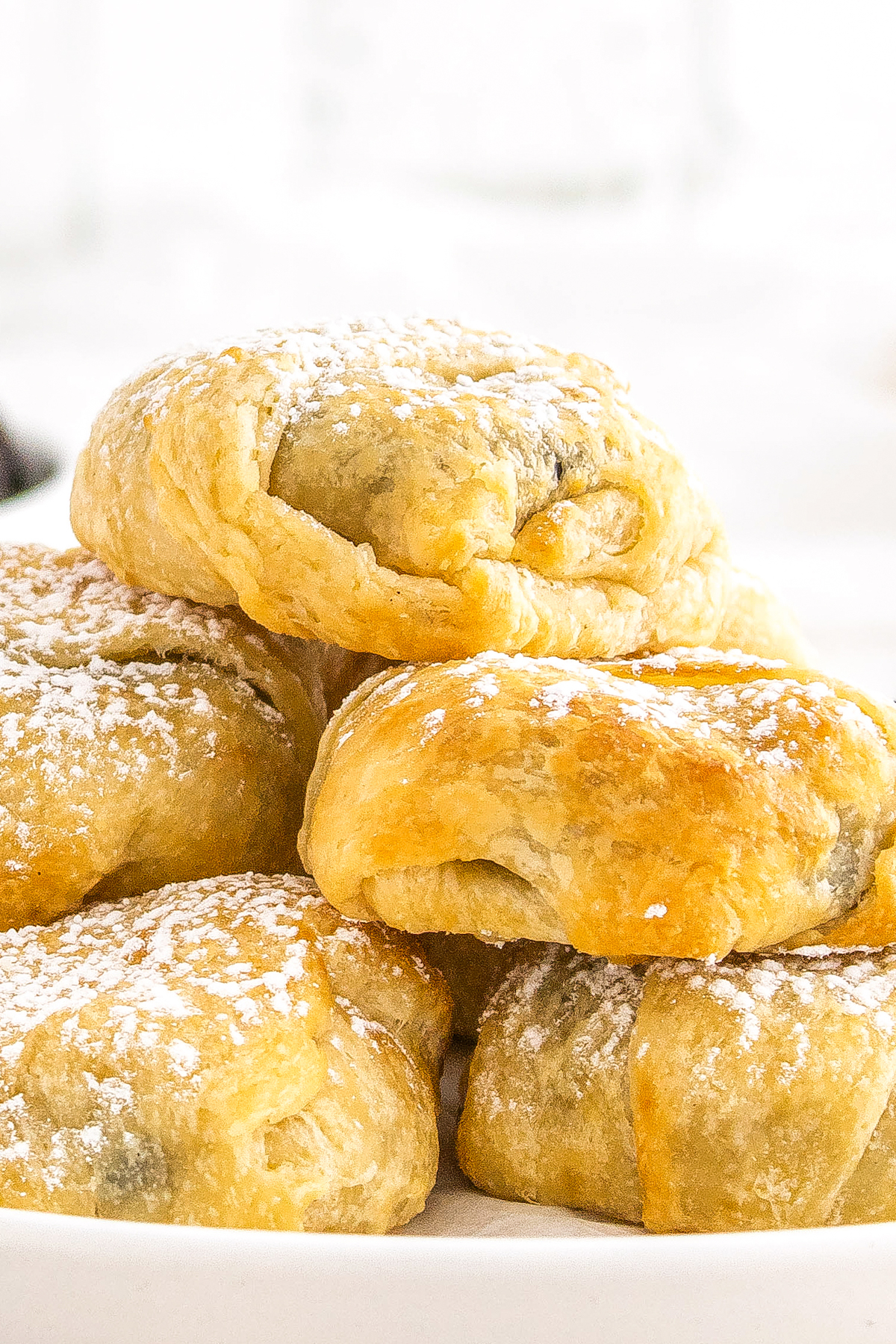 Tips for Success
This recipe is really fun and simple. Here are a few helpful tips for making sure that your fried Oreos come out perfectly.
Try not to work the dough too much. It's important that you don't stretch the dough if you want the crescent roll to be nice and fluffy around the Oreo. Also, make sure that you cover the entire cookie.
Space the Oreos out making sure they don't touch at all. When putting the Oreos on the frying basket, leave a space between each wrapped cookie; otherwise, they will stick together when cooked. That golden brown crispy outer layer happens when there is plenty of space around each Oreo. You don't need to air fry the Oreos all at once. Working in small batches is the best solution here!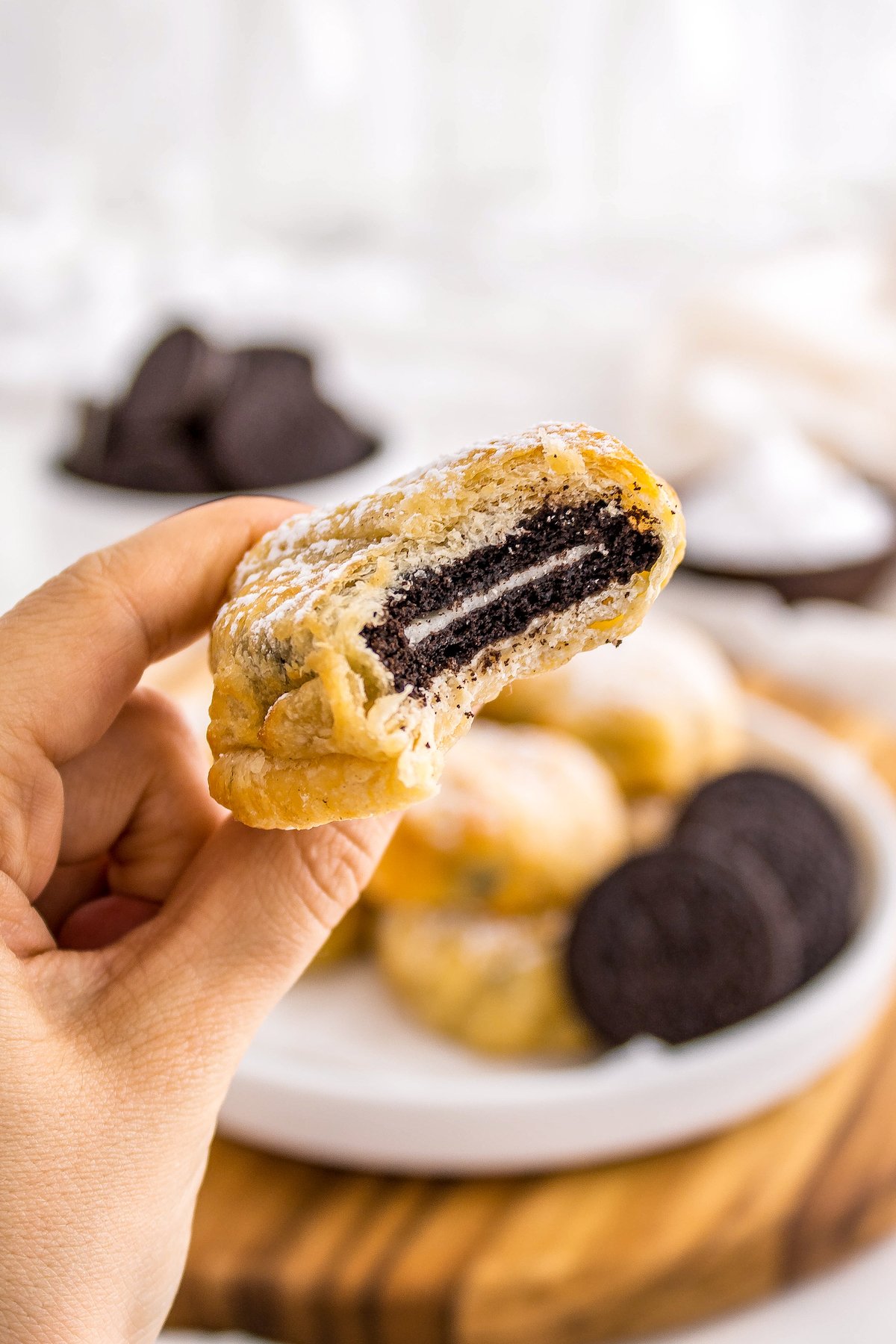 Can I Store and Reheat Extras Later?
Air Fried Oreos are best when eaten immediately. That first bite is so good when it's fresh out of the air fryer! But, if you have extras, don't worry. You can store fried Oreos in an air-tight container for up to 3 days in the refrigerator. Then, simply air fry them again for a minute or two to reheat them.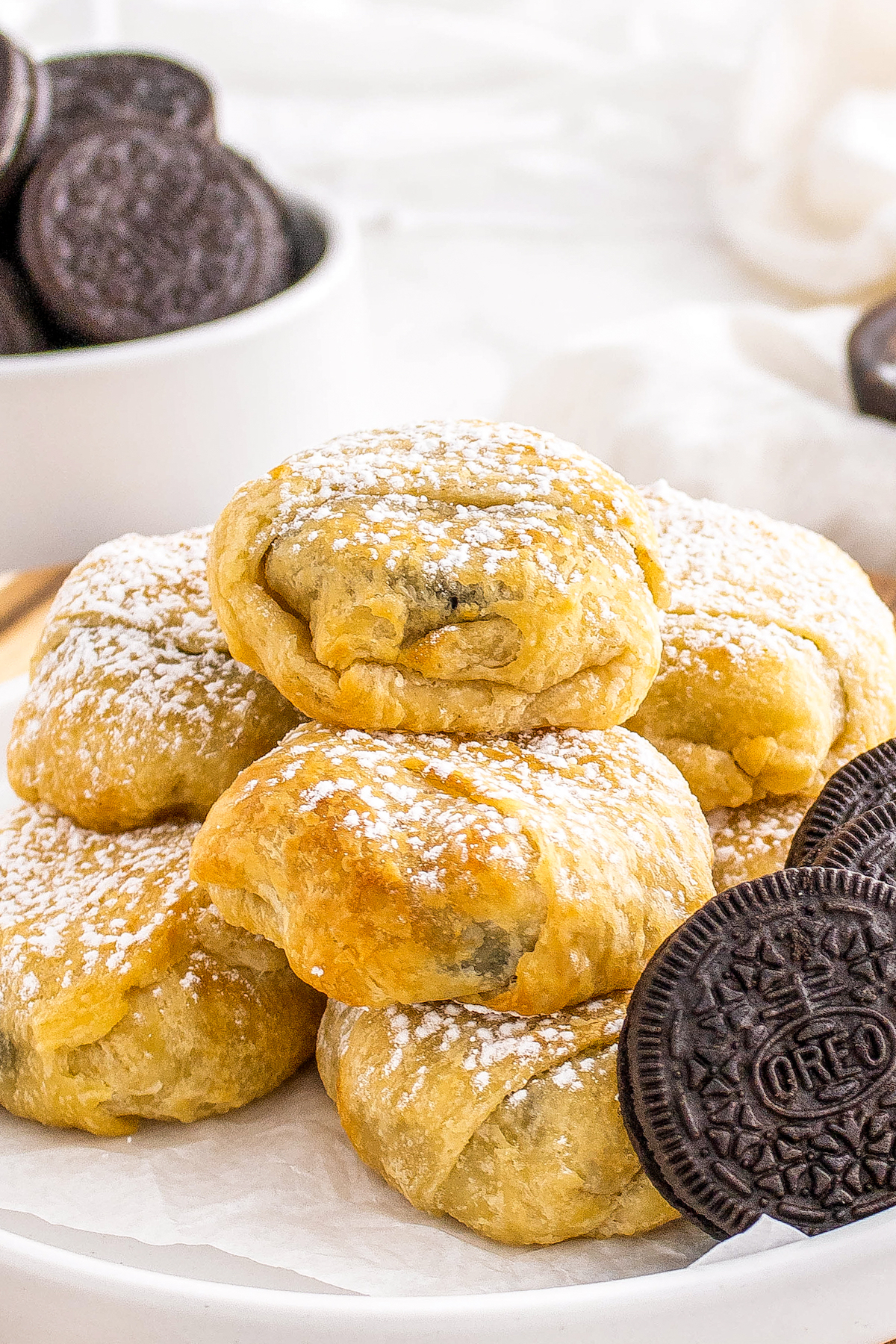 Yield: 8 Fried Oreos
Air Fryer Oreos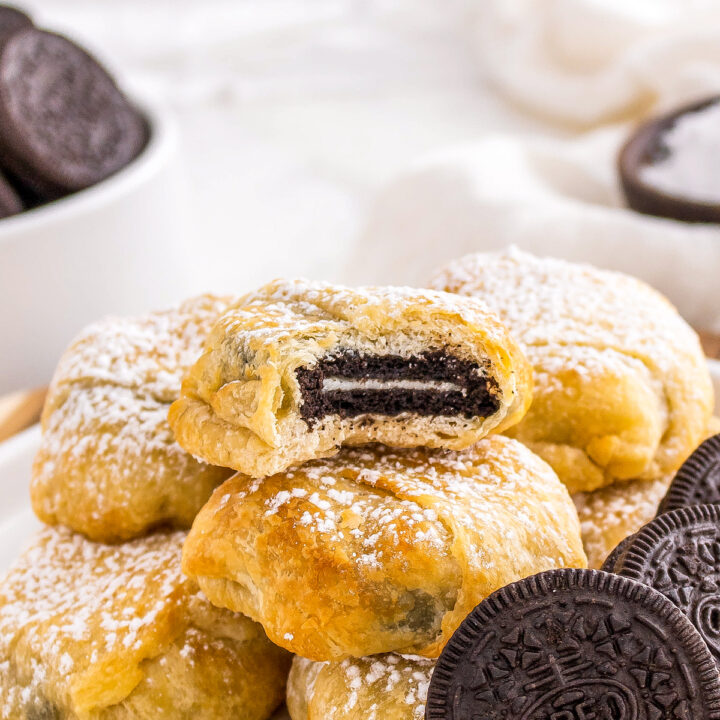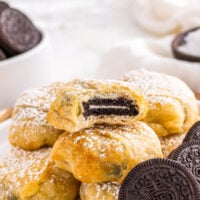 These easy "fried" Oreos made in the air fryer with crescent rolls. Puffy dough with a crisp outside wrapped around a soft, warm oreo and dusted with powdered sugar.
Ingredients
8 Oreo cookies
1 (8 oz) package crescents rolls
1 tablespoon powdered sugar
Instructions
Preheat air fryer to 350°F.
Open the crescent rolls package and unroll the dough.
Separate the pre-cut dough into triangles with a knife, and wrap each one of the Oreo cookies with one dough triangle.
Place the wrapped Oreo cookies inside the air fryer basket in a single layer, leaving a little room for spreading between each one.
Cook at 350ºF for 5 minutes, until golden brown.
Use kitchen tongs to move the air-fried Oreos to a cooling rack and let them cool for a couple of minutes. Then dust with powdered sugar and serve!
Nutrition Information:
Yield:
8
Serving Size:
1
Amount Per Serving:
Calories:

79
Total Fat:

3g
Saturated Fat:

1g
Trans Fat:

0g
Unsaturated Fat:

0g
Cholesterol:

2mg
Sodium:

78mg
Carbohydrates:

12g
Fiber:

1g
Sugar:

6g
Protein:

1g
More Easy Air Fryer Recipes
This post may contain affiliate links. Read my disclosure policy.