Churro Twists with a Cinnamon Cream Cheese Dip: toss store-bought crescent dough into cinnamon sugar and bake them for the ultimate quick churro dessert!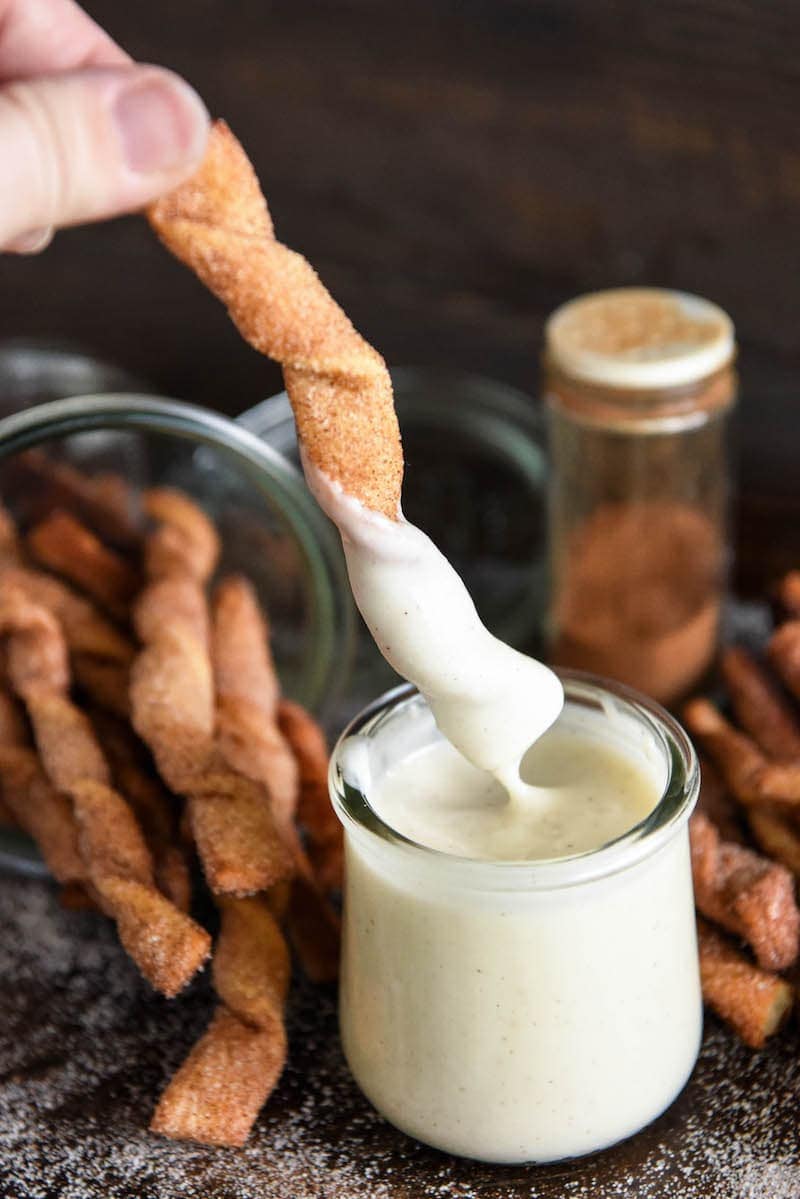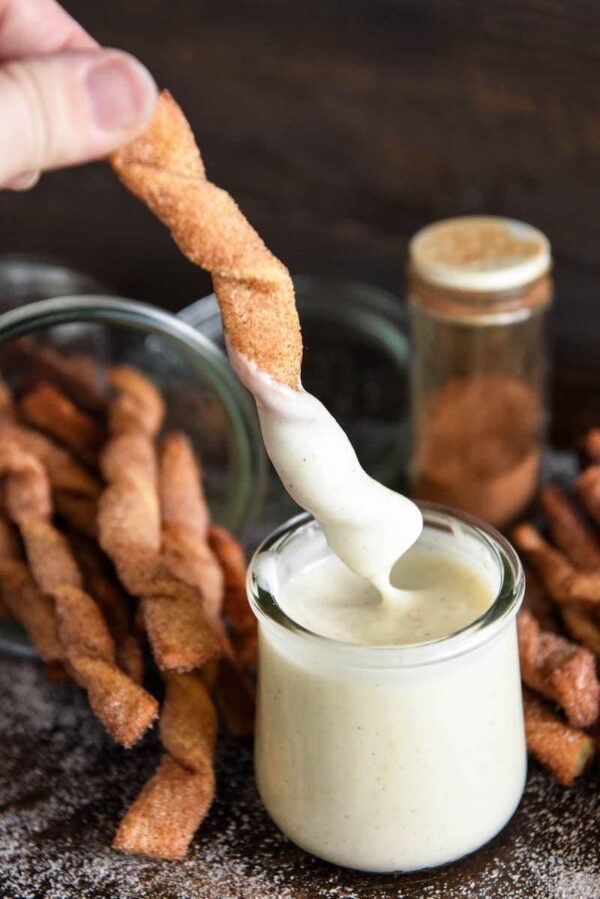 We went to Disney a few weeks ago and had Churros as we waited in line for the teapots. Since then, the girls have been BEGGING for more churros.
I am obviously a big churro fan myself with all my past Churro Recipes: Churro Chex Mix, Pumpkin Churros, Churros with Salted Caramel Sauce and Churro Cupcakes!
However, I was not in the mood to make real churros and dragging out my big pot and a bunch of oil to fry them up.
I was in the mood for EASY.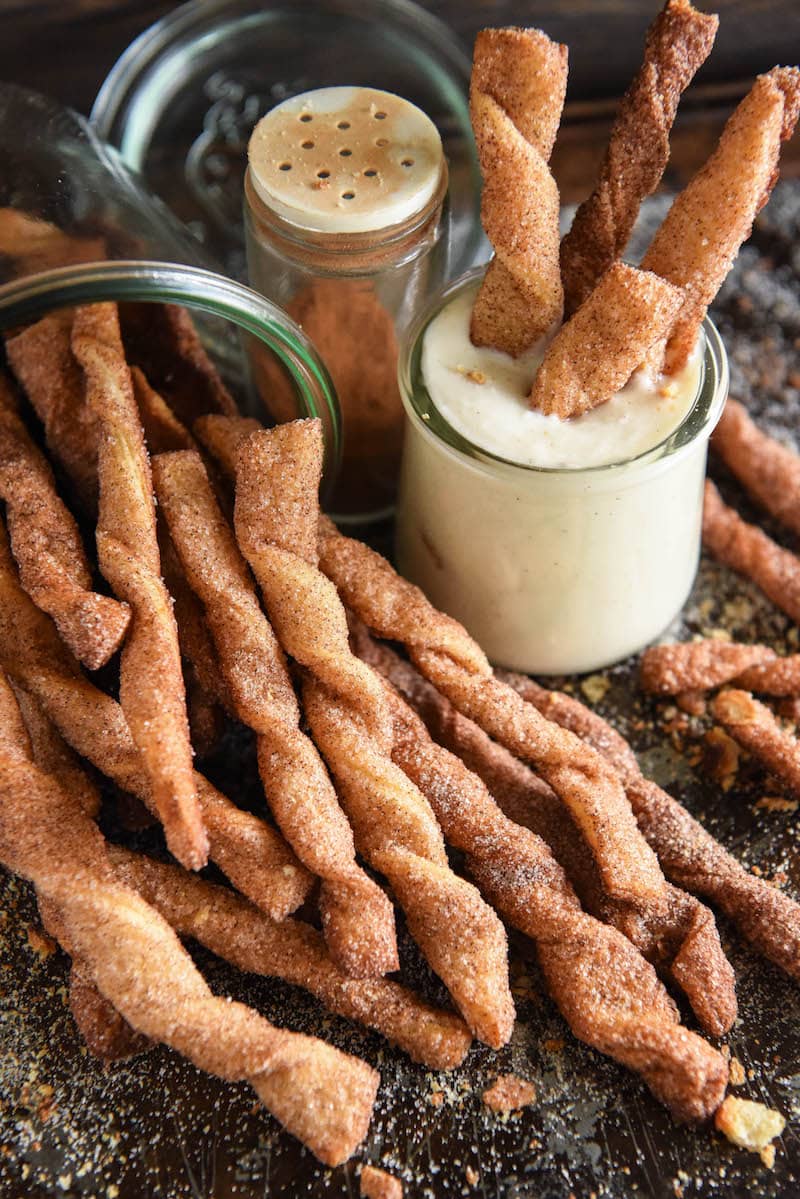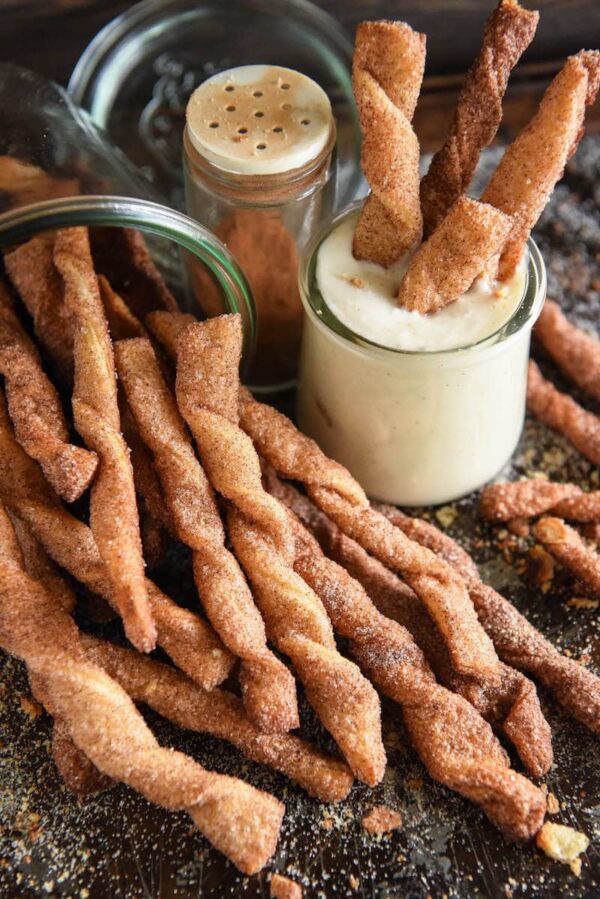 I had a can of crescent dough in my fridge already and started thinking that maybe I could just use that to make a baked churro. I wasn't 100% certain, but thought it should work.
They turned out SO good, that we inhaled the entire batch in minutes. The girls liked them just as they were, but I wanted a little dipping sauce.
Usually with Churros, I dip them in salted caramel or chocolate sauce.
This time I wanted something different.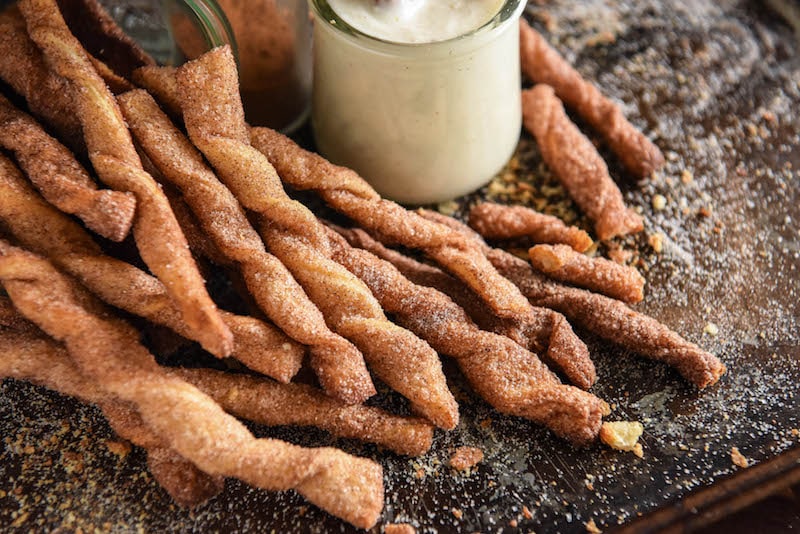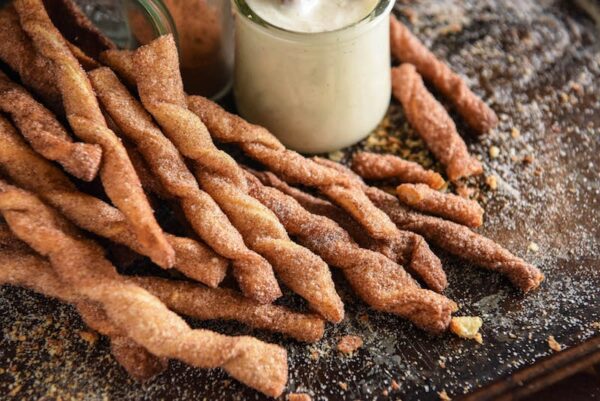 I whipped up a super quick Cinnamon Cream Cheese Dip and it was the perfect pairing for these Churro Twists.
It's creamy and sweet and goes wonderfully with the Churro Twists.
If you prefer the more traditional dip, check this recipe for my salted caramel sauce recipe!
These Churro Twists are so EASY and take only a few minutes to prep and 6 minutes to bake! Couldn't be any easier!
And the kids can loved helping toss them in the cinnamon sugar (and licking each finger afterwards, of course).
I developed the recipe for these Churro Twists with Cinnamon Cream Cheese Dip for Dixie Crystals, so head on over there for the full recipe!
RECIPE: Churro Twists
This post may contain affiliate links. Read my disclosure policy.