Coquito
This authentic Coquito recipe is a Puerto Rican tradition that is loaded with coconut, rum, cinnamon and raisins for an extra thick and creamy coconut eggnog.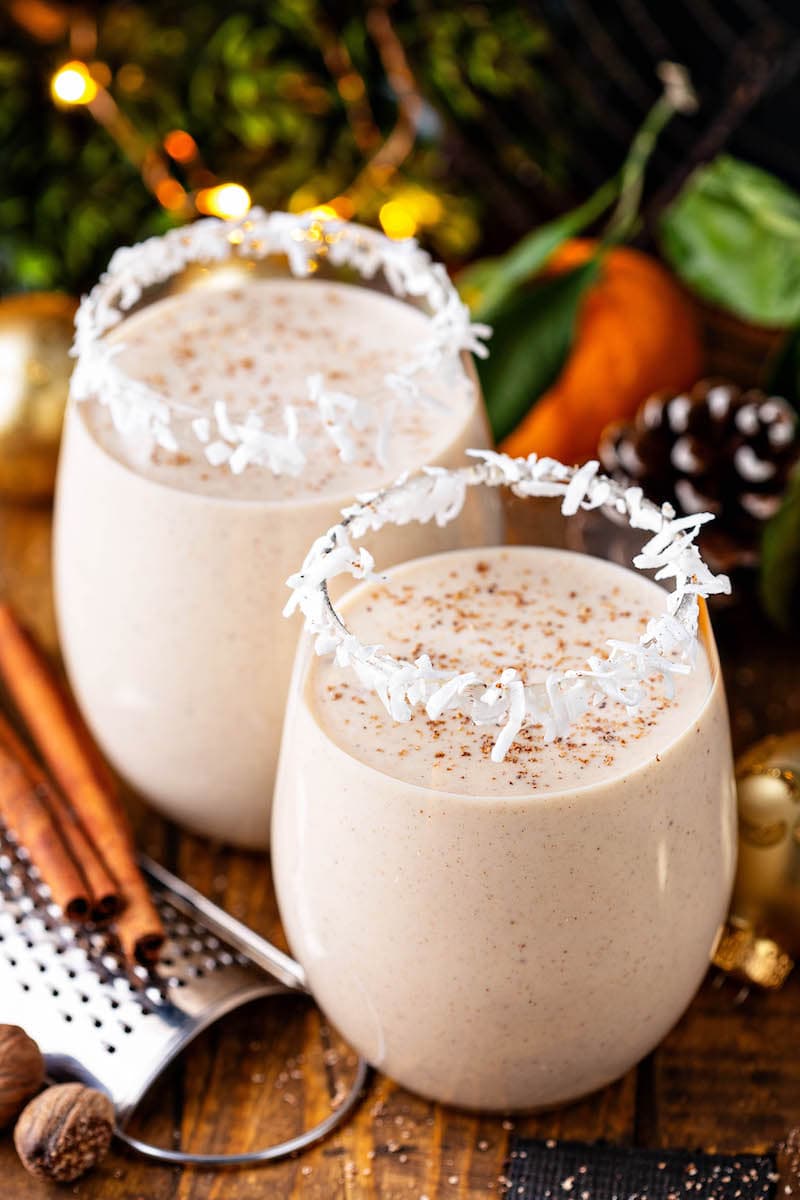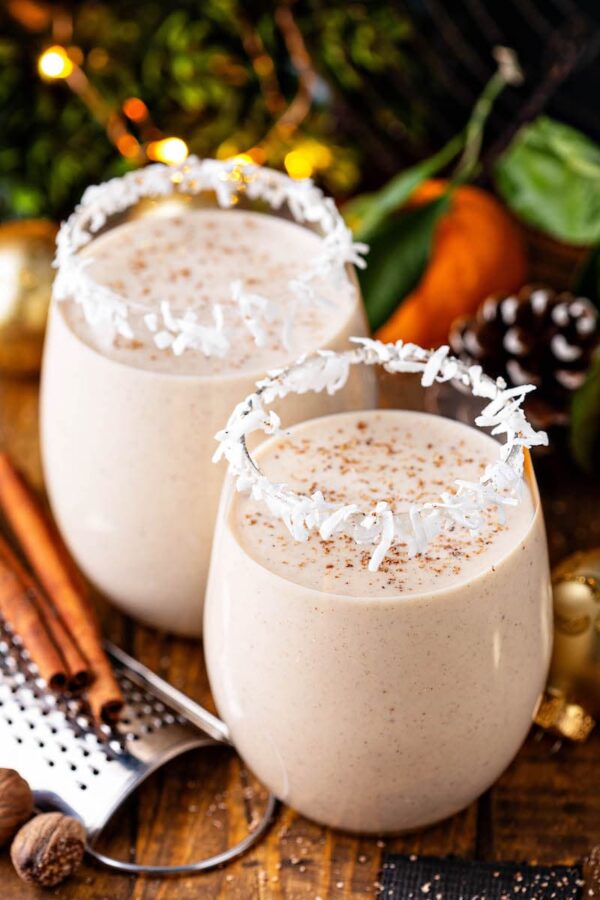 Coquito! It's better than any traditional eggnog I have ever had!
I know, those are probably fighting words with many of you, but if you love coconut wait until you try Coquito.
It's extremely creamy and loaded with multiple types of coconut milk, cinnamon, nutmeg and rum raisins.
You can make this Coquito recipe and store it for up to a month in the fridge, but good luck making it last that long!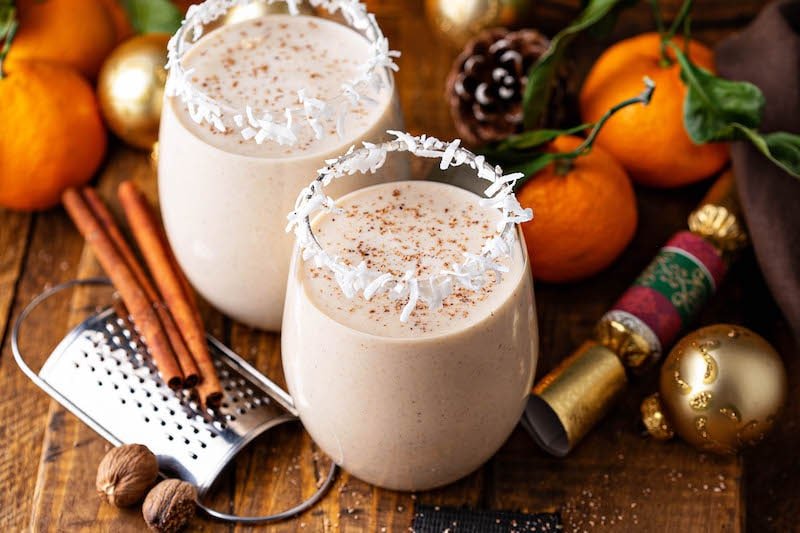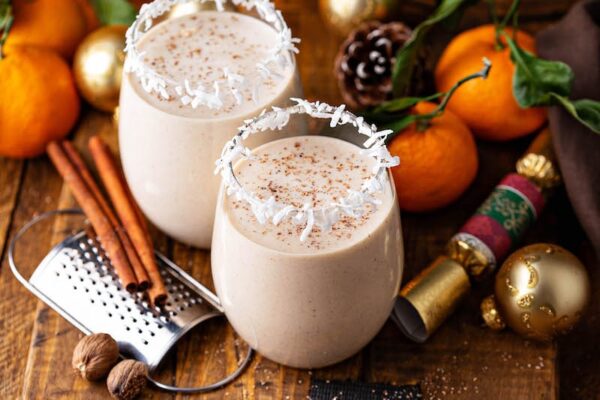 When I married a Puerto Rican man, I had no idea all of the new foods I would fall in love with.
My first trip to Puerto Rico (12 years ago!) introduced me to my extreme love for Mallorcas.
Then a few years later we visited around the holidays and I learned all about Coquito and Polvorones.
It's so fun to combine my families traditional recipes from Texas/Louisiana and Jorge's from Puerto Rico.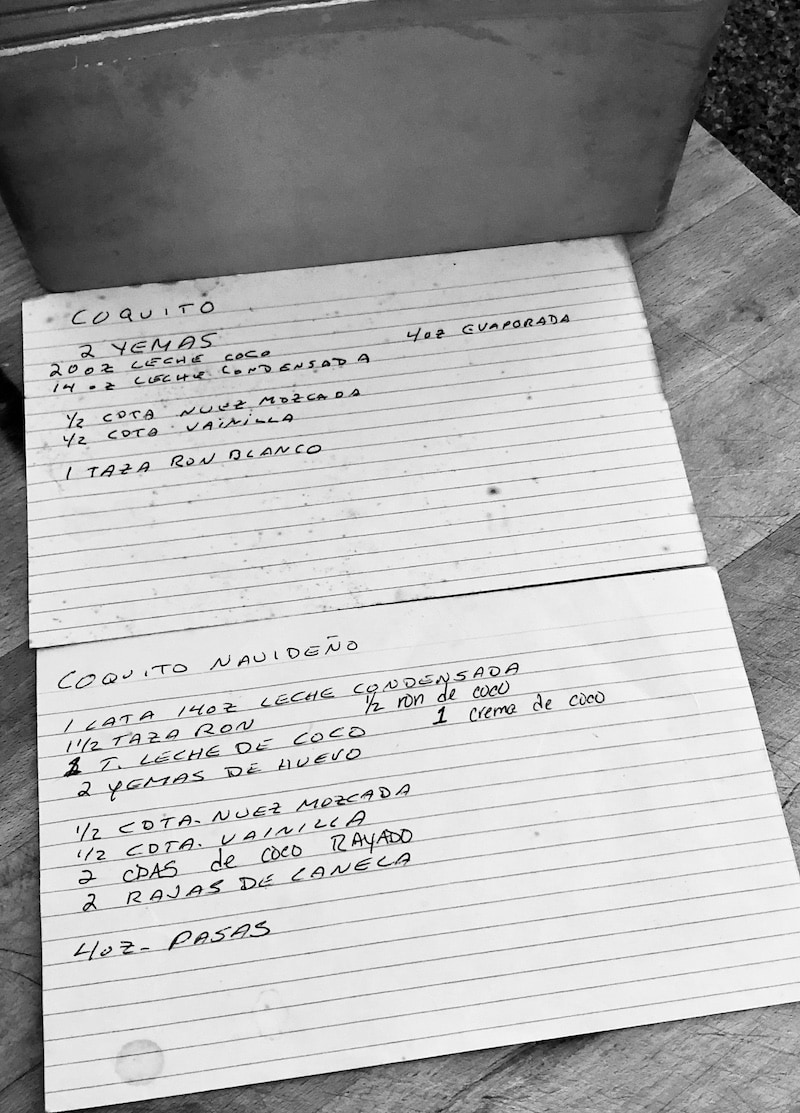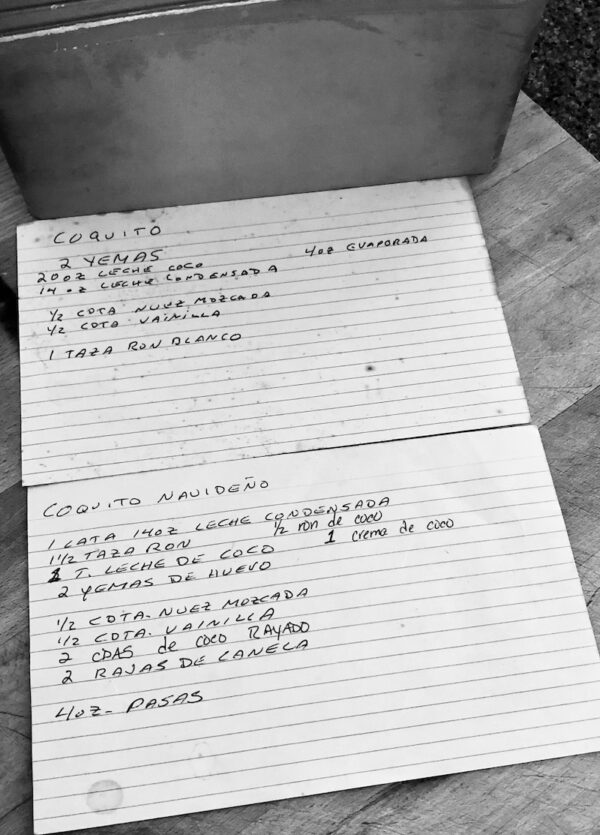 However, this fabulous Coquito recipe is actually a family recipe I begged my friend Christina for.
Her father, who passed away a few years ago now, was an amazing cook and had so many secret family recipes.
I have many of his cherished recipes that she has been so kind to share over the years and she thankfully agreed to allow me to share his traditional Coquito recipe with all of you!
She translated the recipe for me straight out of his recipe box and sent me the instructions for the exact recipe they actually make all these years later.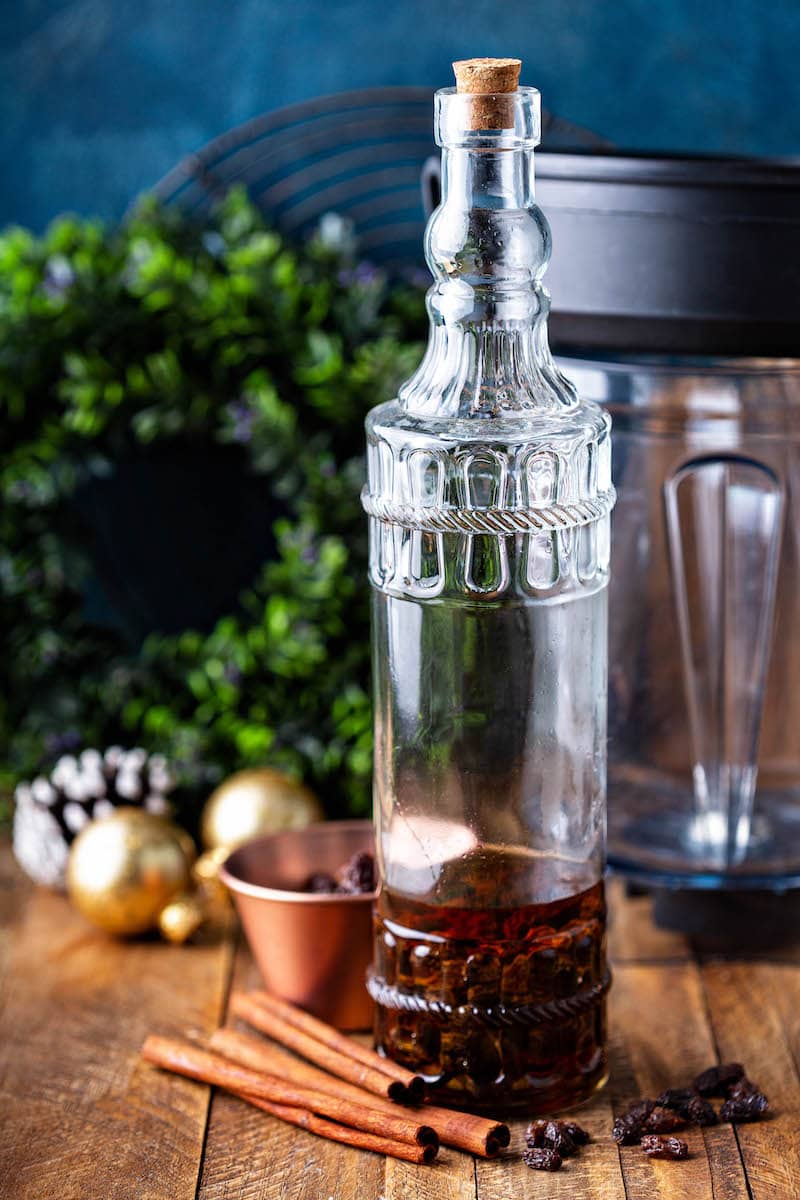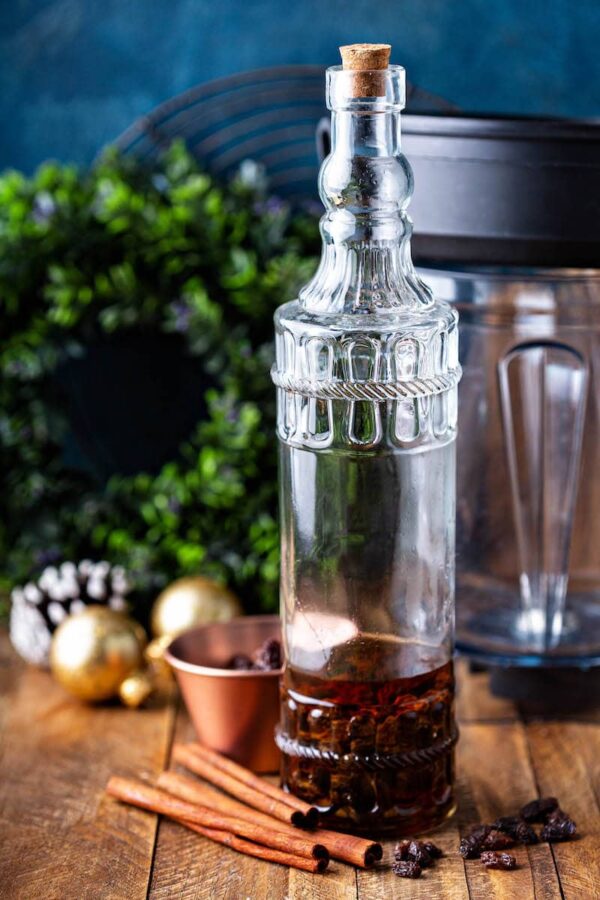 Like traditional eggnog, some people include eggs in their Coquito. However, Christina and her family always skip those.
They do add lots of raisins soaked in rum with cinnamon sticks and actual shredded coconut (don't worry, we puree it!).
It gives such a great overall texture to the Coquito and I love finding hidden rum raisins in the bottom of my glass.
I like to use a dark spiced rum, I believe it gives the best overall flavor.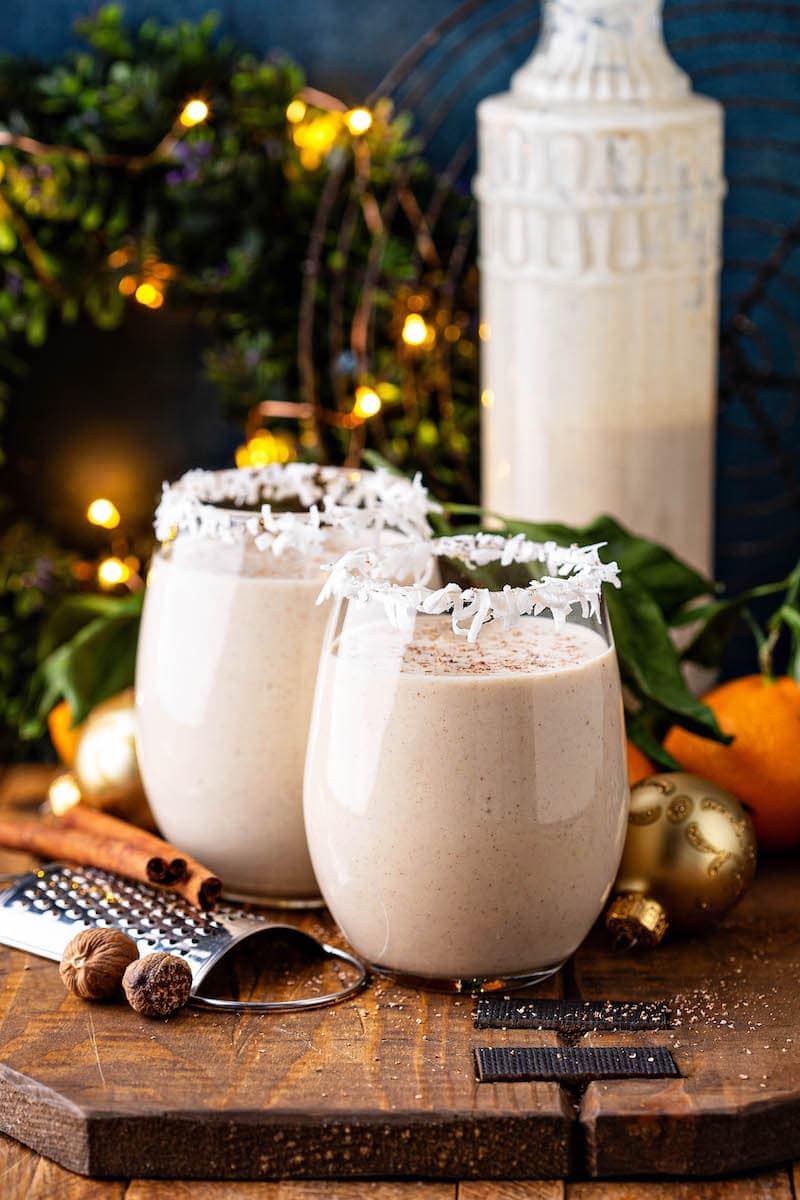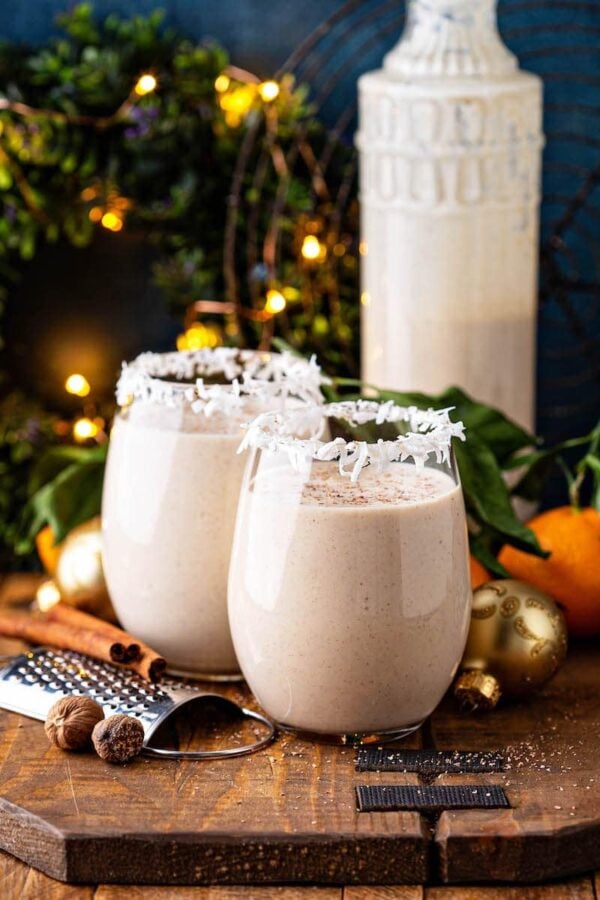 I have had many, many coquito recipes over the years now and I have to say that this one is by far the best.
Some coquitos are way too thin, but this one is extra thick and creamy. The perfect texture!
It's filled with coconut flavor from the coconut milk, cream of coconut (coco lopez) and shredded coconut.
And don't forget the spices – cinnamon and nutmeg!! You just can't go wrong with this traditional coquito recipe! It's so good!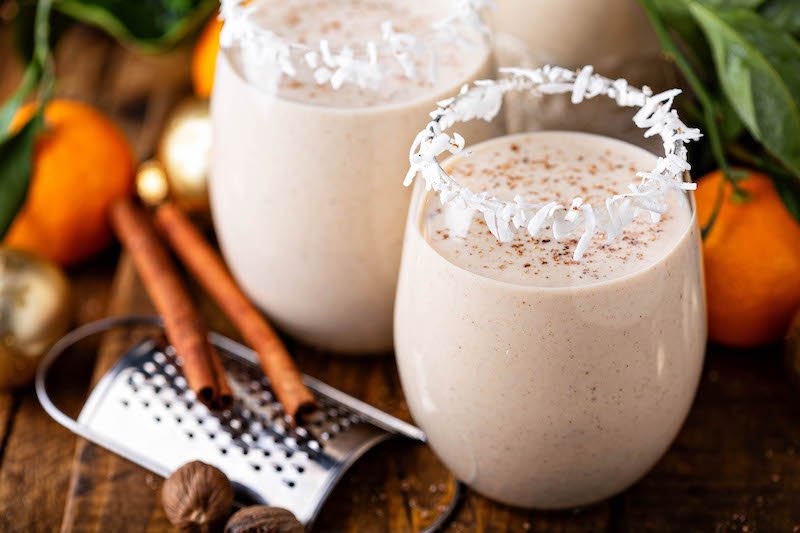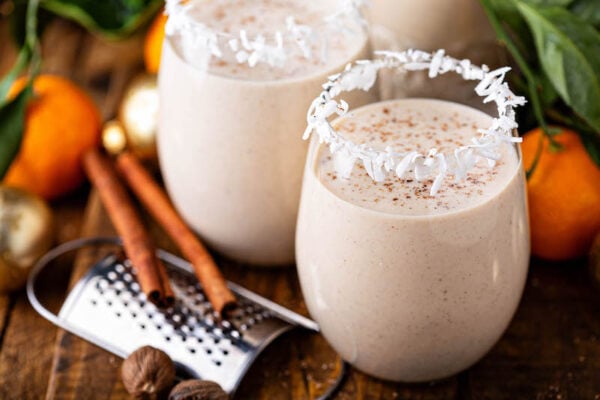 I am so excited and honored to get to share this secret family recipe for Puerto Rican Coquito with all of you!
Since I am pregnant this year and the girls have wanted to have some as well, I can also share that it can be made without alcohol too!
Of course it's best with that yummy rum flavor, but if you want to make a non-alchoholic Coquito, just skip the rum and this recipe still works!
You can make this Coquito recipe and store it in the fridge in an airtight container for up to a month.
Pour it into large mason jars and add a gorgeous red bow on it to make an amazing gift for your friends/neighbors!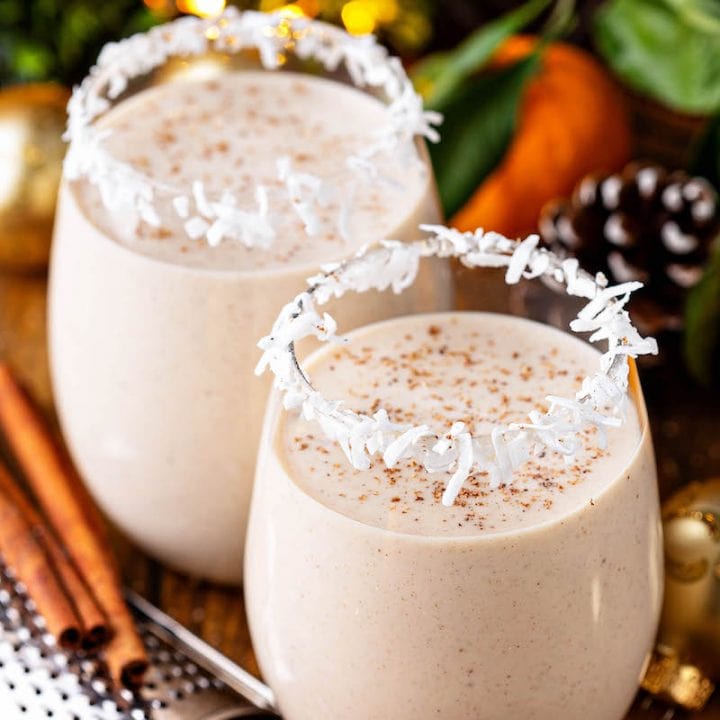 Coquito Recipe
Yield: 56 oz
Prep Time: 20 minutes
Cook Time: 5 hours
Total Time: 5 hours 20 minutes
This authentic Coquito recipe is a Puerto Rican tradition that is loaded with coconut, rum, cinnamon and raisins for an extra thick and creamy coconut eggnog
Ingredients
4 oz raisins
1 1/2 cups dark rum
2 cinnamon sticks
1 (14 oz) can sweetened condensed milk
1 (15 oz) can cream of coconut (Coco Lopez)
1 (13.5 oz) can coconut milk
4 oz evaporated milk
1/2 teaspoon nutmeg
1/2 teaspoon ground cinnamon
1/2 teaspoon vanilla extract
4 tablespoons shredded coconut, optional
Instructions
In a large pitcher with a lid (or two large jars with lids - this will make about 56 oz of liquid) add raisins, dark rum and cinnamon sticks. Let sit for 1 hour.
In a blender, puree all the other ingredients. Pour into the bottle and shake well to combine with rum/raisins mixture.
Chill for at least 4 hours and store in airtight container in refrigerator for up a month..
You have to shake vigorously before pouring.
Notes
recipe note: cream of coconut is commonly made by Goya or Coco Lopez. It is a very thick, sweetened coconut milk with chunks of shredded coconut in it. This is not the same as coconut cream that only has coconut listed on the ingredients.
Recommended Products
I am an Amazon affiliate member and I earn a small percentage from qualifying purchases. Thank you!