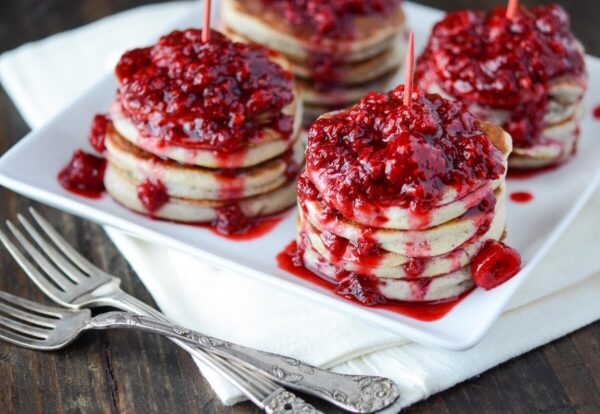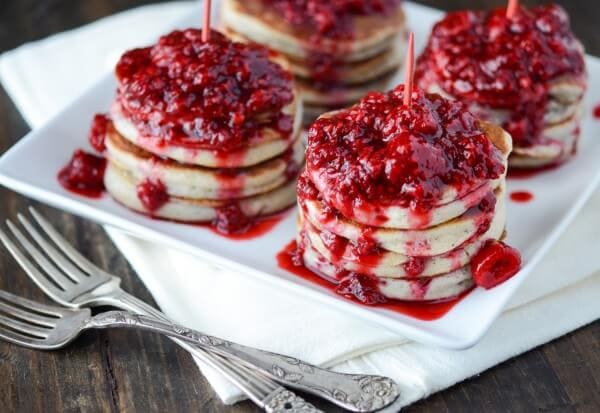 Mother's Day is coming (in case you missed the memo – it's Sunday, so plan accordingly kiddos).
And as we have all learned from all the Hallmark commercials, there is no better way to start celebrating your Mama than with breakfast in bed.
And when I say breakfast, I obviously mean pancakes.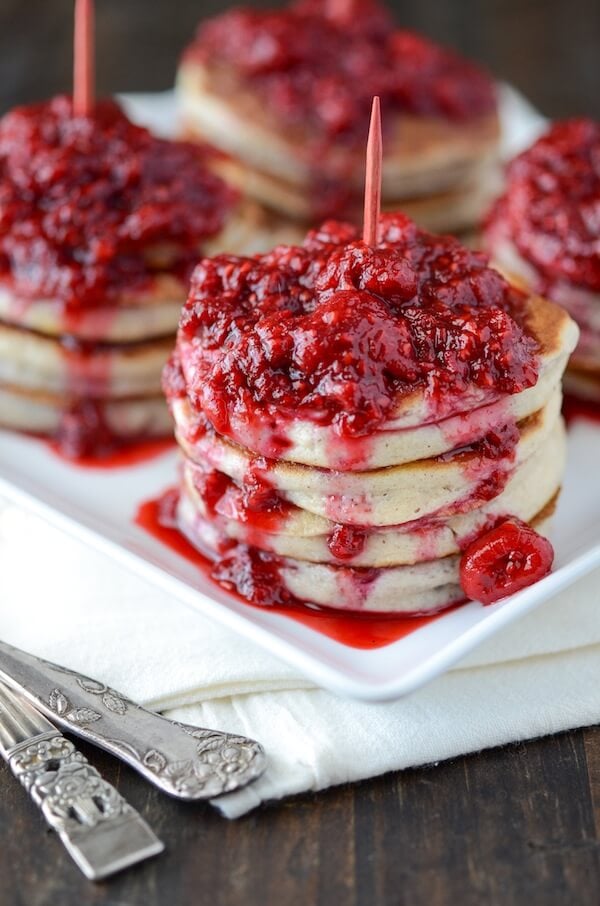 Luckily for me, my Mom is just as big a fan of pancakes as I am.
We both mark off the days until the Pumpkin Pancakes start showing back up at Mimi's Cafe in October.
Scientists should do some research on the "pancake gene" and find out if it truly is genetic.
I made these pancakes with buttermilk and doubled up on the raspberries.
Throw in a pinch of cinnamon and they are pure heaven on a plate.
To style them up from the traditional short stack, I made them mini and stacked them!
I think they turned out really fun and are great to help keep the kids entertained while "helping" make them for Mom.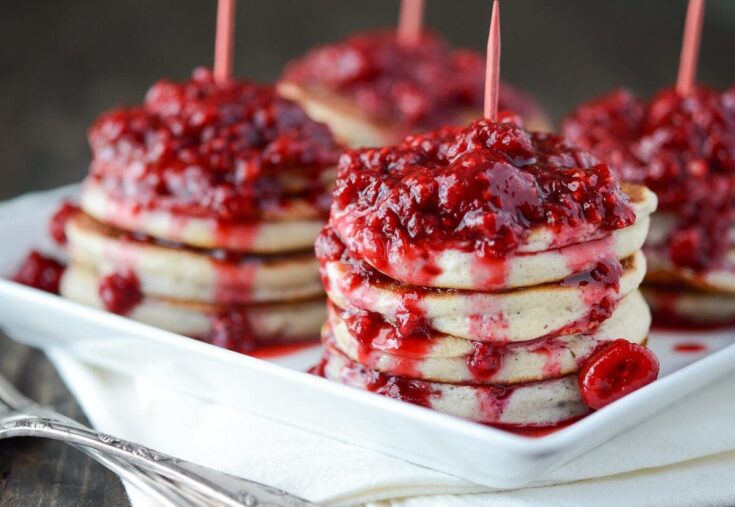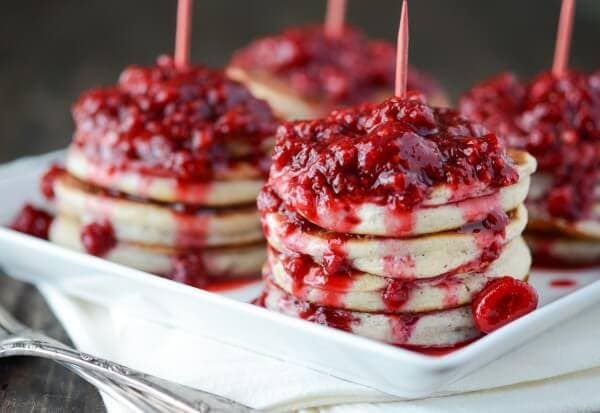 I hope all you Mamas out here have a wonderful Mother's Day!
I know I expect my 4 legged children to treat me extra special on Sunday. ;-)
Head on over to Dixie Crystals to check out the recipe for these Homemade Pancakes with Raspberry Sauce that I developed for them!
This post may contain affiliate links. Read my disclosure policy.