Sweet and delicate red velvet macarons are the perfect romantic treat. This is an easy homemade macaron recipe to enjoy for any occasion, and especially Valentine's Day!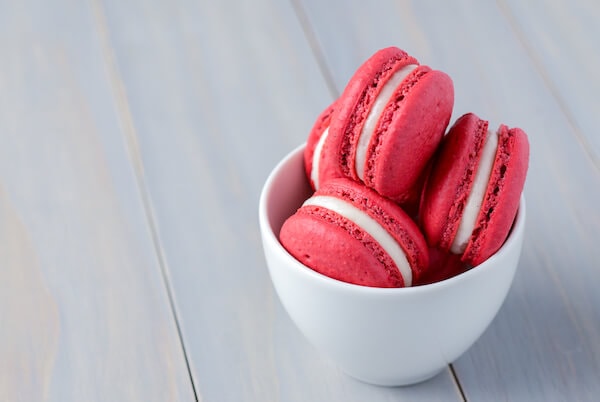 Y'all know I love Macarons. So when I walked into a Macaron store in International Mall here in Tampa, you can just imagine how big my smile was! Rows and rows of brightly colored macarons with all different kinds of interesting flavors! Then I saw the prices. $18 for 6 macarons?! You have got to be kidding me!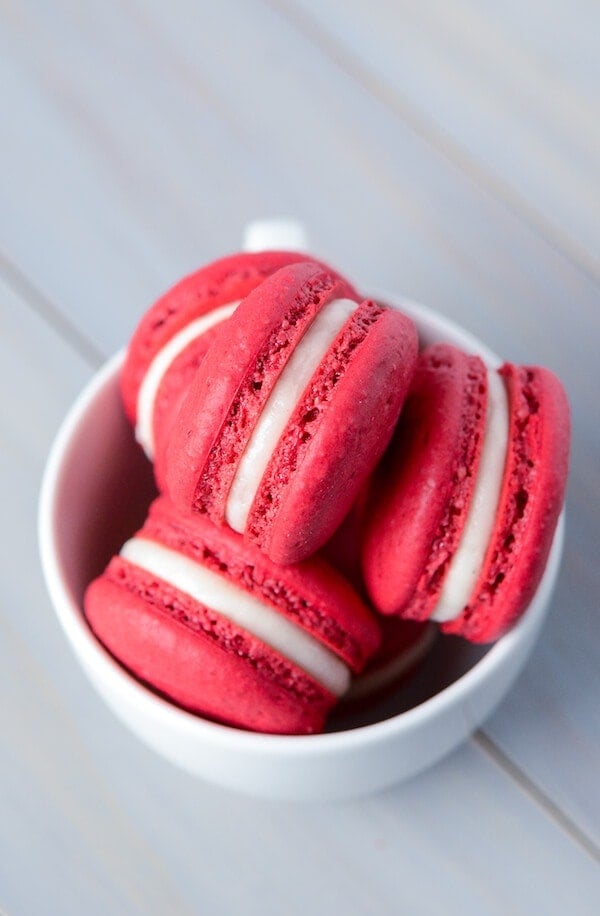 I ended up buying one just to try (and really, it was just ok) and came home and made my own instead. This recipe made over 20 macarons and cost me $2 to make. I already had Almond Meal in my pantry — so that saved on my total price…but even if I had to buy Almond Meal, it's only $8 for a large bag! Sure they take some time, but I enjoy the process!
Head on over to Dixie Crystals for the FULL RECIPE I developed for them: Red Velvet Macarons
This post may contain affiliate links. Read my disclosure policy.