Reindeer Food! My favorite magical mixture to help Rudolph and all the reindeer find your house on Christmas Eve. And for the first time ever, I have some adorable costars in my video. Make sure you check it out, I'm pretty partial — but aren't they adorable?
You have oats for the reindeer to eat and sprinkles to add a little something sweet. Then we add glitter to help the reindeer spot your house from the sky and bells so you can hear when Santa and his reindeer arrive!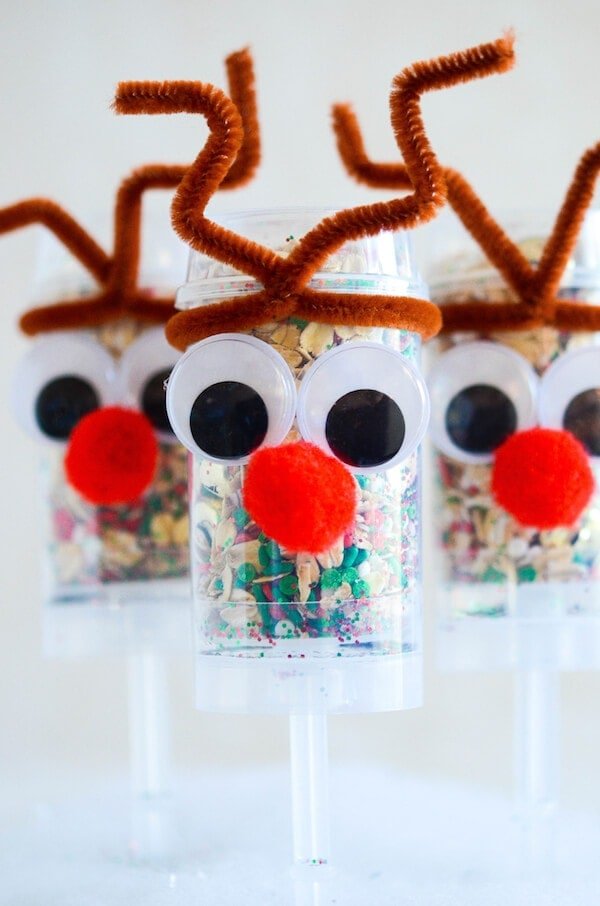 I grew up making Reindeer Food every year as a kid and I really wanted to pass on that Chistmas tradition with my own two kiddos. Lyla was beyond excited (as you can see in the video) and Ellie was only excited as soon as I turned the camera off. Classic twins.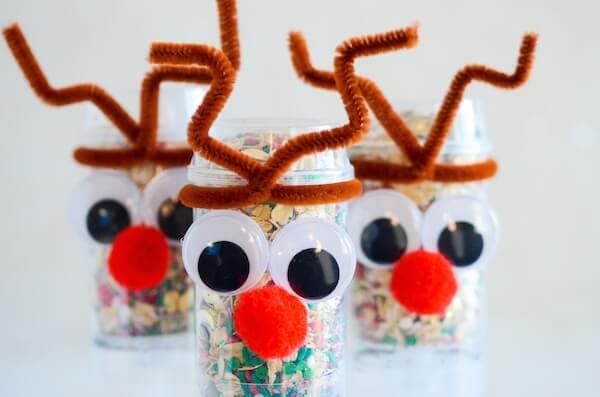 I dressed up our Reindeer Food in push up pops so we could explode it into the front yard instead of just sprinkling it around and I have to say – it was a lot more fun. Even as an adult doing it!
I found my push up pops at walmart for cheap, but you can also pick them up off amazon or at Michaels. I picked up all the stuff for the filling and Rudolph decoration at the Dollar Tree – so this really isn't too bad to make cost wise.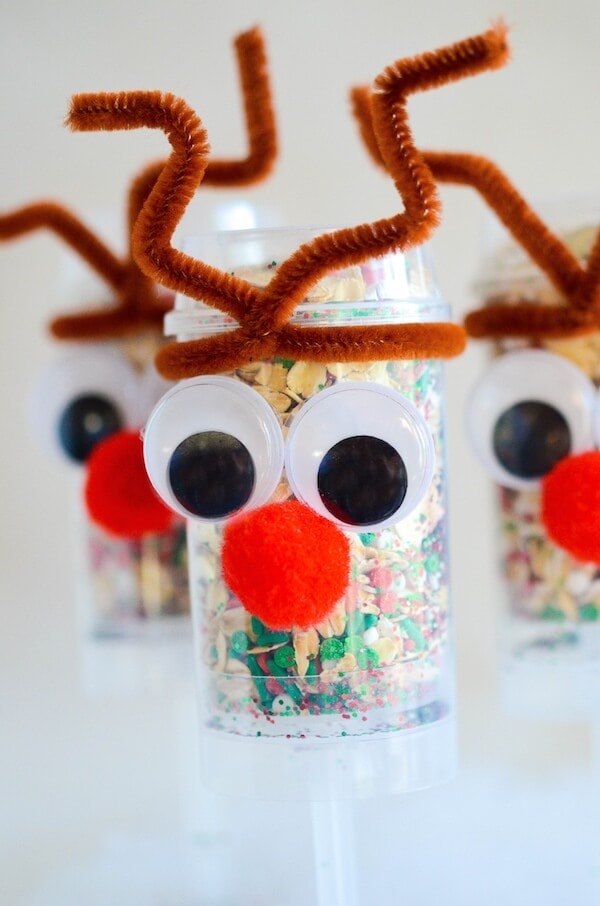 Your kids are going to love these and it is a fun family tradition to start doing on Christmas Eve together. It's just like putting out cookies for Santa, except no one has to eat the cookies afterwards…not like that is really a hindrance though. Who doesn't like getting to pretend to be Santa and eating all of the cookies?? ;-)
P.S. I also made you a handy dandy adorable printout describing what this Reindeer Food is:Reindeer Food Printout. You can print these out and attach them to the push up pops with twine if you would like!
Reindeer Food
Reindeer Food in push up pops! Spread this reindeer food around your lawn on Christmas Eve with the kids to help Santa and Rudolph find your home!
Ingredients
For the Reindeer Food:
1

cup

oats

¼

cup

sprinkles

¼

cup

glitter

10

small jingle bells

4

push up pops
To decorate like Rudolph:
4

brown pipe cleaners

8

googly eyes

4

red pom poms

hot glue
Instructions
In a large bowl mix together oats, sprinkles, glitter and jingle bells.

Divide evenly between push up pops and snap on top.

Follow video at the top of this post for instructions on how to decorate push up pops like Rudolph.
Categories:
This post may contain affiliate links. Read my disclosure policy.