Salted Caramel Crunch Cookies: one-bowl, twenty minute, chewy brown sugar cookie with toffee bits, chopped pecans, sweet caramel bites and flaked sea salt!
These cookies have been proclaimed as 'THE BEST COOKIES EVER' by my Mom and friend Matt.
I would shrug that off, but they have already placed orders for more ASAP and savored each and every last cookie they had.
I made these cookies on a total whim with what I already had in my pantry.
Our friend Matt is here in Florida visiting and he was ragging on me never making anything he sees on my Facebook for him.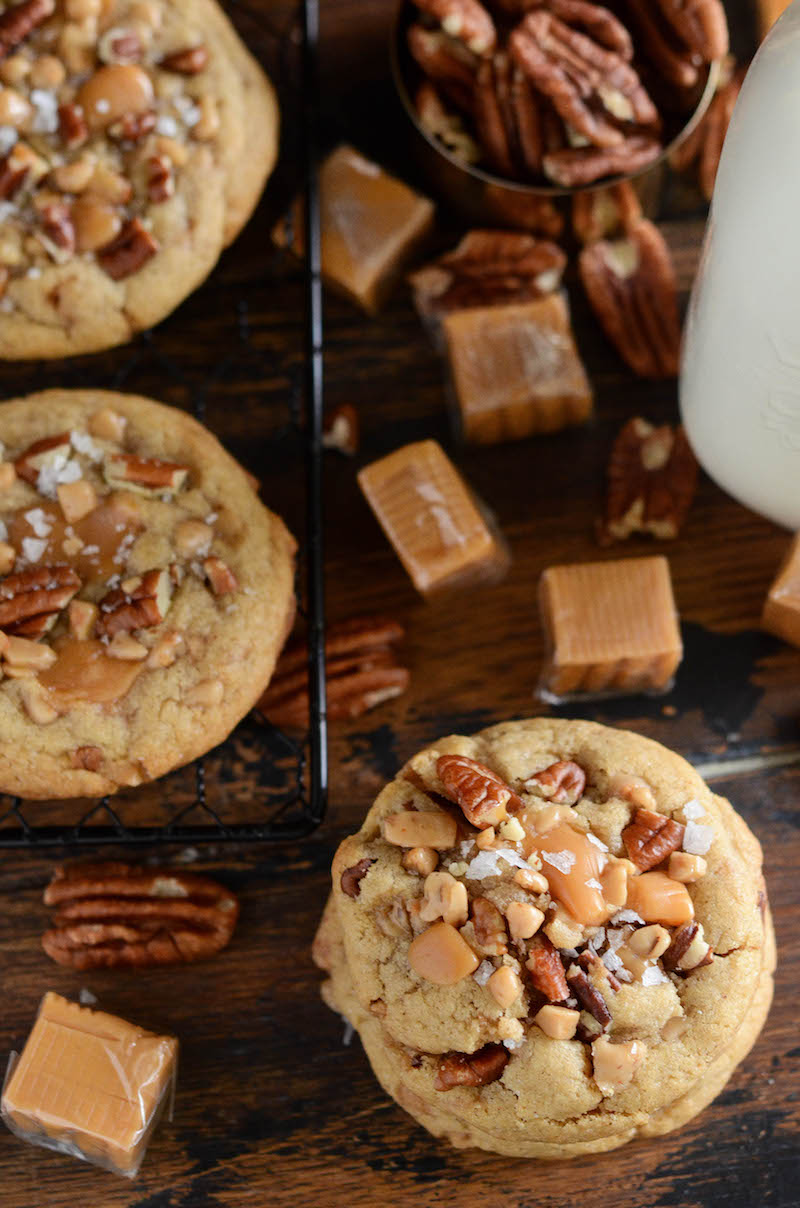 I pointed out that we live a few thousand miles apart, but that didn't really seem to work. So I figured some surprise cookies would go a long way to help smooth things over.
I dug around in my pantry and started pulling random things together. I figured if they didn't turn out great, I could head to the store and pick up something for my giant Reese's Peanut Butter Cup Cookies. They are ALWAYS a winner.
But after my first warm salted caramel-y filled bite, I knew these Salted Caramel Crunch Cookies were insanely good and going to be one of my new all time favorite cookies.
I am already planning on sharing them with the neighbors in part of the Christmas cookie tins I put together! They would also make a perfect addition to a cookie exchange because they stay so soft and delicious for a full week!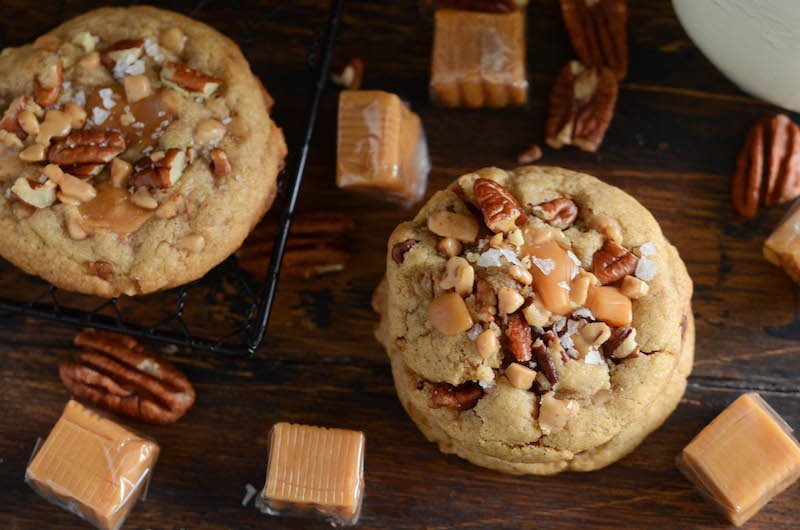 You start with a brown sugar cookie base that is made in just one bowl with melted butter.
Total time on these cookies – start to finish – is less than 30 minutes.
Then I added handfuls of caramel squares (cut into fourths), toffee bits (the kind in the bag already chopped up) and chopped pecans.
As the cookies come out of the oven, you sprinkle them with flaked sea salt.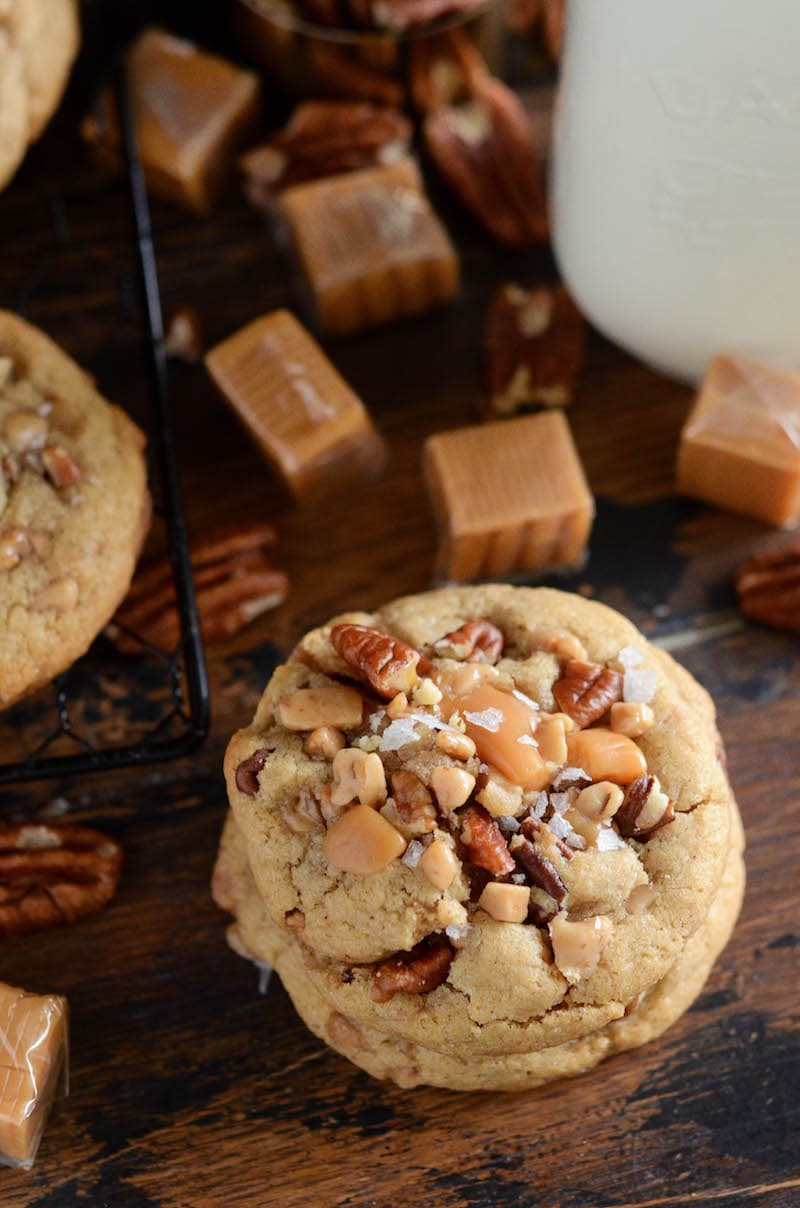 These Salted Caramel Crunch Cookies are absolutely amazing warm out of the oven or even after a week sitting in a bag on the counter.
Seriously, we inhaled them both ways. They stay so soft and chewy! Also, if you love a fresh warm cookie with gooey caramel, just pop one in the microwave for about 8 seconds. 😉
——————————————————————
Head on over to Dixie Crystals for the full recipe that I developed for them!
RECIPE: Salted Caramel Crunch Cookies
———————————————————————
This post may contain affiliate links. Read my disclosure policy.