These Turtle Chocolate Rice Krispie Treats are an easy dessert recipe that's sweet, salty, crunchy and chewy! Topped with caramel and chocolate with crunchy salted pretzels, just like Turtles Candy!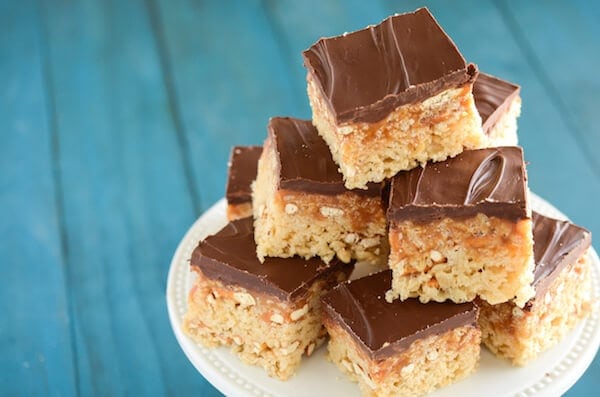 Happy late Easter everybody! We had an awesome Easter lunch with family and friends.
The girls wore their adorable bunny outfits their great granny gave them, I made a fun Easter themed flower arrangement that turned out better than I expected and we feasted like kings.
We are feeling extra special this year, because all of your awesome prayers worked! Brody rocked his surgery and GOT TO KEEP HIS EYE!
The tumor ended up only being on the third eyelid and wasn't on his actual eye. So they removed his third eyelid and with the use of daily drops he will get to keep his eye.
At this point, we do still need prayers for the tumor to be non-cancerous (we should know soon…), but we are very thankful for the blessings that have happened so far.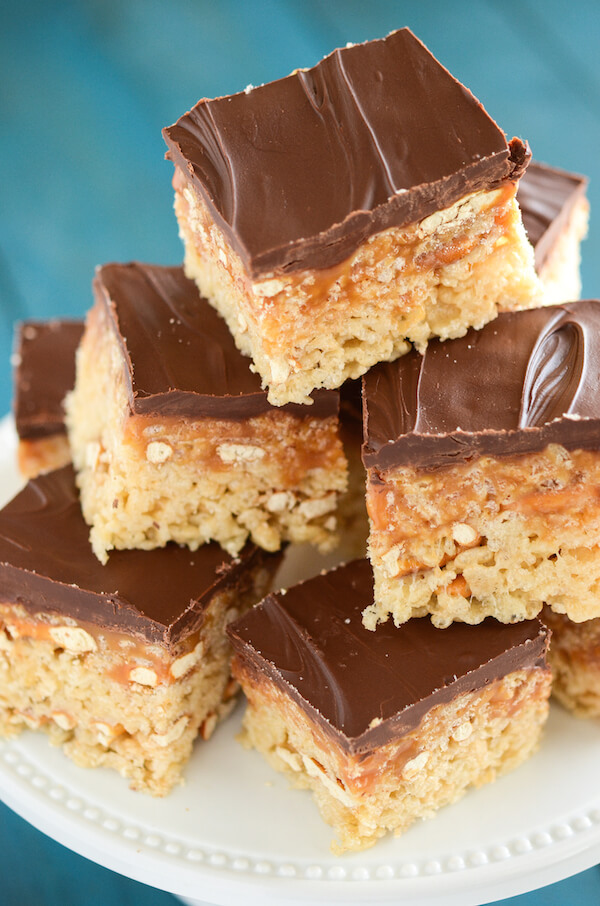 As for eating like kings, I was in charge of desserts and candied carrots for our Easter meal.
I made chocolate dipped strawberries, banana dream cake and these Turtle Rice Krispie Treats.
I love these Turtle Rice Krispie Treats because they don't require an oven (not heating up the house any more is a big plus) and look quite impressive but are easy to put together.
If you were really running short on time — you could always use store bought caramel instead!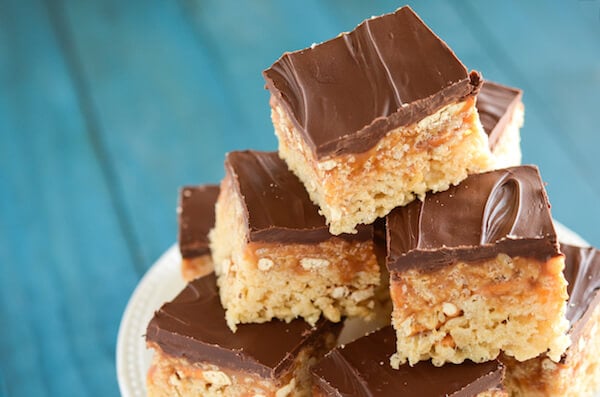 The pretzels add a little salt, the rice krispies & marshmallows add texture, the caramel is gooey and it's all topped with smooth chocolate. Delicious dessert heaven!
Head on over to Dixie Crystals to check out the recipe: Turtle Rice Krispie Treats
SaveSave
This post may contain affiliate links. Read my disclosure policy.