With only 5 simple ingredients, these Brown Butter Rice Krispie Treats are about to become your new favorite dessert. Browning the butter adds a great depth of flavor and the extra butter and marshmallows make for an extra gooey and yummy treat!
If you love these bars, check out some other reader favorites: Easy Lemon Bars, Raspberry Chocolate Bars and Blackberry Pie Bars.
Browned Butter Rice Krispie Treats
I've always been a big fan of Rice Krispie Treats. They were a staple in my grandmother's house while I was growing up and I was always found sneaking one before they were cooled. I was obsessed with them then and not much has changed these days…except, I learned to brown the butter and double the marshmallows!
These chewy treats are simply the best. Loaded with nutty browned butter and a double serving of marshmallows, there is no way you could beat this recipe. When you set out a plateful of them, expect them to disappear in seconds. If you're kids are anything like mine, they will be grabbing one with each hand!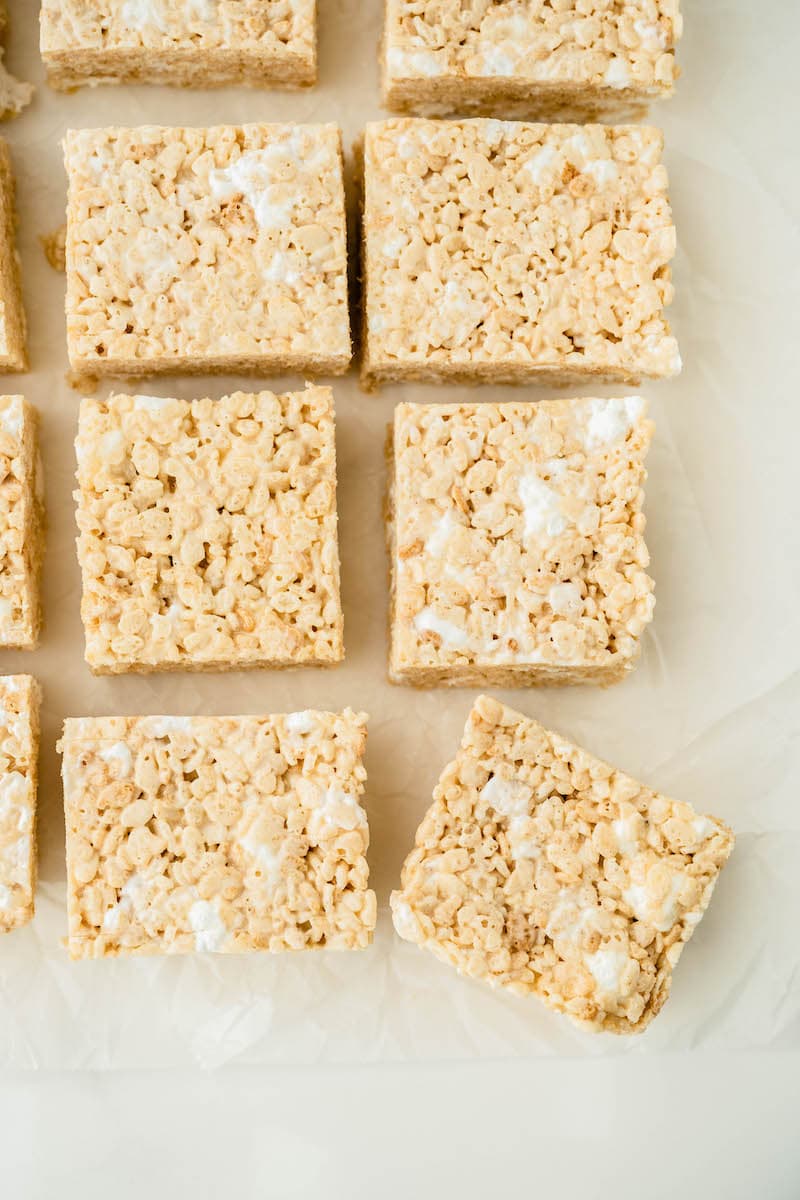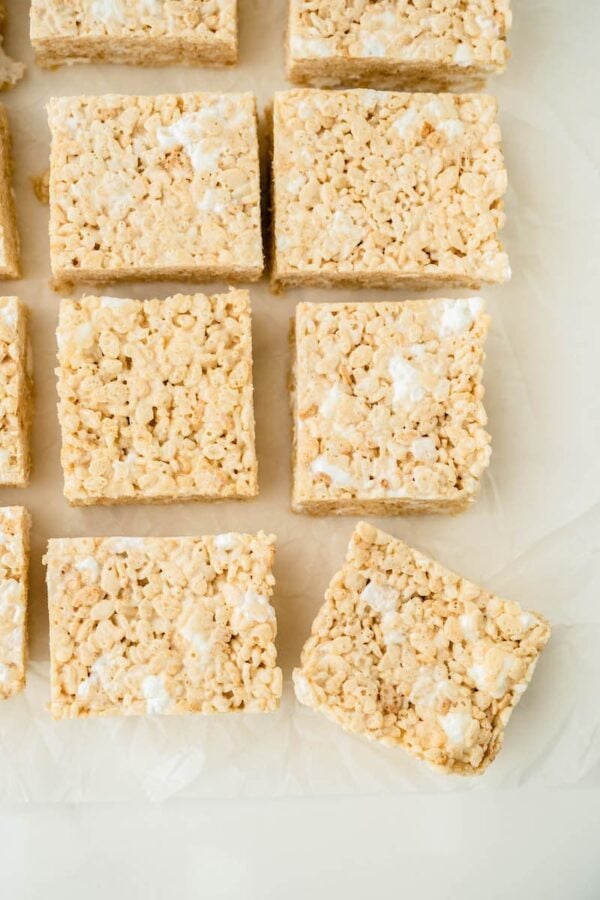 What is Brown Butter?
Brown butter is magical and tastes toasted and almost nutty, adding a lot more depth to any savory dish or dessert! Brown butter is made when the fat and the water in the butter separate and the water cooks out, concentrating the butter's unique flavor. Then, we continue to cook it until the milk solids in the butter cook and brown, creating a rich nutty flavor.
I wrote an entire tutorial on
how to brown butter
. I shared all my tips and tricks, with step by step photos, so you are guaranteed not to fail!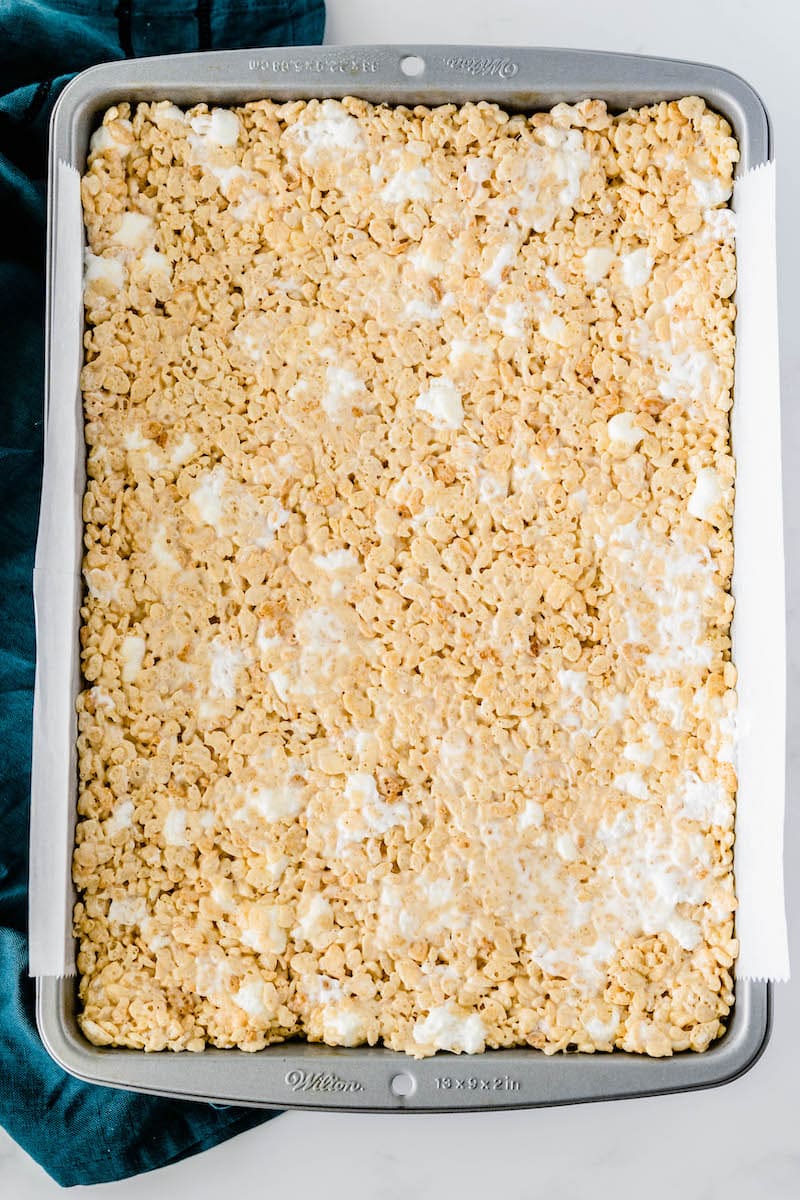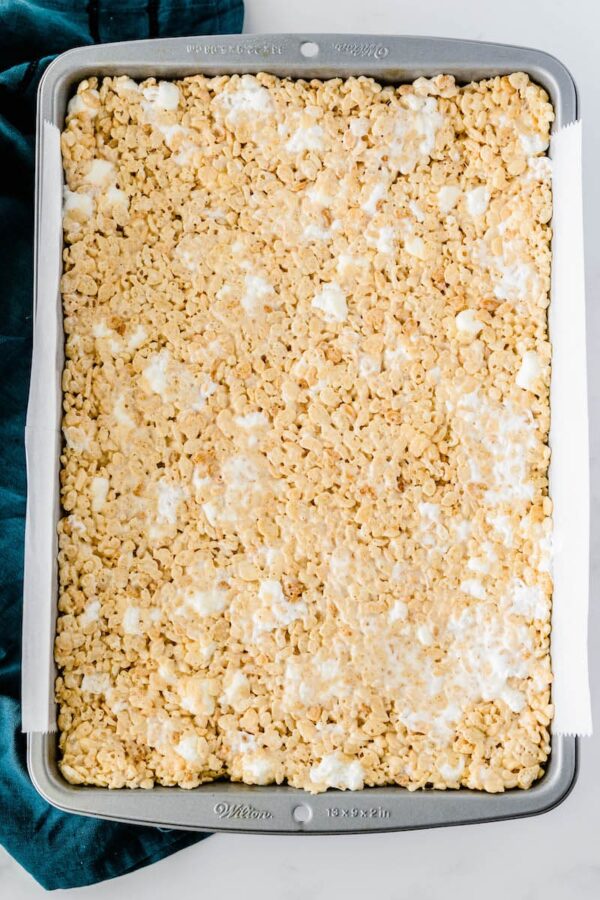 Ingredients needed:
unsalted butter
brown sugar
mini marshmallows
vanilla extract
pinch of salt
crispy rice cereal
You can substitute unsalted butter for salted butter, just remove the extra salt. You can also use any type of cereal you prefer! I love making this recipe for my kids with Cocoa Pebbles! The chocolate and brown butter combined is magical!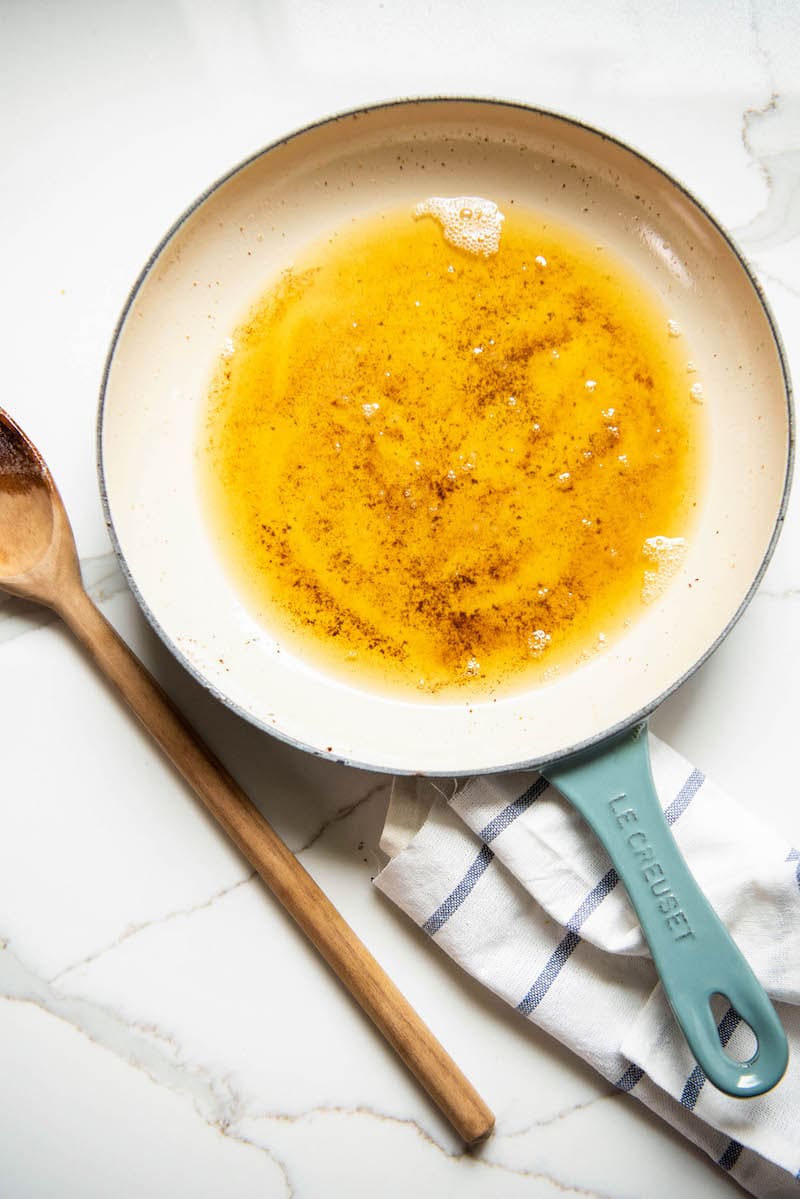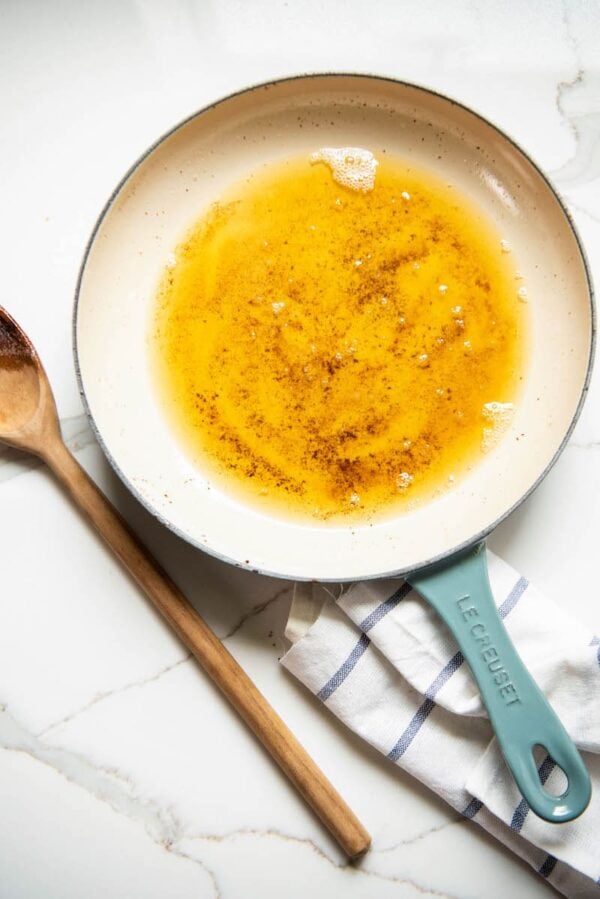 How to make Brown Butter Rice Krispie Treats:
Add butter to a skillet over medium heat and melt it. Add brown sugar (optional) and stir.
Cook butter until foamy. Swirl the pan, or stir the butter, often to be sure the butter is cooking evenly.
Keep cooking, stirring constantly until you start seeing little golden flecks in the butter. The color will progress from lemony-yellow to golden-tan.
Once you see lots of little browned bits and smell that nutty aroma, immediately add two bags of the marshmallows and stir! Stir until marshmallows are melted and mixture is completely melted and smooth.
Remove from heat, and quickly stir in vanilla and salt. Fold in crispy rice cereal, moving quickly and then fold in remaining bag of mini marshmallows.
Pour mixture into prepared pan. Using a buttered spatula, lightly press them into pan. Do not press them down too much, just spread them out. (If you press them down too much they will become very dense and not as fluffy.
Allow treats to cook for an hour, cut into squares and serve!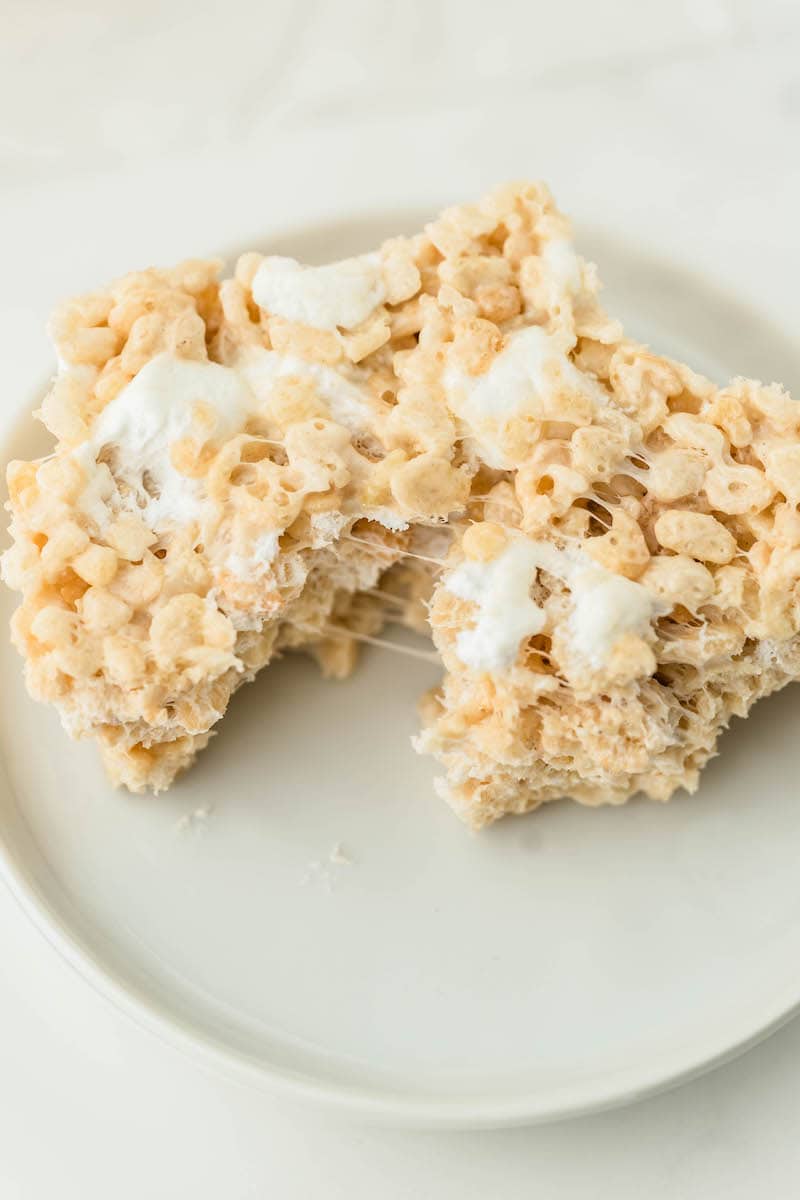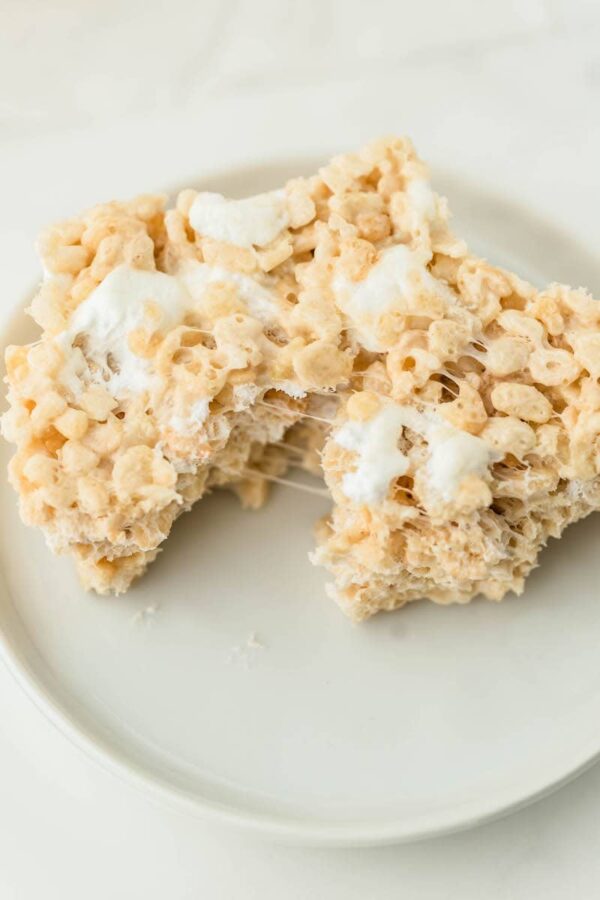 Helpful Tips:
Do not burn the butter. Watch closely as you brown the butter to make sure you do not burn it! As soon as you start seeing that golden brown color and flakes in the butter, add the marshmallows.
Do not press down to hard when putting the rice krispie treats into your pan. If you press too firmly, they will turn out hard when they cool.
Make sure to only use two bags of marshmallows and save the third bag to add at the end. That gives you all the extra hidden marshmallow bites in the finished bars.
Store these in an airtight container for up to a week. They will be best the first 3 days, but are still tasty on day 7.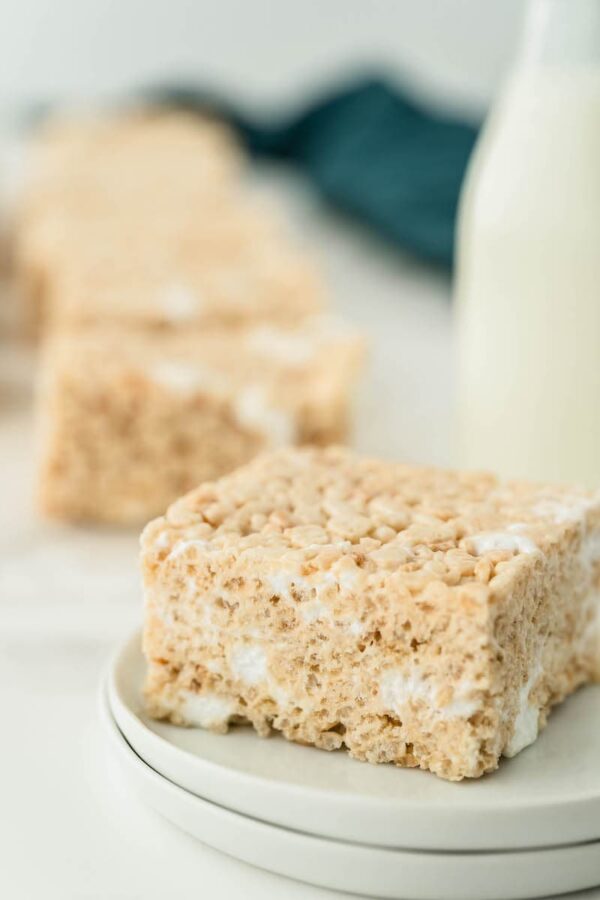 Head on over to Dixie Crystals for the full recipe I developed for them:
This post may contain affiliate links. Read my disclosure policy.