Loaded Carrot Bundt Cake: a moist carrot cake, made with a pound of carrots, is loaded with pineapple, nuts, raisins and topped with whipped cream cheese frosting!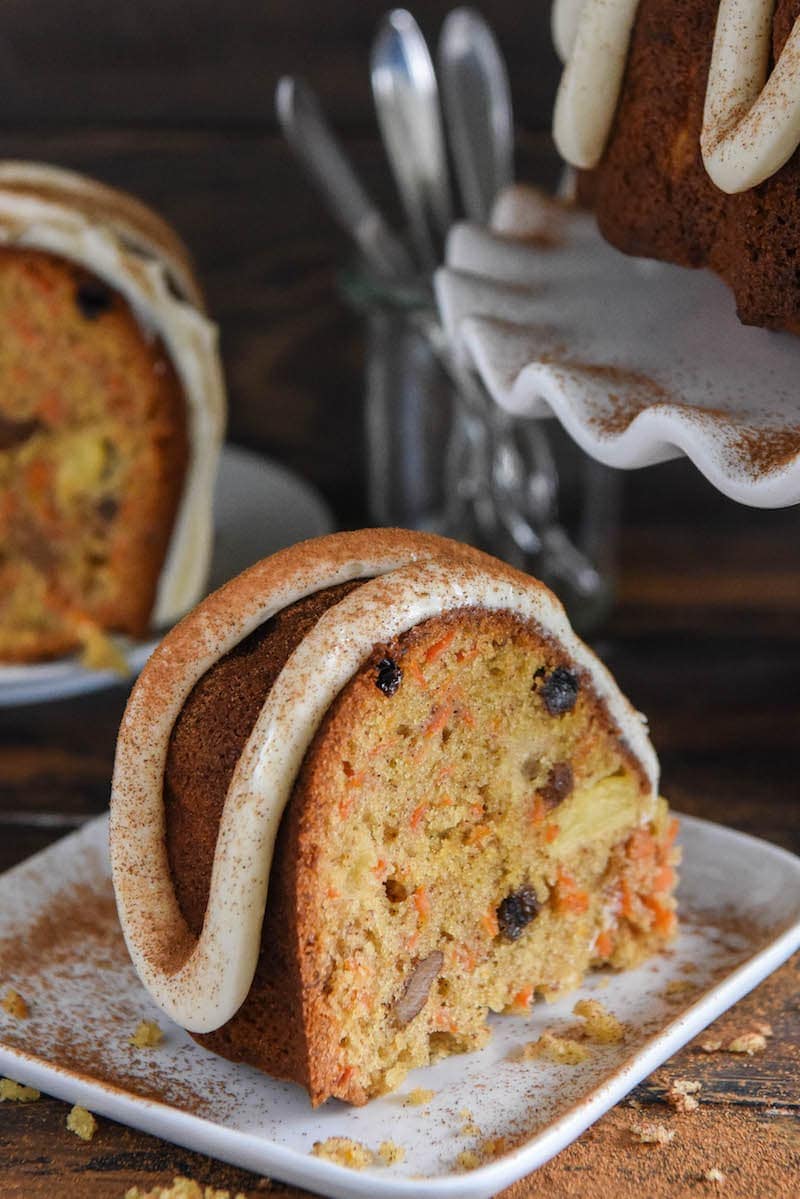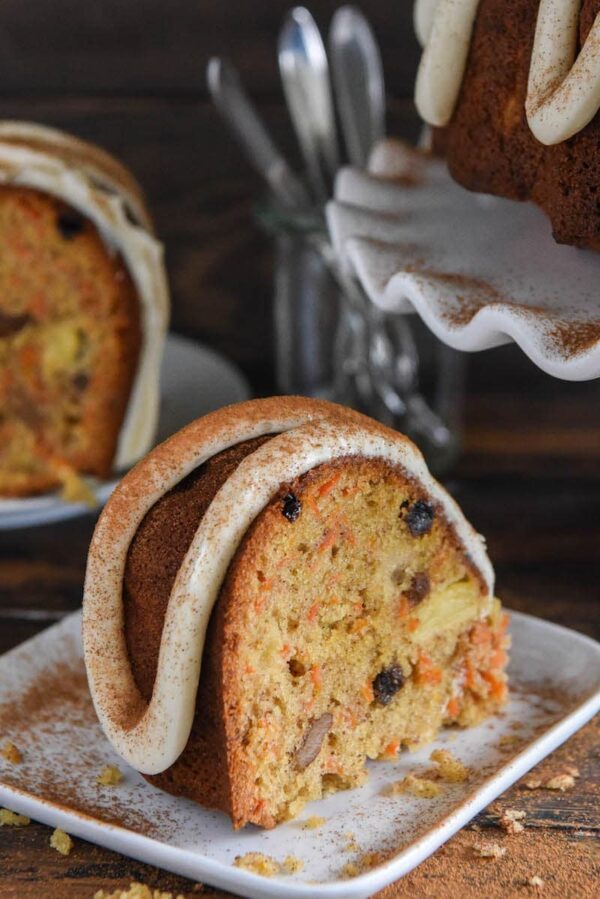 I have been a carrot cake fan since way back when.
Something about those little orange flakes, the spiced moist cake and cream cheese icing totally does it for me.
I realized the other day that I had never shared my recipe for Carrot Cake – in all the 10 years here.
How did I let that happen??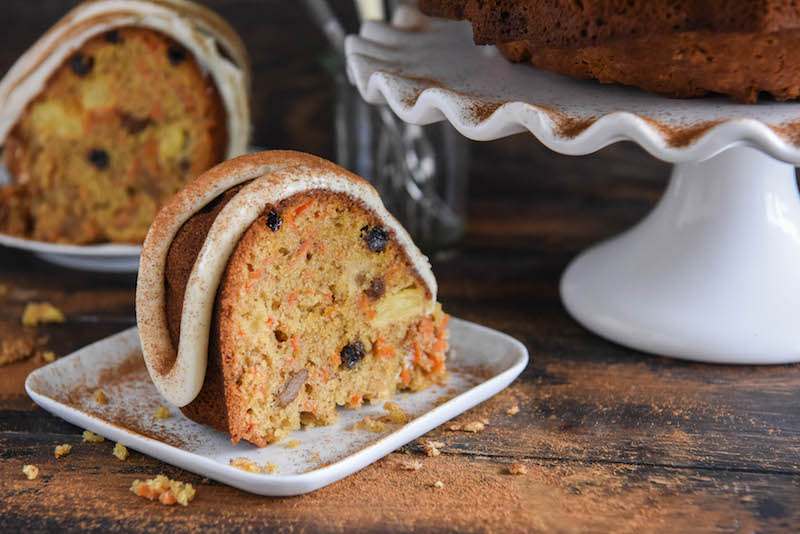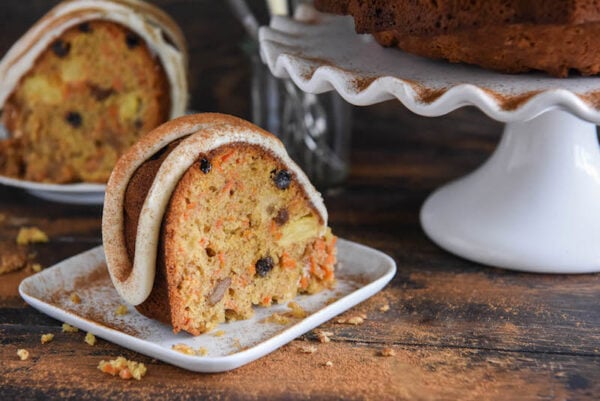 Probably because most times I make carrot cake I am quickly inhaling it as soon as it cools. Just being honest!!
But this time I promised myself I would take my time and grab a few photos for all of you.
This cake is a wonderful carrot cake base. You can do a lot with it and change it to your preferences.
It can be made as a bundt cake or as a layer dream cake. Either way is delicious!
You can add the pineapple, raisins (black or golden) and nuts (walnuts or pecans), or it is still a decadent carrot cake without any of those added.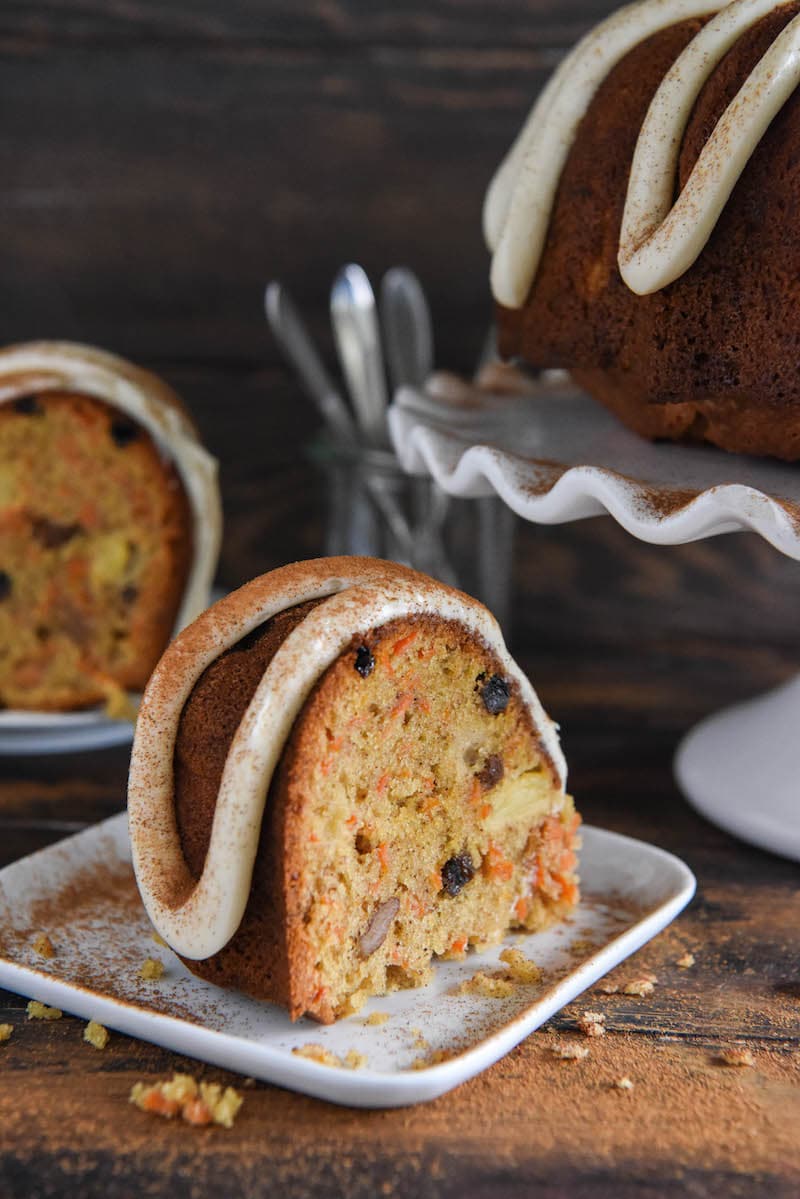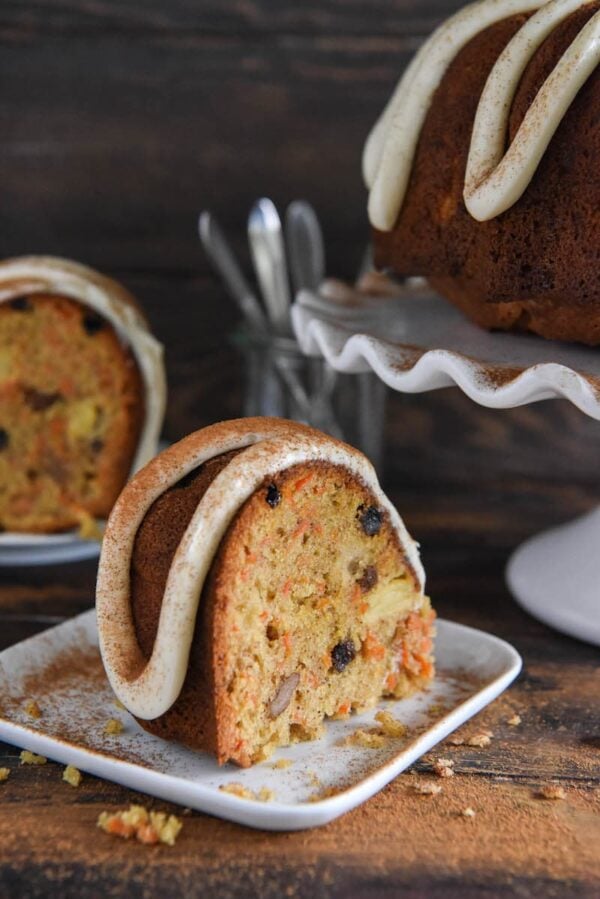 I like to make a light and fluffy whipped cream cheese frosting to drape across the top when making it as a bundt cake.
Then I always sprinkle a little extra cinnamon on top.
However, you could absolutely stuff this bundt cake with cream cheese like I do with my Sweet Potato Cream Cheese Bundt Cake and Red Velvet Cream Cheese Bundt Cake.
Or, you can bake it into two or three layers and frost it with the cinnamon cream cheese frosting on my Banana Dream Cake.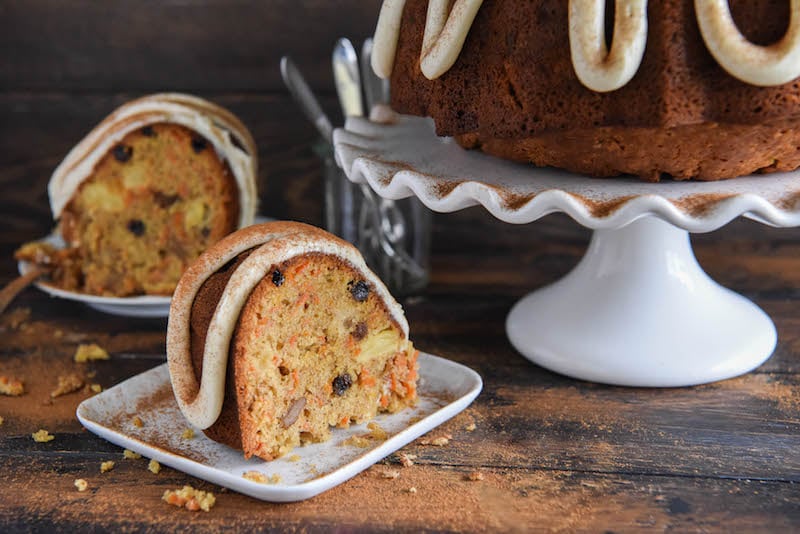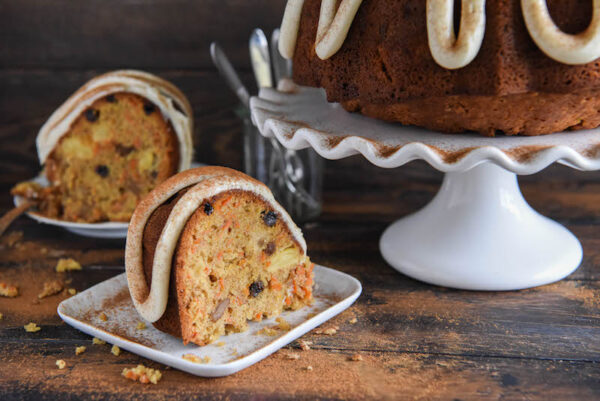 This cake is perfect for Easter, or really any time of the year.
You can easily switch it up to fit your preferences and it is always a big hit at parties!
Head on over to Dixie Crystals for the full recipe I developed for them!
RECIPE: Loaded Carrot Bundt Cake
This post may contain affiliate links. Read my disclosure policy.