These Pineapple Mojito Popsicles are packed with fresh pineapple, a hint of lime, and cool mint flavors. Each popsicle is topped with rum soaked pineapple bites and is the perfect way to keep cool this Summer!
Pineapple Mojito Popsicles?
Y'all know how much I love Mojitos and I had the great idea to turn them into popsicles! These hot Summer months are the perfect time to bust out your popsicle mold and make a sweet treat for the hot days. The kids don't get to have all the fun though! These mojito popsicles are cool and refreshing with an adult kick to them!
Basically, these are a Pineapple Mojito in adult popsicles form! Once you hit adulthood, it's like you no longer get all the things you once loved as a kid, and popsicles on a hot summer's day are one of those things I always loved! With these Pineapple Mojito Popsicles, you get the best of both worlds.
These frozen treats are made with alcohol for an adult kick, but can be made without alcohol so the kids can get in on the fun too. Everyone will love all the fruity goodness in this popsicle, and topped with deliciously sweet rum infused pineapples.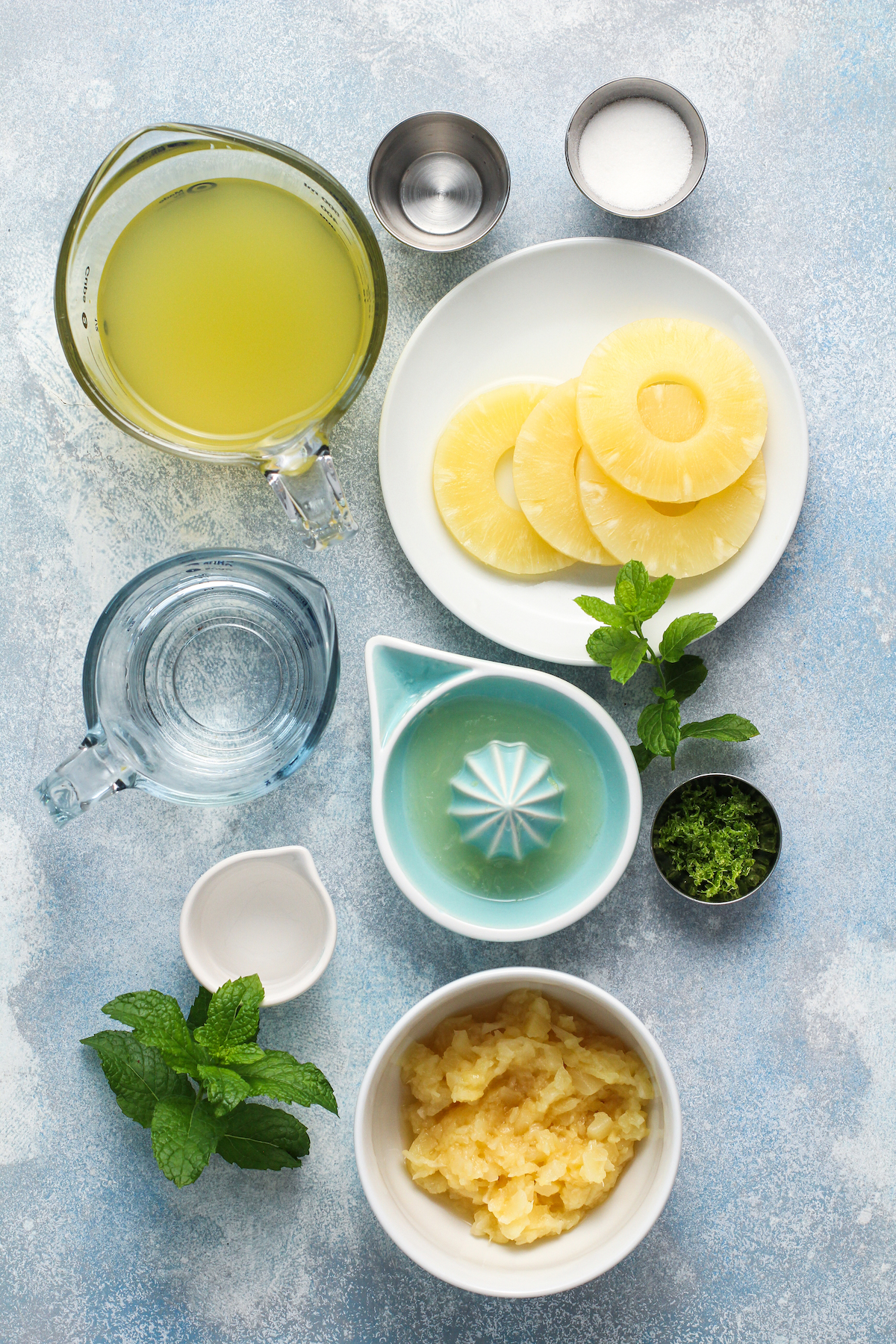 Pineapple Mojito Ingredients
For these delicious alcoholic popsicles, you'll need ingredients for the syrup, popsicles, and topping. Get out that shopping list for a treat you can't beat.
Sugar and water: You'll need regular white granulated sugar and water for the simple syrup.
Mint leaves: Lightly muddled mint leaves offer a fresh, crisp flavor.
Pineapple juice: To make your popsicles fruity, you'll be using pineapple juice as the base.
Rum: I like the flavor the pineapple rum brings to the popsicles, but you can use standard light rum, white rum or even coconut rum if you choose as well. You will need rum for the popsicles and the pineapple topping.
Lime and zest of lime: Both the lime juice and lime zest will add a fruity flavor that compliments the pineapple.
Pineapple: You will need halved pineapple slices for the popsicle and crushed pineapple for your topping.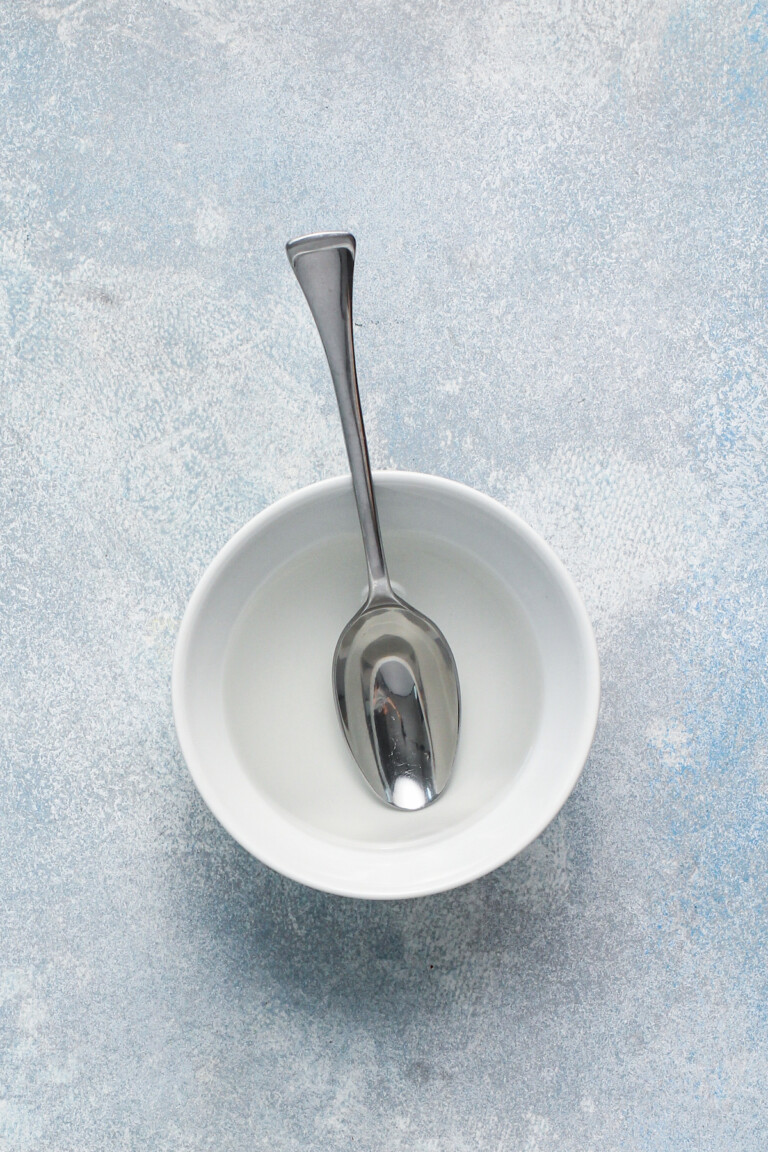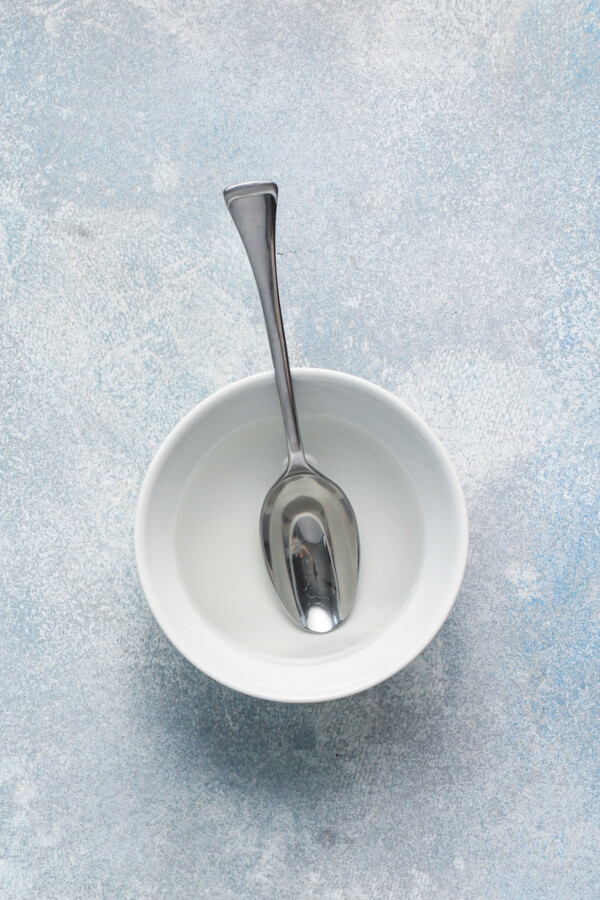 How to Make Pineapple Mojito Popsicles
These sweet adult popsicles are super easy to make, and you'll love how delicious they turn out. Here's how you make them:
Make simple syrup: First, microwave the water in a microwave safe dish for about 90 seconds. Then, add granulated sugar and stir until dissolved. Set aside.
Muddle the mint: Next, muddle 6 mint leaves in a large bowl.
Stir ingredients: Add 1 tablespoon of the simple syrup, pineapple juice, rum, lime juice, and half of the lime zest to your muddled mint. Stir together.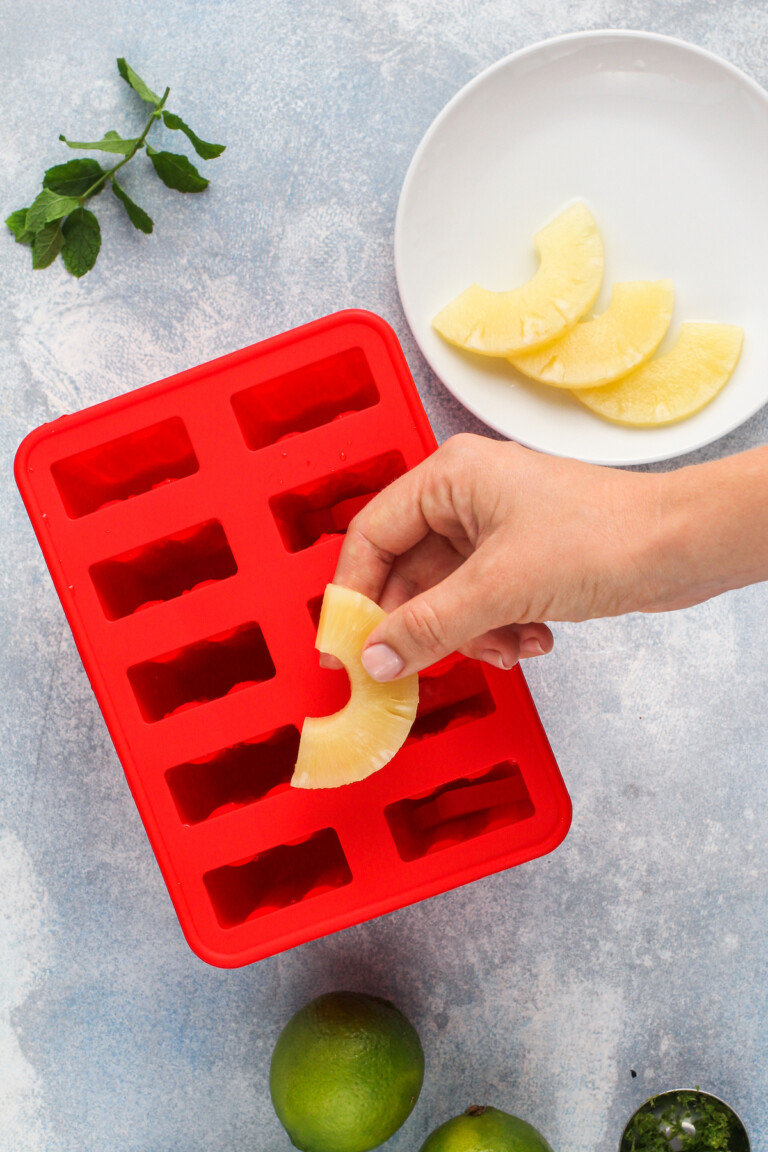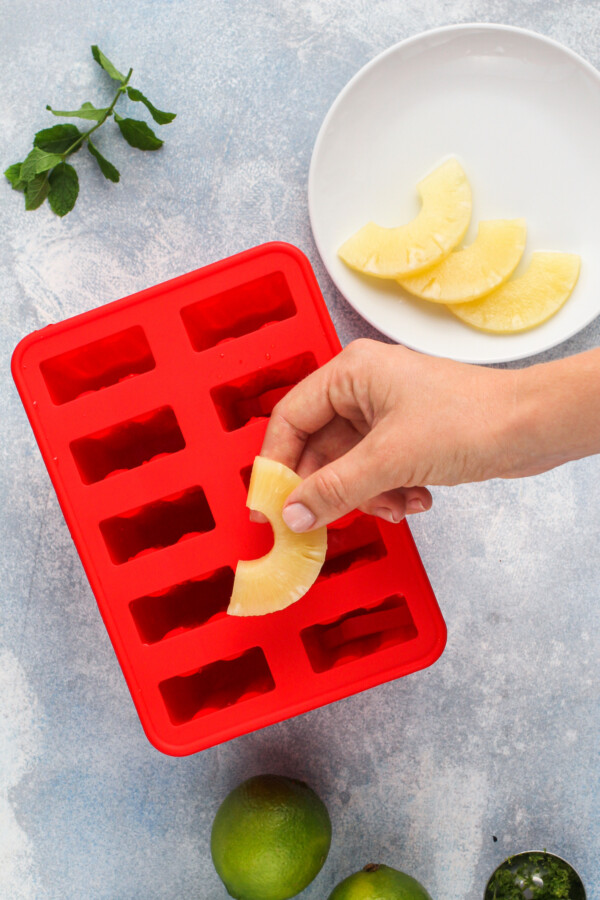 Make popsicles: Add 1 pineapple slice half to each of the popsicle molds. Then, restir the mixture and divide the liquid evenly between all of the popsicle molds. Place in the freezer for 90 minutes.
Prepare the topping: Mix drained crushed pineapple, rum, and the remaining simple syrup, lime juice and zest in a small bowl. Store in the refrigerator.
Add topping: After 90 minutes, divide the crushed pineapple mixture between the popsicle molds, add popsicle sticks to the center of each mold, and then put it back in the freezer for at least 6 hours.
Serve: Remove popsicles by running warm water around the outside of the popsicle mold and sliding them right out! Enjoy!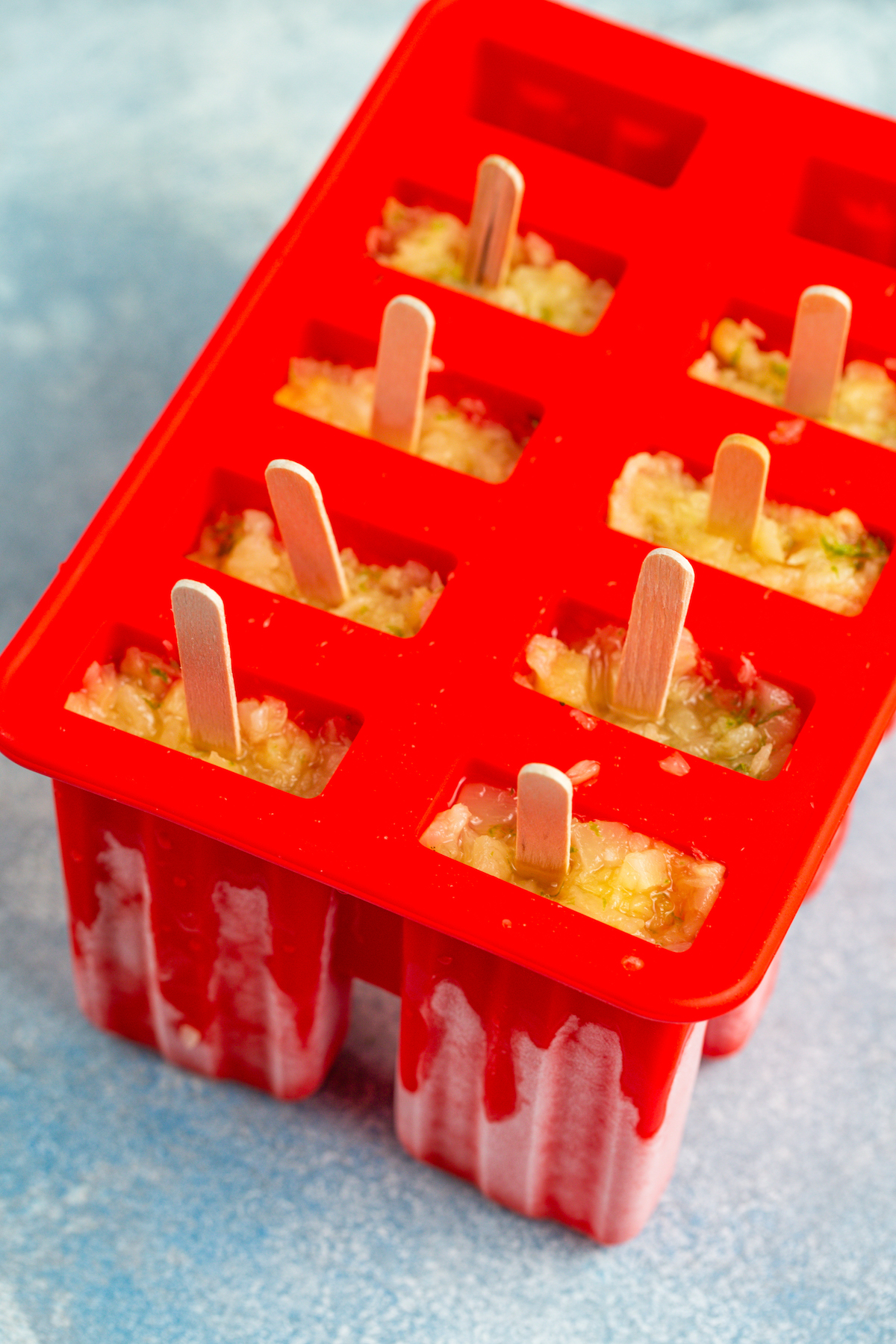 Tips for Perfect Mojito Popsicles
Keep your mold level. Place your popsicle mold in a level area in the freezer. This prevents liquid from falling out or uneven popsicles.
Freeze overnight. For best results, allow the popsicles to set and freeze overnight before enjoying them.
Leave room at the top: When pouring your liquid in the molds, leave enough room for expansion as well as the crushed pineapple topping before freezing for 90 minutes.
Use chilled ingredients. This will help the pops set up faster. The faster it freezes, the sooner you can enjoy your mojito popsicles!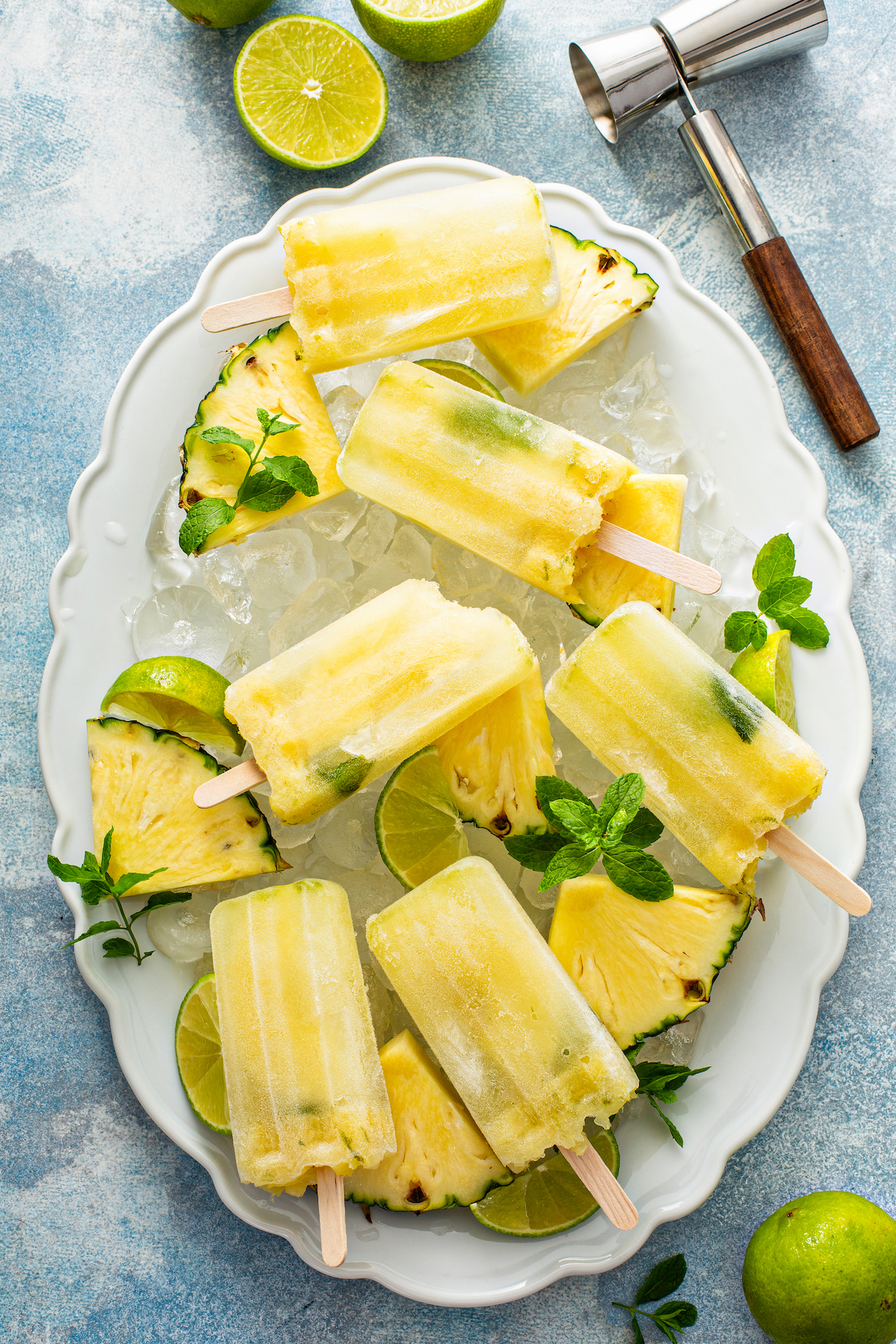 What Does Muddle Mean?
This recipe requires you to muddle the mint leaves. Muddling is a technique used in drinks that means to gently mash the herb to release its juices and flavoring. For this recipe, you will gently mash the mint leaves.
Can I Make These Alcohol Free?
These pineapple mojito popsicles can easily be made into regular popsicles. Simply replace the rum with more pineapple juice. You can also skip the crushed pineapple topping as well, or use just crushed pineapple with mint!
Can I Use Different Flavored Rum?
Absolutely! In fact, pineapple, coconut, and standard light rum all pair beautifully with these pineapple treats. It's your choice!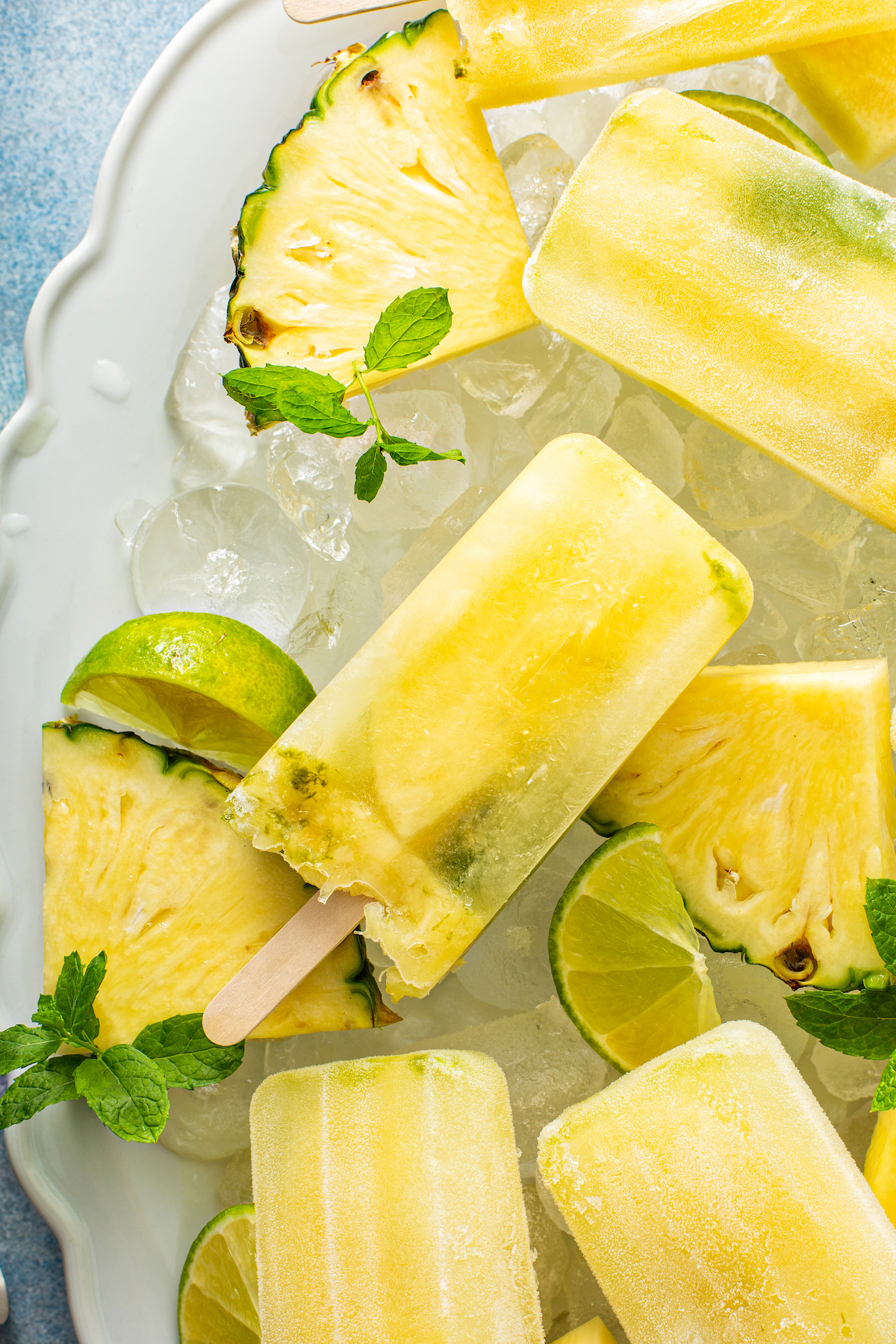 How Many Popsicles Does This Recipe Make?
By using exact ingredients and following this recipe, you should be able to make 8 popsicles. So, I would suggest getting an 8 popsicle cavity mold. You can easily double this recipe, but you would need to make sure you have an extra popsicle mold as well.
How to Store Leftovers
Once your popsicles have transformed from juice to popsicles, it's time to properly store them. First, remove your popsicles from the molds. To do this, you can run the mold under warm water for 20 seconds and gently pull them out. Or, if you have a silicone mold, you can push them out. Then, you will place them in individual quart sized ziploc freezer bags so they don't stick to each other. Place them in the freezer for 8-12 months.
Other Frozen Treats to Try
Looking for more? Here are some of our other delicious popsicle recipes to try!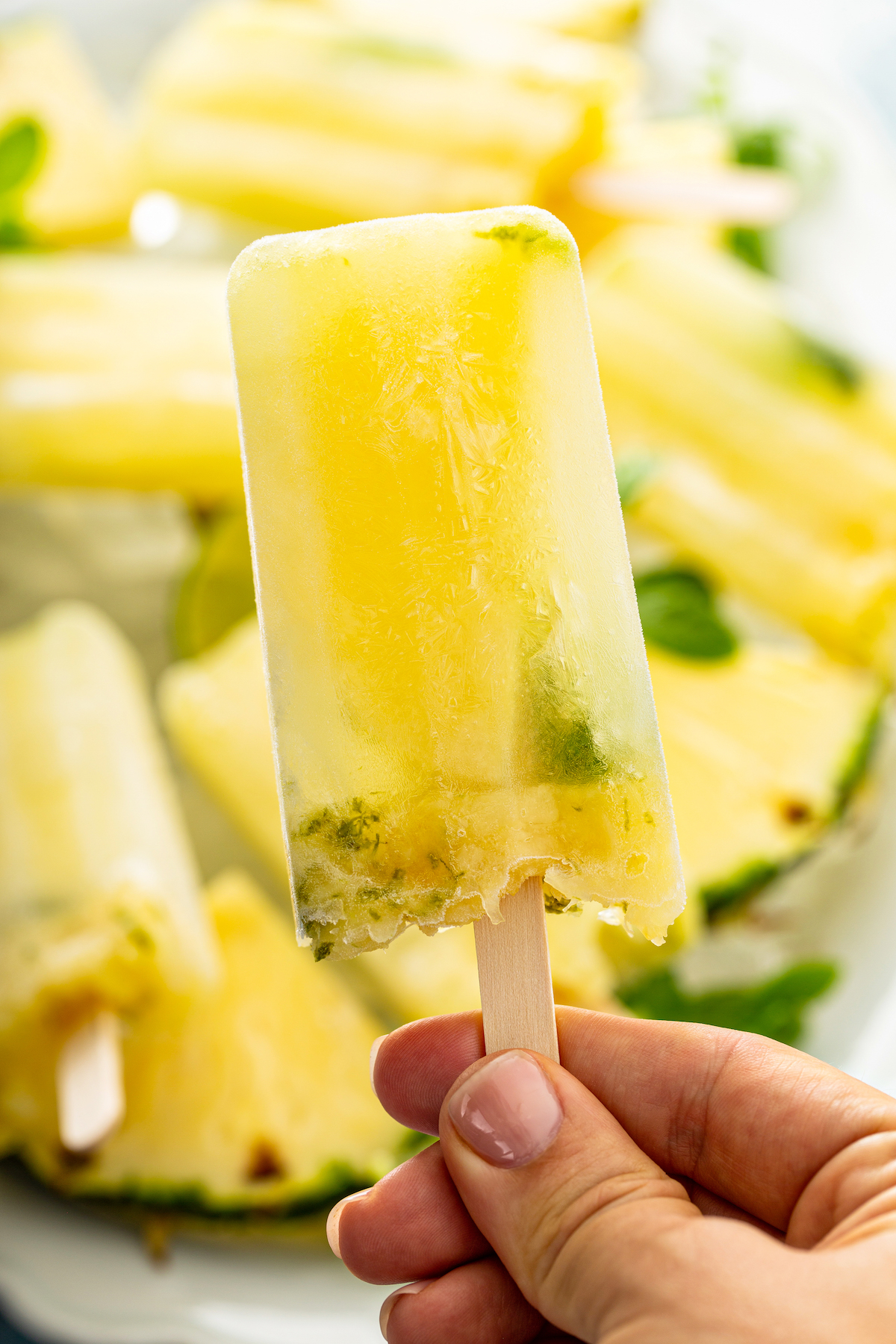 Head on over to Dixie Crystals to get the full recipe I developed for them by clicking the button below:
This post may contain affiliate links. Read my disclosure policy.