Soft sugar cookies are filled with sweet raspberry cream filling and then sandwiched together to create these light Raspberry Cream Sandwich Cookies!
Looking for more easy cookie recipes? I highly recommend these fan favorites: Lemon Meltaway Cookies, Coconut Meltaway Cookies and Cherry Almond Sugar Cookies!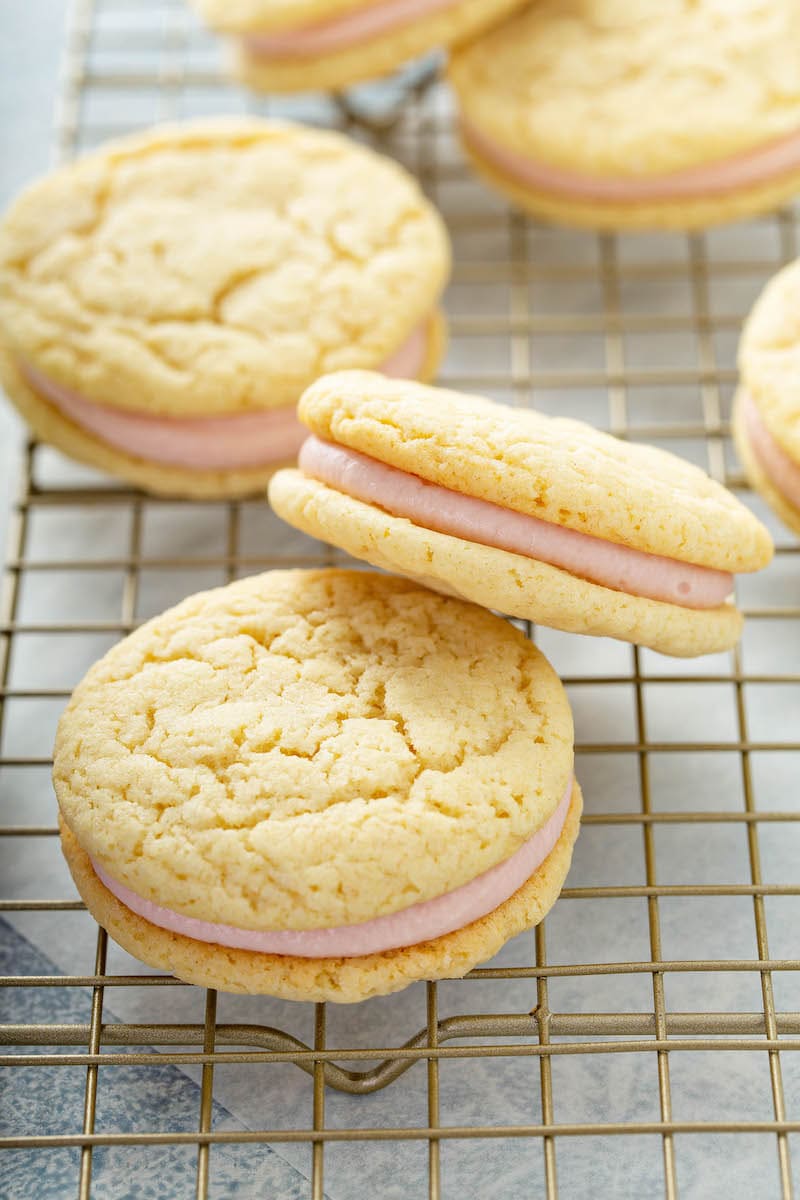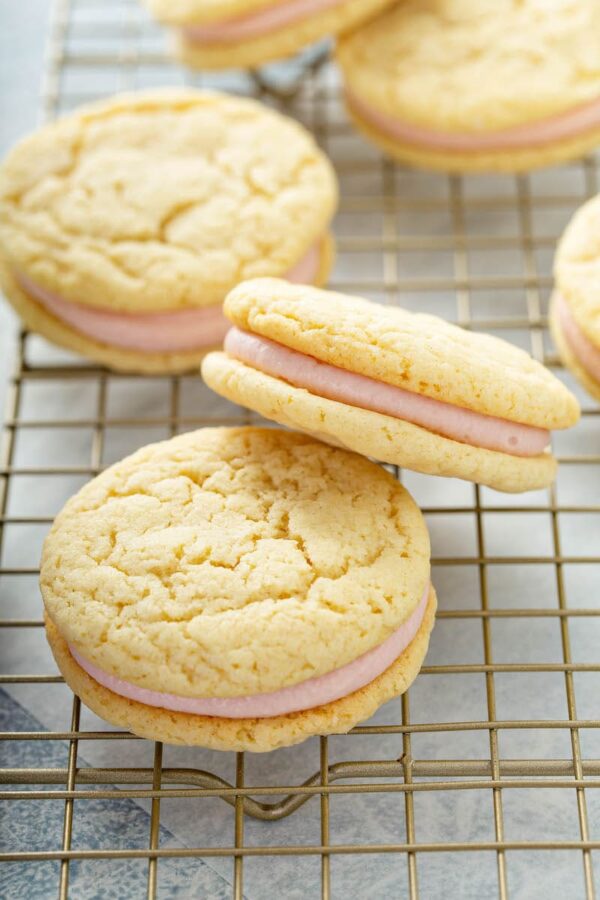 If you are looking for a sweet, light and fruity dessert, these sugar sandwich cookies are just what you need! You can make these with any fruit jam or jelly, but this raspberry cream frosting is the perfect pairing.
If you don't like a sandwich cookies, you can also frost these sugar cookies with the raspberry buttercream right on top. No matter how you serve them, they are sure to be a hit! Make a batch and watch them disappear!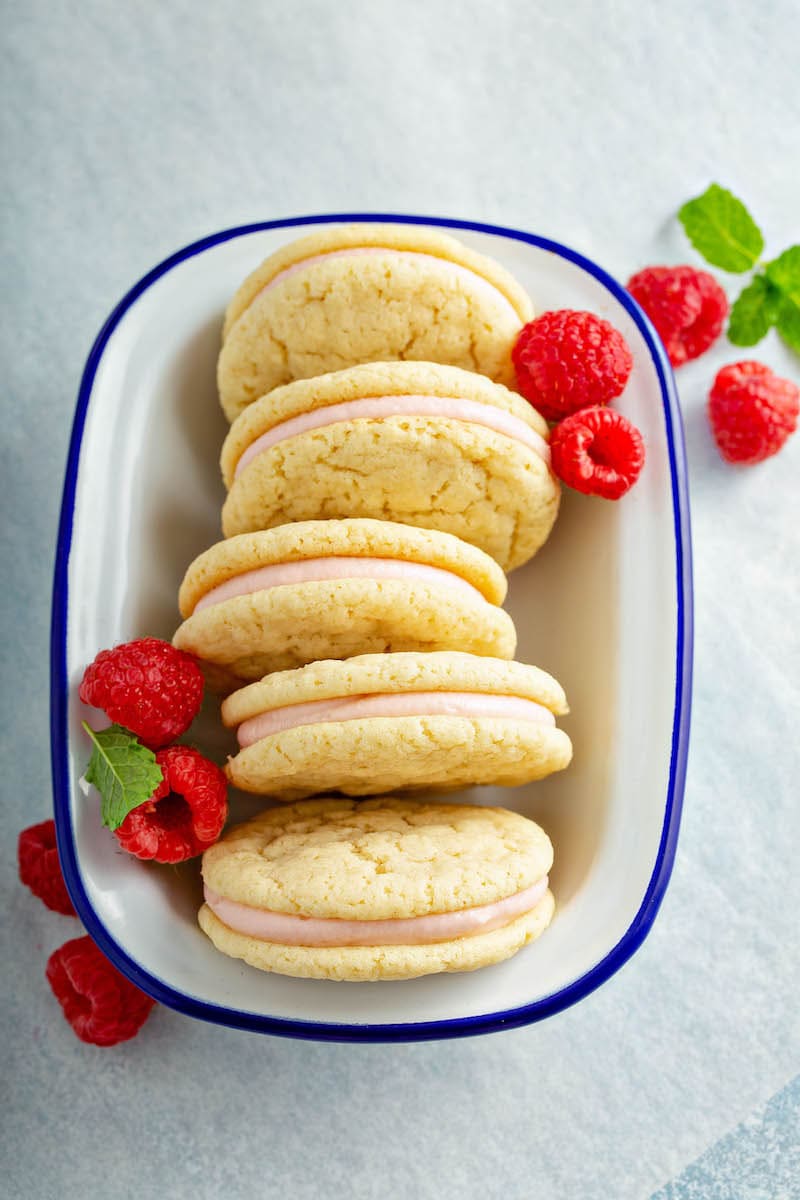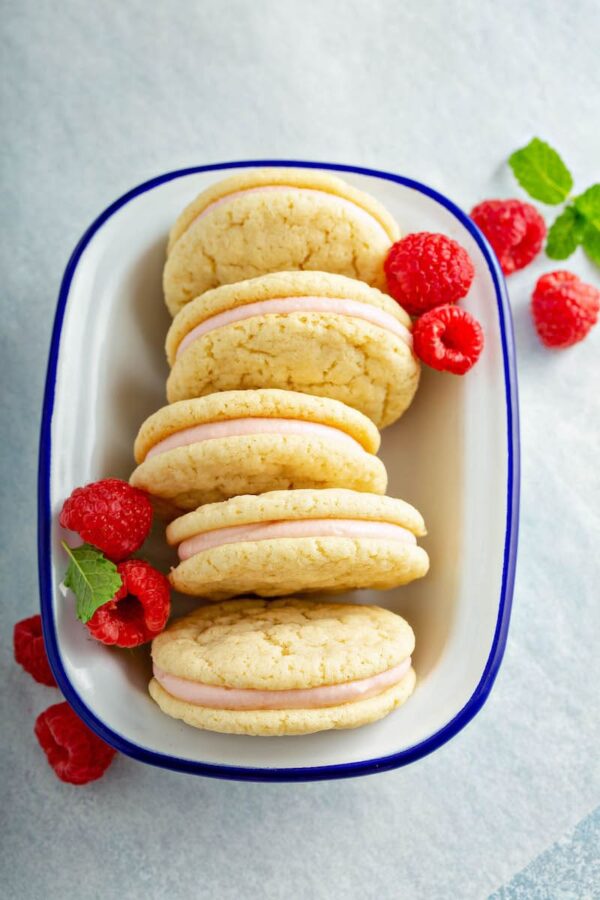 These sweet and soft sugar cookies are a very classic recipe with an added teaspoon of cream of tartar, similar to my snickerdoodle cookies.
Cookies:
flour
cream of tartar
baking powder
baking soda
salt
unsalted butter
granulated sugar
egg
vanilla extract
Raspberry Cream Filling
cream cheese
unsalted butter
raspberry jam
almond extract
red food coloring (optional)
Below are some other filling options for these sandwich cookies:
These soft sandwich cookies start with an extra soft and chewy sugar cookie filled with a sweet raspberry cream cheese filling. However, you can use this recipe to make just about any Sandwich Cookie! Fillings can range from buttercream, jams, fruit curds or even chocolate fillings.
Nutella
Chocolate Buttercream Frosting
Additionally, you can replace the raspberry jam with other jelly or jam flavors. Below are some of my favorites:
Strawberry Jam
Blueberry Jam
Blackberry Jam
Plum Jelly
Peach Jelly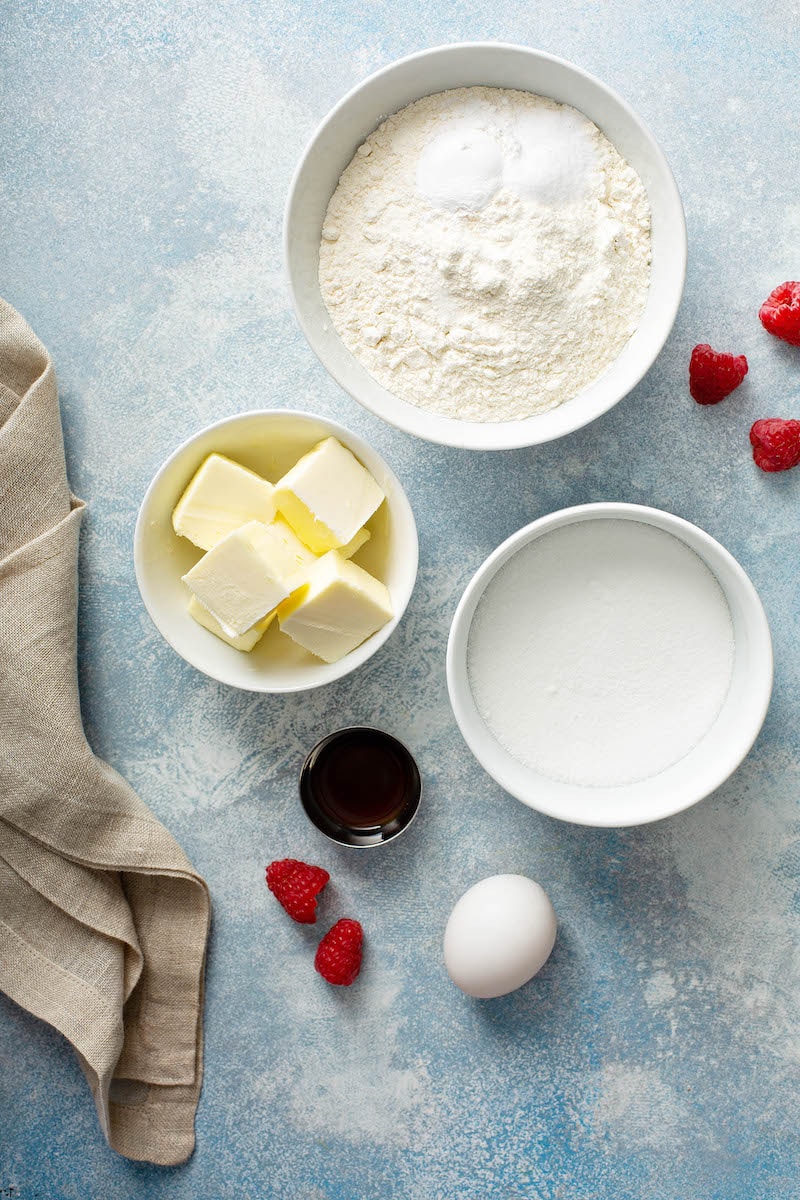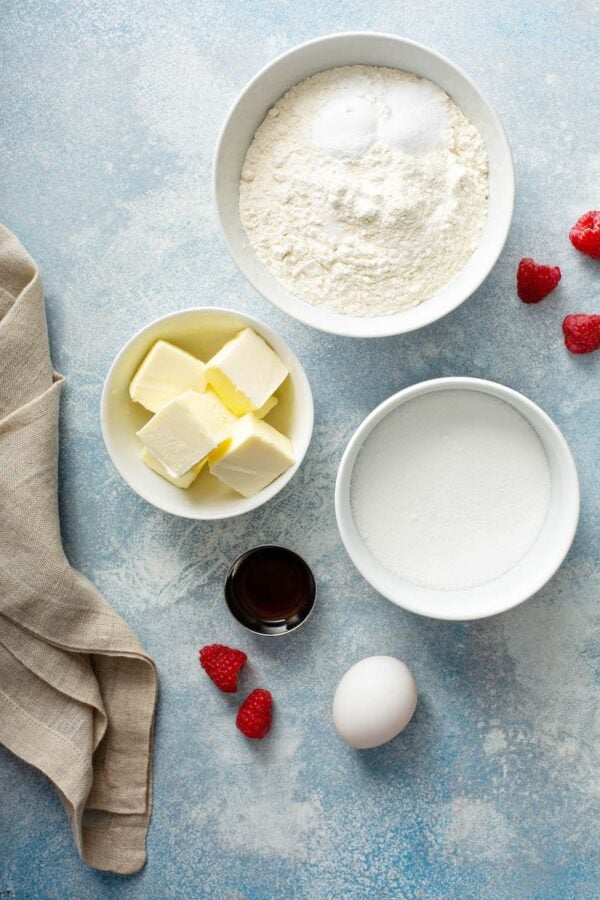 We bake them for just 8 to 10 minutes at 350°F until the cookies are just set. You are going to be tempted to bake them longer, but trust me and don't do it!
Let the cool on the cookie sheet before moving and they will firm up and become the perfect soft and chewy sugar cookies.
Fill each center with the raspberry cream filling made with raspberry jam, almond extract, butter, cream cheese and powdered sugar. 
Store any leftovers in the fridge in an airtight container, but they are best served freshly filled!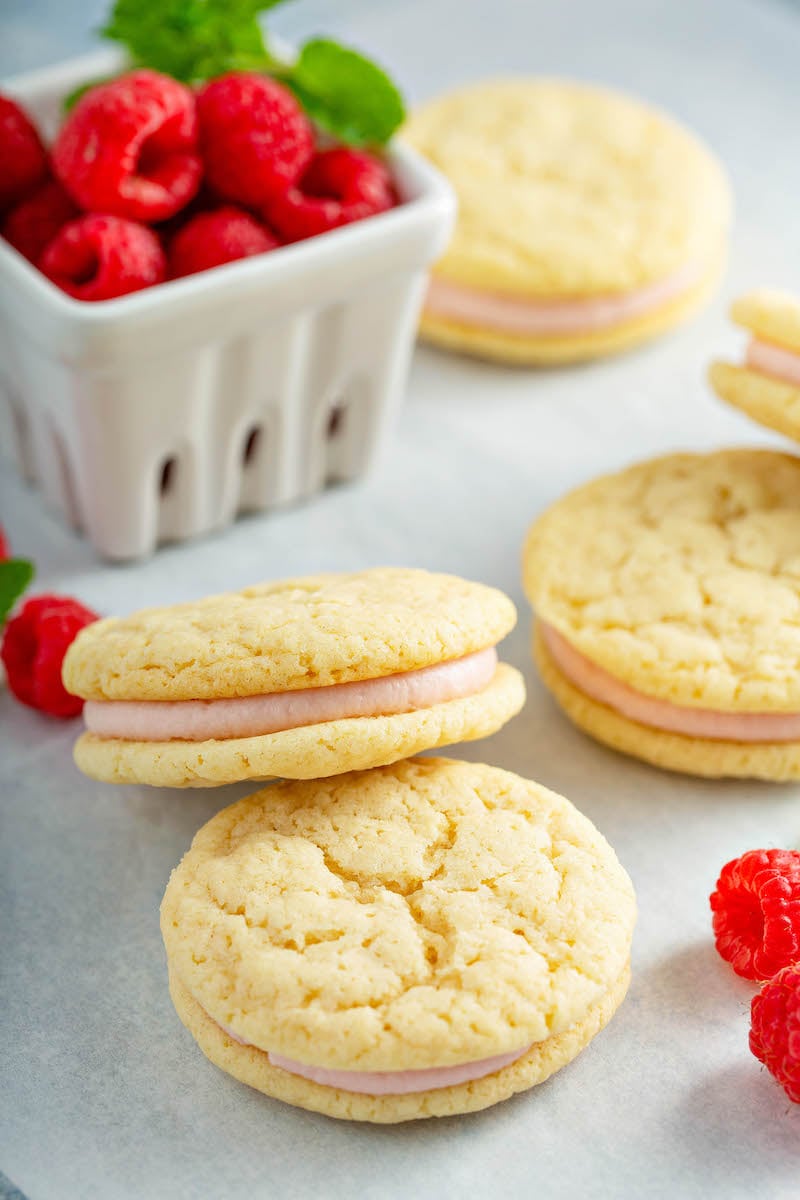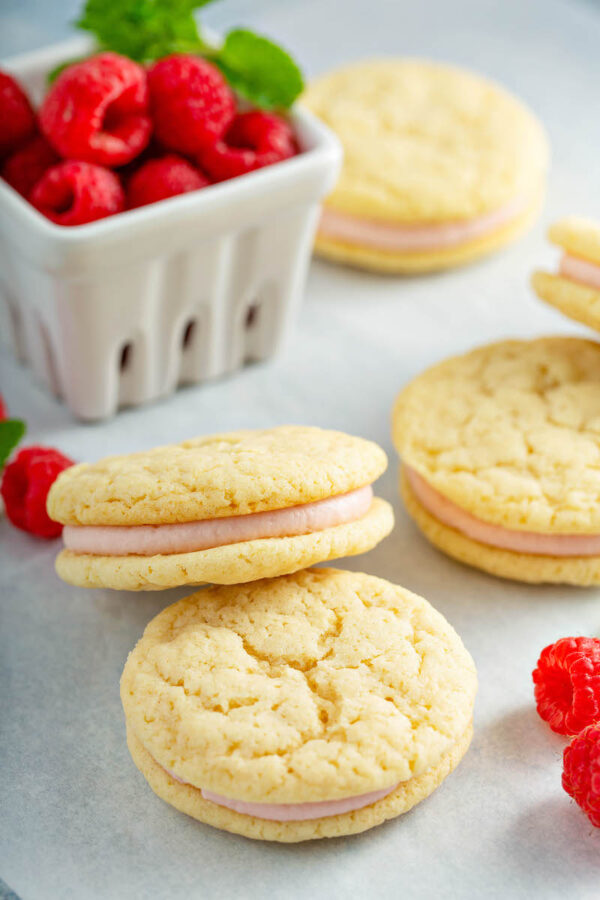 These Raspberry Cream Sugar Sandwich Cookies are the perfect bright and light dessert that can use just about any ingredients you have in your fridge/pantry needing to be used!
Head on over to Dixie Crystals to get the full recipe I developed for them by clicking the button below:
This post may contain affiliate links. Read my disclosure policy.