With soft insides and chewy outsides, these White Chocolate Key Lime Cookies are simply irresistible! Swap out the lime zest for any citrus zest to change the flavor of these easy and delicious white chocolate chip cookies.
Summer is almost here, and for me, that means something VERY important – it's time to bring out all the key lime desserts! Everything about the flavor of key lime makes me want to chill by the beach with a piña colada.
As much as I love Frozen Key Lime Pie and Key Lime Pie Frozen Yogurt, these white chocolate chip cookies have really won my heart lately… They might be my new key lime favorite. Well, for this summer, at least!
Between the sweetness of the white chocolate chips, the tangy lime zest and the perfectly baked cookie dough, these cookies are all around perfection. They come together in just under 30 minutes, making them an easy to make dessert to whip up before your next pool party!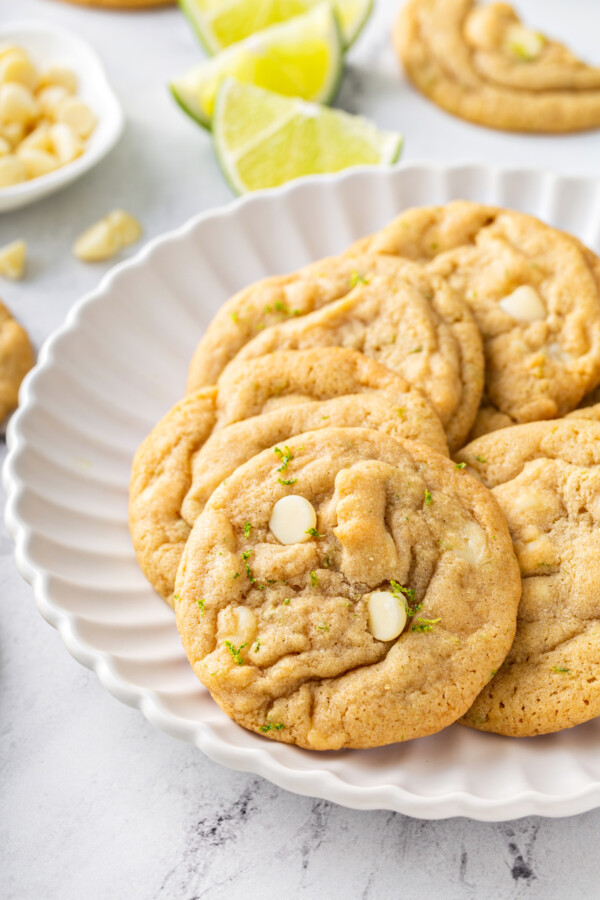 Variations to Try
Like I mentioned before, the lime zest can be swapped! Sometimes, I make these cookies with orange zest and they remind me of creamsicles. You could do the same thing with lemon, too!
Toss in some added macadamia nuts for a satisfying crunch.
If you can get your hands on some, try tossing a teaspoon of lime extract to the cookie dough. It's a delicious way to really elevate the overall lime flavor!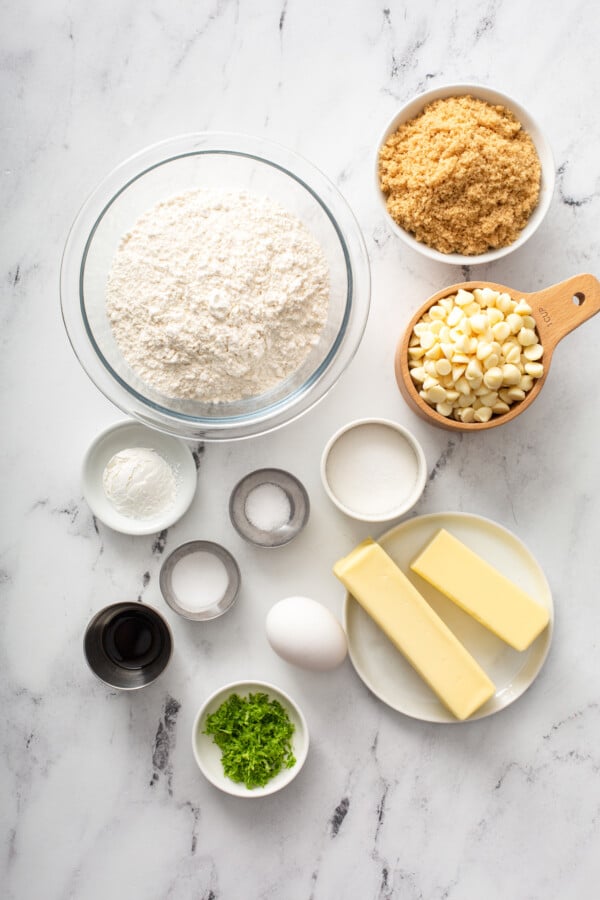 Ingredients
All Purpose Flour
Cornstarch: this keeps the cookies extra soft.
Baking Soda
Salt
Unsalted Butter
Brown Sugar
Granulated White Sugar
Egg
Vanilla Extract
Lime Zest: you can use any citrus zest you prefer.
White Chocolate Chips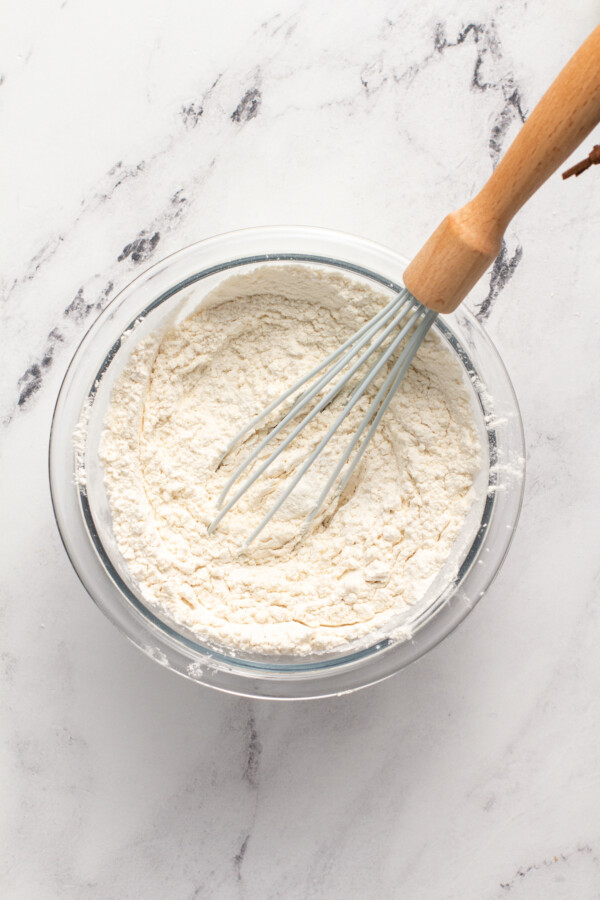 Prepare. Start off by preheating your oven to 350°F. While that's heating up, line two baking sheets with parchment paper or silicone baking mats, and set aside.
Mix. In a stand mixer, beat the butter and sugars until light and fluffy. Then, add the egg and vanilla extract to the mix.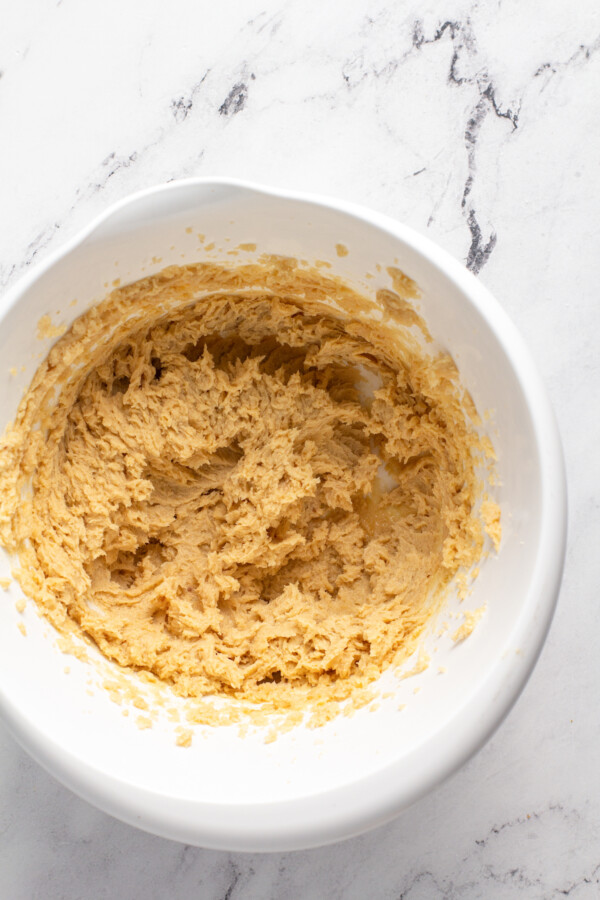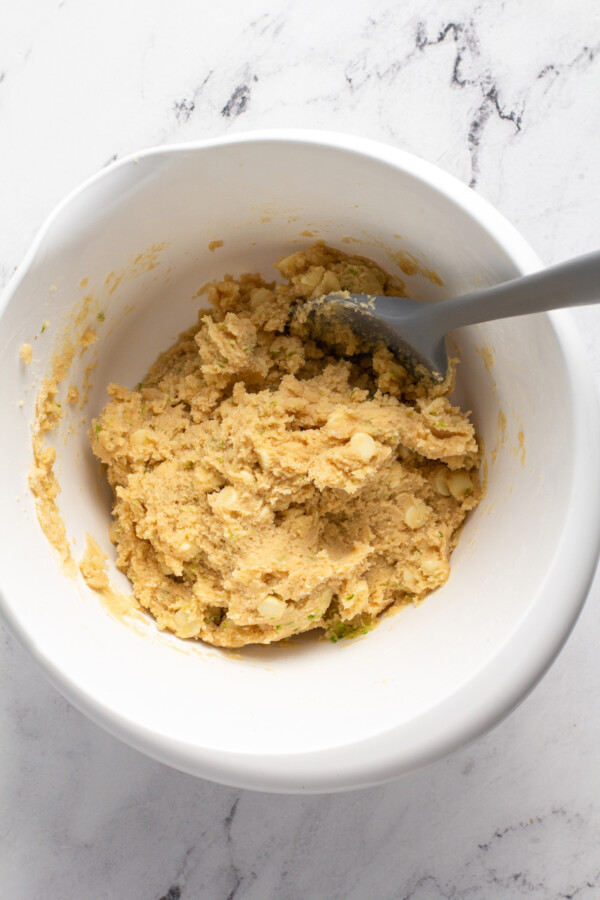 Combine. Mix together the wet and dry ingredients, mixing together to thoroughly combine. Once you have a cookie dough formed, stir in the lime zest and white chocolate chips until evenly distributed.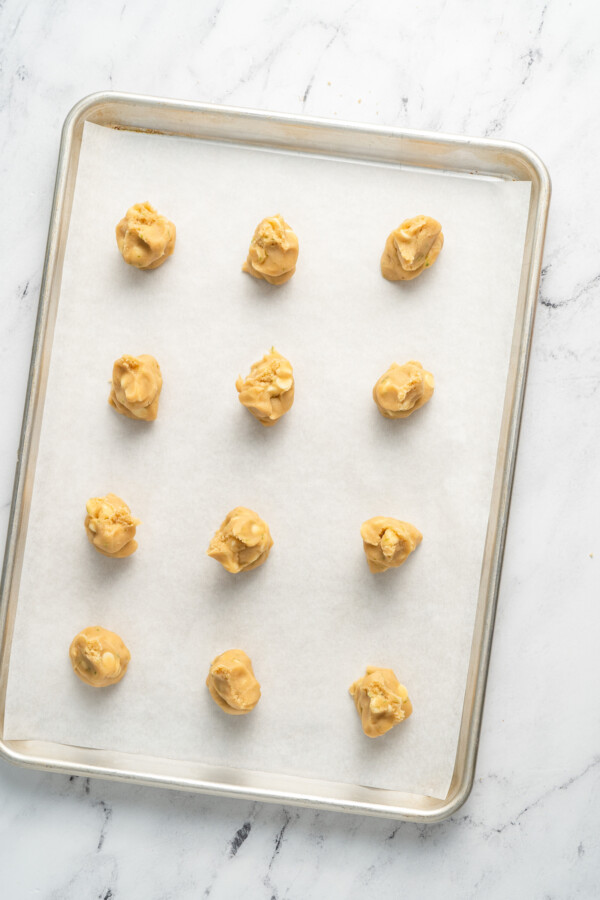 Roll. Roll two heaping tablespoons of dough into a ball. Tear the ball in half and place the torn side down on the cookie sheet. Take the second half and place it on top of the first half, leaving about two inches for spreading.
Bake. Bake the cookies for about 10 minutes, or until the edges are very slightly browned. The cookies will not look cooked entirely in the center, which is fine! They will finish cooking while cooling on the cookie sheet.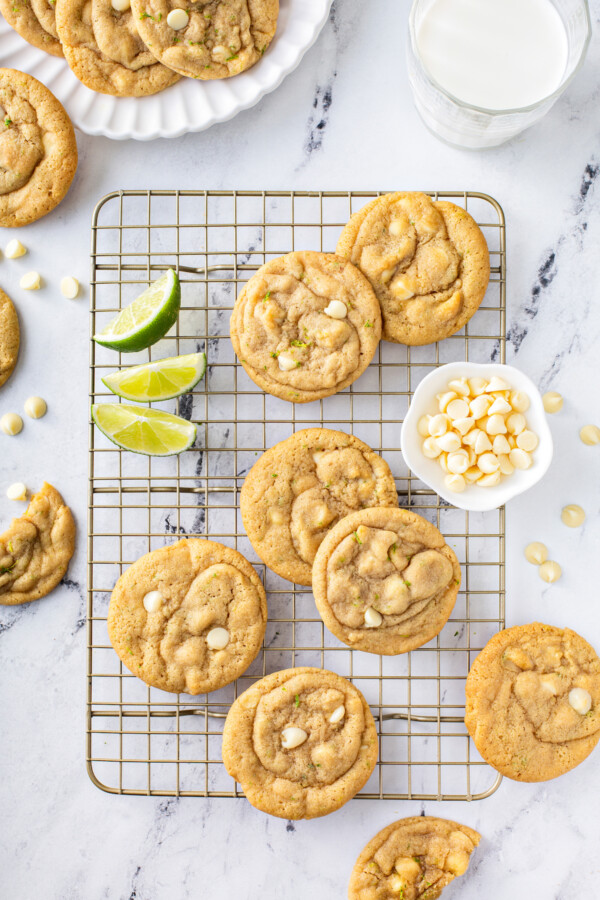 Cool. Remove the cookies from the oven and allow them to rest on the baking sheet for at least 5 minutes before transferring to a wire rack to completely cool. This is important, as you don't want the cookies falling apart as you move them!
Also, a pro tip – Try not to burn your mouth on that cookie I know you are going to immediately eat as soon as it comes out of the oven!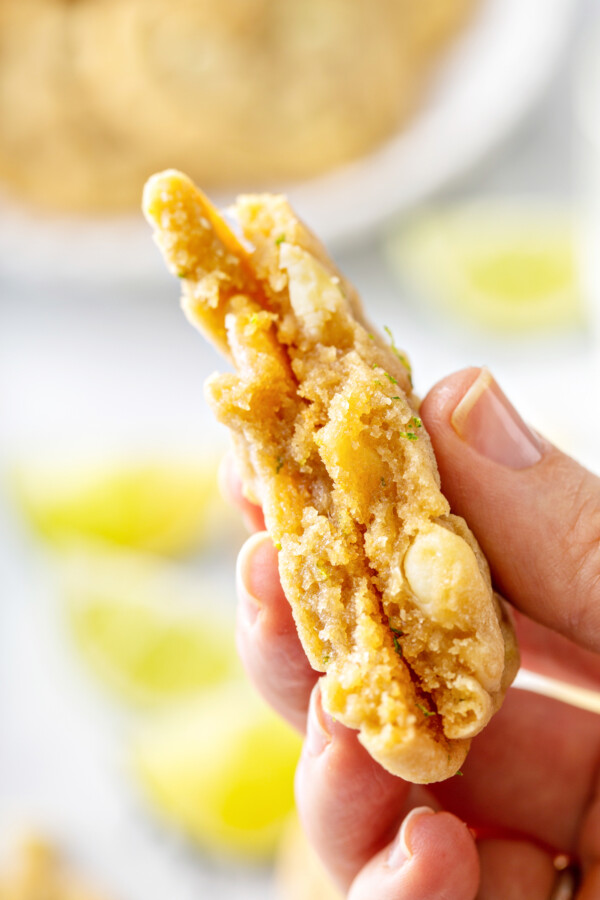 Storing Tips
In an airtight container at room temperature, these cookies will stay fresh for up to 3 days. Mine never seem to last that long, though… They're usually gone within the first 6 hours or so!
If you'd like your White Chocolate Key Lime Cookies to last even longer, place them in an airtight container and keep them in the fridge. There, they'll stay fresh for up to 5 days. Plus, they're pretty tasty when cooled and served with vanilla ice cream. Key lime cookie ice cream sandwich?! Yes, please!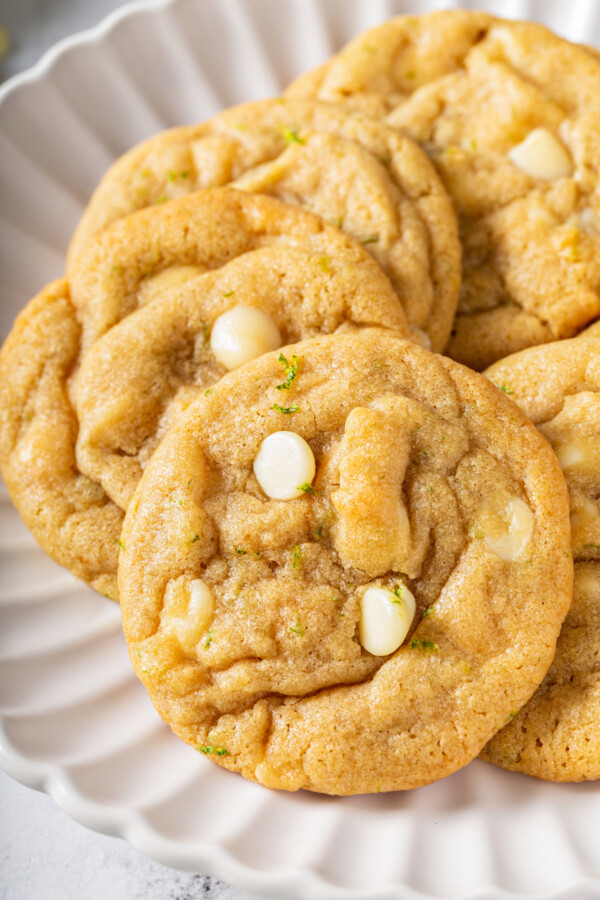 Head on over to Dixie Crystals to get the full recipe I developed for them by clicking the button below:
This post may contain affiliate links. Read my disclosure policy.