Instant Pot Chicken Fettuccine Alfredo
Instant Pot Chicken Fettuccine Alfredo: when made in the instant pot, this pasta classic becomes a one pot recipe that couldn't be any easier or more delicious!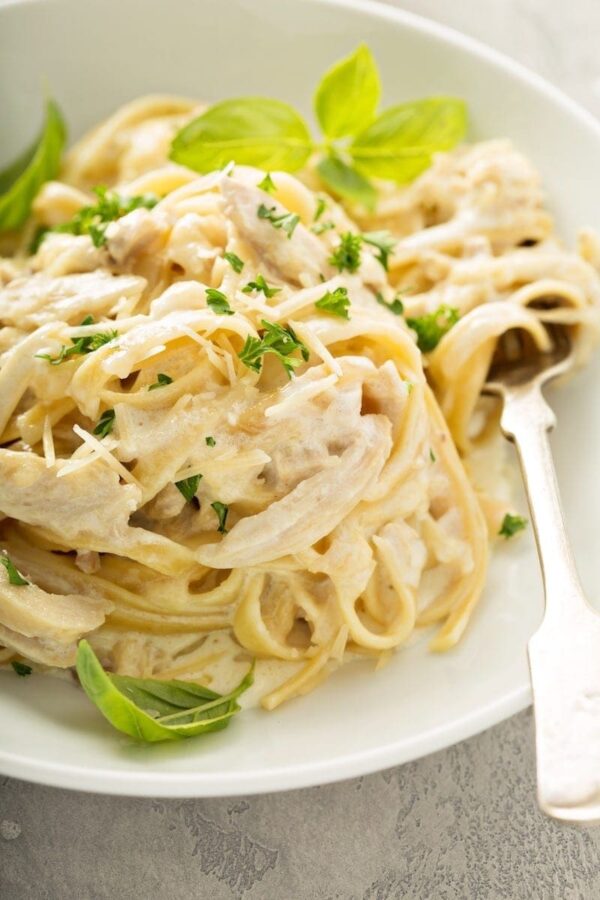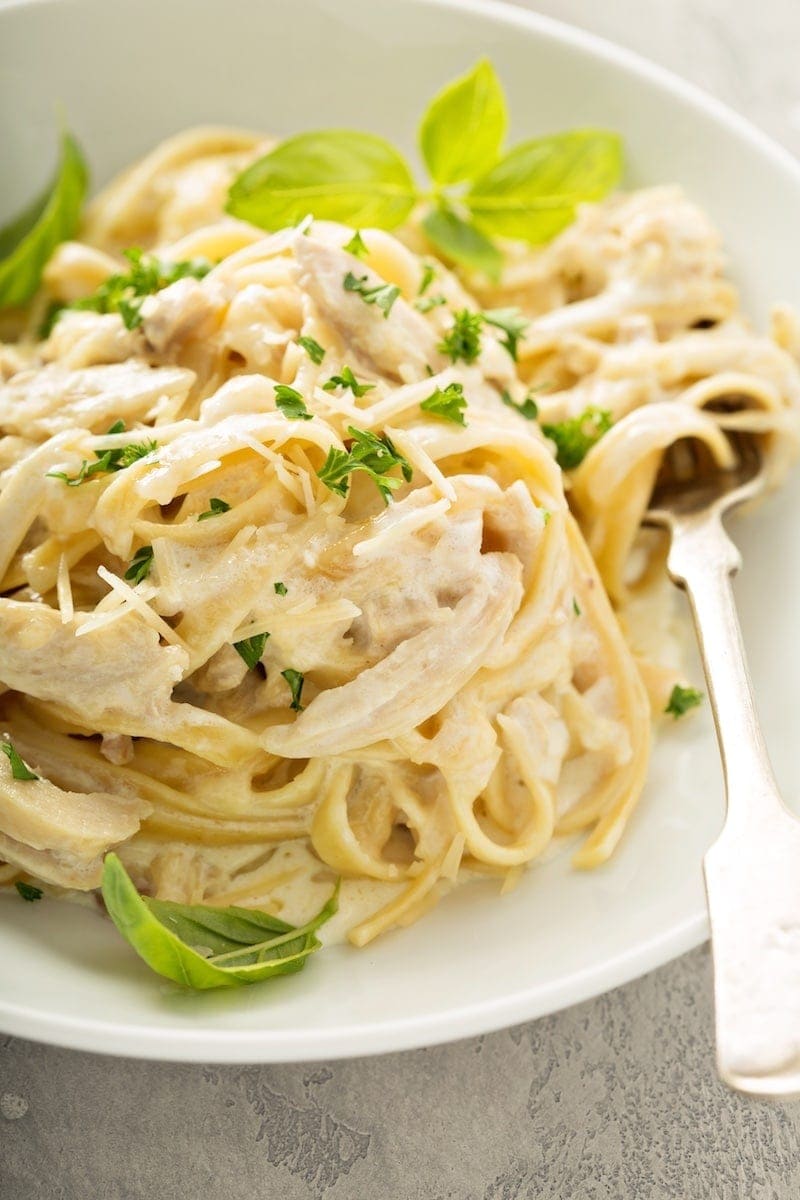 Let me tell you about the new love of my life, this Instant Pot Chicken Fettuccine Alfredo.
I seriously love it even more than the one at Olive Garden or the one at the local Italian restaurant.
First, because it is absolutely loaded with the freshest and most simplest of ingredients.
It is truly creamy pasta perfection and I swear the whole family will inhale it and beg you to make it again tomorrow.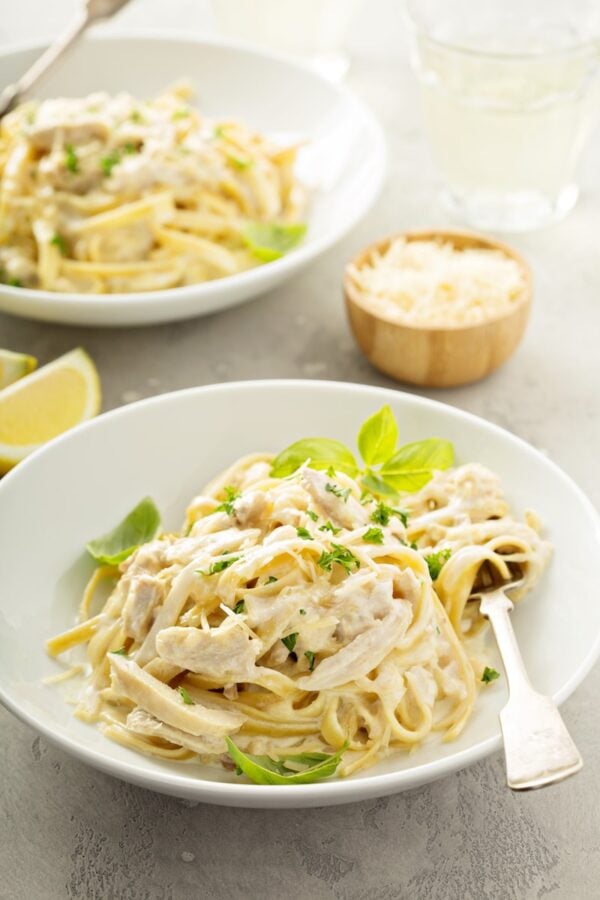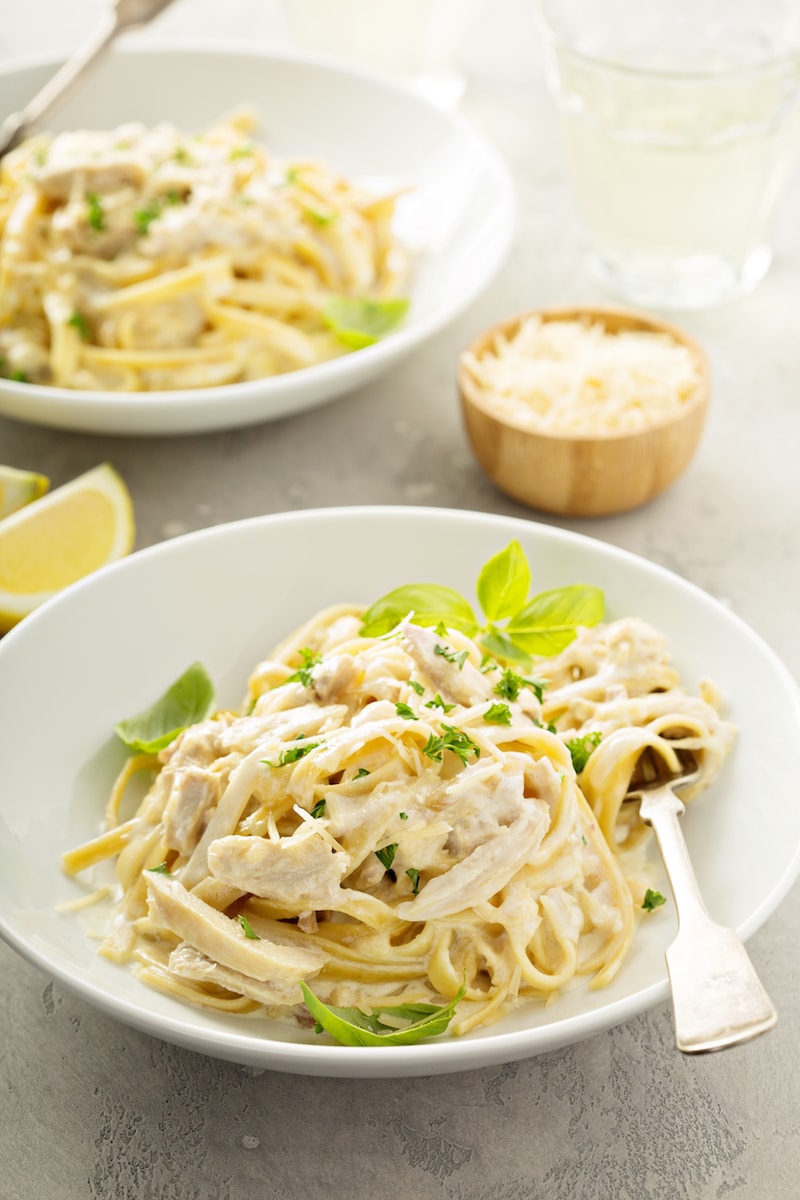 The second reason I love it SO much? It seriously could not be any easier to make!
It's a true dump and go dinner recipe in the instant pot. One pot meals are a total Mom Win in my book.
Also, I can make this Instant Pot Chicken Fettuccine Alfredo quicker than I could go pick up take out.
Bonus: it is also much cheaper than you would pay at a restaurant…and it tastes better too!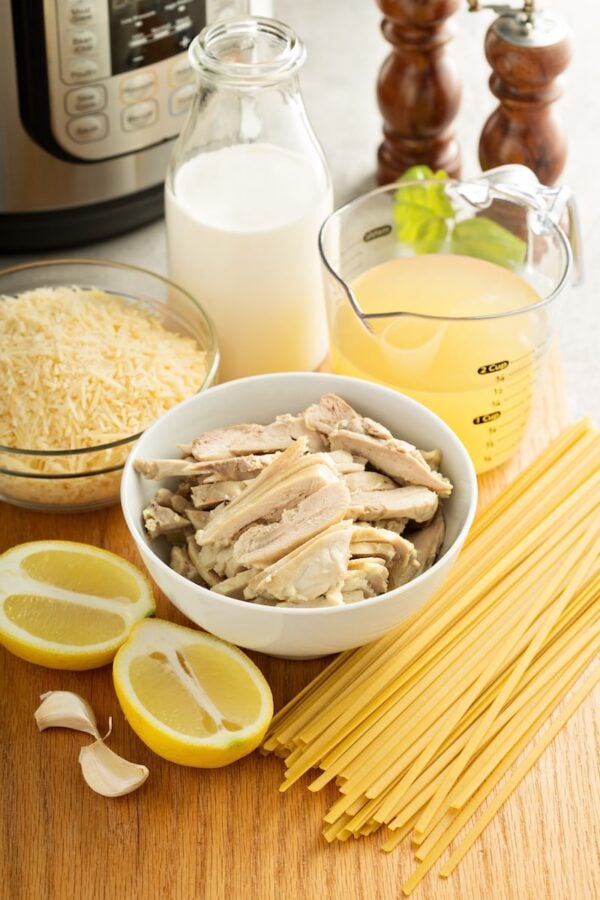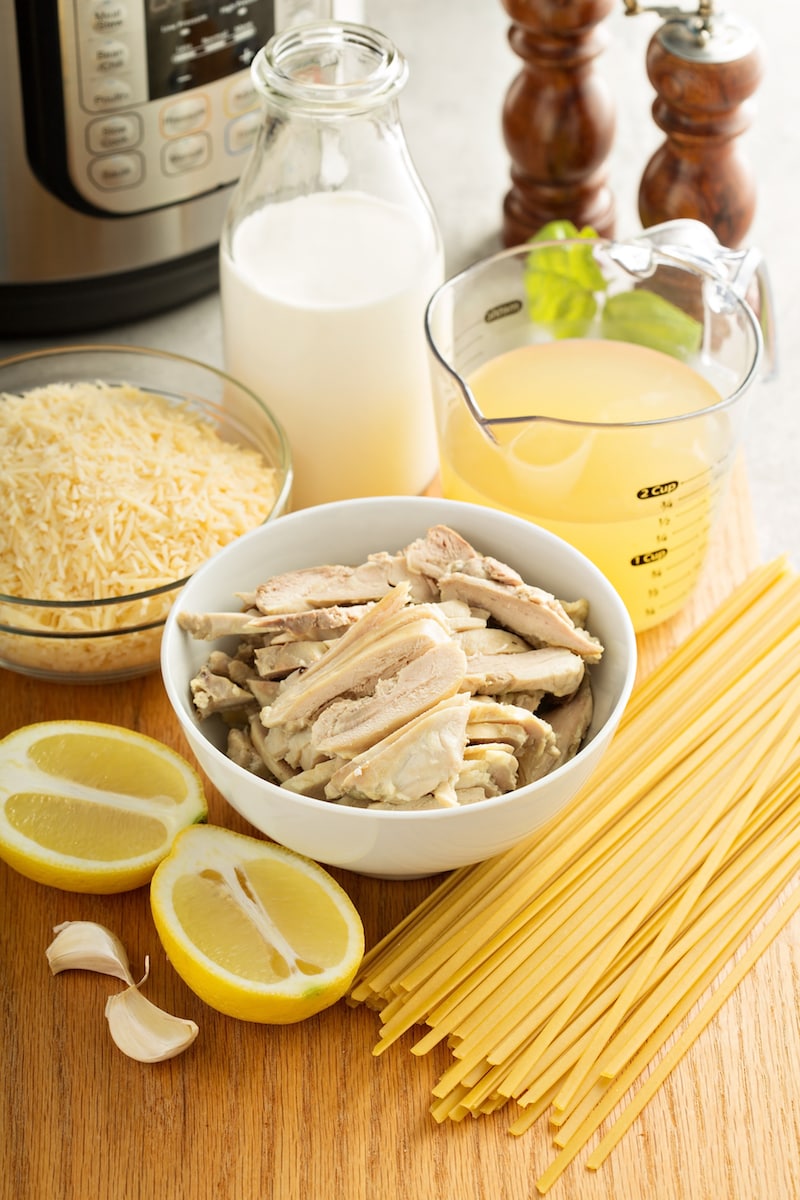 The key to the spectacular flavor is good ingredients.
Since it's such a simple basic recipe, the ingredients really get a chance to shine.
Make sure you use fresh lemon and garlic. You want to use heavy cream, not half and half.
Yes, I know half and half is less calories/fat, but this is not a dish you make on a diet!!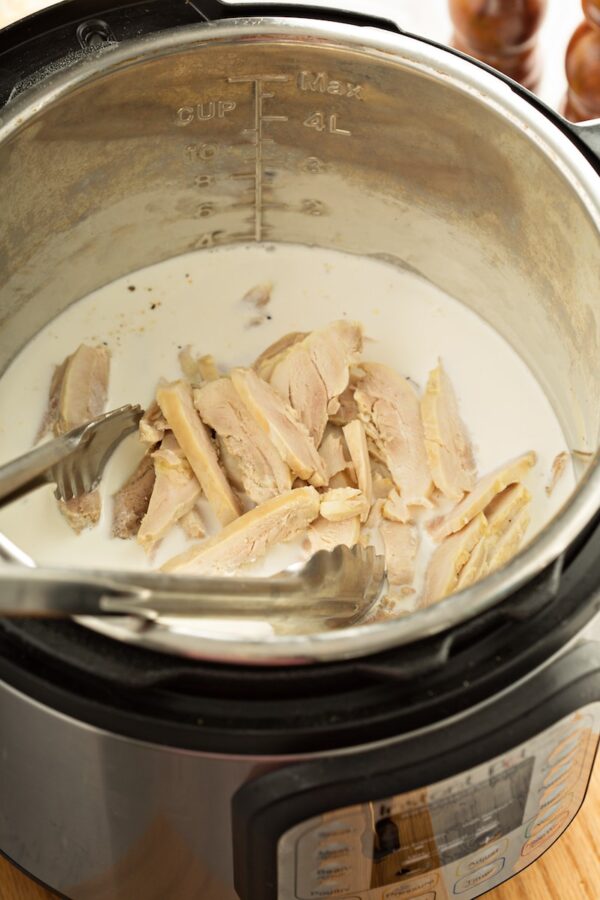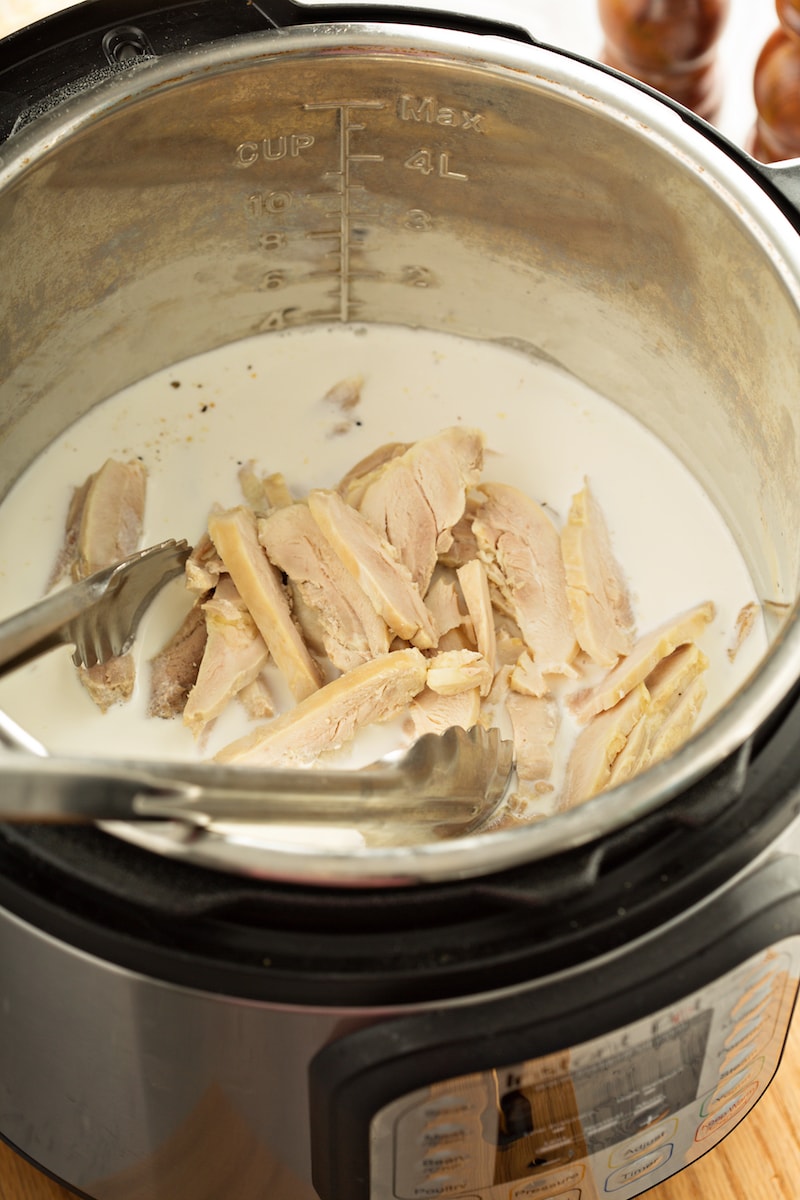 You also want to make sure you buy a good quality parmesan cheese, the freshly grated kind in the refrigerated section, not the kind in a shaker can.
The last (optional) ingredient is the shredded chicken.
You can make your own shredded chicken or just buy a rotisserie chicken for an easier dinner.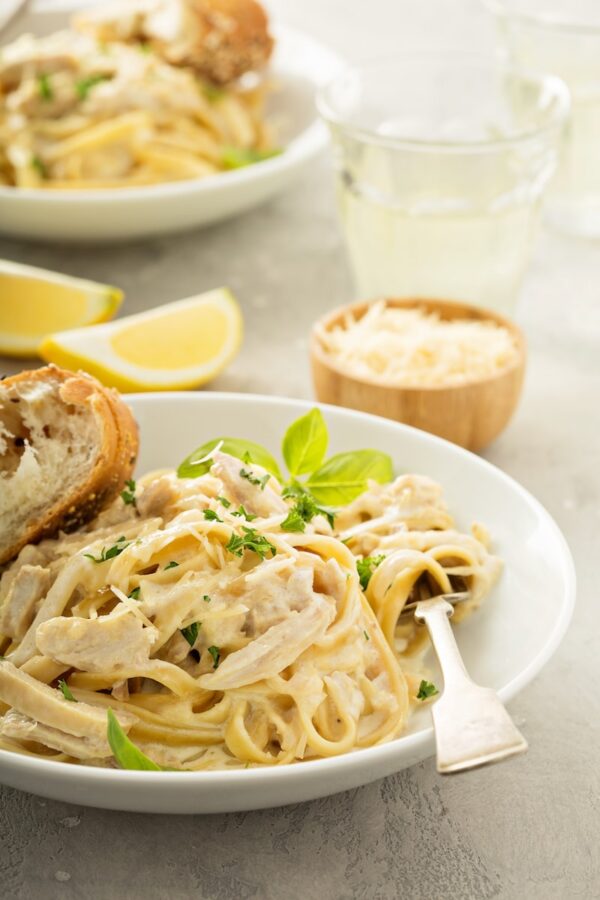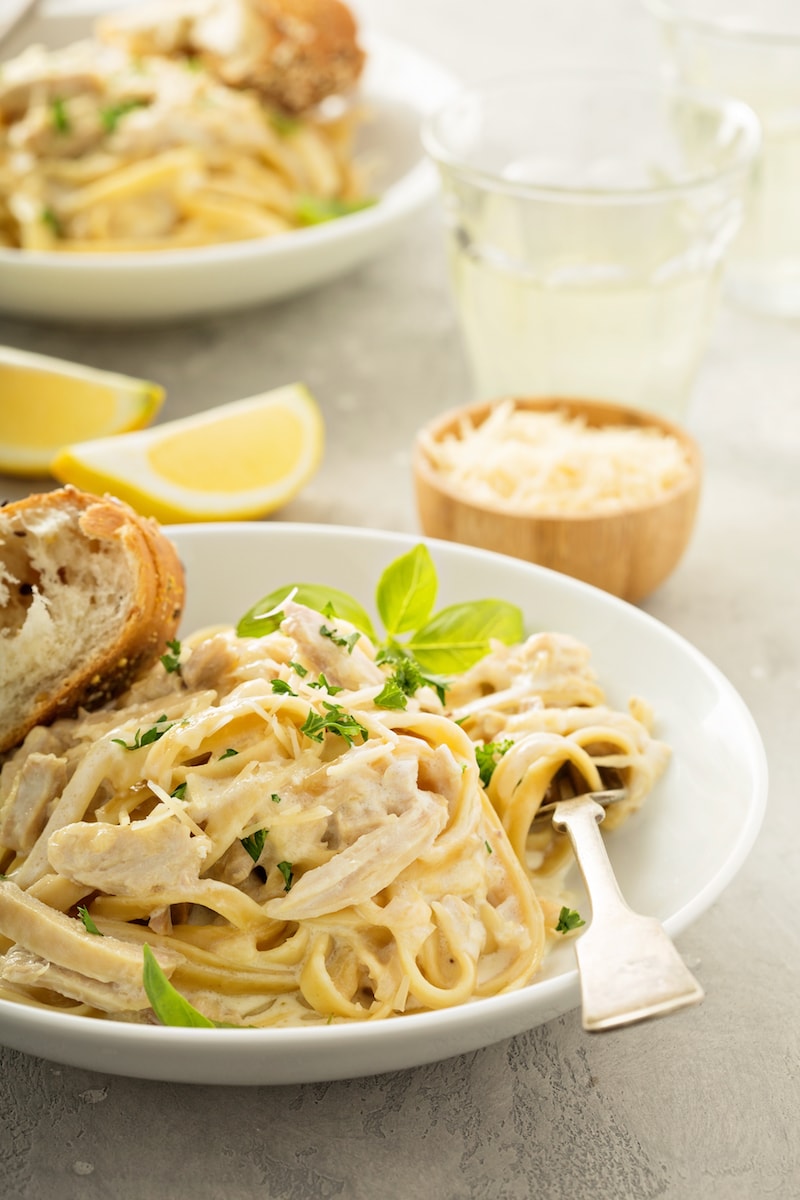 If you are looking for a vegetarian dinner, you can absolutely skip the chicken and use vegetable broth.
Alternatively, you can top the Instant Pot Fettuccine Alfredo with shrimp or steak once it's done cooking!
It's easy to make your own and adapt to whatever leftover meat you already have in the fridge.
I can't wait for all of you to try this recipe for my Instant Pot Chicken Fettuccine Alfredo.
I have been working on this recipe for quite a few months and have had many friends and family test it!
It's a winning recipe and I just know y'all are going to love it as much as we do!
Instant Pot Chicken Fettuccine Alfredo Recipe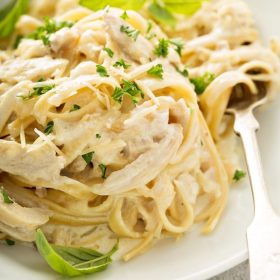 Ingredients:
1 1/2 cups chicken stock
1 1/2 cups heavy cream
juice of 1 lemon
2 garlic cloves, minced
salt and pepper, to taste
1/2 lb (8 oz) dry fettuccine noodles, broken in half
2 cups cooked and shredded chicken
12 oz shredded parmesan cheese
Directions:
Add the broth, cream, lemon juice, garlic, salt, pepper and noodles to the instant pot in that order. DO NOT STIR, but make sure all noodles are covered in the liquid (to do this, just gently push them until the fall below the liquid level).
Top pasta with chicken. Place lid onto instant pot, lock the lid and close the seal to the pressure cook setting.
Set your Instant Pot to Manual pressure on high for 7 minutes and then let it naturally release its pressure for an additional 10 minutes then do a quick release.
Gradually stir in the parmesan cheese, until creamy! Serve immediately!